Theatrical, 4K UHD, Digital HD, and Blu-ray Reviews
Here at FlickDirect, our goal is to provide up-to-date reviews on theatrical, home entertainment, and television series. Check out the reviews of upcoming films or programming, and even our take on the classsics.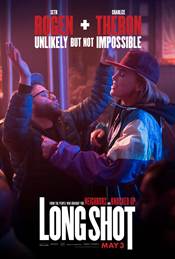 Long Shot
Allison Skornick-Rose |
May 01, 2019
This is a fun date night movie which offers viewers a step above the typical romantic comedy fare that has most women swooning.  You can do far worse than to spend your time and money on Long Shot. |
Full Review...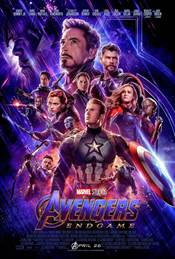 Avengers: Endgame
Allison Hazlett-Rose |
Apr 23, 2019
Avengers: Endgame doesn't disappoint.  There is so much to absorb that one sitting isn't enough. |
Full Review...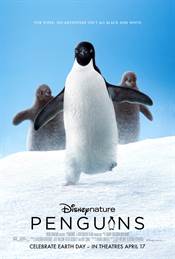 Disneynature Penguins
Nathan M Rose |
Apr 15, 2019
Disneynature Penguins has heart and will make you see penguins (and the name Steve) in an entirely new light. You can safely take the entire family knowing that it is not only appropriate for all ages but will entertain everyone equally. |
Full Review...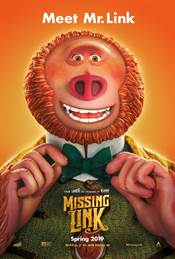 Missing Link
Allison Hazlett-Rose |
Apr 11, 2019
Missing Link will capture audiences' of all ages hearts.  It entertains, makes one think and ponder life but never loses sight of the joyous things in life. |
Full Review...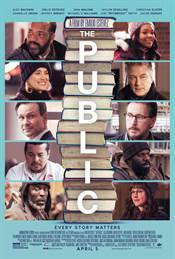 The Public
Judith Raymer |
Apr 05, 2019
When dissected, The Public could seem an ambitious effort...However, it achieves a global appeal and fluidity hitting intellectual and entertaining notes alike. |
Full Review...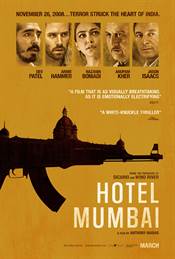 Hotel Mumbai
Alyn Darnay |
Mar 28, 2019
Hotel Mumbai is one of those films that will stay with you long after you leave the theater. It's the type of skillfully made thriller that only comes around once in a while. Don't miss it. |
Full Review...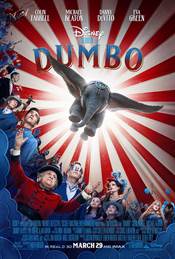 Dumbo
Allison Hazlett-Rose |
Mar 27, 2019
Burton deserves credit for making this film not nearly as dark as many of his other features and the vibrant colors of the circus are definitely a departure from his usual darker tones. |
Full Review...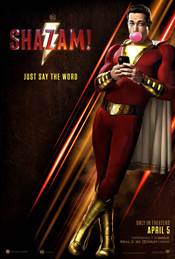 Shazam!
Allison Hazlett-Rose |
Mar 23, 2019
Shazam! Is humorous, heartwarming, and lighthearted...Unless you are coldhearted, you will most likely walk out of the theater with a smile on your face after enjoying a few laughs. |
Full Review...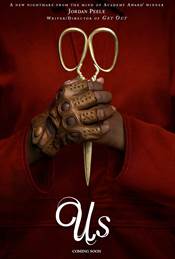 Us
Allison Hazlett-Rose |
Mar 20, 2019
Us is certainly one of the smarter horror/thriller movies that have come about in the past several years (besides Get Out) and Peele knows how to terrify us without gore or crazy jump scares. |
Full Review...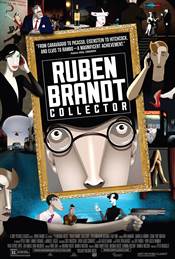 Ruben Brandt, Collector
Allison Hazlett-Rose |
Mar 15, 2019
Even if you don't know the names of every painting flashing across the screen you are aware that you are witnessing masterpieces from almost the first frame. |
Full Review...