Movie Reviews, Digital HD Reviews, and Television Reviews
Here at FlickDirect, our goal is to provide up-to-date reviews on theatrical, home entertainment, and television series. Check out the scoop on upcoming films or programming, and even our take on the classsics from our critics and Rotten Tomatoes Approved,
Allison Rose
.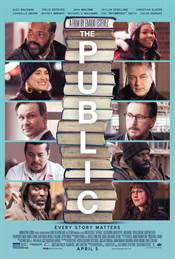 The Public

(Judith Raymer) 4/5/2019 4:28 PM EST
In spite of a prolific career making films, many of us will forever behold Emilio Estevez (The Way; Bobby; The Breakfast Club; The Mighty Ducks) holed up in a library as part of a motley crew of (seemingly) mismatched misfits. Now, some thirty-odd years later, we get to return to the library in a somewhat grown-up version of The Breakfast Clu... Read More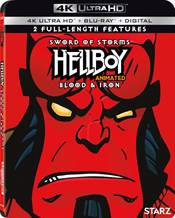 Hellboy Animated: Sword of Storms and Blood & Iron Double Feature

(Leonard Buccellato) 4/2/2019 1:40 AM EST
Face it… Fan-girls and boys, love Hellboy. And really, what's not to love? A red-skinned, snarky, Nazi-hating demon, which fights for and with, the good guys. Not to mention, a quasi, semi-secretive government agency that directs his actions to destroy paranormal and Lovecraftian threats to planet earth?! Think about it. IT has al... Read More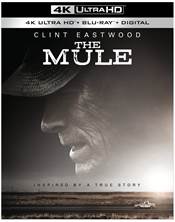 The Mule

(Maureen Buccellato) 4/1/2019 12:56 PM EST
Clint Eastwood (Gran Torino) is an indisputable Hollywood legend. His unwavering career as actor, director, and producer has spanned over 60 years and has produced not only successful roles and films, but iconic ones. "The Mule", Eastwood's latest project that was released in 2018, is yet another example of his excellence in acting an... Read More


Stan & Ollie

(Allison Skornick-Rose) 4/1/2019 1:13 AM EST
When one thinks of comedy legends, Stan Laurel and Oliver Hardy are definitely on the list. This duo began their career in the late 1920s and went on to become not only 2 of the best-known comedians, but two of the best-known celebrities in the world. In a word, they are iconic. The film Stan & Ollie was released in 2018, bringing the two men b... Read More


Nancy Drew and the Hidden Staircase

(Maureen Buccellato) 4/1/2019 12:41 AM EST
Nancy Drew has been around as long as most of us can remember. The famous book character emerged in the 1930s and has undergone many changes throughout the years, keeping up with contemporary culture. Appearing in over 200 books, TV series, and films, the character has maintained popularity throughout the years and now, once again, we are treated t... Read More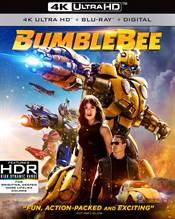 Bumblebee

(Allison Skornick-Rose) 3/29/2019 8:34 AM EST
Since 2007 audiences have had the pleasure of watching a Saturday morning cartoon come to life in the form of Transformers. These autoboot, alien creatures came to Earth seeking a place to hide from the evil forces that looked to destroy them. Over five films spread across a dozen years, we have gotten to know Optimus Prime, Bumblebee, Megatr... Read More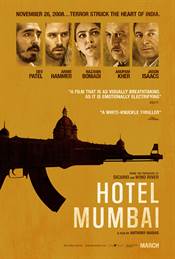 Hotel Mumbai

(Alyn Darnay) 3/28/2019 2:33 PM EST
I have always found films about India to be fascinating. Probably because India is a place of mystery, magic, philosophy, and hidden secrets. A place so big and filled with so many people that you get the feeling that anything could happen at any moment; and it did in the most terrifying way in 2008. That's when the members of the "Lashkar-e-T... Read More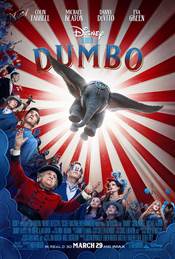 Dumbo

(Allison Hazlett-Rose) 3/27/2019 8:46 AM EST
In the past five years, The Walt Disney Studio has been reworking their animated classics and turned them into live action features. While many (myself included) were skeptical at first, Disney has managed to create some wonderful films that the whole family can enjoy, whether seeing it for the first time or reminiscing about the stories... Read More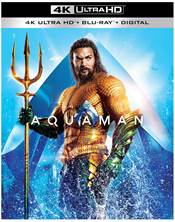 Aquaman

(Allison Hazlett-Rose) 3/26/2019 8:55 AM EST
In 1941 Aquaman was introduced in a backup feature of the DC comics. Over the years he was more of a minor character in the DC Universe even though he is part of the Justice League. In the past, he was drawn as a blonde haired, fair skinned pretty boy who rode a seahorse. He was taken very seriously over the years even in the Saturday m... Read More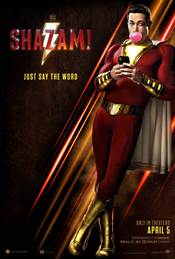 Shazam!

(Allison Hazlett-Rose) 3/23/2019 7:47 PM EST
What if one day you were a fourteen-year-old kid and the next you were a male superhero in his thirties? How would you handle it? Would you be freaking out? What if you obtained those powers from an ancient wizard? Imagine you could switch back and forth between adult and teenager by just uttering one simple word – Shazam! I... Read More