Movie Reviews, Digital HD Reviews, and Television Reviews
Here at FlickDirect, our goal is to provide up-to-date reviews on theatrical, home entertainment, and television series. Check out the scoop on upcoming films or programming, and even our take on the classsics from our critics and Rotten Tomatoes Approved,
Allison Rose
.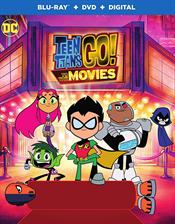 Teen Titans GO! to the Movies

(Allison Hazlett-Rose) 11/2/2018 4:59 PM EDT
It seems anything can be made into a superhero-themed book/show/movie these days and DC comics proved that when they created the Teen Titans comic book series that became an animated television show in 2013. The premise of the show is that of a group of teenagers with superpowers who are trying to be like their adult counterparts in saving th... Read More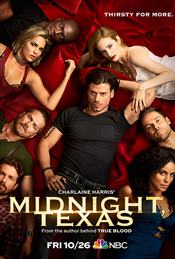 Midnight, Texas Season 2, Episode 2: The Monster of the Week I...

(Allison Hazlett-Rose) 11/2/2018 1:37 PM EDT
Helloooooooo Midnighters!!!!!!! Are you excited now that season two has started? If you watched last week you know it's off to a terrific start! Before we start discussing episode 2 how about a little recap?I told you Manfred wasn't feeling well so and now you all know why. Demon possession can be a real bitch and apparently, it ... Read More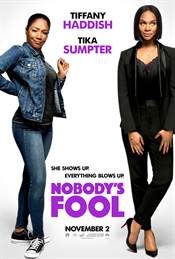 Nobody's Fool

(Allison Skornick-Rose) 11/2/2018 9:22 AM EDT
Tyler Perry (Gone Girl) has made a career of creating films for a distinct demographic and entertaining masses for years in the process. His Madea series of movies are successful comedies that are a hit with audiences every time they are released. Studios know that he can make movies quickly and generally with a modest budget but that r... Read More


The Nutcracker and the Four Realms

(Allison Skornick-Rose) 11/1/2018 4:47 PM EDT
There are certain things that are synonymous with the Christmas holiday season…Carols, colorful lights, presents, and The Nutcracker. The ballet is famous the world over with some of the most recognizable music around. Even if you don't celebrate Christmas, you are probably aware of Clara's story, the Nutcracker Soldier, the Mo... Read More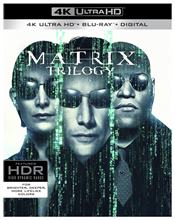 The Matrix Trilogy

(Jennifer Broderick) 10/31/2018 9:49 PM EDT
In 1999, Warner Bros. released The Matrix, a hugely successful film that spawned a high grossing trilogy, earning over $3 billion. The films were all written and directed by The Wachowski Brothers and have become famous, among other things, for the choice between the red and the blue pill. The franchise introduces audiences to a new way of fi... Read More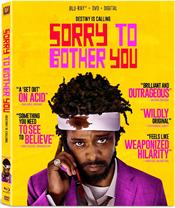 Sorry to Bother You

(Allison Hazlett-Rose) 10/29/2018 10:20 PM EDT
How many times have you just sat down to dinner after a long, hard day of work when suddenly the phone rings. While mildly annoying to have to get up and answer it, it becomes even more frustrating when you find yourself trapped at one end of the phone while a telemarketer at the other end tries to sell you something you don't want or need. A... Read More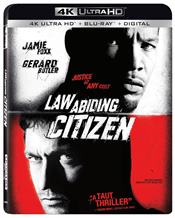 Law Abiding Citizen

(Allison Hazlett-Rose) 10/29/2018 9:25 PM EDT
As Americans we expect our judicial system to protect us from the most hardened criminals. Those who violently break our laws should be locked behind bars to keep the innocent people of this country safe. At least that is what we hope would happen. Unfortunately, due to loopholes and prison overcrowding, this isn't always the case.&nbsp... Read More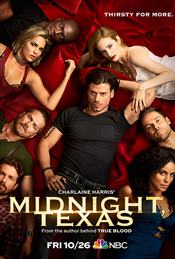 Midnight, Texas Season 2, Episode 1: Head Games

(Allison Hazlett-Rose) 10/26/2018 10:51 AM EDT
Helloooooooo Midnighters!!!!!!! Are you ready For Season Two?!? We've had a long hiatus but the wait is finally over as NBC's Midnight, Texas returns to television this week.Before we get into the details of season two episode one, let's recap shall we? When we left our favorite crew of supernaturals and outcasts they... Read More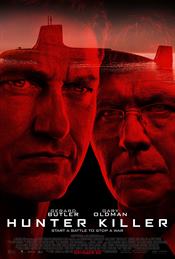 Hunter Killer

(Alyn Darnay) 10/25/2018 10:29 PM EDT
I've been 'jonesing' for a good Action/Adventure film for some time now. It's been quite a while since a really good one has graced the screen. I like getting involved in the film's action, quietly cheering on the hero, watching the complex story unfold, realizing the impossibility of overcoming the situation, and then seeing a slam-bam over ... Read More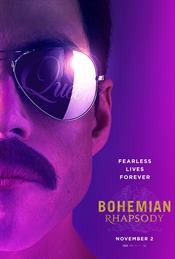 Bohemian Rhapsody

(Alyn Darnay) 10/25/2018 1:17 PM EDT
I never rate a movie by what I want it to be; I choose instead to look at it as a stand-alone piece of creative work and how it will impact an audience. With that in mind, if I were to use a one-word grading system to define the film "Bohemian Rhapsody" that word would be "Brilliant". The film is a joyous celebration of the 70's... Read More