Bryan Cranston

Last Flag Flying (2017)

5 Fans

In 2003, 30 years after they served together in the Vietnam War, former Navy Corps medic Richard "Doc" Shepherd (Steve Carell) re-unites with Former Marines Sal (Bryan Cranston) and Richard Mueller (Laurence Fishburne) on a different type o...


Power Rangers (2017)

1665 Fans

SABAN'S POWER RANGERS follows five ordinary teens who must become something extraordinary when they learn that their small town of Angel Grove — and the world — is on the verge of being obliterated by an alien threat. Chosen by dest...


Red Tails (2012)

4 Fans

During World War II, the Civil Aeronautics Authority selects 13 black cadets to become part of an experimental program at the Tuskegee Institute in Alabama. The program is aimed at training "colored personnel" to become fighter pilots for t...


Rock of Ages (2012)

91 Fans

"Rock of Ages" tells the story of small town girl Sherrie and city boy Drew, who meet on the Sunset Strip while pursuing their Hollywood dreams. Their rock 'n' roll romance is told through the heart-pounding hits of Def Leppard, Joa...


Total Recall (2012)

174 Fans

Welcome to Rekall, the company that can turn your dreams into real memories. For a factory worker named Douglas Quaid (Colin Farrell), even though he's got a beautiful wife (Kate Beckinsale) who he loves, the mind-trip sounds like the perfect v...


Trumbo (2015)

56 Fans

In 1947, Dalton Trumbo (Bryan Cranston) was Hollywood's top screenwriter until he and other artists were jailed and blacklisted for their political beliefs. TRUMBO (directed by Jay Roach) recounts how Dalton used words and wit to win two Academ...


The Upside (2019)

13 Fans

Inspired by a true story, The Upside is a heartfelt comedy about a recently paroled ex-convict who strikes up an unusual and unlikely friendship with a paralyzed billionaire. The Upside is a comedic look at the relationship between a wealthy man with...


Why Him? (2016)

187 Fans

Over the holidays, Ned (Bryan Cranston), an overprotective but loving dad and his family visit his daughter at Stanford, where he meets his biggest nightmare: her well-meaning but socially awkward Silicon Valley billionaire boyfriend, Laird (James Fr...


World War Z (2013)

4605 Fans

The suspense is killer in this fast-paced, pulse-pounding epic of the potential last days of the human race. Former United Nations employee Gerry Lane (Brad Pitt) is called upon to help stop the chaotic pandemic that has gripped populations around th...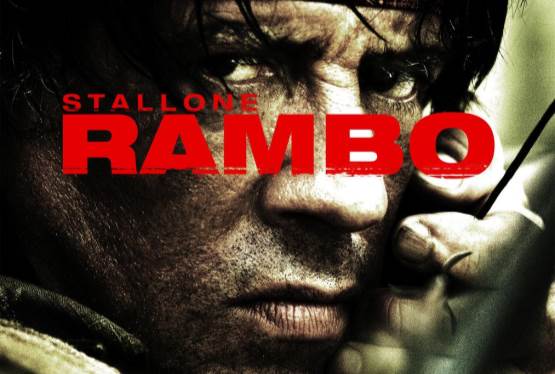 Rambo
WAS: $9.99
NOW: $7.99