David Koepp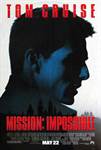 Mission: Impossible (1996)
When Ethan Hunt (Tom Cruise), the leader of a crack espionage team whose perilous operation has gone awry with no explanation, discovers that a mole has penetrated the CIA, he's surprised to learn that...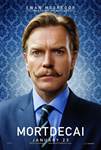 Mortdecai (2015)
Juggling some angry Russians, the British Mi5, his impossibly leggy wife and an international terrorist, debonair art dealer and part time rogue Charlie Mortdecai (Johnny Depp) must traverse the globe...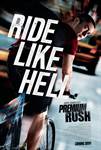 Premium Rush (2012)
Dodging speeding cars, crazed cabbies and eight million cranky pedestrians is all in a day's work for Wilee (Joseph Gordon-Levitt), the best of New York's agile and aggressive bicycle messengers....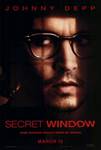 Secret Window (2004)
Mort Rainey (Johnny Depp), a writer just emerging from a painful divorce with his ex-wife (Maria Bello), is stalked at his remote lake house by a psychotic stranger and would-be scribe (John Turturro)...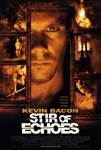 Stir of Echos (1999)
Tom Witzky (Kevin Bacon) is a blue-collar worker, a family man, the most ordinary guy in the world...who is about to be plunged into a shattering encounter with another world. And it doesn't matter that...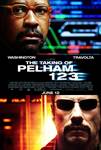 The Taking of Pelham 123 (2009)
In "The Taking of Pelham 1 2 3," Denzel Washington stars as New York City subway dispatcher Walter Garber, whose ordinary day is thrown into chaos by an audacious crime: the hijacking of a subway...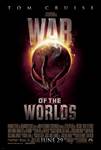 War of the Worlds (2005)
An ordinary man has to protect his children against alien invaders in this science fiction thriller, freely adapted from the classic story by H.G. Wells. Ray Ferrier (Tom Cruise) is a dockworker living...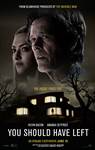 You Should Have Left (2020)
In a new psychological thriller from Blumhouse Productions and legendary screenwriter David Koepp (Jurassic Park, Mission: Impossible, Panic Room), Kevin Bacon and Amanda Seyfried star as a couple seeking...