George Lucas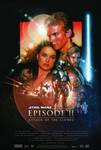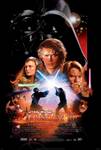 Star Wars: Episode III - Revenge of the Sith (2005)
In one of the final battles of the ongoing Clone War Obi wan Kenobi and Anakin Skywalker engage Dooku in attempt to rescue Lord Palpatine. Prodded by Palpatine Anakin beheads an unarmed Dooku to begin...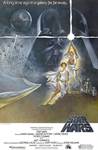 Star Wars: Episode IV - A New Hope (1977)
The Jedi Knights have been exterminated and the Empire rules the galaxy with an iron fist. A small group of Rebels have dared to fight back by stealing the secret plans to the Empire's mightiest weapon,...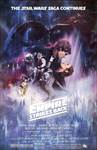 Star Wars: Episode V - Empire Strikes Back (1980)
After receiving a vision from Obi-Wan Kenobi and fleeing the ice world of Hoth with his friends after an Imperial attack, Luke Skywalker travels to the marsh planet of Dagobah, where he is instructed in...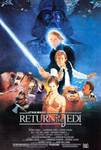 Star Wars: Episode VI - Return of the Jedi (1983)
As the Emperor himself oversees the construction of the new Death Star by Lord Darth Vader and the evil Galactic Empire, smuggler Han Solo is rescued from the clutches of the vile gangster Jabba the Hutt...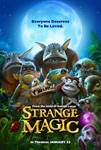 Strange Magic (2015)
"Strange Magic," a new animated film from Lucasfilm Ltd., will be released by Touchstone Pictures on January 23, 2015. "Strange Magic" is a madcap fairy tale musical inspired by...