Star Wars: Episode IV - A New Hope (1977)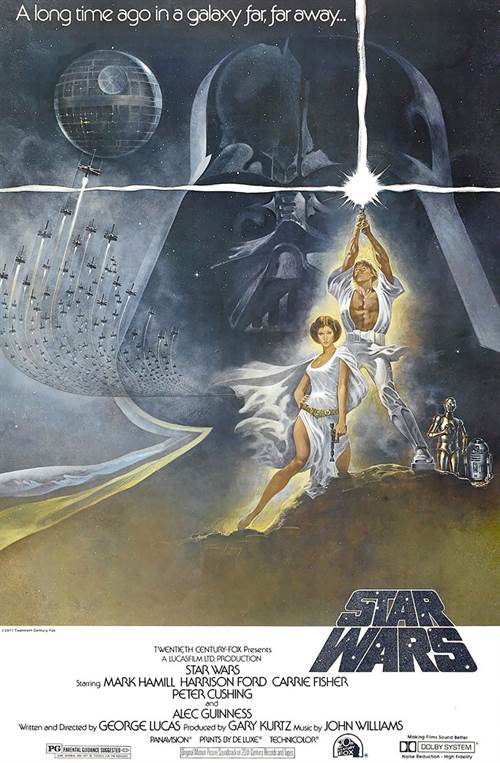 Share this:
| | |
| --- | --- |
| Director: | |
| Cast: | |
| Released: | Wednesday, May 25, 1977 |
| Length: | 125 minutes |
| Studio: | 20th Century Studios |
| Genre: | Sci-Fi/Fantasy, Action/Adventure |
| Rating: | Some material may not be suitable for children. |
Synopsis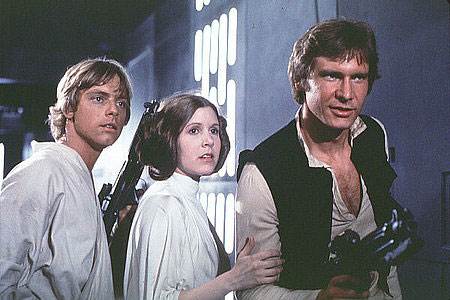 The Jedi Knights have been exterminated and the Empire rules the galaxy with an iron fist. A small group of Rebels have dared to fight back by stealing the secret plans to the Empire's mightiest weapon, the Death star. The Emperor's most trusted servant, Darth Vader, must find the plans, and locate the hidden Rebel base. Princess Leia, a captive Rebel leader, sends out a distress signal that is intercepted by a simple farm boy, Luke Skywalker. Seizing his destiny, Luke takes of the challenge to rescue the princess and help the Rebellion overthrow the Empire.

Purchase DVD/Blu-ray/4K UHD physical copy of Star Wars: Episode IV - A New Hope today at Amazon.com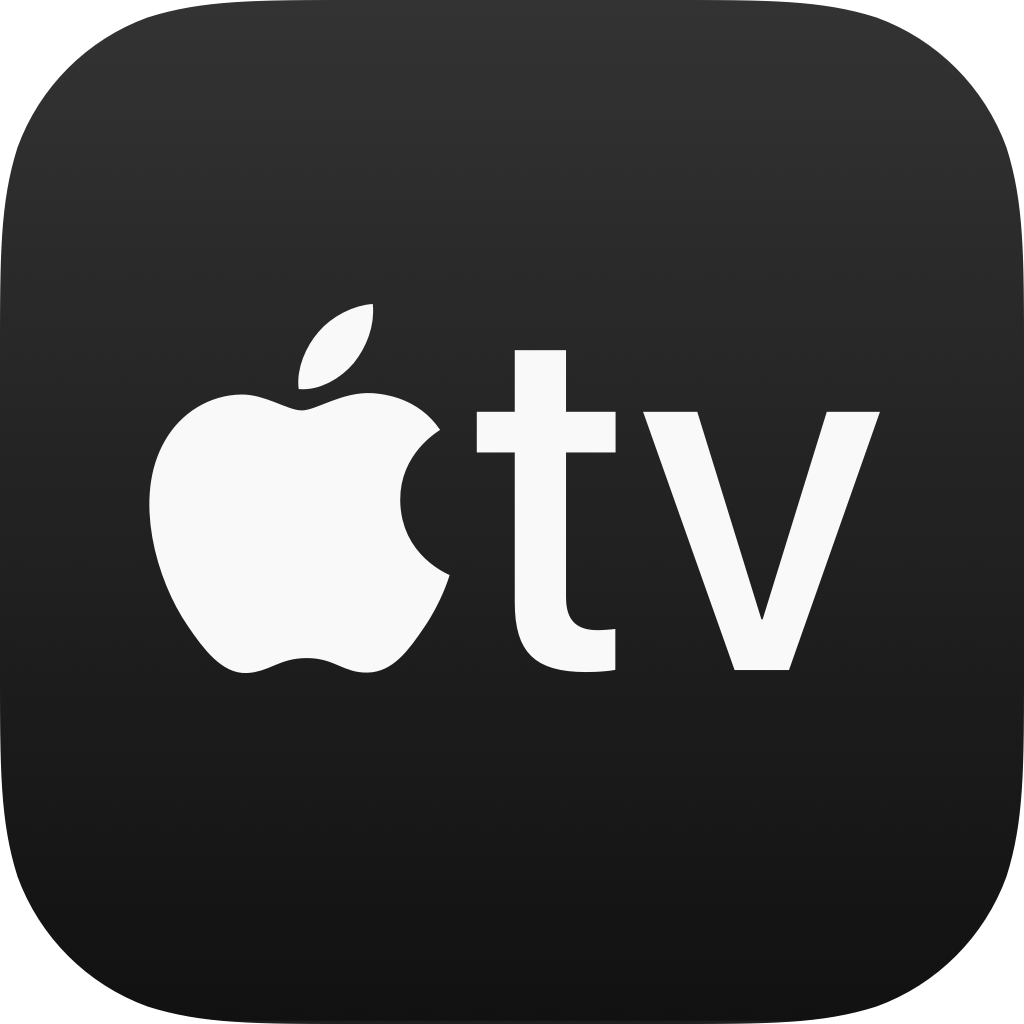 Download Star Wars: Episode IV - A New Hope in Digital HD/4K from the iTunes store.
Star Wars: Episode IV - A New Hope images are © 20th Century Studios. All Rights Reserved.
The Book of Boba Fett Set for a December Release Exclusively on ...
9/29/2021 3:15 PM EST
Disney+ has announced that the new series "The Book of Boba Fett" will be premiering on Wednesday, December 29.The Lucasfilm, Star Wars universe series finds legendary bounty hunter Boba Fett and mercenary Fennec Shand navigating the Galaxy's underworld when they return to the sands of Tatooine to stake their claim on the territory once ruled by Jabba the Hutt and his crime syndicate.Temuera Morri...
More>>
Star Wars: The Empire Strikes (Symphonic Suite from the Original...
8/14/2021 12:53 PM EST
Composer John Williams was born in 1932 in Queens, New York.  Over the span of a seventy-year career, he became a composer, conductor, pianist, and trombonist and has won an astounding twenty-five Grammys.  He has also been nominated for fifty-two Academy awards, placing him just behind Walt Disney for the most Oscar nominations.  His 1977 score for Star Wars was chosen as the greatest film score ...
More>>
Star Wars: The Bad Batch Gets a Season 2 Renewal From Disney+
8/5/2021 2:05 PM EST
"Fans have enthusiastically embraced the action and drama of "Star Wars: The Bad Batch," and we are excited to see the Star Wars animated universe continue to expand on Disney+. As the dedicated streaming home for the Star Wars franchise, we can't wait for the second season of this fan-favorite animated series," said Michael Paull, President of Disney+ and ESPN+.Executive producer Dave Filoni said...
More>>
Loki Writer Michael Waldron to Write New Star Wars Film
1/7/2021 1:44 PM EST
It's being said that Michael Waldron ("Doctor Strange In The Multiverse Of Madness") has been chosen to pen a new "Star Wars" feature film. This would be just one part of the recent deal that Waldron and Walt Disney Studios struck.The writer was also involved in the Disney+ series "Loki", as a head writer and executive producer. There is a chance that this new deal could also bring him back for "L...
More>>
LEGO Star Wars Holiday Special Coming to Disney Plus
10/15/2020 1:12 PM EST
On November 17, Disney+ will be bringing us the "LEGO Star Wars Holiday Special". November 17th is also known as the fan-favorite holiday Life Day first introduced in the 1978 "Star Wars Holiday Special"."The LEGO Star Wars Holiday Special" reunites Rey, Finn, Poe, Chewie, Rose, and the droids for a joyous feast on Life Day. Rey sets off on a new adventure with BB-8 to gain a deeper knowledge of t...
More>>
Black Mirror Director Toby Haynes to Take Over on Rogue One Spinoff
9/23/2020 9:57 AM EST
"Black Mirror's" Tony Haynes has taken over as director for the upcoming Disney+ "Rogue One" spinoff series. Tony Gilroy has departed the project because of travel restrictions that are in place due to COVID-19.Haynes already had connections to the project, as he was going to direct some future episodes. He is also located in the UK, where the series is being shot. The series will follow the backs...
More>>
New Animated Series Star Wars The Bad Batch Coming to Disney Plu...
7/13/2020 1:52 PM EST
Disney+ has announced that they will be adding a new animated series to its lineup - "Star Wars: The Bad Batch". The series will premiere in 2021.The series follows the elite and experimental clones of the Bad Batch (first introduced in "The Clone Wars") as they find their way in a rapidly changing galaxy in the immediate aftermath of the Clone War. Members of Bad Batch - a unique squad of clones ...
More>>
New Star Wars Feature Film Coming from Academy Award Winner Taik...
5/4/2020 1:45 PM EST
It has been announced that Academy Award® winner Taika Waititi will be directing and co-writing a new "Star Wars" feature film for theatrical release. Waititi recently won Best Adapted Screenplay for "Jojo Rabbit" and directed the widely-acclaimed first season finale episode of "The Mandalorian" on Disney+. Academy Award nominee Krysty Wilson-Cairns will co-write with Waititi.In addition, Emmy®-no...
More>>
The Rise of Skywalker Heading to Disney Plus on May 4th
4/27/2020 10:23 AM EST
"Star Wars: The Rise of Skywalker", the final chapter in the Skywalker Saga, will be coming to Disney+ two months early. The release will be in honor of "May the 4th," affectionately known by fans around the world as "Star Wars Day." Now, for the first time, fans will be able to view the entire saga in one place.The film stars Carrie Fisher, Mark Hamill, Adam Driver, Daisy Ridley, John Boyega, Osc...
More>>
Rise of the Skywalker Digitally Released Ahead of Schedule
3/14/2020 10:10 PM EST
Earlier, we wrote about Disney+ releasing "Frozen 2" three months early and now you can also catch "Star Wars: The Rise of Skywalker". The studio's digital release, which was slated for Tuesday, is available right now to buy on Amazon, Apple TV, Google Play, and Vudu.For fans who would rather wait and rent the film, it will be available to do so on March 31. You can also purchase the Blu-ray, DVD,...
More>>
Live Stream Star Wars: The Rise of Skywalker World Premier Event...
12/16/2019 3:05 PM EST
Tonight, the World Premiere of Star Wars: The Rise of Skywalker, the highly anticipated conclusion of the Skywalker saga-the iconic story that has spanned four decades over nine episodes and spawned legions of fans worldwide, will take place. The event will be live-streamed with moments powered by Verizon 5G starting tonight at 5:30 p.m. PT / 8:30 p.m. ET on StarWars.com!Verizon, Disney StudioLAB ...
More>>
David Benioff and D.B. Weiss Leave New Star Wars Trilogy Project
10/29/2019 9:51 AM EST
David Benioff and D.B. Weiss, from "Game of Thrones" fame, have decided to step away from their deal with Disney's Lucasfilm to do a trilogy in 2022."We love Star Wars. When George Lucas built it, he built us too. Getting to talk about Star Wars with him and the current Star Wars team was the thrill of a lifetime, and we will always be indebted to the saga that changed everything," they said in a ...
More>>
Star Wars: Episode IV - A New Hope Theatrical Review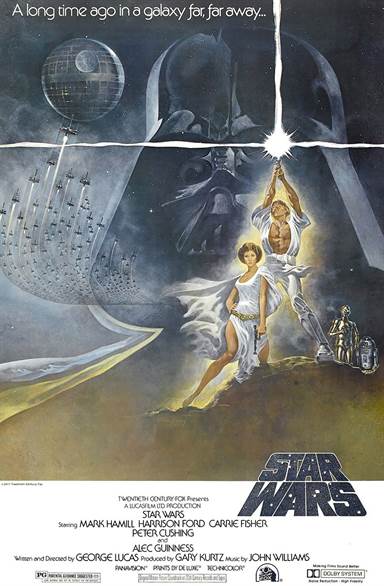 In 1977 I walked out of the Mall 6 theaters (back when 6 theaters was huge) in a daze. I'd just had my 9yr-old brains blown out the back of my head: I didn't want the experience to end. Luke Skywalker was the ultimate hero, Han Solo, the ultimate rogue, and Princess Leia was hot. Even if she did have cinnamon buns for hair. I have a single, vivid recollection of wandering down the hall, trying to figure out if I could get back "into" the movie--to somehow see it again "the first time." To say it had an impact on me is to sell it short (and I'm not the only one: a guy named James Cameron quit his job as a truck driver to go into movies after seeing it). To say it changed my life might not be overstating the case.

Star Wars is a piece of modern mythology. There is so much said about it--so much written, reported, re-reported, and so on that even the "artifact on the screen" is no longer canon (Kaarina watched, to my horror, Greedo fire first). Reports differ over who wanted to kill off Obi Wan (Alec Guinness claimed it was his idea, Lucas claimed he was upset over being removed from the movie). Debate about what doing the Kessel Run in "12 parsecs" means is pretty much iconic to fan-wanking (and if you don't know what that is, count yourself lucky). Certainly someone told Lucas "You can write this [stuff] but you can't say it" but IMDB and Wikipedia differ over whether it was Fisher or Ford (I hold with Ford).

None of this matters: the movie is legendary for a reason--whatever stature it earned, it did it fairly. No matter how bad the dialog--and to my adult ear, it is cringe-inducing--no matter how much George may have changed the plot or how deeply he lied about having it all figured out from the start--no matter whether the next three movies sucked or were "okay"--no matter. The first movie, by itself, is a cultural singularity. It changed things powerfully and irrevocably and it changed them for the better (it gave us Firefly. It gave us the new Battle Star Galactica. It gave us modern science fiction).

So a legitimate question is: why? The characters are pretty much archetypes. The story is elemental in its simplicity. The plot is derivative (albeit from Japanese sources which most of the audience hadn't seen--the same way we gawked at Wire-Fu in the Matrix). Is it simply a case of "right place at the right time?" I don't think so. I think the movie is every bit the masterpiece that its place in cinema history dictates it should be. Having just watched it, I think it's fair to take a look at what it did and how it did it so well.

The Used Future
Star Wars gives us a future where everything is dirty. Where everything is used. This was, at the time, inspirational. Wheedon credits his look-and-feel for Firefly as coming from Star Wars. Before that we had the utopian antiseptic Star Trek where even Klingon ships had carefully swept floors. Star Wars as a future doesn't just look lived in--it looks dusty, grimy, and mechanical. It has a hard-core reality to it that we can connect with on a subconscious level: when we exit the theater and see our dust-covered AMC Gremlin in the parking lot we can note that while it probably doesn't have "carbon scoring" the dust on it and the dent on the rear bumper does, in fact, remind us of the Falcon.

Innovative Filming and Story
Lucas apparently initiated the pan-across-the-star-field. If that's true (and Ebert says it is) then he deserves Orson Wells credit for that alone. In fact, the opening scene with the massiveness of the Imperial Star Destroyer was, even after all these years, stunning. People talk about starting stories the middle (In Media Res) but if there's an iconic example, Star Wars is it.

He then moves us to an extended scene with the droids--two characters who are entirely inexpressive and one of whom is even inhuman and doesn't speak English. With only one voice and no characterization from the Jawas, it's easy to believe that he could've lost us. He might've if he hadn't introduced ...

Darth Vader
Apparently "Vader" is dutch for "Father"--if this was a clue to his identity, I'll eat my hat: I think Lucas made it up on the fly (and if you want to read how the story progressed look at the StarWarz site for the original Luke Starkiller scripts!). It doesn't matter: Vader, Luke-daddy-or-not, is compelling. He appears first as a giant black humanoid contrasted to the white-dressed storm troopers. His respirator rasp is ominous and his presence is, perhaps, the highest of any character in the movies ever.

The fact that Vader is hunting the droids gives the movie a sense of menace that exists beyond anything we could reasonably expect. I don't know if its brilliance or happy accident--the combination of David Prowse's body and James Earl Jones' voice is a synergistic combination that I doubt Lucas could have foreseen. Furthermore, in a movie that uses absolutely state of the art F/x, Vader is one of the few things that doesn't look at all dated three decades later. But he's not the only thing ...

Rich Sets and Visuals
Star Wars had a decent budget but that alone doesn't explain the vision. The decision to film the desert scenes in Tunisia gives them a not-California look that must have been an expensive decision which, again, pays off beyond what we might reasonably expect--but I'd known that. What I was struck by was Luke's home. It's probably not entirely a special effect--not the same way the Jawa's giant Sand Crawler is. I don't know how they did it--but I'd not be surprised if there really was an underground housing complex they modified for "space look."

The richness doesn't stop there. The fact that these people use a different language and everything is covered with script gives the movie a Japanese-Kanji appearance the same way that, to a westerner, Tokyo does. And it does look high tech. The droids, most of which were far simpler in construction than the two characters, are ubiquitous--far beyond what might've been absolutely called for. We are treated to an entire world--and if the cantina aliens don't look all that convincing, that's okay.

What'd He Get Away With
I think a lot of the genius of Star Wars was a combination of extreme effort (excellent locations, attention to detail, and a vision that was brave enough to have non-human main characters and a lot of people with, literally, no expression beyond voice like Chewbacca) and luck (Vader being so iconic and casting Harrison Ford). Either of these alone would have given him a hit (I think a movie with the X-wing fighters alone would've done okay) but the combination created a legend.

What he couldn't overcome was the scripting. Listening to the characters talk I can see the immediate traceability to the guy who gave us the next three Star Wars films including one named Attack of the Clones. Lucas' vision is not sophisticated--his dialog is neither sophisticated (watching Anakin woo Padmé Amidala is evidence enough of this) nor considered ("It's a trap!"). His characterization rarely goes beyond stereotype (Jar Jar Binks, the Asian trade federation). He puts his energy elsewhere.

The Legacy
But in the end, Star Wars has given us not just one masterpiece but an entire galaxy of work from computer games to the other five movies to the ... Christmas Special. It has given us new language and a new way of thinking about science fiction. The movie that started it all, 31 years later, still holds power. My daughter, up well past her bed time, watched it wide-eyed.

In the morning, next to a unicorn, she drew Darth Vader.
-- Marco Chacon
For more reviews please visit our film/television review section.
May the Force be with you. The Jedi Knights have been exterminated and the Empire rules the galaxy w...

LAS VEGAS (Jan. 6, 2011) - The most anticipated Blu-ray release ever - the ...
SPONSORED LINKS