Science Fiction/Fantasy Films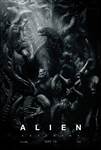 Alien: Covenant (2017)
Ridley Scott returns to the universe he created in ALIEN with ALIEN: COVENANT, the second chapter in a prequel trilogy that began with PROMETHEUS — and connects directly to Scott's 1979 seminal work of...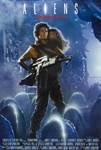 Aliens (1986)
Sigourney Weaver returns as Lt. Ripley in this action-packed sequel to Alien. The only survivor from the first film, Ripley finds her horrific account of the alien and her crew's fate is met with skepticism...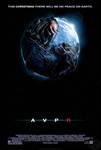 Aliens vs. Predator: Requiem (2007)
Warring alien and predator races descend on a small Colorado town, where unsuspecting residents must band together for any chance of survival.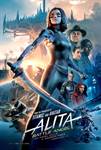 Alita: Battle Angel (2019)
Visionary filmmakers James Cameron (AVATAR) and Robert Rodriguez (SIN CITY) create a groundbreaking new heroine in ALITA: BATTLE ANGEL, an action-packed story of hope, love and empowerment. Set several...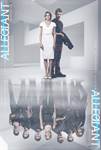 Allegiant (2016)
The third installment of the blockbuster Divergent series franchise, ALLEGIANT takes Tris [Shailene Woodley] and Four [Theo James] into a new world, far more dangerous than ever before.After the earth-shattering...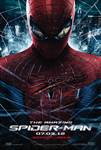 The Amazing Spider-Man (2012)
"The Amazing Spider-Man" is the story of Peter Parker (Garfield), an outcast high schooler who was abandoned by his parents as a boy, leaving him to be raised by his Uncle Ben (Sheen) and Aunt May (Field)....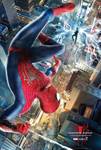 The Amazing Spider-Man 2 (2014)
In The Amazing Spider-Man™ 2, for Peter Parker (Andrew Garfield), life is busy – between taking out the bad guys as Spider-Man and spending time with the person he loves, Gwen (Emma Stone), high school...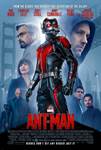 Ant-Man (2015)
The next evolution of the Marvel Cinematic Universe brings a founding member of The Avengers to the big screen for the first time with Marvel Studios' "Ant-Man" when master thief Scott Lang must embrace...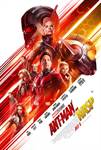 Ant-man and The Wasp (2018)
From the Marvel Cinematic Universe comes a new chapter featuring heroes with the astonishing ability to shrink: "Ant-Man and The Wasp." In the aftermath of "Captain America: Civil War," Scott Lang (Rudd)...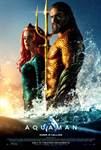 Aquaman (2018)
From Warner Bros. Pictures and director, James Wan comes an action-packed adventure that spans the vast, visually breathtaking underwater world of the seven seas, "Aquaman," starring Jason Momoa in the...