Aliens (1986)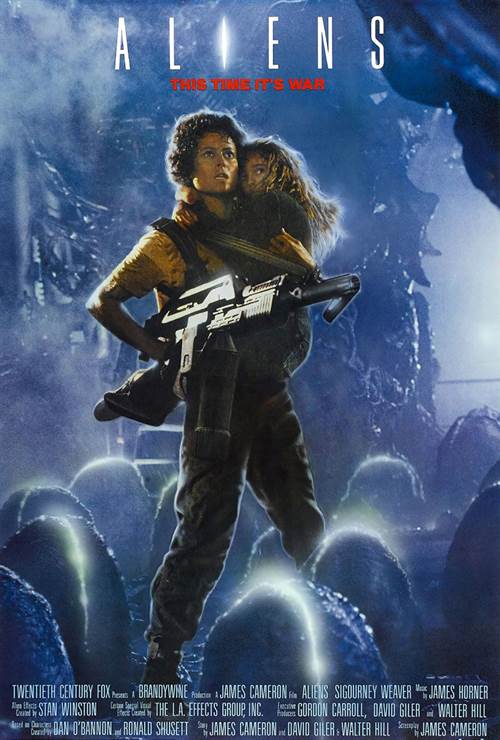 | | |
| --- | --- |
| Director: | |
| Writers: | |
| Cast: | |
| Released: | Friday, July 18, 1986 |
| Length: | 137 minutes |
| Studio: | 20th Century Studios |
| Genre: | Sci-Fi/Fantasy, Action/Adventure |
| Rating: | Under 17 requires accompanying parent or adult guardian. |
Aliens Synopsis
Sigourney Weaver returns as Lt. Ripley in this action-packed sequel to Alien. The only survivor from the first film, Ripley finds her horrific account of the alien and her crew's fate is met with skepticism -- until the mysterious disappearance of colonists on LV-426 prompts a team of high-tech Marines to investigate. Also features a commentary by cast and crew members and both the theatrical and special edition versions of the film.

Purchase DVD/Blu-ray/4K UHD physical copy of Aliens today at Amazon.com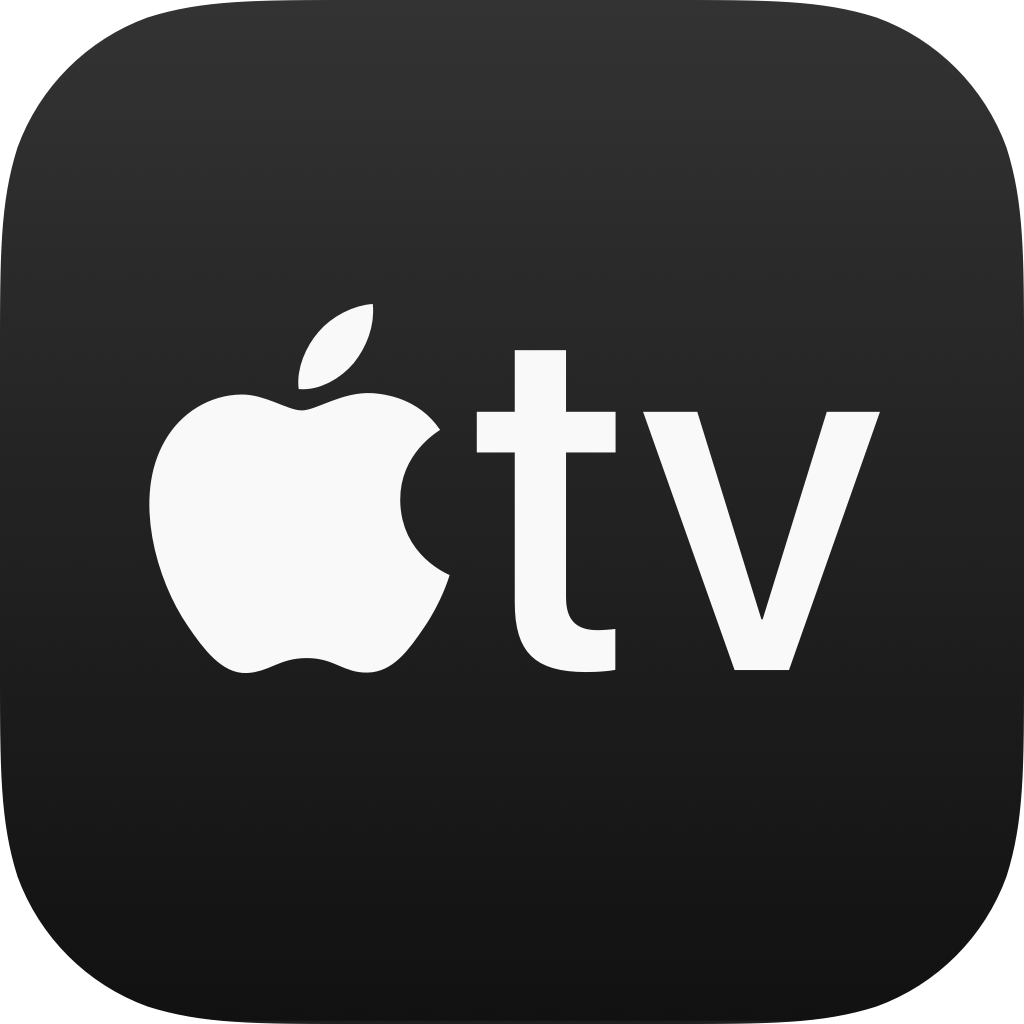 Stream Aliens in Digital HD/4K from the AppleTV store.
Aliens images are © 20th Century Fox. All Rights Reserved.
Cailee Spaeny in Talks to Star in Upcoming Alien Film
11/18/2022 10:34 AM EST
According to several reports, Cailee Spaeny (The Craft Legacy)is in talks to star in Fede Alvarez's upcoming "Alien" film.While there are few details available about the project, we so know that Scott Free is producing and that filming will most likely start in early 2023.The process of casting other actors is said to be happening now.Cailee Spaeny also starred in films including "Pacific Rim Upri...
More>>
Upcoming Alien Series Excludes Iconic Character
2/17/2022 2:19 PM EST
During the FX TCA winter tour panel today, Chief John Landgraf gave an update about the upcoming "Alien" series."There are some big surprises in store for the audience," said Landgraf. He added, "Alien takes place before Ripley. It's the first story that takes place in the Alien franchise on Earth. So, it takes place on our planet. Right near the end of this century we're in - so 70-odd years from...
More>>
FX Developing Alien TV Series
12/11/2020 4:33 PM EST
FX is developing a new series based on the iconic Alien franchise. The series will be the first story from the franchise to take place on Earth. The announcement was made during the Disney Investor Day event.Fargo and Legion creator Noah Hawley is the creator and executive producer of the new series, which will be a blend of horror and action genres. It's also being said that franchise director Ri...
More>>
James Cameron Hints at Alien 5 Project Coming to Fruition
2/11/2019 10:34 AM EST
James Cameron has been out promoting "Alita: Battle Angel" (he produced the film) and has been vocal about new projects he's developing. Cameron is said to be working on a new idea for the Alien franchise given the fact that Disney will be taking over 20th Century Fox and the rights to the franchise. Also, Ridley Scott seems to have given up on continuing any further with any "Alien" projects afte...
More>>
Ridley Scott Cutting Back on the Number of Alien Films
5/10/2017 4:29 PM EST
Ridley Scott's Alien: Convent is set to be released May 19, and the director is getting the word out about possible revisions to his franchise plans.Scott had originally announced that he planned on making four more Alien films but, now, he seems to have had a change of heart when recently asked about it in an interview."I don't know. [I'll make] maybe two more [films], or maybe one more, I don't ...
More>>
Alien Day Returns Worldwide on April 26
4/3/2017 3:06 PM EST
On April 26, Alien Day will return with a slew of activities to celebrate the franchise. The date is a nod to the planet LV-426. The celebration will also allow fans to commemorate the release of Ridley Scott's latest film in the franchise, Alien: Covenant, on May 10.Cast members will be on hand for the festivities that will take place around the globe and will include the following:  ALIEN DAY li...
More>>
Major Spoilers Revealed for Alien: Covenant
3/13/2017 2:13 PM EST
Ridley Scoot attended SXSW this past weekend and showed 15 minutes of footage from his upcoming "Alien: Covenant" film. The footage shows some plot points, including a huge one that will effect the entire franchise.A description of the scenes was described by "The Verge", and details the beginnings of the final xenomorph creature we see in the franchise. That description is below. WARNING!!! SPOIL...
More>>
Ridley Scott Says 6 More Alien Films Could Be on the Horizon
3/8/2017 11:36 AM EST
Ridley Scott's Alien: Covenant will be in theaters on May 19, and the director says that he plans to keep busy with the franchise for a long time to come.  "If you really want a franchise, I can keep cranking it for another six. I'm not going to close it down again. No way", said Scott. The 79 year old says that he is already working on the next chapter for the Alien franchise, which he brought ba...
More>>
Sigourney Weaver Discusses Upcoming Alien 5 Film
7/7/2016 3:08 PM EST
While 30th anniversary celebration are going on for James Cameron's Aliens, many are wondering about the delayed Alien 5 film, which is said to be a direct sequel to Aliens.Sigourney Weaver recently spoke abut the project, saying it's still an active project. She also gave a few more details, saying, "It's just as if, you know, the path forks and one direction goes off to three and four and anothe...
More>>
Could Noomi Rapace Be Joining Alien: Covenant Cast Afterall?
6/21/2016 3:46 PM EST
Contrary to what reports were about Noomi Rapace not wanting to join the cast of Alien: Covenant, the actress is rumored to be returning to the franchise.Supposedly, Rapace is on set in Australia and it's rumored that she has filmed two weeks worth of scenes already.  The film will be bringing back Michael Fassbender's robot character and will also include Katherine Waterston, Billy Crudup, Danny ...
More>>
Alien Day to be Celebrated Nationwide on April 26
3/29/2016 4:23 PM EST
On April 26, Twentieth Century Fox Consumer Products announced today a global celebration of the Alien franchise culminating with a special 24 hour, fan-focused social media event. The event, Alien Day (#AlienDay426), will include nationwide screenings, never-before-seen consumer product activations and the kickoff of the Alien: Ultimate Trivia Challenge, allowing fans to test their ALIEN knowledg...
More>>
Ridley Scott to Keep Tight Rein on Prometheus Franshise
11/13/2015 1:47 PM EST
Ridley Scott recently commented about the Prometheus franchise, saying that he plans on keeping strict control over its direction.  In an interview, the actor stated, "I'm trying to keep this for myself. I let the other one [Alien] get away from me - I shouldn't have."Scott directed the original Alien film, but then the franchise was passed along to other directors, such as James Cameron and David...
More>>
Aliens: 30th Anniversary Edition Blu-ray Review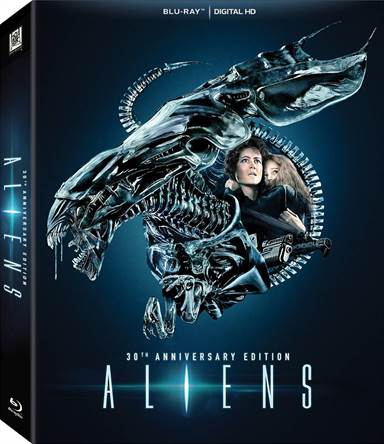 Aliens Blu-ray 30th Anniversary Edition features outer space and Sigourney Weaver and makes for one of the best sci-fi movies ever. Can you believe it's been 30 years since Sigourney Weaver graced the movie theaters as Ellen Ripley, the sole survivor of her ship after the catastrophic encounter with the Alien? Who else can pull off outer space escapades, slime, and keeping a cat in a space station? Sigourney Weaver is brilliant in this Rip Van Winkle-esque story where Ripley wakes after a 57 year nap (yet she doesn't look a day over 29). One of the earliest opening scenes draws me in – watching Sigourney found by the salvage team under a sheet of what appears to be plastic with her cat, Jonesy, next to her. From the very beginning, Director James Cameron sets up what will be one of the most epic sequels to a sci-fi movie ever. But just keep watching- Cameron is known for switching gears in film, and, does so beautifully, in Aliens.
Haunted by nightmares, Ripley is convinced to return to LV-426 to save the humans who now inhabit the aliens' planet. Differences between Ripley and the crew arise as she's clearly seen as the "new" person and Ripley needs to get used to how things are done on this mission. Mothering instincts are awakened in Ripley, just as we also see the survival instincts kick in that have been ever present in her character.
The Blu-ray transfer is the exact same one that was in the Alien Anthology release from a couple of years ago, so if you are expecting a different viewing experience than before you will be somewhat disappointed. Of course that isn't to say the quality is bad as the video is still presented in 1080p High Definition with an aspect ratio of 1.85:1. The blacks are well defined and the picture is sharp (for a film that was originally released in 1986). The audio is DST-HD Master audio 5.1, so every explosion and scream is clear with a decibel range that spans most of the spectrum. Watching the Blu-ray in surround sound is a unique experience that hopefully most viewers will be able to enjoy.
Aside from the list of special features below that were also released as part of the Alien Anthology Edition, Aliens 30th Anniversary Limited-Edition release also features a 30 minute talk with director James Cameron that is only available online at FoxExtras.com , as well as an illustrated comic book and postcards with some original artwork from the film.
List of Special Features:
• 1986 Theatrical Version
• 1991 Special Edition with James Cameron Introduction
• Audio Commentary with Director James Cameron, Producer Gale Anne Hurd, Alien Effects Creator Stan Winston, Visual Effects Supervisors Robert Skotak and Dennis Skotak, Miniature Effects Supervisor Pat McClung, Actors Michael Biehn, Bill Paxton, Lance Henriksen, Jenette Goldstein, Carrie Henn, and Christopher Henn.
• Final Theatrical Isolated Score by James Horner (Dolby Digital 5.1)
• Composer's Original Isolated Score by James Horner (Dolby Digital 5.1)
• Deleted and Extended Scenes (1080p, 19:57)
If you are an Aliens fan, you most likely already own this film as part of the Alien Anthology release or one of the other editions that have been released through the years. While the online talk with James Cameron and the physical extras are a nice touch, it might not be worthwhile for you to double-dip and purchase this version. However, if you are just the casual Aliens fan, or have never owned the film, there couldn't be a more perfect time for you to purchase it. Just be sure to be on the lookout down the road for the 4K UHD version, which will be a must buy for all.
For more reviews please visit our film/television review section.
Liquid-powered military grade flamethorwers were used on set during the filming.
SPONSORED LINKS