The Amazing Spider-Man (2012)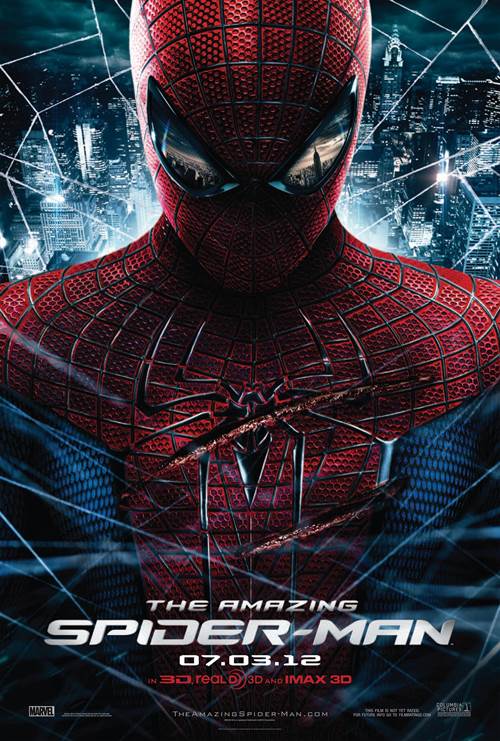 | | |
| --- | --- |
| Director: | |
| Writers: | |
| Cast: | |
| Released: | Tuesday, July 3, 2012 |
| Length: | 136 minutes |
| Studio: | Columbia Pictures |
| Genre: | Sci-Fi/Fantasy, Action/Adventure |
| Rating: | Some material may be inappropriate for children under 13. |
The Amazing Spider-Man Synopsis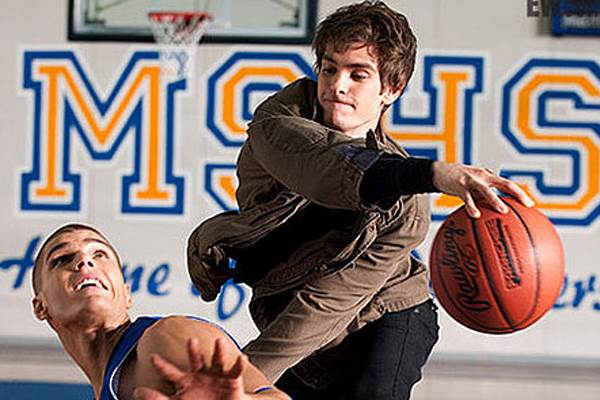 "The Amazing Spider-Man" is the story of Peter Parker (Garfield), an outcast high schooler who was abandoned by his parents as a boy, leaving him to be raised by his Uncle Ben (Sheen) and Aunt May (Field). Like most teenagers, Peter is trying to figure out who he is and how he got to be the person he is today. Peter is also finding his way with his first high school crush, Gwen Stacy (Stone), and together, they struggle with love, commitment, and secrets. As Peter discovers a mysterious briefcase that belonged to his father, he begins a quest to understand his parents' disappearance – leading him directly to Oscorp and the lab of Dr. Curt Connors (Ifans), his father's former partner. As Spider-Man is set on a collision course with Connors' alter-ego, The Lizard, Peter will make life-altering choices to use his powers and shape his destiny to become a hero.

Purchase DVD/Blu-ray/4K UHD physical copy of The Amazing Spider-Man today at Amazon.com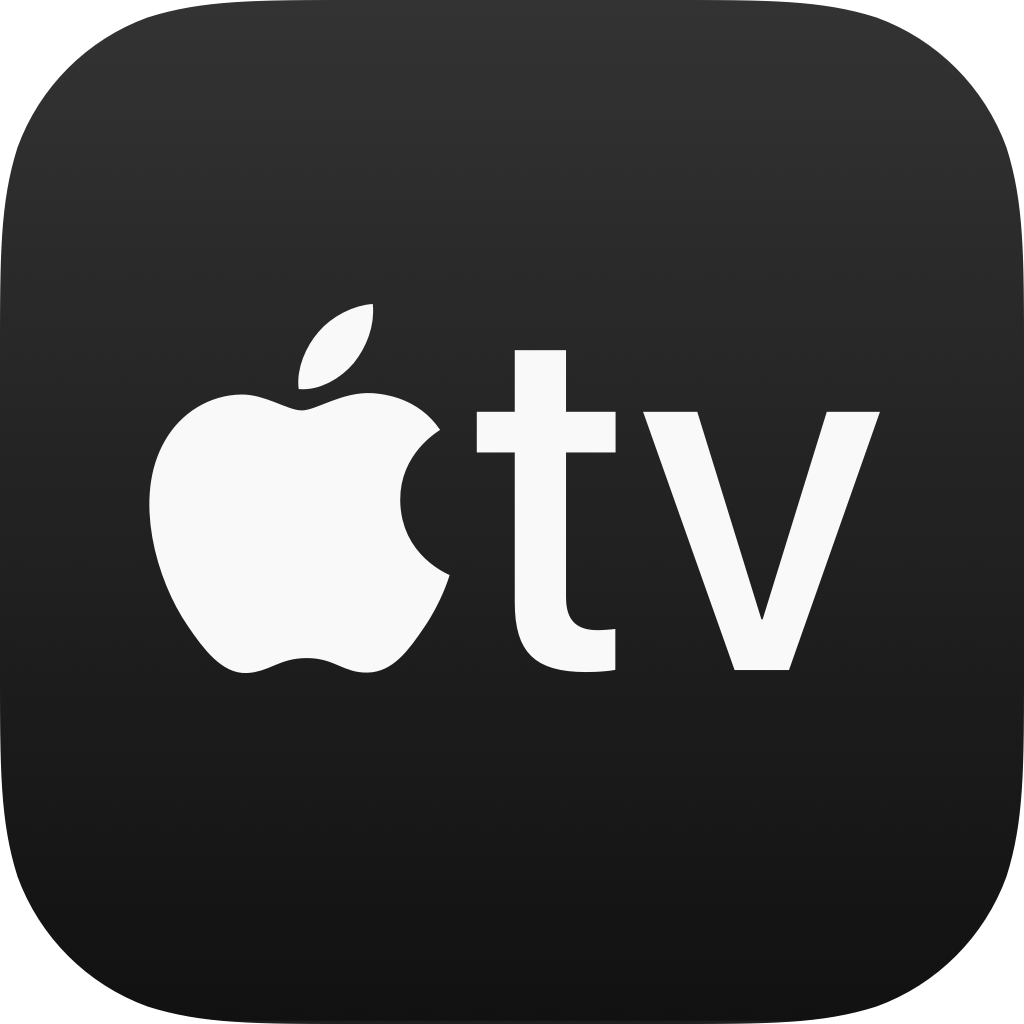 Stream The Amazing Spider-Man in Digital HD/4K from the AppleTV store.
Listen to the The Amazing Spider-Man soundtrack on Apple Music.
The Amazing Spider-Man images are © Columbia Pictures. All Rights Reserved.
Russell Crowe Joins Cast of Kraven the Hunter
2/9/2022 2:00 PM EST
Russell Crowe has joined the cast of Sony Pictures' Marvel film "Kraven the Hunter". The actor will star alongside Aaron Taylor-Johnson.The film will be directed by J.C. Chandor from a script by Art Marcum, Matt Holloway, and Richard Wenk. Avi Arad and Matt Tolmach will produce.Aaron Taylor-Johnson will play Kraven, a Marvel anti-hero introduced to readers in 1964. No word yet on what role Crowe w...
More>>
Tom Holland to Continue as Spider-Man for Marvel
11/29/2021 12:56 PM EST
Spider-Man producer Amy Pascal has assured fans that Tom Holland will remain as Marvel's Spider-Man. "This is not the last movie that we are going to make with Marvel - [this is not] the last Spider-Man movie," said Pascal. "We are getting ready to make the next Spider-Man movie with Tom Holland and Marvel, it just isn't part of… we're thinking of this as three films, and now we're going to go ont...
More>>
Daredevil May be Joining Spider-Man 3 Ensemble
12/9/2020 11:18 AM EST
Rumors are swirling that Charlie Cox's Daredevil will be part of the upcoming Spider-Man 3 film. It's already been announced that Benedict Cumberbatch will appear as Doctor Strange, Alfred Molina as Doctor Octopus, and Jamie Foxx as Electro. If this new addition is true, it will prove to be an exciting addition, as the "Daredevil" series on Netflix was ended. On top of all these actors joining the...
More>>
Alfred Molina to Reprise Role as Doctor Octopus in Next Spider-M...
12/8/2020 2:48 PM EST
It's been announced that Alfred Molina will be reprising his role as Doctor Octopus in the upcoming Spider-Man film. The film will be the third installment of the Tom Holland led films.Molina won't be the only familiar face to return - Jamie Foxx will reprise his role as Electro, which he played in "The Amazing Spider-Man 2." Benedict Cumberbatch will also make an appearance in the film as Doctor ...
More>>
Doctor Strange to Make Appearance in Next Spider-Man Film
10/8/2020 4:01 PM EST
Looks like Doctor Strange will be making an appearance in the next installment of "Spider-Man". It's being reported that Benedict Cumberbatch is in talks to reprise his role for the film.Tom Holland, along with Zendaya, Marisa Tomei, Tony Revolori and Jacob Batalon will, most likely, all return to reprise their roles in the film.It's also being said that Cumberbatch will film his part in "Spider-M...
More>>
Jon Watts In Talks to Direct Next Spider-Man Film
9/27/2019 4:22 PM EST
Jon Watts is in talks to direct the upcoming third film in the "Spider-Man Homecoming" series. The news comes after the announcement about Marvel and Sony remaining partners on the project.This is all good news, but not too surprising. It appears that the deal was possibly held up due to the issues between Sony and Marvel.Watts directed the two previous films, which were box office hits. "Spider-M...
More>>
Spider-Man to Continue in the Marvel Universe
9/27/2019 2:59 PM EST
The Spider-Man fans of the world can now breath a collective sigh of relief. In case you haven't heard by now, Sony and Marvel have decided to continue their partnership with the Spider-Man franchise. The announcement was made today that Marvel Studios' Kevin Feige will be producing the upcoming third film in the "Spider-Man: Homecoming" series.The news comes after a "break-up" of sorts between th...
More>>
Sony Responds to Kevin Feige Spider-Man Drama
8/21/2019 11:34 AM EST
After a reported standoff between Sony and Disney about their Spider-Man partnership, and the departure of Kevin Feige as the films' producer, Sony has released a statement via Twitter regarding the matter. The statement is as follows:"Much of today's news about Spider-Man has mischaracterized recent discussions about Kevin Feige's involvement in the franchise. We are disappointed, but respect Dis...
More>>
Tom Holland Surprises Guests as Disneyland Park
5/9/2019 5:26 PM EST
When you go to a Disney park, you expect a certain amount of magic in your trip. Well, guests of the Disneyland Resort got just that when posing for pictures with Spider-Man. The seemingly normal fan experience turned into something quite different!As fans posed for their picture, Spider-Man: Far From Home stars Zendaya, Jake Gyllenhaal, and Jacob Batalon, unknowingly crept up behind them to pose ...
More>>
Marvel Legend Stan Lee Dies at 95
11/12/2018 2:44 PM EST
Marvel's comic book legend Stan Lee has died. He was 95.Lee was responsible for co-creating numerous Marvel characters including Spider-Man, The Hulk, X-Men Iron Man, Thor, Daredevil, Captain America, Avengers and the Fantastic Four. Even after leaving Marvel, he retained a title of chairman emeritus for the rest of his life, receiving producing credits and making cameo appearances in various Marv...
More>>
Zendaya Lands Role of Mary Jane Watson in Spider-Man:Homecoming
8/19/2016 10:17 AM EST
A few months ago, it was announced that Disney star Zendaya would be playing a lead role in the up coming Spider-Man: Homecoming, and now it has been reported by many sources that she will, in fact, be playing the role of Mary Jane Watson.This current Spider-Man reboot will star Tom Holland as Peter Parker, and the film will be focusing on his high school years.Holland made his debut as Spidey in ...
More>>
Marisa Tomei Top Pick for Aunt May in Spider-Man
7/8/2015 2:44 PM EST
Marvel and Sony have set their eyes on Marisa Tomei to portray the lovable Aunt May for the upcoming Spider-Man franchise reboot.  While there isn't any deal-making news to speak of, according to reports, they have made Tomei an offer just last week.Tomei would join Tom Holland who was recently cast to play Peter Parker.Jon Watts has been chosen to direct, but a screenwriter has yet to be chosen t...
More>>
The Amazing Spider-Man Theatrical Review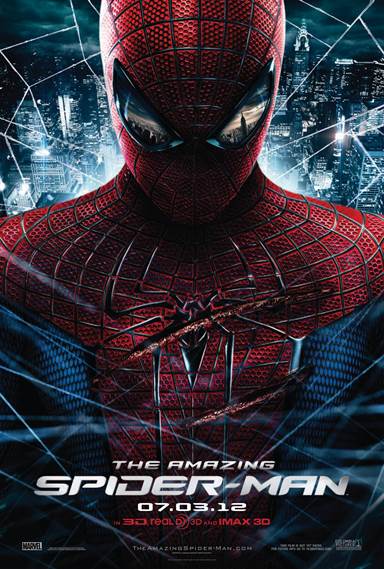 The production of The Amazing Spider-Man makes it a standout in visual acuity but misses its mark in originality and thrills. That aside, it's still a must-see for hero worshipers, action seekers, and Marvel comic book fans.

To give the best review possible, I took out my DVD of Spider-Man, which was released in 2002, starring Toby Maguire as the web-slinging superhero. Well, to start with, they haven't changed Peter Parker's name holding true to the original comic book. The Peter Parker in each film (both) are being raised by their Aunt May and Uncle Ben in New York City. On a field trip, a spider in a lab bites 2002's Peter. The new Peter gets bitten in a lab also (but it's because he's tracking down a lead from his father's scientific mission rather than a school assignment). When we meet both Peter's they are in High School and are being bullied. Both have an interest in a classmate but have not been able to attract her because she has the bully for her boyfriend.

This, however, ends the obvious similarities so that leads me to the differences. While in the first movie Peter Parker was orphaned, his parents have abandoned the new Peter Parker taking the story in a moderately different direction. In the 2002 version, Peter's love interest is Mary Jane Watson. In the new version, her name has been changed to Gwen Stacey although both are blonds. Kirsten Dunst was 19 years old when she played Mary Jane in 2002, while Emma Stone at 23 plays Gwen Stacey, however, are supposed to be High School teens. Spider-Man shoots his webs from a device invented by Peter (2012) while Peter 2002 has the mechanism caused by the spider bite.

I could go on and on, but the important thing here involves whether the 2012 version of Spider-Man 'gives' enough to call it different. Will you not come out of the theatre thinking you've been ripped off with a remake? I know I felt disappointed, even if the storyline involves a different kind of evil adversary, it's updated to modern-day and it tends to be closer to the original graphic novel.

I am a big fan of the first Spider-man although I must admit the lizard man in the 2012 model's a bit scarier, CGI enhanced, and way more creative than the Green Goblin. That said, however, what would the original Spider-man be without the evil scientific genius that turns New York City upside down (oh, sorry about that, the lizard man's an evil genius also). As for Peter's love life, give me Kristin Dunst any day. Actually Stone looks too old to be a high school teen and there's really no chemistry between her and Andrew Garfield. The relations between Stone and Garfield look cold and happenstance rather than cool and predestined (yeah! Dunst and Maguire).

Therefore, even with the awesome production in IMAX 3D, The Amazing Spider-man just doesn't cut it for me. If you want to relive the making of a superhero, then grab the Blu-ray of Spider-Man, find the best digital TV you can, invite some friends over and party down.

The Amazing Spider-man has been rated PG-13 for sequences of action and violence. If you have never seen the 2002 version of the film then this one should blow you away, especially if you see it in IMAX 3D.

FINAL ANALYSIS: Only very good for the die-hard 'Spidey' fan. (C-)
-- John Delia
For more reviews please visit our film/television review section.
SPONSORED LINKS