Spider-man 3 (2007)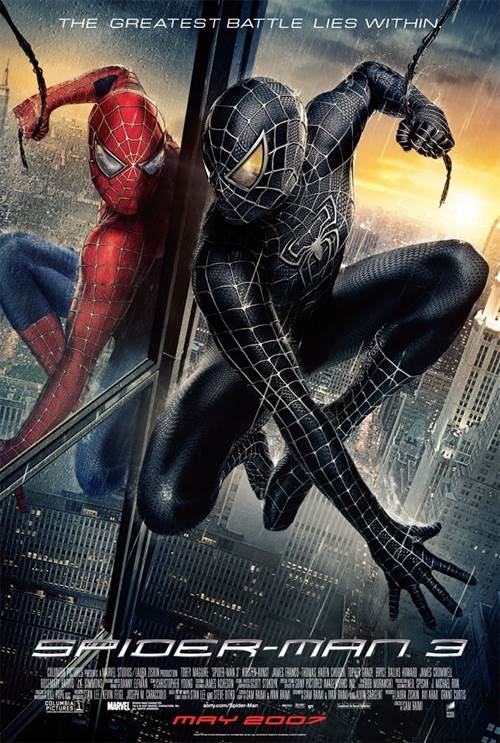 | | |
| --- | --- |
| Director: | |
| Writers: | |
| Cast: | |
| Released: | Friday, May 4, 2007 |
| Length: | 140 minutes |
| Studio: | Columbia Pictures |
| Genre: | Sci-Fi/Fantasy, Action/Adventure |
| Rating: | Some material may be inappropriate for children under 13. |
Spider-man 3 Synopsis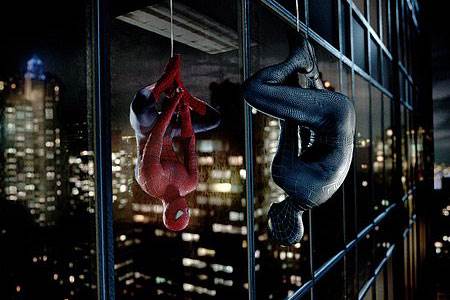 A strange black entity from another world bonds with Peter Parker and causes inner turmoil as he contends with new villains, temptations, and revenge. Director Sam Raimi and stars Tobey Maguire, Kirsten Dunst and James Franco are joined in the third installment of Spider-Man by Topher Grace as Venom, and Thomas Haden Church as the Sandman.

Purchase DVD/Blu-ray/4K UHD physical copy of Spider-man 3 today at Amazon.com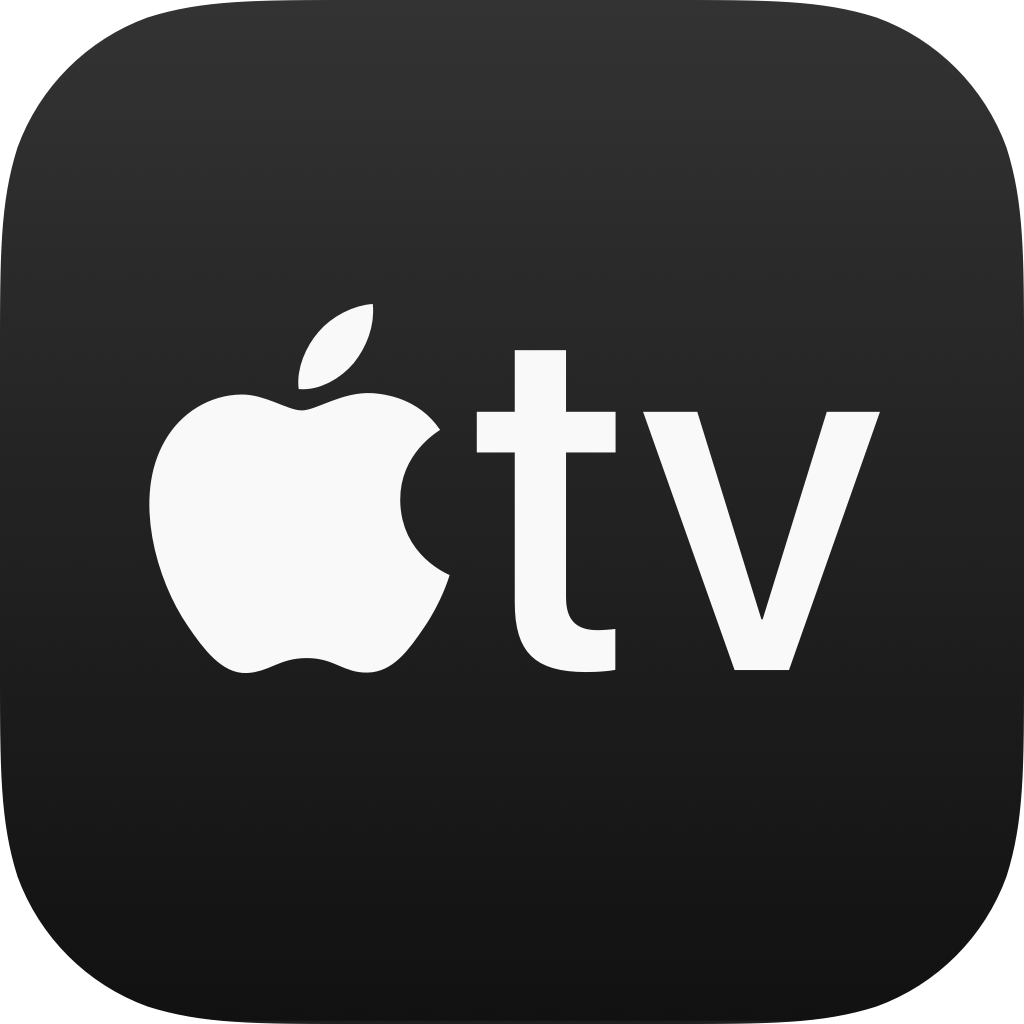 Stream Spider-man 3 in Digital HD/4K from the AppleTV store.
Listen to the Spider-man 3 soundtrack on Apple Music.
Spider-man 3 images are © Columbia Pictures. All Rights Reserved.
Tom Holland Taking Break from Social Media to Focus on Mental He...
8/15/2022 11:40 AM EST
"Spider-Man" star Tom Holland has announced that he will be taking a break from social media. The actor says that he needs to focus on his mental health.The actor posted a 3-minute video talking about his issues with social media, saying, "I have taken a break from social media for my mental health because I find Instagram and Twitter to be overstimulating, to be overwhelming." He added, "I get ca...
More>>
Russell Crowe Joins Cast of Kraven the Hunter
2/9/2022 2:00 PM EST
Russell Crowe has joined the cast of Sony Pictures' Marvel film "Kraven the Hunter". The actor will star alongside Aaron Taylor-Johnson.The film will be directed by J.C. Chandor from a script by Art Marcum, Matt Holloway, and Richard Wenk. Avi Arad and Matt Tolmach will produce.Aaron Taylor-Johnson will play Kraven, a Marvel anti-hero introduced to readers in 1964. No word yet on what role Crowe w...
More>>
Tom Holland to Continue as Spider-Man for Marvel
11/29/2021 12:56 PM EST
Spider-Man producer Amy Pascal has assured fans that Tom Holland will remain as Marvel's Spider-Man. "This is not the last movie that we are going to make with Marvel - [this is not] the last Spider-Man movie," said Pascal. "We are getting ready to make the next Spider-Man movie with Tom Holland and Marvel, it just isn't part of… we're thinking of this as three films, and now we're going to go ont...
More>>
Daredevil May be Joining Spider-Man 3 Ensemble
12/9/2020 11:18 AM EST
Rumors are swirling that Charlie Cox's Daredevil will be part of the upcoming Spider-Man 3 film. It's already been announced that Benedict Cumberbatch will appear as Doctor Strange, Alfred Molina as Doctor Octopus, and Jamie Foxx as Electro. If this new addition is true, it will prove to be an exciting addition, as the "Daredevil" series on Netflix was ended. On top of all these actors joining the...
More>>
Alfred Molina to Reprise Role as Doctor Octopus in Next Spider-M...
12/8/2020 2:48 PM EST
It's been announced that Alfred Molina will be reprising his role as Doctor Octopus in the upcoming Spider-Man film. The film will be the third installment of the Tom Holland led films.Molina won't be the only familiar face to return - Jamie Foxx will reprise his role as Electro, which he played in "The Amazing Spider-Man 2." Benedict Cumberbatch will also make an appearance in the film as Doctor ...
More>>
Doctor Strange to Make Appearance in Next Spider-Man Film
10/8/2020 4:01 PM EST
Looks like Doctor Strange will be making an appearance in the next installment of "Spider-Man". It's being reported that Benedict Cumberbatch is in talks to reprise his role for the film.Tom Holland, along with Zendaya, Marisa Tomei, Tony Revolori and Jacob Batalon will, most likely, all return to reprise their roles in the film.It's also being said that Cumberbatch will film his part in "Spider-M...
More>>
Jon Watts In Talks to Direct Next Spider-Man Film
9/27/2019 4:22 PM EST
Jon Watts is in talks to direct the upcoming third film in the "Spider-Man Homecoming" series. The news comes after the announcement about Marvel and Sony remaining partners on the project.This is all good news, but not too surprising. It appears that the deal was possibly held up due to the issues between Sony and Marvel.Watts directed the two previous films, which were box office hits. "Spider-M...
More>>
Spider-Man to Continue in the Marvel Universe
9/27/2019 2:59 PM EST
The Spider-Man fans of the world can now breath a collective sigh of relief. In case you haven't heard by now, Sony and Marvel have decided to continue their partnership with the Spider-Man franchise. The announcement was made today that Marvel Studios' Kevin Feige will be producing the upcoming third film in the "Spider-Man: Homecoming" series.The news comes after a "break-up" of sorts between th...
More>>
Sony Responds to Kevin Feige Spider-Man Drama
8/21/2019 11:34 AM EST
After a reported standoff between Sony and Disney about their Spider-Man partnership, and the departure of Kevin Feige as the films' producer, Sony has released a statement via Twitter regarding the matter. The statement is as follows:"Much of today's news about Spider-Man has mischaracterized recent discussions about Kevin Feige's involvement in the franchise. We are disappointed, but respect Dis...
More>>
Tom Holland Surprises Guests as Disneyland Park
5/9/2019 5:26 PM EST
When you go to a Disney park, you expect a certain amount of magic in your trip. Well, guests of the Disneyland Resort got just that when posing for pictures with Spider-Man. The seemingly normal fan experience turned into something quite different!As fans posed for their picture, Spider-Man: Far From Home stars Zendaya, Jake Gyllenhaal, and Jacob Batalon, unknowingly crept up behind them to pose ...
More>>
Marvel Legend Stan Lee Dies at 95
11/12/2018 2:44 PM EST
Marvel's comic book legend Stan Lee has died. He was 95.Lee was responsible for co-creating numerous Marvel characters including Spider-Man, The Hulk, X-Men Iron Man, Thor, Daredevil, Captain America, Avengers and the Fantastic Four. Even after leaving Marvel, he retained a title of chairman emeritus for the rest of his life, receiving producing credits and making cameo appearances in various Marv...
More>>
Zendaya Lands Role of Mary Jane Watson in Spider-Man:Homecoming
8/19/2016 10:17 AM EST
A few months ago, it was announced that Disney star Zendaya would be playing a lead role in the up coming Spider-Man: Homecoming, and now it has been reported by many sources that she will, in fact, be playing the role of Mary Jane Watson.This current Spider-Man reboot will star Tom Holland as Peter Parker, and the film will be focusing on his high school years.Holland made his debut as Spidey in ...
More>>
Spider-man 3 Theatrical Review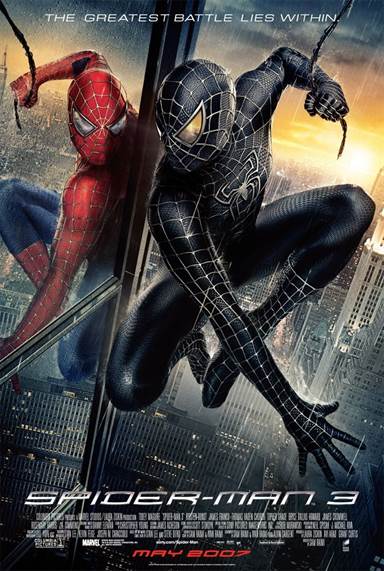 A big budget, blockbuster Spiderman film should be executed as flawlessly as a spider winds her web. Each piece carefully planned, executed perfectly, and ultimatly neccesary to the beauty and efficiency of the completed structure. Unfortunately, in Spiderman 3, director Sam Raimi fails to establish any sort of beauty, lasting appeal, or, one might say, stickiness to the series.
Superheroes and superhero movies are only as good as the villains with which they must battle. Near the beginning of the film we are introduced to Flint Marko (played by a bored looking Thomas Haden Church) who will become the Sandman. His character development consists of his love for his daughter, and well that is about it. Through contrasting shadows on his face, Raimi uses a cliched symbolism technique of showing that while there is a dark side to Sandman, really he is just a good guy.
Sandman's origin story consists of him running from the cops and falling into a some kind of experiment involving, you guessed it, sand. Somehow the "scientists" don't realize a human has entered their experiment and turn it on. Then the sand somehow forges with Marko, and he is now made of, yup, sand. Somehow he can wield this sand to become a huge, as tall as a building, sand monster capable of smashing anything in site, or he can look just like his former self.
Conveniently, Spiderman 1 is rewritten to have Marko responsible for Uncle Ben Parkers death giving Peter, and the audience a desperately tacked on reason to even care about his fate. The effects when he transforms into the giant Sandman are poor and Thomas Haden Church's stone faced portrayal make in look like he'd rather be in some independent film sipping wine.
To try and defeat Spiderman, Sandman teams up with Venom who doesn't even make a full appearance until about 30 minutes left in the film. His origin is even harder to explain. Early on Peter and Mary Jane are too busy being gaga over each other to notice some kind of black symbiotic substance fall at terminal velocity out of the sky and jump on to Peters scooter. For some unexplained reason or origin this substance chooses Spidermans suit to bond with, thus turning the entire suit black and giving Peter almost euphoric sensations and power that he cannot control. The suit turns Peter into an over-confident, over-bearing and complete asshole. The power corrupts him so much that he eventually decides to rip the symbiont off which can only be done with the toll of a bell, or something. His arch nemesis photographer at the Daily Bugle, Edward Brock (portrayed by "goddamn it, why didn't they choose ME to be Spiderman!" Topher Grace) is at the scene and becomes the new host to the symbiote, Venom.
Venom would have been a great "2nd villian" or heck leading Villian, but he is not even introduced until he is set to star in the final 4 way battle at the very end of the movie. 4 way, you ask? Yes, in another tack on to which they must have thought "well we had this really great Twist ending to Spiderman 2, we have to incorporate in SOMEHOW!" James Franco returns as Harry Osborn, who has transformed himself into the new, snowboarder inspired Goblin. His initial spat with Peter is way too long and the action is so much like the previous two films that it is almost boring to watch.
The story is mainly about redemption and forgiveness, with everyone forgiving everyone and redeeming themselves in the end. The editing seems very disjointed and there is no flow to the action at all. Not enough is explained and while it is understood to be a fantasy reality, it seems the viewer has to suspend reality too much to accept this could happen in the real world. (if its going to be this surreal, just do it all in CGI) At the end of the day it seems they had a 3 hour movie that they edited down to be 2.5 hours, when all they needed was a 2 hour movie, edited down to 1.5 hours just to wrap things in the series up. See it if you liked the last two, there is still some enjoyment to be had. But much like a spider on my shoulder, I have to flick this one down.
-- Eric English
For more reviews please visit our film/television review section.
SPONSORED LINKS