Alien: Covenant (2017)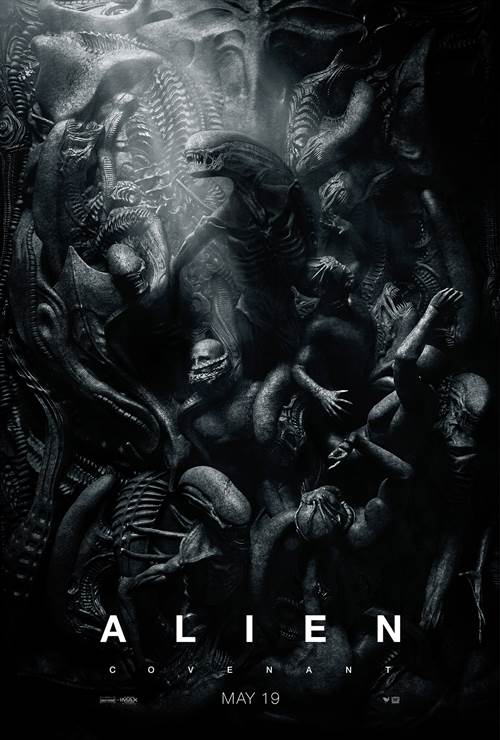 Share this:
| | |
| --- | --- |
| Director: | |
| Writers: | |
| Cast: | |
| Released: | Friday, May 19, 2017 |
| Length: | 120 minutes |
| Studio: | 20th Century Fox |
| Genre: | Sci-Fi/Fantasy, Horror |
| Rating: | Under 17 requires accompanying parent or adult guardian. |
Synopsis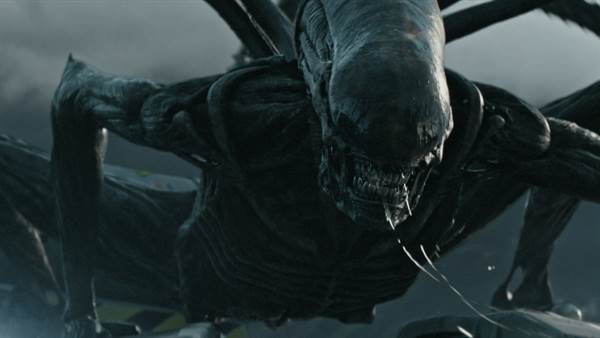 Ridley Scott returns to the universe he created in ALIEN with ALIEN: COVENANT, the second chapter in a prequel trilogy that began with PROMETHEUS — and connects directly to Scott's 1979 seminal work of science fiction. Bound for a remote planet on the far side of the galaxy, the crew of the colony ship Covenant discovers what they think is an uncharted paradise, but is actually a dark, dangerous world — whose sole inhabitant is the "synthetic" David (Michael Fassbender), survivor of the doomed Prometheus expedition.

Purchase DVD/Blu-ray/4K UHD physical copy of Alien: Covenant today at Amazon.com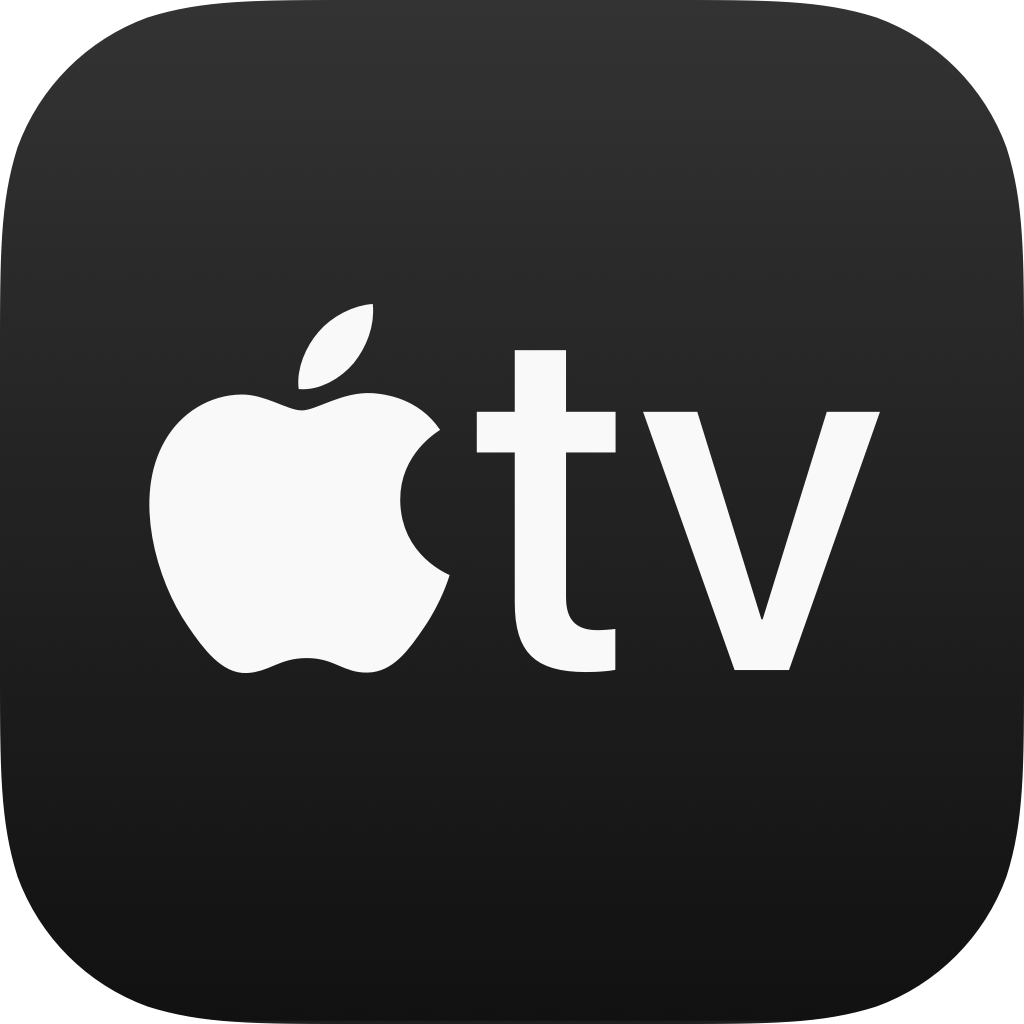 Download Alien: Covenant in Digital HD/4K from the iTunes store.
Listen to the Alien: Covenant soundtrack on Apple Music.
Alien: Covenant images are © 20th Century Fox. All Rights Reserved.
FX Developing Alien TV Series
12/11/2020 4:33 PM EST
FX is developing a new series based on the iconic Alien franchise. The series will be the first story from the franchise to take place on Earth. The announcement was made during the Disney Investor Day event.Fargo and Legion creator Noah Hawley is the creator and executive producer of the new series, which will be a blend of horror and action genres. It's also being said that franchise director Ri...
More>>
James Cameron Hints at Alien 5 Project Coming to Fruition
2/11/2019 10:34 AM EST
James Cameron has been out promoting "Alita: Battle Angel" (he produced the film) and has been vocal about new projects he's developing. Cameron is said to be working on a new idea for the Alien franchise given the fact that Disney will be taking over 20th Century Fox and the rights to the franchise. Also, Ridley Scott seems to have given up on continuing any further with any "Alien" projects afte...
More>>
Ridley Scott Cutting Back on the Number of Alien Films
5/10/2017 4:29 PM EST
Ridley Scott's Alien: Convent is set to be released May 19, and the director is getting the word out about possible revisions to his franchise plans.Scott had originally announced that he planned on making four more Alien films but, now, he seems to have had a change of heart when recently asked about it in an interview."I don't know. [I'll make] maybe two more [films], or maybe one more, I don't ...
More>>
Alien Day Returns Worldwide on April 26
4/3/2017 3:06 PM EST
On April 26, Alien Day will return with a slew of activities to celebrate the franchise. The date is a nod to the planet LV-426. The celebration will also allow fans to commemorate the release of Ridley Scott's latest film in the franchise, Alien: Covenant, on May 10.Cast members will be on hand for the festivities that will take place around the globe and will include the following:  ALIEN DAY li...
More>>
Major Spoilers Revealed for Alien: Covenant
3/13/2017 2:13 PM EST
Ridley Scoot attended SXSW this past weekend and showed 15 minutes of footage from his upcoming "Alien: Covenant" film. The footage shows some plot points, including a huge one that will effect the entire franchise.A description of the scenes was described by "The Verge", and details the beginnings of the final xenomorph creature we see in the franchise. That description is below. WARNING!!! SPOIL...
More>>
Ridley Scott Says 6 More Alien Films Could Be on the Horizon
3/8/2017 11:36 AM EST
Ridley Scott's Alien: Covenant will be in theaters on May 19, and the director says that he plans to keep busy with the franchise for a long time to come.  "If you really want a franchise, I can keep cranking it for another six. I'm not going to close it down again. No way", said Scott. The 79 year old says that he is already working on the next chapter for the Alien franchise, which he brought ba...
More>>
Sigourney Weaver Discusses Upcoming Alien 5 Film
7/7/2016 3:08 PM EST
While 30th anniversary celebration are going on for James Cameron's Aliens, many are wondering about the delayed Alien 5 film, which is said to be a direct sequel to Aliens.Sigourney Weaver recently spoke abut the project, saying it's still an active project. She also gave a few more details, saying, "It's just as if, you know, the path forks and one direction goes off to three and four and anothe...
More>>
Could Noomi Rapace Be Joining Alien: Covenant Cast Afterall?
6/21/2016 3:46 PM EST
Contrary to what reports were about Noomi Rapace not wanting to join the cast of Alien: Covenant, the actress is rumored to be returning to the franchise.Supposedly, Rapace is on set in Australia and it's rumored that she has filmed two weeks worth of scenes already.  The film will be bringing back Michael Fassbender's robot character and will also include Katherine Waterston, Billy Crudup, Danny ...
More>>
Alien Day to be Celebrated Nationwide on April 26
3/29/2016 4:23 PM EST
On April 26, Twentieth Century Fox Consumer Products announced today a global celebration of the Alien franchise culminating with a special 24 hour, fan-focused social media event. The event, Alien Day (#AlienDay426), will include nationwide screenings, never-before-seen consumer product activations and the kickoff of the Alien: Ultimate Trivia Challenge, allowing fans to test their ALIEN knowledg...
More>>
Ridley Scott to Keep Tight Rein on Prometheus Franshise
11/13/2015 1:47 PM EST
Ridley Scott recently commented about the Prometheus franchise, saying that he plans on keeping strict control over its direction.  In an interview, the actor stated, "I'm trying to keep this for myself. I let the other one [Alien] get away from me - I shouldn't have."Scott directed the original Alien film, but then the franchise was passed along to other directors, such as James Cameron and David...
More>>
Prometheus 2 Brings Us One Step Closer to Alien Tie-In
9/24/2015 4:11 PM EST
Ridley Scott's Prometheus 2 will be the next film that the director is working on, and he says that this film will bring us a bit closer to the connection with the Alien franchise, but it's not something he is rushing into.  While at the TIFF film festival, Scott said, "Prometheus has its own story to tell before it eventually ties into the movie that started it all…it won't be in the next one. It...
More>>
Ridley Scott Confirms Prometheus 2 as Next Film
8/28/2015 3:14 PM EST
During a recent interview, Ridley Scott has confirmed that Prometheus 2 is, in fact, the next film he has lined up.  While speaking about his film, The Martian, alongside Matt Damon, Damon commented, "Ridley was done with the movie about two weeks after we shot!"  Ridley added, "I was already on to my next movie! I was starting to look for locations for my next movie, which is Prometheus 2."Ridley...
More>>
Alien: Covenant 4K Ultra HD Review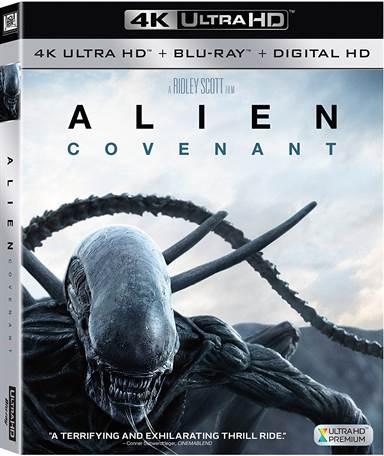 "In Space, no one can hear you scream". That tagline became famous in 1979 when the film Alien ushered in a new genre of "space horror" that is still alive today. Its father, Ridley Scott, is back again to where he started it all with Alien: Covenant.

Alien: Covenant takes place about ten years after the events of its predecessor, Prometheus. The Weyland corporation is looking to start their "building better worlds" initiative and start to colonization other worlds. A ship of married colonists and human embryos have embarked aboard the ship named Covenant to start a new life. However, while in Cryosleep, a solar flare causes an emergency on the ship which throws the crew into disarray and tragedy. Weighing their options about their journey, the crew picks up an unknown radio transmission that brings them to an unknown planet, that on the surface looks like it would be perfect to colonize…until they uncover the deep dark secrets hiding on the planet.

As with Prometheus and the original Alien film, Alien Covenant's true story is not the Alien's themselves but the actors in the film and their interactions with each other, their environment, and of course those pesky Xenomorphs. Scott has truly assembled an amazing cast and it definitely affected the quality of the scenes. Their interactions on the ship as well as in moments of crisis show that the cast really bonded and truly embraced their characters during production.

Lead actress Katherine Waterston (Fantastic Beast and Where to Find Them) is truly the Sigourney Weaver of this generation. She has the ability to dive into any role she is given and fully embody it. Scott purposely tried to make her the new Ripley character and it shows. Her portrayal harkens back to the amazing performance given by Weaver in 1986 that garnered her an Academy Award nomination. Hopefully, the Academy will do the same this year for Waterson. Michael Fassbender (X: Men - Apocalypse) continues to provide why he is one of Hollywood's leading actors today giving an amazing performance as both David and Walter. He is truly chilling as an android - one of the best ever put on film in my opinion. The rest of the cast including Billy Crudup (Watchmen), Danny McBride (Pineapple Express), Carmen Ejogo (Fantastic Beasts and Where to Find Them), hold their own and give some of their best performances to date.

With the original Alien Ridley Scott helped to pioneer a new horror/sci fi genre. One that, to this day, still has footprints of his original 1979 film. He has gone onto become one of the greatest directors of our generation. When it was announced in 2011 that Scott was returning to the franchise he created there were tears of joy from most fans of the series. However, many fans, as well as critics, criticized Scott for deviated too much from the "Alien" formula with Prometheus. It was then decided by the studio that Alien: Covenant would get back on track and return to the type of film everyone was expecting the first time around.

The Aliens are vicious and have returned to their familiar shape that the world has come to love. The scenes are dimly lit and have a claustrophobic feel, and one knows that most people will not survive to tell the tale, which harkens back to the experiences audiences remember back in 1979. While it was nice revisiting the original Alien I can't help but wonder what would have been if Scott was allowed free reign and made the true Prometheus squeal he always envisioned before the cries came for a more "true" alien film.

The 4K UHD Alien: Covenant disc is presented in 2.40:1 aspect ratio with a 2160 transfer. While the film was actually shot in a high resolution, it was finished only at a 2K thus making some of the picture's resolution to be digitally upsampled versus being in native resolution. However, saying that, the 4k UHD transfer is still the recommended version of this film as the addition of the HDR color palette adds a new level of detail not seen in the Blu-ray or even the theatrical version of the film giving a new overall tone of "other worldliness" to the transfer.

Aside from the video, audio plays a large part in an Alien film, and Alien: Covenant goes all out in this area. The disc's Dolby Atmos soundtrack truly shines in this area. The dialog is relegated to the center channel while leaving the rest of the audio to the other channels. Even creaks of the ship, or sound on the planet, can be heard clearly and distinctly through the speakers. The film uses the full audio dynamic spectrum combined with every speaker to produced one of the best wide-field audio compositions heard in a long time.

As the case with most 4k UHD edition, Alien: Covenant's special features are presented on the Blu-ray disc. The extra's are a mixture of marketing material released before the theatrical film was seen in theaters, deleted scenes, an in-depth look at David's laboratory and creations, audio commentary, theatrical trailers, a production gallery, and an hour-long look into the making of Alien: Covenant with Ridley Scott.

Alien: Covenant is a mixed bag. While on one hand the story further explores the mythology laid down in Prometheus, it is also bogged down with tropes and "fan service" that was only added after critics of its predecessor film complained. The film's true heroes are not the xenomorph aliens, but the characters created by Scott and the actors' performances as the colony just trying to survive the horrific events that have taken over their lives. It has been said that because of the box-office failure of this film there will be only one more prequel film made, which is a real shame because if the studios just let Scott be free he could deliver the prequel series that he truly envisioned and that his fans have been waiting a lifetime for.

Grade: B+
For more reviews please visit our film/television review section.
Introducing Walter, the latest synthetic by Weyland-Yutani. Created to serve. Intelligence powered b...

The official prologue to Alien: Covenant introduces the crew of the mission as they gather for a fin...

The Crossing, an official prologue short to Alien: Covenant, reveals what happened to crew members D...
Ridley Scott returns to the universe he created in ALIEN with ALIEN: COVENANT, the second chapter in...

Ridley Scott returns to the universe he created in ALIEN with ALIEN: COVENANT, the second chapter in...

Join FlickDirect's Austin Putnam as he reviews this week's newest release, Alien: Covenant!...
SPONSORED LINKS