Comedy Films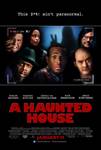 A Haunted House (2013)
In an outrageous send up of the Paranormal Activity movies, The Devil Inside and other "found footage" movies, A HAUNTED HOUSE features young couple Malcolm (Marlon Wayans) and Kisha (Essence...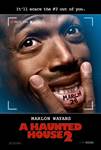 A Haunted House 2 (2014)
Crossing new lines and breaking old barriers, A HAUNTED HOUSE 2 is the sequel to the hilarious box-office hit starring Marlon Wayans as Malcolm who, after exorcising the demons of his ex, is starting fresh...
A League of Their Own (1992)
Tom Hanks, Geena Davis and Madonna star in this major-league comedy from the team that brought you Big. Hanks stars as Jimmy Dugan, a washed-up ballplayer whose big league days are over. Hired to coach...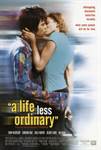 A Life Less Ordinary (1997)
Third outing from U.K. team of Boyle/Hodge/Macdonald, who made "Shallow Grave" and "Trainspotting," has hapless janitor Robert (MacGrgor) lose his job, girlfriend, and home. He reacts...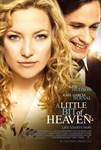 A Little Bit of Heaven (2012)
Marley Corbett (Hudson) is young, beautiful, and wildly funny, but she's afraid of opening herself up to true love and commitment. Though she uses her humor to prevent matters from getting serious,...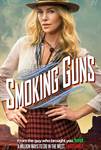 A Million Ways to Die in the West (2014)
A sheep farmer, who lacks courage, loses his beloved female partner as a result of him withdrawing a duel. He soon meets another lady, and discovers his bravery and confidence. The herder soon realises...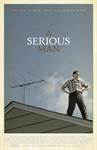 A Serious Man (2009)
Larry Gopnik (Michael Stuhlbarg) is a physics professor at a 1960s university, and his life is coming apart at the seams. His wife (Sari Lennick) is leaving him, his jobless brother (Richard Kind) has...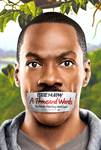 A Thousand Words (2012)
Eddie Murphy is Jack McCall, a fast-talking literary agent, who can close any deal, any time, any way. He has set his sights on New Age guru Dr. Sinja (Cliff Curtis) for his own selfish purposes. But Dr....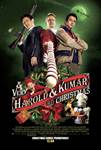 A Very Harold & Kumar Christmas (2011)
Six years after their last adventure, stoner pals Harold (John Cho) and Kumar (Kal Penn) have grown apart and found new friends. As each is busy making holiday preparations, a mysterious package mistakenly...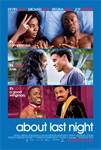 About Last Night (2014)
A modern reimagining of the classic romantic comedy, this contemporary version closely follows new love for two couples as they journey from the bar to the bedroom and are eventually put to the test in...