Kathy Bates

A Little Bit of Heaven (2012)
Marley Corbett (Hudson) is young, beautiful, and wildly funny, but she's afraid of opening herself up to true love and commitment. Though she uses her humor to prevent matters from getting serious, a life-changing visit to her doctor (Bernal) sen...


American Horror Story (2011)
Set in 1964, American Horror Story: Asylum takes us into a Church-run haven for the criminally insane, ruled with an iron fist by Sister Jude (Jessica Lange), a nun with a troubled past. Inside this locked down facility, danger lurks around every cor...


Bad Santa 2 (2016)
BAD SANTA 2 returns Academy Award®-winner BILLY BOB THORNTON to the screen as America's favorite anti-hero, Willie Soke. Fueled by cheap whiskey, greed and hatred, Willie teams up once again with his angry little sidekick, Marcus (TONY COX), to knock...


Bee Movie (2007)
Barry B. Benson is a graduate bee fresh out of college who is disillusioned at his lone career choice: making honey. On a rare trip outside the hive, Barry's life is saved by Vanessa, a florist in New York City. As their relationship blossoms, he...


The Blind Side (2009)
A poor, undereducated 344-pound African-American teenager in Memphis, whose father was murdered and whose mother was a crack addict, is shuffled through the public school system, despite his low grade point average and absenteeism. But his tremendous...


The Boss (2016)
Academy Award®-nominated star Melissa McCarthy (Bridesmaids, The Heat, Tammy) headlines The Boss as a titan of industry who is sent to prison after she's caught for insider trading. When she emerges ready to rebrand herself as America&rsquo...


The Day the Earth Stood Still (2008)
The Day the Earth Stood Still is 20th Century Fox's contemporary reinvention of its 1951 classic. Keanu Reeves portrays Klaatu, an alien whose arrival on our planet triggers a global upheaval. As governments and scientists race to unravel the m...


On The Basis of Sex (2018)
The film tells an inspiring and spirited true story that follows young lawyer Ruth Bader Ginsburg as she teams with her husband Marty to bring a groundbreaking case before the U.S. Court of Appeals and overturn a century of gender discrimination. The...


Richard Jewell (2019)
Directed by Clint Eastwood and based on true events, "Richard Jewell" is a story of what happens when what is reported as fact obscures the truth."There is a bomb in Centennial Park. You have thirty minutes." The world is first introduced...


Tammy (2014)
Tammy (Melissa McCarthy) is having a bad day. She's totaled her clunker car, gotten fired from her thankless job at a greasy burger joint, and instead of finding comfort at home, finds her husband getting comfortable with the neighbor in her ow...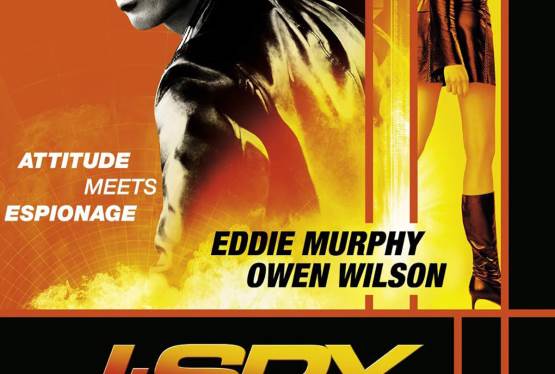 I Spy
WAS: $12.99
NOW: $4.99