Lance Reddick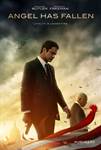 Angel Has Fallen (2019)
When there is an assassination attempt on U.S. President Allan Trumbull (Morgan Freeman), his trusted confidant, Secret Service Agent Mike Banning (Gerard Butler), is wrongfully accused and taken into...
Fringe (2008)
Teleportation. Mind control. Invisibility. Astral projection. Mutation. Reanimation. Phenomena that exist on the Fringe of science unleash their strange powers in this thrilling series, co-created by J.J....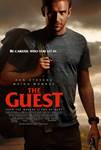 The Guest (2014)
From the creators of You're Next comes The Guest, a pulse-pounding thriller starring Dan Stevens and Maika Monroe. Recently discharged from the Army, David Collins (Stevens) unexpectedly shows up on the...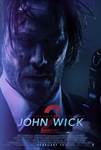 John Wick, Chapter 2 (2017)
In this next chapter following the 2014 hit, legendary hitman John Wick [Keanu Reeves] is forced back out of retirement by a former associate plotting to seize control of a shadowy international assassins'...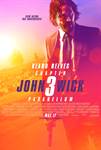 John Wick: Chapter 3 - Parabellum (2019)
In this third installment of the adrenaline-fueled action franchise, super-assassin John Wick (Keanu Reeves) returns with a $14 million price tag on his head and an army of bounty-hunting killers on his...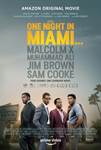 One Night In Miami (2020)
On one incredible night in 1964, four icons of sports, music, and activism gathered to celebrate one of the biggest upsets in boxing history. When underdog Cassius Clay, soon to be called Muhammad Ali,...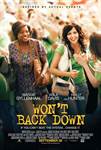 Won't Back Down (2012)
In this powerful story – inspired by true events – of parenthood, friendship, hope and courage, Maggie Gyllenhaal and Viola Davis portray determined mothers who will stop at nothing to...