Entertainment News Archive
Entertainment News Before 4/29/2019

Scream Queens Season 2 Brings Horror Reality To Television
While at Comic Con 2010, FlickDirect got a chance to talk to four of the contestants for Scream Queens, a Lionsgate reality TV show, where ten gorgeous ladies compete over an eight-week period to land a role in the upcoming, next-edition of the Saw horror franchise. The acti...

Hawaii 5-0 Set To Reinvigorate CBS Line-up
Daniel Dae Kim (LOST) and Grace Parker (Battlestar Galactica) are set to star in a revamp of "Hawaii 5-0", a detective drama set to reinvigorate the CBS lineup this fall. FlickDirect had a chance to sit with the directors, producers, and actors to get a feel for th...

Disney Launches Tron For iPhone and iPod at Comic-Con Serving ...
SAN DIEGO, Calif. July 23, 2010 - With "ComiTRON" in full swing at the SanDiego Comic-Con International Convention, Disney Interactive Media Group's newly launched TRON app (www.itunes.com/app/tron) for the iPhone(r) andiPod(r) touch is a must-have for att...

Walt Disney Studios and Guillermo Del Toro Developing Disney's...
SAN DIEGO, Calif. - July 22, 2010 -Guillermo del Toro surprised the 6,500 fans gathered today at Comic-Con with the announcement that he is currently developing a new film for The Walt Disney Studios based on the classic Disney theme park attraction, The Haunted Mansion. &qu...

The "Saw" Franchise Comes to an End
According to USA Today, There will be an announcement made Friday that "Saw 3D" will be the last film of the franchise. The announcement will be made by Lionsgate, producers and star Tobin Bell. Producer Oren Koules said, "It's time to stop. W...

Bruckheimer Tweets New Pic from "On Stranger Tides"
Jerry Bruckheimer recently tweeted a new pic from the upcoming film, "Pirates of the Caribbean: On Stranger Tides", and while the pic isn't as full of details or clues as to what the newest film could be all about, we can't help but get just a little excite...

Dispatches From the Set of Walking Dead - Executive Producer G...
The producer of such genre hits as The Terminator and Aliens describes The Walking Dead's blockbuster potential, its commonalities with Piranha, and what makes zombies only the second-most dangerous characters in the series. Q: What attracte...

Mission Impossible 4 Is A Go
With "Knight & Day" earning less than money than what was expected, Tom Cruise's popularity and box office draw seems to be in question. However, Paramount is still making a fourth installment to the Mission:Impossible franchise. Paramount vice chairman Rob...

Chuck's Zachary Levi Is The Next Superman?
There is some interesting news about the upcoming "Superman" film. The Warner Bros. picture was originally rumored to have Christopher Columbus as the director, which, many fans saw as detrimental to the film. Apparently, some sources from the Warner Bros. lot said...

Disney Brings In The Big Guns To Help With Tron Legacy
=It appears that Disney has pulled out the big guns when they were looking to improve upon their characters in the upcoming "Tron Legacy" film. Brad Bird and Toy Story 3's Michael Arndt were brought in and worked with writers Edward Kitsis and Adam Horowitz to...
SPONSORED LINKS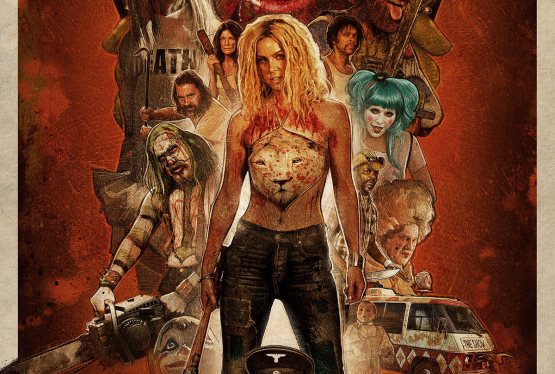 31
WAS: $12.99
NOW: $4.99