Hall Pass (2011)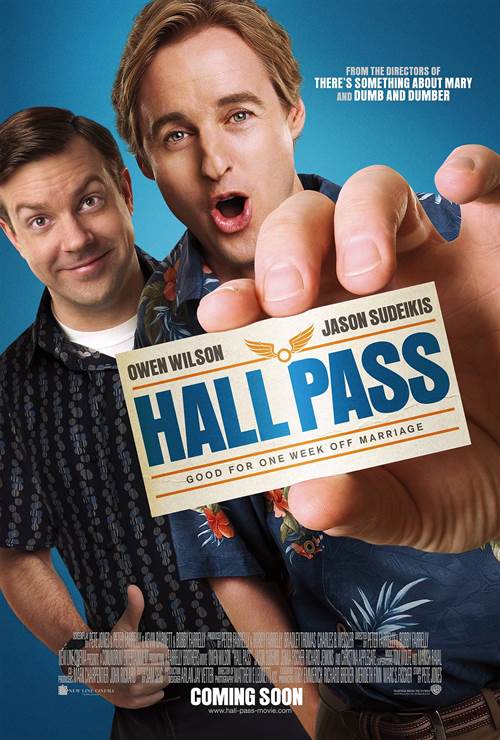 | | |
| --- | --- |
| Director: | |
| Writers: | |
| Cast: | |
| Released: | Friday, February 25, 2011 |
| Length: | 98 minutes |
| Studio: | New Line Cinema |
| Genre: | Comedy |
| Rating: | Under 17 requires accompanying parent or adult guardian. |
Hall Pass Synopsis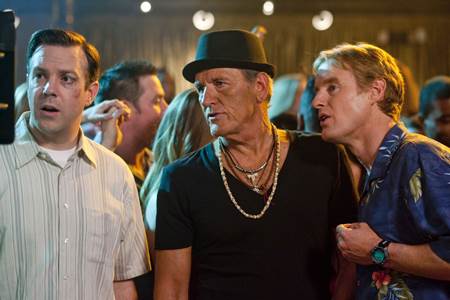 Rick (Owen Wilson) and Fred (Jason Sudeikis) are best friends who have a lot in common, including the fact that they have each been married for many years. But when the two men begin to show signs of restlessness at home, their wives (Jenna Fischer, Christina Applegate) take a bold approach to revitalizing their individual marriages: granting them a hall pass, one week of freedom to do whatever they want...no questions asked. At first, it sounds like a dream come true for Rick and Fred. But it isn't long before they discover that their expectations of the single life-and themselves-are completely, and hilariously, out of sync with reality.

Purchase DVD/Blu-ray/4K UHD physical copy of Hall Pass today at Amazon.com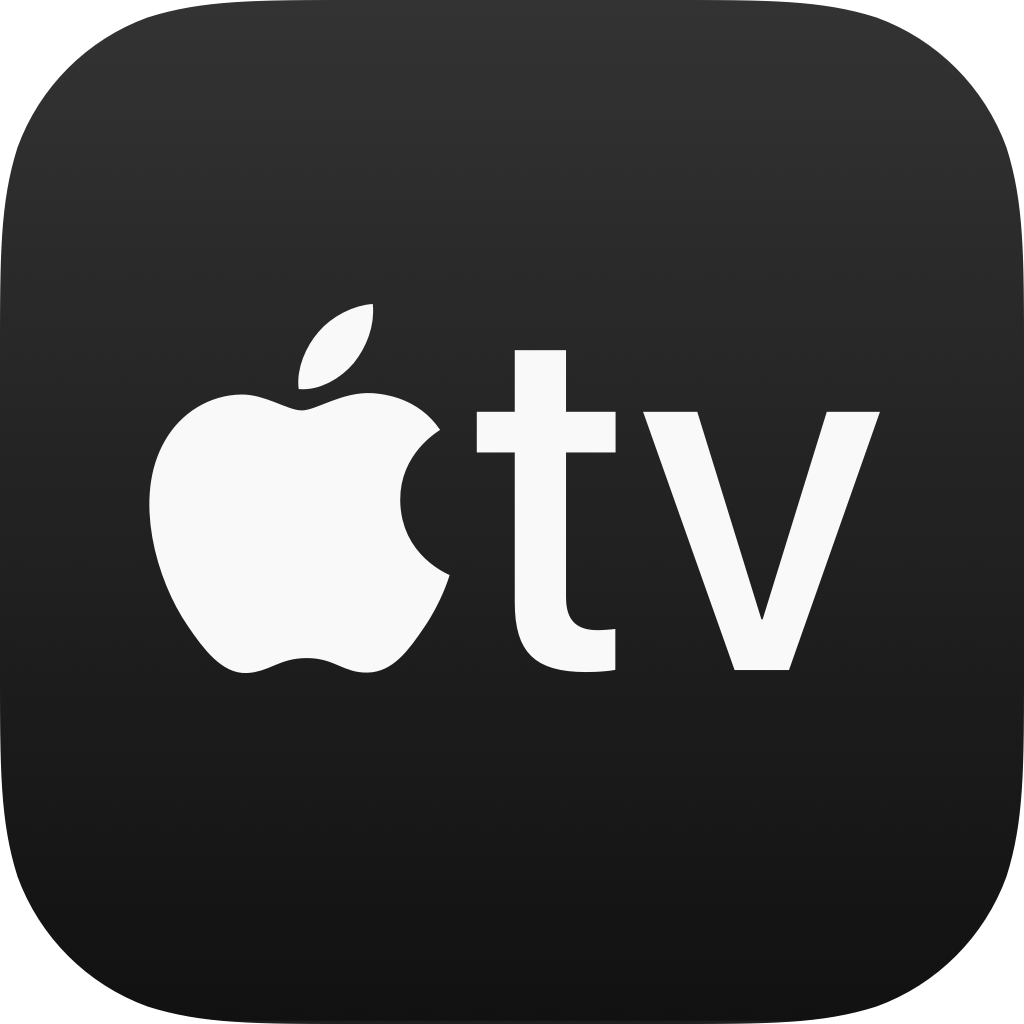 Stream Hall Pass in Digital HD/4K from the AppleTV store.
Hall Pass images are © New Line Cinema. All Rights Reserved.
Hall Pass Blu-ray Review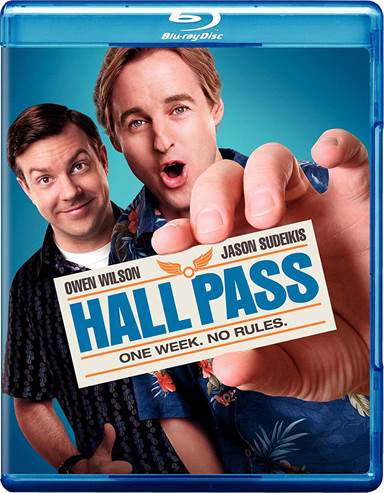 The idea of marriage is always a funny topic to discuss especially through the medium of film. That is the subject behind Hall Pass, the latest film from the directing team of the Farrelly brothers. The movie follows the exploits of Rick and Fred, played by Owen Wilson and Jason Sudeikis, who are two friends that receive "hall passes" from their wives to go out and soil their oats for one week.

The film opens with a glimpse into the lives of Rick and Fred, two best friends whose wives Maggie (Jenna Fischer) and Grace (Christina Applegate) also happen to be best friends. Both Rick and Fred are your typical husbands, settled into their lives of marriage but longing for the days when they had wild sex. Both of them are unhappy with their sex lives and after they are caught on tape bad mouthing some women at a cocktail party their wives decide they have had enough. Both women decide to give them a "hall pass"; a week off from marriage in which they can have sex with whomever they like.

They are skeptical at first but ultimately accept their offer and check into a motel for a week while their wives head up to Cape Cod to visit Maggie's parents. Now that their wives are away they feel it is their time to shine and on their first night out they go out to eat before heading to the bar but wind up becoming too tired from overeating and spend the rest of the night at the motel. Day two finds them on a golf course. In the spirit of freedom they decide to eat some pot brownies and wind up becoming so high they wreak major chaos on the golf course.

As the week wears on its becoming clear they neither man has any clue about how to go about picking up women, and at most they are "all talk". Finally things seem to change as Rick has a flirtatious moment with a waitress at a local coffee shop. She seems interested in him and invites him out for a drink later on. The next day Rick and Fred meet up with their friend Coakley (Richard Jenkins) who, regardless of his age, still knows how to party. They go to a club and while there Rick bumps into the waitress. They find themselves back at Coakley's house later that night but when push comes to shove Rick is unwilling to seal the deal, opting to stay faithful to his wife.

Fred on the other hand finds himself back at the motel that same night with the aunt of Rick's babysitter and they wind up having sex as Rick discovers when he walks in on them. As the events of the week draw to a close Rick and Fred must decide if staying with their wives is what they want or do they wish to return to their single lives.

Given the subject matter you would think that this would be grounds for a hilarious movie, but somehow the movie is never able to find its niche. That is partly because of the casting here, Owen Wilson was never much of a comedian, he was always better when cast next to someone who can be funny. In this film that role is in the hands of Jason Sudeikis and while he has proven himself funny he can only do so much when the material itself lacks comedic power. Now the film arrives on Blu-ray DVD and surprisingly contains only a few extras.
It is a 2-disc set, the first disc containing a digital copy of the film. Disc 2 holds the theatrical version of the film as well as an extended cut. There are only two special features; the first is a deleted scene pertaining to the part of the film where we first meet Coakley and the second is a gag reel.

Finding that perfect stride during a comedy movie is never easy and many times what looks good on a trailer doesn't always flesh out well when seen for the first time on the big screen. The trouble with Hall Pass wasn't that it didn't contain humor but that it didn't make you laugh.
"Make Yourself a 10" - users upload a photo and make themselves look like a '10' by surrounding their image with a group of ugly and odd-looking characters. Users start by uploading a picture of themselves and then add unattractive elements such as acne, wrinkles, etc to create an "ugly" version of their picture. Next, they choose from two available templates of ugly and odd-looking people to position around their image. Just like in the film, two giant hands come into frame and cover up the odd-looking people, then uncover them – the user goes from 'ugly' to a '10'
"Create Your Own Hall Pass" - users can select and customize their own version of a Hall Pass where they can enter their name, date, and what they want it to be used for.
Grade: C
-- Eric English
Read More Hall Pass Reviews
For more reviews please visit our film/television review section.
SPONSORED LINKS