Harry Potter and the Chamber of Secrets (2002)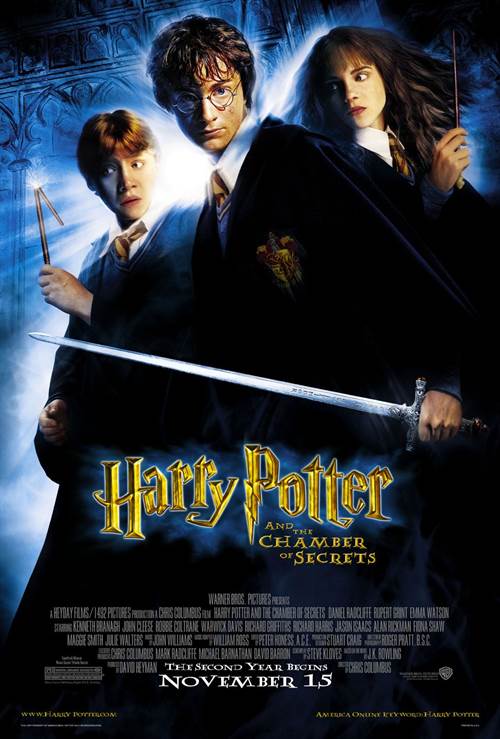 | | |
| --- | --- |
| Director: | |
| Cast: | |
| Released: | Friday, November 15, 2002 |
| Length: | 161 minutes |
| Studio: | Warner Bros. |
| Genre: | Sci-Fi/Fantasy |
| Rating: | Some material may not be suitable for children. |
Harry Potter and the Chamber of Secrets Synopsis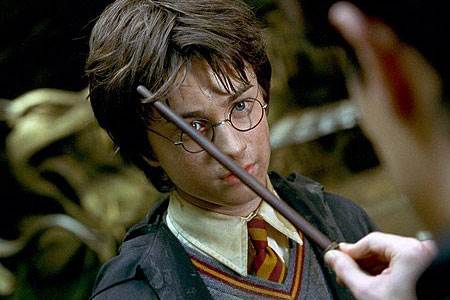 The follow-up to Harry Potter and the Sorcerer's Stone finds young wizard Harry Potter (Daniel Radcliffe) and his friends Ron (Rupert Grint) and Hermione (Emma Watson) facing new challenges during their second year at Hogwarts School of Witchcraft and Wizardry as they try to discover a dark force that is terrorizing the school.

Purchase DVD/Blu-ray/4K UHD physical copy of Harry Potter and the Chamber of Secrets today at Amazon.com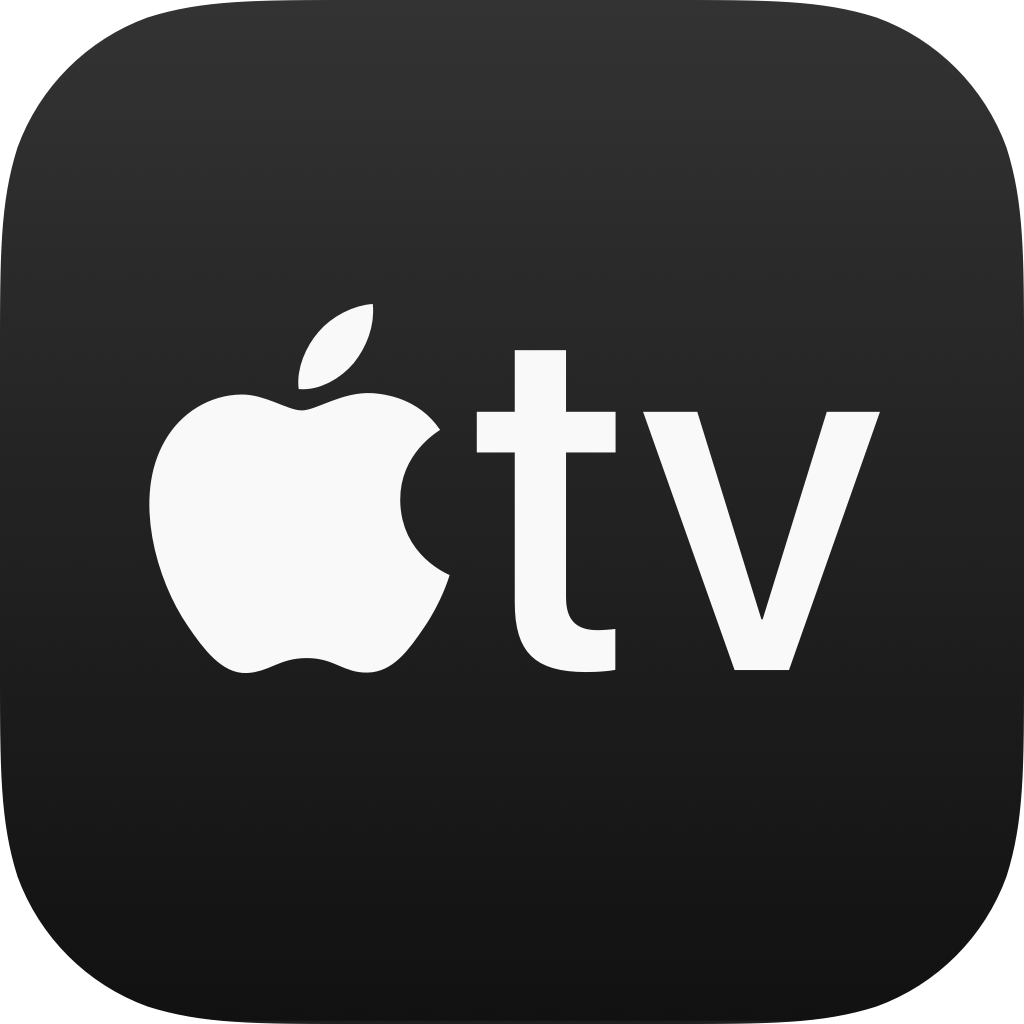 Stream Harry Potter and the Chamber of Secrets in Digital HD/4K from the AppleTV store.
Harry Potter and the Chamber of Secrets images are © Warner Bros.. All Rights Reserved.
Harry Potter Actor Robbie Coltrane Dies at 72
10/14/2022 1:39 PM EST
Robbie Coltrane, the Scottish actor who famously played Hagrid in the "Harry Potter" series, has died. He was 72.Coltrane had been in poor health the past couple of years and died in a hospital near his home in Larbert, Scotland.The actor also starred in other films such as "Mona Lisa", "Ocean's 12", Bond films "GoldenEye" and "The World Is Not Enough". He also won three consecutive BAFTA'a for be...
More>>
Controversial Dialogue Banned In Asia from Fantastic Beasts: The...
4/12/2022 11:15 AM EST
"Fantastic Beasts: The Secrets of Dumbledore" has been edited in China due to references to a gay relationship in the film. A total of 6 seconds was removed from the 142-minute film.The request to edit the film was approved by Warner Bros., and the following lines were removed - "because I was in love with you" and "the summer Gellert and I fell in love".In a statement, Warner Bros. spoke about th...
More>>
Return to Hogwarts Reunion Special Coming to HBO Max
11/16/2021 1:34 PM EST
HBO Max is planning a magical reunion. The streamer will be bringing Daniel Radcliffe, Rupert Grint, Emma Watson, and others together for the first time since the end of the original film franchise.On New Year's Day 2022, the actors, along with filmmaker Chris Columbus and other cast members will sit for a retrospective to commemorate the release of  "Harry Potter and the Sorcerer's Stone" which w...
More>>
Harry Potter Limited Series and Special in the Works to Commemor...
5/19/2021 12:13 PM EST
WarnerMedia has partnered with Wizarding World to commemorate the 20th anniversary of the first film of the Harry Potter franchise by creating two commemorative unscripted specials."To celebrate the dedicated fans old and new who have passionately kept the Wizarding World magic alive in so many forms for decades, these exciting specials will celebrate their Harry Potter fandom in a must-see multip...
More>>
Peacock and Harry Potter's Tom Felton Host Harry Potter Watch Party
3/3/2021 10:07 PM EST
Last night, Tom Felton, aka Draco Malfoy from the Harry Potter film franchise, teamed up with Peacock for a special watch party on Peacock's Tiktok. The party featured Felton watching  "Harry Potter and the Sorcerer's Stone" in its entirety with fans across the United States.During the event, fans asked Felton questions and he answered! Someone asked him what he did for fun on the set and he told ...
More>>
Fantastic Beasts 3 Halts Production After Coronavirus Case
2/4/2021 2:23 PM EST
Production for "Fantastic Beasts 3" has been put on hold after a "team member" has tested positive for coronavirus.Deadline was sent the following statement from Warner Bros.:"A team member from Fantastic Beasts 3 has tested positive for COVID-19. The diagnosis was confirmed as a result of required and ongoing testing that all production employees receive, and the team member is currently in isola...
More>>
Harry Potter Series in the Works at HBO Max
1/25/2021 3:01 PM EST
It's being reported that a "Harry Potter" series is currently in the early stages of development at HBO Max. According to Variety, the story was confirmed via multiple sources; however, Warner Bros. and HBO Max told the publication that "There are no Harry Potter series in development at the studio or on the streaming platform."It's said that writers have been approached about the project, but the...
More>>
Warner Bros. Tom Ascheim in Charge of Harry Potter Properties
1/21/2021 4:13 PM EST
It has been announced that Warner Bros. executive Tom Ascheim will now be in charge of overseeing the "Harry Potter" and "Wizarding World" properties. Ascheim, who is also the president of kids, young adults, and classics at Warners, will now be the chief representative of WarnerMedia when dealing with J.K. Rowling, her agent Neil Blair, and Blair Partnership Chief Creative Officer James McKnight....
More>>
Take a Behind the Scenes Look at the Creation of Hagrid's Magica...
9/4/2019 2:19 PM EST
 Hagrid's Magical Creatures Motorbike Adventure debuted this summer at The Wizarding World of Harry Potter at Universal Orlando and, now, Harry Potter fans and fans of the ride can take a behind-the-scenes look on the creation of the world's first "story coaster" during the NBC primetime broadcast of "Harry Potter and the Deathly Hallows - Part 2" on Saturday, September 7 at 8 p.m. EDT.viewers wil...
More>>
Win a Dream Vacation to The Wizarding World of Harry Potter!
8/29/2019 3:35 PM EST
Universal Orlando Resort has launched an exciting sweepstakes for Harry Potter fans! The social media sweepstakes will reward two lucky participants with an unforgettable trip to The Wizarding World of Harry Potter.To enter the contest, fans must take to one of their social media channels to showcase their passion for the Wizarding World showing what they'd wear on their visit to the incredibly-im...
More>>
New Experience in The Wizarding World of Harry Potter
2/21/2019 3:51 PM EST
Today, Universal Orlando Resort announced the new attraction coming to The Wizarding World of Harry Potter this summer.The new ride will be called Hagrid's Magical Creatures Motorbike Adventure and will open on June 13, 2019. It will be their most highly themed coaster to date.  For the first time ever, guests will fly with Hagrid on a thrilling roller coaster ride that plunges into the path of so...
More>>
Fantastic Beasts 3 Production Pushed Until Fall
1/21/2019 1:06 PM EST
Warner Bros. has decided to push back the production start date for the upcoming third Fantastic Beasts film. The film was supposed to begin production this July but will be put off until the fall.A spinoff of Harry Potter, the Fantastic Beasts franchise has earned over $1.4 billion dollars so far. It is comprised of Fantastic Beasts and Where to Find Them and Fantastic Beasts: The Crimes of Grind...
More>>
Harry Potter and the Chamber of Secrets 4K Review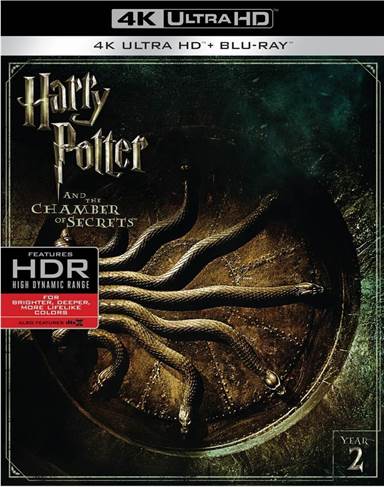 J.K. Rowling came up with a brilliant idea- a boy who is a wizard and gets into a load of scrapes with his friends. The story continues in the second book and therefore, the second movie, courtesy of - or should we say luckily enough- provided by Warner Bros. Studios.
Harry Potter
is a mix of fantasy and adventure and mystery all thrown together while watching our favorite trio grow together.
Harry Potter and The Chamber of Secrets brings the Harry Potter movie a much-anticipated sequel. No one could have known the explosion that this franchise would create for a generation of inquiring minds and adults alike. Harry Potter is simply not a book series - it is not simply a movie franchise - but between author JK Rowling and her collaboration and choosing Warner Bros. Studio to bring the Wizarding World of Harry Potter alive- they created a culture that will ride out the history of time.
In this second installment of the franchise, we see Harry (Daniel Radcliffe; The Woman in Black) spending his summer at home with the Dursleys. After the family keeps his mail from him and locks him away, he is rescued by the Weasleys and eventually they head off to Hogwarts. Harry soon finds himself in trouble yet again and must work with his friends to save the world. This time, besides the introduction of the awesome flying car and Dobby (voiced by Toby Jones; The Hunger Games: Catching Fire) the house elf, we learn that the dark forces have opened something called The Chamber of Secrets (hence the title). This chamber was constructed by Salazar Slytherin and is said to be home to a monster that only a Slytherin heir can control.
When Harry communicates with a snake he is deemed to be the heir but we learn in later movies that he is not and there is a darker reason why he can speak to snakes. Meanwhile, The monster known as a basilisk (a giant serpent), kills its prey with direct eye contact but when several students wind up petrified it is revealed they only indirectly saw the creature's eyes. When Harry enters the chamber he sees an unconscious Ginny (Bonnie Wright; Before Sleep) with Tom Riddle (Christian Coulson; The Hours) who reveals he is really Lord Voldemort. Harry kills the Basilisk and destroys Tom Riddle's Diary that was used to open the chamber originally, once again saving the day.
Several versions of Harry Potter and the Chamber of Secrets have been released in the past - DVD, Blu-ray, and an extended version- but none so much detailed and brilliant as the 4K UHD version. While the bonus features remain the same as the prior Blu-ray release, the picture quality and movie have been upgraded enough to look fabulous in order to ensure a freckle on Hermione's face or a glimmer in Professor Dumbledore's eyes. Blacks are spot on and consistent and the color palette really pops with the addition of UHD. Colors are crisper than in the Blu-ray version. House colors pop just that much more and the continuous green gown of Professor McGonagall pops against the deep black of her witch's hat and Snape's very black hair and robes. The red and yellow of the Phoenix against the deep greys of the dungeon in the final scenes are completely contradictory, demonstrating the dark attitude of Voldemort in contrast with the rebirth of good magic.
The 4K UHD version presents the video in 2160p with an aspect ratio of 2.40:1. The 4K UHD version has clarity and detail that is not quite as sharp in the previous releases. Forest details pop, Hagrid's hut pops, the fight with the Basilisk in the downstairs "dungeon" is clear as day, even though the scene is a darker scene in both lighting and perception. Introducing Dobby in this film and providing the benefits of seeing just how big his eyes and ears are, and how dirty his robe is - that makes a huge difference is how Dobby is perceived as a house elf. There is a higher grade of detail presented in the 4K version - enough differences to make sure one needs to own this latest version of this movie.
Audio is present in DTS: X. The background music - so unique, pivotal, and defining - is clear and sharp. Never overpowering the dialogue, the music has always foreshadowed the emotions exhibited and felt by the characters. It was nice to hear the melodic temperament on a deeper level than previously presented.
The bonus features contained in this release have been ported over from the previous Blu-ray one. These features include:
Creating the World of Harry Potter, Part 2: Characters: In this segment, we learn more about the characters in the series of films with Producer David Heyman providing commentary. We also get to see some outtakes.
The Chamber of Secrets Revealed: This segment includes some behind the scenes footage as well as production information.
Screen Tests: This segment includes some early screen tests for Daniel Radcliffe, Emma Watson, and Rupert Grint.
Deleted Scenes: Deletd scenes that include "Floating Cake," "Borgin & Burkes," "Exiting to Knockturn Alley," "Flying Car Over London," "Harry Finds Kwikspell Letter," "Harry Meets Colin Creevey," "Dark Arts Exam," "Rogue Bludger," "Harry Meets Justin Finch-Fletchley," "Harry Overhears Students," "Harry Sits with Hedwig," "Harry Runs into Hagrid," "Ron and Hermione Question Harry," "Polyjuice Preparation," "Crabbe & Goyle," "Ron Remembers Tom Riddle," "Harry Tells Ron About Hagrid," "Harry and Ron Use Invisibility Cloak," and "Finding Flying Car in Forbidden Forest."
Trailers and TV Spots: A teaser, a theatrical trailer and some television spots for the film.
While one may usually look for the extras to sway their decision to buy the latest home theater release of their favorite film, the purchase of this 4K UHD is justified solely on the fact that the picture and audio quality miles better than prior releases. You will not be disappointed.
Grade: A
Read More Harry Potter and the Chamber of Secrets Reviews
Marco Chacon (B) (Harry Potter and the Chamber of Secrets (Ultimate Edition) Blu-ray Review)
For more reviews please visit our film/television review section.
SPONSORED LINKS