Fantastic Beasts and Where to Find Them (2016)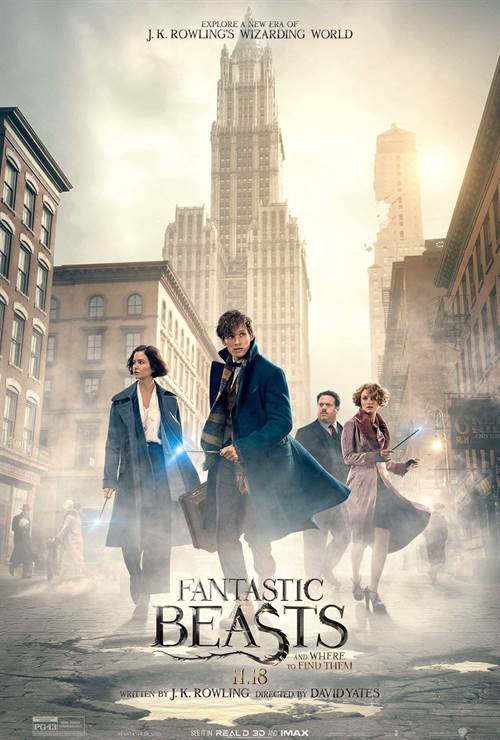 Share this:
| | |
| --- | --- |
| Director: | |
| Writers: | |
| Cast: | |
| Released: | Friday, November 18, 2016 |
| Length: | 133 minutes |
| Studio: | Warner Bros. |
| Genre: | Action/Adventure |
| Rating: | Some material may be inappropriate for children under 13. |
Synopsis
Fantastic Beasts and Where to Find Them takes us to a new era in J.K. Rowling's Wizarding World, decades before Harry Potter and half a world away. Fantastic Beasts and Where to Find Them opens in 1926 as Newt Scamander has just completed a global excursion to find and document an extraordinary array of magical creatures. Arriving in New York for a brief stopover, he might have come and gone without incident…were it not for a No-Maj (American for Muggle) named Jacob, a misplaced magical case, and the escape of some of Newt's fantastic beasts, which could spell trouble for both the wizarding and No-Maj worlds.

Purchase DVD/Blu-ray/4K UHD physical copy of Fantastic Beasts and Where to Find Them today at Amazon.com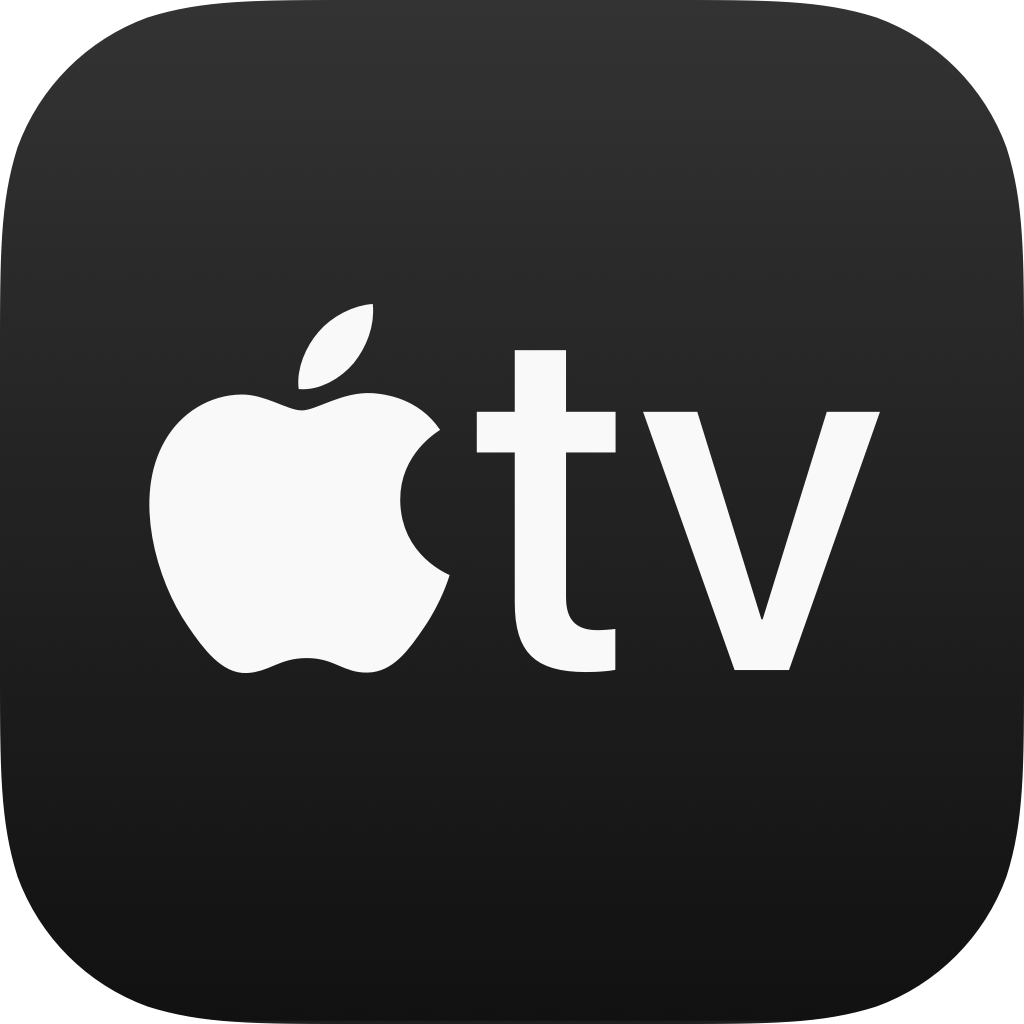 Download Fantastic Beasts and Where to Find Them in Digital HD/4K from the iTunes store.
Listen to the Fantastic Beasts and Where to Find Them soundtrack on Apple Music.
Fantastic Beasts and Where to Find Them images are © Warner Bros.. All Rights Reserved.
Own the Fantastic Beasts and Where to Find Them Virtual Reality ...
1/24/2018 12:25 PM EST
Warner Bros. Home Entertainment is bringing the world of Fantastic Beasts and Where to Find Them into your home! Prepare for a journey into Newt Scamander's case through the new virtual reality experience available for purchase as of January 23 on major VR platforms.The VR experience is based off the 2016 film and will allow users to meet and interact with six magical beasts, complete spells, expl...
More>>
Fantastic Beasts to Encompass a Five-Film Franchise
10/14/2016 10:58 AM EST
While attending a global event for Warner Bros. Fantastic Beasts And Where To Find Them, J.K. Rowling announced that there will be a total of five films in the Harry Potter spin-off franchise.  Originally, Rowling stated the franchise would be a trilogy. The event also featured  he first 10 minutes of the movie and a featurette.The first film stars Eddie Redmayne and will be released on November 1...
More>>
Eddie Redmayne Confirmed for Fantastic Beasts
6/2/2015 9:52 AM EST
A couple of weeks ago, we reported that Eddie Redmayne was the favorite to be cast in the upcoming Harry Potter prequel, Fantastic Beasts And Where To Find Them, and now the news has been confirmed that he will, in fact, be starring in the film. The announcement was made yesterday by Warner Bros.Redmayne will be playing the role of Newt Scamander. Fantastic Beasts will be directed by David Yates, ...
More>>
Eddie Redmayne a Favorite for Fantastic Beasts
5/12/2015 3:58 PM EST
Eddie Redmayne, who won an Oscar for his performance in "The Theory of Everything", has reportedly been offered a role in the upcoming film "Fantastic Beasts".  Redmayne would play Newt Scamander.The film is a spin-off of the hugely popular "Harry Potter" series.  The story takes place in New York, about 70 years before the Harry Potter timeline.  It follows the life and adventures of Newt Scamand...
More>>
Rowling's Fantastic Beasts and Where to Find Them Will Be a Sequel
3/31/2014 3:42 PM EST
J.K. Rowling's "Harry Potter" spin-off films, "Fantastic Beasts and Where to Find Them", will be a trilogy according to the New York Times.The series was announced in Spetemmber, and Warner Bros. CEO Kevin Tsujihara said that he hoped to "build a film franchise" from the project.  The films will be based on Rowlings book by the same, which was a textbook published between the fourth and fifth Harr...
More>>
Fantastic Beasts and Where to Find Them Theatrical Review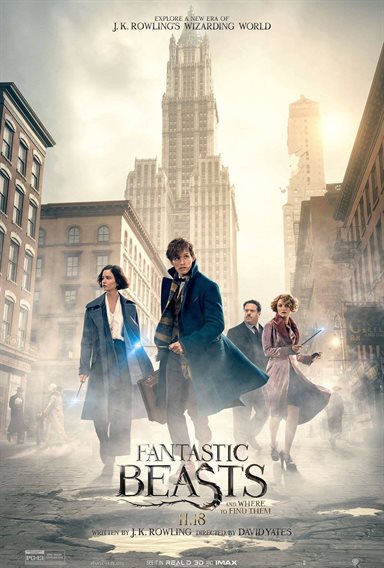 Let's face it J.K. Rowling has a knack for spinning a magical tale. We all know her story. Welfare mom who wrote a novel about a boy wizard that ended up captivating our hearts and spawned not only seven movies but also merchandising galore and its own spot in a major theme park. When the Harry Potter series ended, people were sad to see it go.
Don't fret! Rowling is back with Fantastic Beasts and Where to Find Them. This newest tale, Rowling has said, is neither a sequel nor prequel to the Potter story but rather a parallel storyline. While the film addresses Hogwarts and Dumbledore, it is its own story set in New York 70 years before Harry Potter found out he was a wizard.
Writer Newt Scamander (Eddie Redmayne; The Danish Girl) travels to New York City on a quest to find magical beasts. In his suitcase he carries numerous animals he looks after and that happens to be illegal in the United States. When his animals get out of the case, due to a mix up with a no maj (No Magic human) named Jacob Kowalski (Dan Fogler; The Goldbergs), Newt has to round them up before he gets caught.
Exasperating his search is a magic agency investigator named Porpentina Goldstein (Katherine Waterson; Steve Jobs) who wants to bring him into the underground wizard police for letting the creatures escape. However, during their adventures around Manhattan, they discover a powerful obscurous is loose, killing people and destroying property. In order to restore order in the city, they have to team up with the no maj, Portentina's sister Queenie (Alison Sudol; Between Us) and members of the Magic Agency, including Percival Graves (Colin Farrell; Horrible Bosses). In the end, things go back to the way they were, yet we learn that not everything and everyone is not exactly as they seem.
When it comes to wizards, Rowling can do no wrong and she not only wrote the story she also wrote the screen play for this film which is very well done. The story makes sense and flows beautifully. It has a certain "Potterish" feel while not imitating the previous series, but I suspect that is in part to Director David Yates (The Legend of Tarzan) who directed four of the Potter movies. With the way he shoots, Yates tends to cast a grey "glow" over the whole film, kind of like a layer of grit you just can't seem to wipe off. It certainly is distinctive and readily identifies a movie as a Yates creation.
The cast was well chosen. Fans of the book will note Newt seems to be a shy introvert who prefers animals to humans and Redmayne portrays that beautifully. Waterson blends well with Redmayne as the awkward yet competent agent looking to do the right thing but messing things up at almost every turn. Fogler is great as the no maj who accidentally gets mixed up in the magical world and he is a stand out in every scene he is in. Sudol also compliments the cast well and Farrell is good as Agent Grave, although I find it often difficult to lose him in his character and I just see Colin Farrell up on the screen instead of the person he is trying to portray. Honorable mention also needs to go to Ezra Miller (Perks of Being a Wallflower) as Credence, the tortured, outcast young man with a secret.
The creatures are certainly a sight to see and while some are cute and colorful others are just disgusting and creepy. The special effects are very well done, so, for the most part, you feel immersed in the world and not distracted by poorly executed effects.
I was a little skeptical before seeing Fantastic Beasts and Where to Find them because I was afraid it would be simply a Potter continuation. However, I am happy to report I was wrong. The film is a stand-alone feature that references Potter but doesn't rely on the previous films to for it to make sense. It fully envelopes the audience in Newt's magical world and takes us along on his adventure. I look forward to the next films in this new, magical series.
Well done Rowling, well done.
Grade: B+
Read More Fantastic Beasts and Where to Find Them Reviews
For more reviews please visit our film/television review section.
Fantastic Beasts and Where to Find Them takes us to a new era in J.K. Rowling's Wizarding Worl...
SPONSORED LINKS