Fantastic Beasts and Where to Find Them (2016)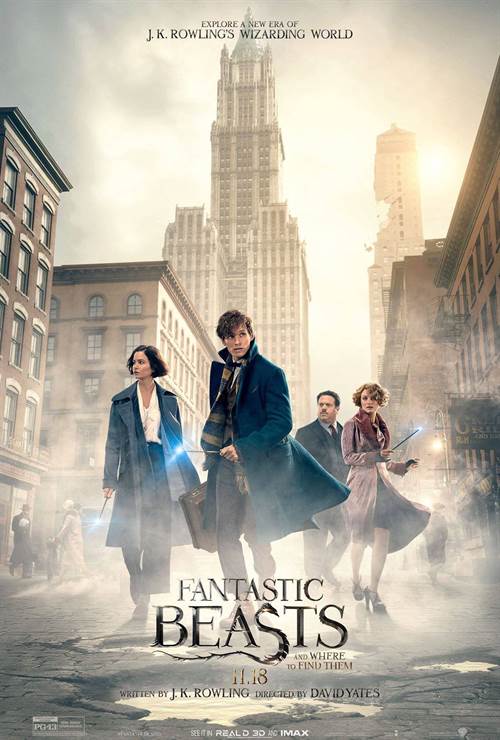 | | |
| --- | --- |
| Director: | |
| Writers: | |
| Cast: | |
| Released: | Friday, November 18, 2016 |
| Length: | 133 minutes |
| Studio: | Warner Bros. |
| Genre: | Action/Adventure |
| Rating: | Some material may be inappropriate for children under 13. |
Synopsis
Fantastic Beasts and Where to Find Them takes us to a new era in J.K. Rowling's Wizarding World, decades before Harry Potter and half a world away. Fantastic Beasts and Where to Find Them opens in 1926 as Newt Scamander has just completed a global excursion to find and document an extraordinary array of magical creatures. Arriving in New York for a brief stopover, he might have come and gone without incident…were it not for a No-Maj (American for Muggle) named Jacob, a misplaced magical case, and the escape of some of Newt's fantastic beasts, which could spell trouble for both the wizarding and No-Maj worlds.

Purchase DVD/Blu-ray/4K UHD physical copy of Fantastic Beasts and Where to Find Them today at Amazon.com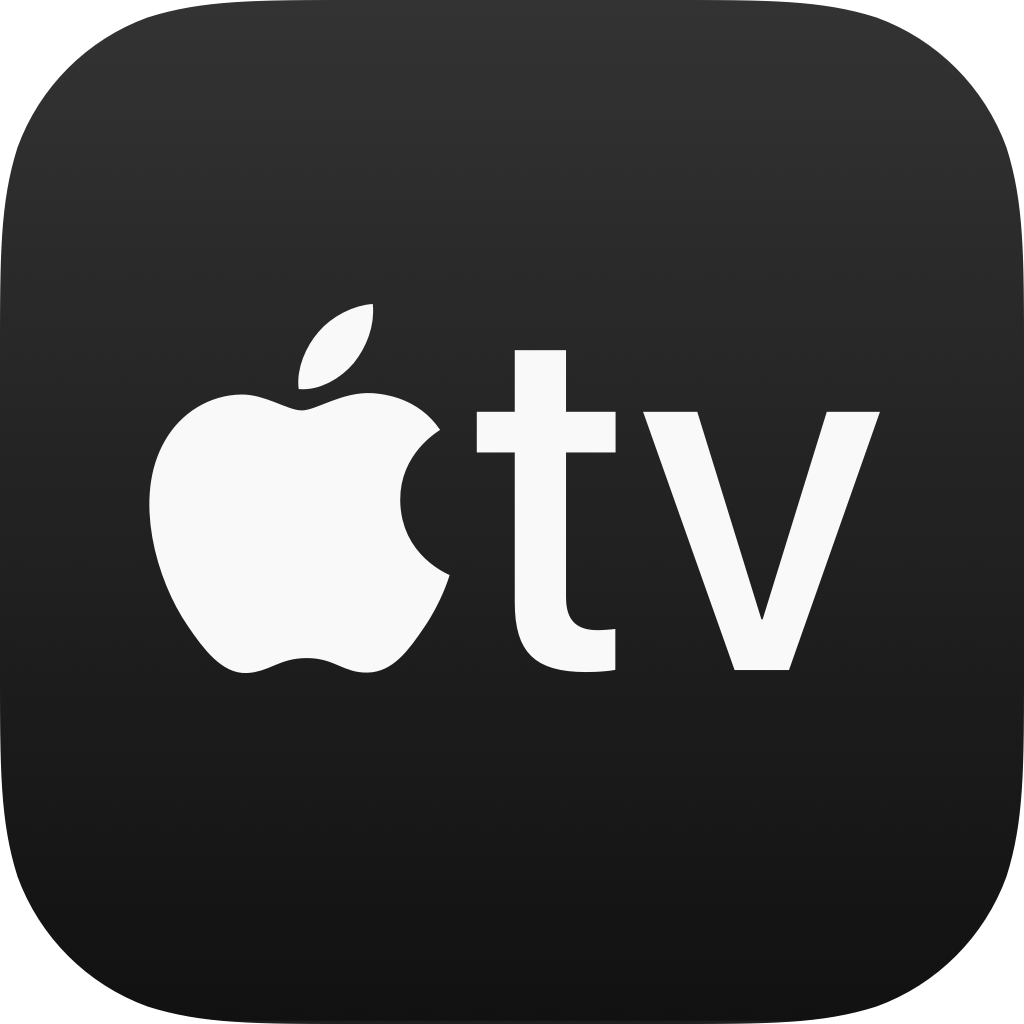 Download Fantastic Beasts and Where to Find Them in Digital HD/4K from the iTunes store.
Listen to the Fantastic Beasts and Where to Find Them soundtrack on Apple Music.
Fantastic Beasts and Where to Find Them images are © Warner Bros.. All Rights Reserved.
Own the Fantastic Beasts and Where to Find Them Virtual Reality ...
1/24/2018 12:25 PM EST
Warner Bros. Home Entertainment is bringing the world of Fantastic Beasts and Where to Find Them into your home! Prepare for a journey into Newt Scamander's case through the new virtual reality experience available for purchase as of January 23 on major VR platforms.The VR experience is based off the 2016 film and will allow users to meet and interact with six magical beasts, complete spells, expl...
More>>
Fantastic Beasts to Encompass a Five-Film Franchise
10/14/2016 10:58 AM EST
While attending a global event for Warner Bros. Fantastic Beasts And Where To Find Them, J.K. Rowling announced that there will be a total of five films in the Harry Potter spin-off franchise.  Originally, Rowling stated the franchise would be a trilogy. The event also featured  he first 10 minutes of the movie and a featurette.The first film stars Eddie Redmayne and will be released on November 1...
More>>
Eddie Redmayne Confirmed for Fantastic Beasts
6/2/2015 9:52 AM EST
A couple of weeks ago, we reported that Eddie Redmayne was the favorite to be cast in the upcoming Harry Potter prequel, Fantastic Beasts And Where To Find Them, and now the news has been confirmed that he will, in fact, be starring in the film. The announcement was made yesterday by Warner Bros.Redmayne will be playing the role of Newt Scamander. Fantastic Beasts will be directed by David Yates, ...
More>>
Eddie Redmayne a Favorite for Fantastic Beasts
5/12/2015 3:58 PM EST
Eddie Redmayne, who won an Oscar for his performance in "The Theory of Everything", has reportedly been offered a role in the upcoming film "Fantastic Beasts".  Redmayne would play Newt Scamander.The film is a spin-off of the hugely popular "Harry Potter" series.  The story takes place in New York, about 70 years before the Harry Potter timeline.  It follows the life and adventures of Newt Scamand...
More>>
Rowling's Fantastic Beasts and Where to Find Them Will Be a Sequel
3/31/2014 3:42 PM EST
J.K. Rowling's "Harry Potter" spin-off films, "Fantastic Beasts and Where to Find Them", will be a trilogy according to the New York Times.The series was announced in Spetemmber, and Warner Bros. CEO Kevin Tsujihara said that he hoped to "build a film franchise" from the project.  The films will be based on Rowlings book by the same, which was a textbook published between the fourth and fifth Harr...
More>>
Fantastic Beasts and Where to Find Them 4K Review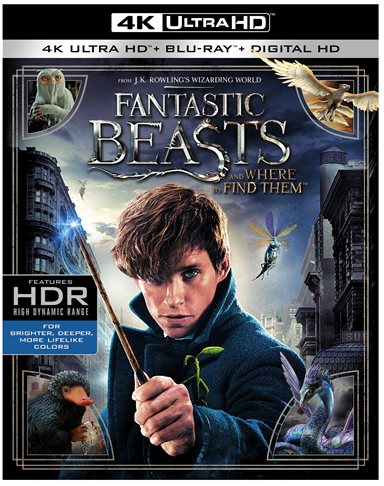 For all the
Harry Potter
fans out there, J.K. Rowling and Warner Bros. has rewarded us with a "prequel" to the beloved magical series (rumored to be the first of possibly five- yes, five!) that creates its own story without losing the
Harry Potter
vibe that is central to the stories. Magic, No-Majs (f/k/a Muggles), wizards, spells, magical creatures, and a small Easter Egg of a famous dark wizard are all present to make Fantastic Beasts and Where to Find Them an incredible beginning to what is believed to be the next series of wizard movies tying into the
Harry Potter
series.
Newt Scamander (Eddie Redmayne; The Theory of Everything) is a young wizard who cares for magical creatures. He reminds us of a favorite wizard we have all come to love with his boyish behavior, his funny statements, and his absolute innocence in all things pure and good. Nonetheless, although reminiscent of Harry Potter himself, Redmayne was the perfect cast for the role of Newt Scamander. Redmayne brings the audience into his character simply with his infectious smile. He comes to New York to bring a magical creature back to Arizona, but in 1929, he comes through the seaport of New York City to do so. He carries his creatures in his suitcase (think of the magical tent from Harry Potter and the Goblet of Fire) and lo and behold- a few of them escape the suitcase. The creatures are funny and bright and interesting. Scamander has to find them before they destroy New York City- but, of course, he gets caught by MACUSA, the governing body of the United States Magical Community before he can find them all.
When Scamander's creatures escape, he meets a No-Maj, Jacob Kowalski (Dan Folger, Balls of Fury), a factory worker just trying to get a bank loan to start a bakery. The on-screen banter between Folger's and Redamyne's characters is epic. Kowalski's innocent humor plays off of Scamander's offbeat literal thoughts. When Kowalski comes to the realization that his entry into the magical world is actually real, he says to Newt, "I don't think I'm dreaming... I ain't got the brains to make this up." Folger is a breath of fresh air, a unique character, and a welcome addition to the Fantastic Beasts movie. I hope J.K. Rowling and Warner Bros. understand how important Folger's portrayal of Kowalski is to the storyline and what a central part of the dynamic he plays.
Katherine Waterson (Steve Jobs) plays Porpentina "Tina" Goldstein, the MACUSA agent that arrests Scamander. Turns out, she just works in the Wand Permit department and was overstepping her job description. Nonetheless, she decides to help Newt find his missing creatures but ends up bringing him into MACUSA and getting them both in a pool of water. The seriousness of her character contrasts with Newt and Jacob's innocence, as it is meant to do, and it works on screen.
While Tina is all seriousness, her sister, Queenie (Alison Sudol; Dig), is all emotion and sex appeal, but from a 1929 standpoint. Queenie can read minds and she often has whole conversations with other people while she does all the talking. Kowalski is head over heels from the moment he sees her and it's a wonderful on-screen chemistry. Everyone is rooting for a Queenie-Jacob future and we hope to this relationship continue in the next movie (or 4!)
Ezra Miller (The Perks of Being a Wallflower) plays the surprise character in the movie, Credence. He is a teenage boy whose mother is dead. A woman, who believes witches are real and that they are evil, adopted him. A wizard who promises him big things if he's helpful befriends Credence. Credence is the quiet, unsuspecting character in the movie, blending into the background of the storyline until his purpose smacks you in the face with the wow factor. Miller does an amazing job portraying this troubled young man's emotions through facial expressions more so than the little dialogue he actually has in the movie.
There couldn't be a J.K.Rowling story without the Dark Wizard factor. In fact, Fantastic Beasts incorporates a legend in the Harry Potter Series about Dumbledore and Grindlewald, a Dark Wizard. The storyline of Grindelwald is not so apparent with Colin Farrell (Phone Booth) playing Percival Graves, who appears to have a high position in MACUSA and investigating dark magic. Farrell creates Graves as a hard wizard, one who enforces the law and controls as much as he can. He seems to wield a lot of power and Farrell seems to have a certain flair in bringing that control to the screen. Who Graves actually is, is a complete surprise and one wonders how he actually obtained such a high power position. Hopefully, these answers will be given to us soon, as Johnny Depp (Pirates of the Caribbean franchise) makes a surprising appearance on behalf of Graves, per say.
I normally don't write about specific casting directors, but Fiona Weir, who is the Casting Director for Fantastic Beasts and Where to Find Them, could not have done a better job than the cast she assembled. Not one actor seemed out of place- they were their characters and it's as if you are watching actual events, not a scripted movie. It helps that Weir has casted for prior Harry Potter movies and the experience probably gave her more insight into what works in the magical world we all love.
Director David Yates is also a prior member of the Harry Potter franchise, having directed several of the Harry Potter films. The filmography flowed, the characters worked together, and the film was seamless. The true personalities of each character shined. Yates needs to continue directing this franchise because his vision comes through to the audience. It is not only a vision that the audience can understand but also one that everyone wants to be a part of.
J.K. Rowling wrote the script without having released a book that the world read before hand. The dialogue was natural and funny. The literalism of Scamander with the humor of Kowalski was classic. The attraction between Queenie and Kowalski was natural. The necessary background material was present so that there were no questions to be asked during the actual viewing of the film, but in true J.K. Rowling style, there are many questions left at the end- and of course, we expect them to be answered in the next movie.
As for the cinematography and special effects, I can only commend the entire crew who worked on the Nifler, the magical transportation (now why didn't the Harry Potter cast get to travel from place to place in a disappearing swirl?), and the Obscurion. Amazing details without overdoing it was key to the magical world in this movie and this crew did a spectacular job.
It also helps that watching the Blu-ray at home now features that latest video quality of 4K UHD in 2160p with an aspect ratio of 16x9 2.4.1. Colors are bright and 1929 era appropriate. Details pop and colors are vibrant, as they are needed for Newt's world in his suitcase and his magical creatures. The Blu-ray also comes with a 1080p HD disc that contains the bonus features. Still crisp and clear, the 1080p version is easy to watch, also.
On both Blu-rays, the audio quality is top notch. Dolby Atmos DTS-HA MA, English 5.1 is crisp and clear. Redmayne brings a quietness to Newt's character that is heard over everything and never seems to be drowned out by the background soundtrack. In fact, the sound is so clear that the background music almost fades away as part of the scenery, as the dialogue, and Newt's antics, are the main focus. When the soundtrack is supportive and not overpowering the dialogue, the music director, in this case, John Howard Newton, has done his job superbly.
Bonus features can be found on the 1080p HD Blu-ray disc and include the following:
Before Harry Potter: A New Era of Magic Begins featurette
The Characters featurette
The Creatures featurette
Set and costume design featurette
Deleted Scenes
4K UHD digital HD copy of the film
Normally, one of the main reasons I suggest that a Blu-ray purchase is well worth the cost is solely for the Bonus features, but I cannot in good conscious say that with Fantastic Beasts because this is simply a movie that everyone must own. It is an amazing family movie (no sex, no foul language); it has magic, wonderful new creatures, and yes- it has a hero and a villain, but the villain is not so scary as to make the younger children afraid. Rowling has created another storyline and world that young and old can related to and get lost in. Here's to Hufflepuff scarves being seen sold over over the globe soon. Fantastic Beasts and Where to Find Them may have put Hufflepuff on the map in a way surpassing that in which Cedric Diggory did for only a moment. The only problem with this movie is that there is no book series in which we can run out and buy and absorb before the next installment is released.
The children of the last decade grew up living and breathing Harry Potter. Now, the children of this one can also experience the magic and be a part of something big - the story of Gellert Grindelwald and Newt Scamander. Fantastic Beasts and Where to Find Them is another movie in the Harry Potter franchise that will become a classic to this generation, as did Breakfast Club and Star Wars did to mine.
Grade: A+
Read More Fantastic Beasts and Where to Find Them Reviews
For more reviews please visit our film/television review section.
Fantastic Beasts and Where to Find Them takes us to a new era in J.K. Rowling's Wizarding Worl...
SPONSORED LINKS