Wall-E (2008)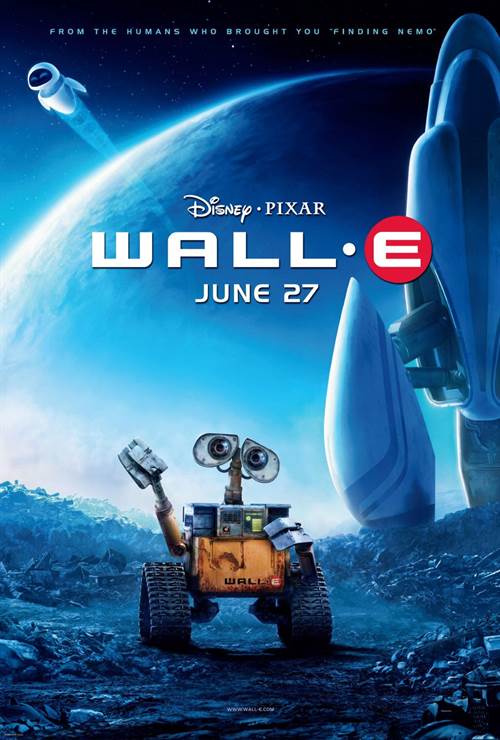 | | |
| --- | --- |
| Director: | |
| Writers: | |
| Cast: | |
| Released: | Friday, June 27, 2008 |
| Length: | 97 minutes |
| Studio: | Walt Disney Pictures |
| Genre: | Family, Animation |
| Rating: | General audiences. All ages admitted. |
Wall-E Synopsis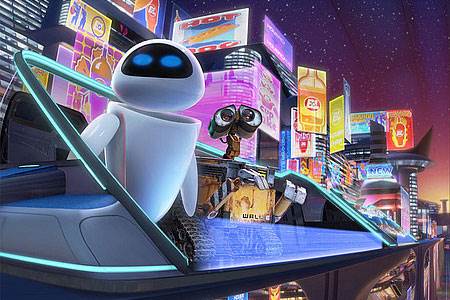 What if mankind had to leave Earth, and somebody forgot to turn the last robot off?

Academy Award®-winning writer-director Andrew Stanton ("Finding Nemo") and the inventive storytellers and technical geniuses at Pixar Animation Studios ("The Incredibles," "Cars," "Ratatouille") transport moviegoers to a galaxy not so very far away for a new computer-animated cosmic comedy about a determined robot named WALL•E.

After hundreds of lonely years of doing what he was built for, WALL•E (short for Waste Allocation Load Lifter Earth-Class) discovers a new purpose in life (besides collecting knick-knacks) when he meets a sleek search robot named EVE. EVE comes to realize that WALL•E has inadvertently stumbled upon the key to the planet's future, and races back to space to report her findings to the humans (who have been eagerly awaiting word that it is safe to return home). Meanwhile, WALL•E chases EVE across the galaxy and sets into motion one of the most exciting and imaginative comedy adventures ever brought to the big screen.

Joining WALL•E on his fantastic journey across a universe of never-before-imagined visions of the future, is a hilarious cast of characters including a pet cockroach, and a heroic team of malfunctioning misfit robots.

Filled with surprises, action, humor and heart, "WALL•E" was written and directed by Andrew Stanton, produced by Jim Morris, co-produced by Lindsey Collins and features original and innovative sound design by Academy Award®-winner Ben Burtt ("Star Wars," "Indiana Jones," "E.T. the Extra-Terrestrial").
Wall-E images are © Walt Disney Pictures. All Rights Reserved.
Disney/Pixar Excited About Wall-E on Blu-ray
11/7/2008 2:29 PM EST
The smash hit, "Wall-E", will be released on Blu-ray November 18 and is expected to make an even bigger splash once people view the film on with interactive features and enhanced audio and video quality.Andrew Stanton, director of the "Wall-E", is pa...
| Full Article
Disney/Pixar Wall-E Box Office Numbers Are Out of This World
6/30/2008 4:28 PM EST
This weekend was big for the box office with premieres like "Wanted" and "Wall-E".  Both opened with earnings grossing over $50 million, making it the first time in history that two new movies opened with such numbers.  Wall-E was expected to open bl...
| Full Article
Disney's Wall-E Makes Big Splash at Comic Con 2007
7/30/2007 2:40 PM EST
At Comic Con, Disney gave a sneak peek at the upcoming film, WALL-E. The new Disney Pixar film was discussed as concept art was shown on the screen. The presentation began with an industrial commercial showing the WALL-E robots, and what they do. ...
| Full Article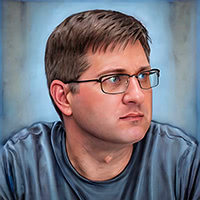 Movie / Film Review
I have been worried about his film for the last year or so, ever since I watched the teaser trailer where Andrew Stanton recaps the development of the ideas that the creative heads at Pixar tossed around at the Hidden City restaurant (which included the late Joe Ranft). Then hearing about how ...
SPONSORED LINKS