White House Down (2013)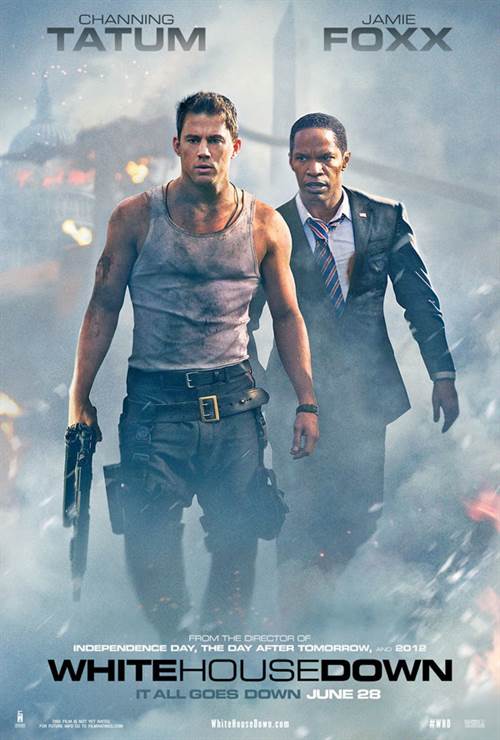 | | |
| --- | --- |
| Director: | |
| Writers: | |
| Cast: | |
| Released: | Friday, June 28, 2013 |
| Length: | 137 minutes |
| Studio: | Columbia Pictures |
| Genre: | Action/Adventure |
| Rating: | Some material may be inappropriate for children under 13. |
White House Down Synopsis
In Columbia Pictures' White House Down, Capitol Policeman John Cale (Channing Tatum) has just been denied his dream job with the Secret Service of protecting President James Sawyer (Jamie Foxx). Not wanting to let down his little girl with the news, he takes her on a tour of the White House, when the complex is overtaken by a heavily armed paramilitary group. Now, with the nation's government falling into chaos and time running out, it's up to Cale to save the president, his daughter, and the country.

Purchase DVD/Blu-ray/4K UHD physical copy of White House Down today at Amazon.com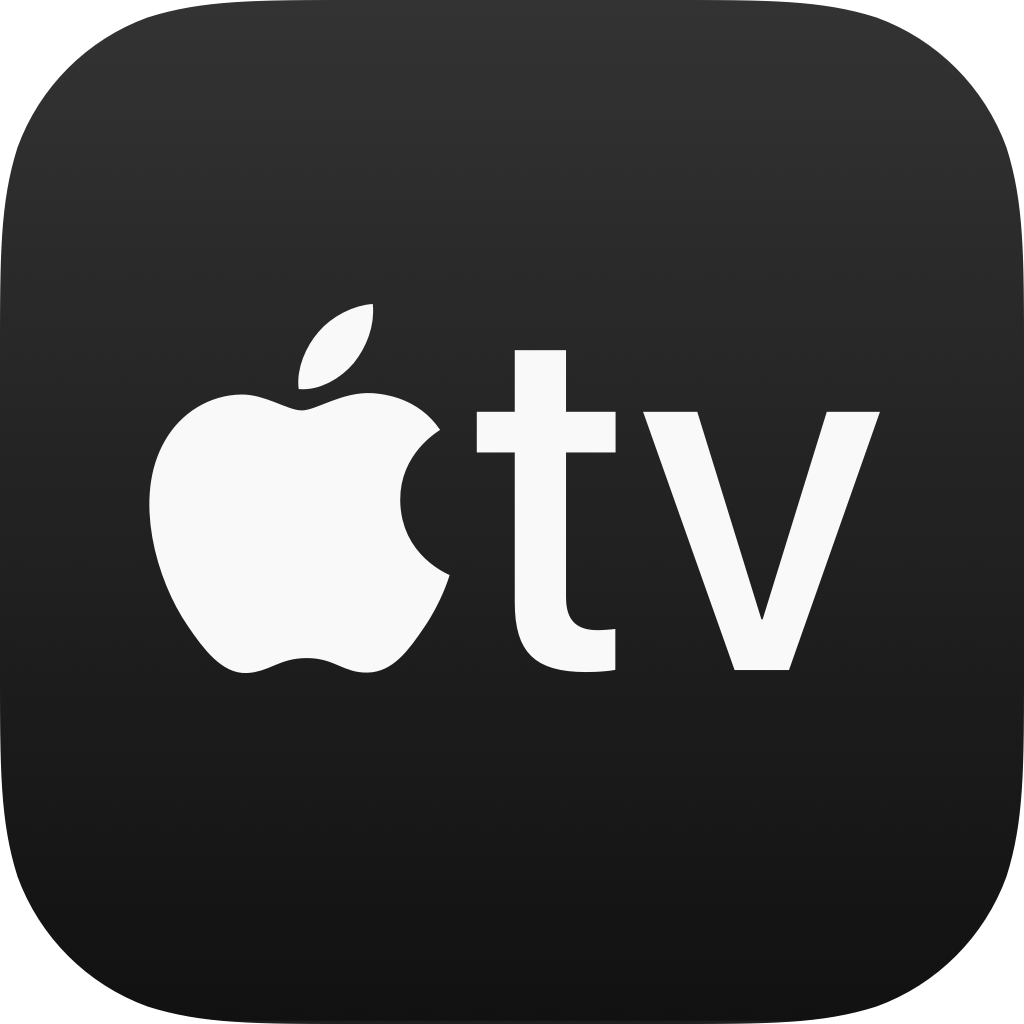 Stream White House Down in Digital HD/4K from the AppleTV store.
Listen to the White House Down soundtrack on Apple Music.
White House Down images are © Columbia Pictures. All Rights Reserved.
White House Down Theatrical Review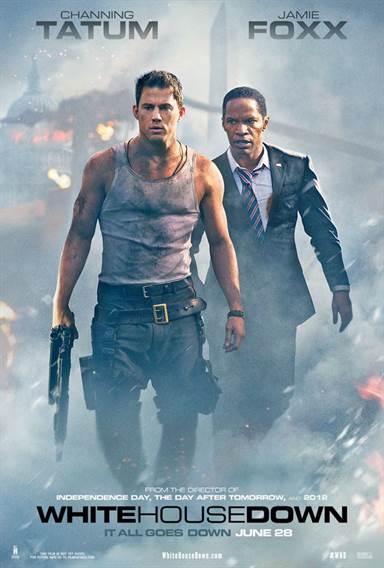 As a critic I often wonder if Hollywood has completely run out of new ideas and I'm even more bewildered when 2 movies are released, within a short period of time, with the same subject. I'm sure you have noticed this before. Just off the top of my head "Friends with Benefits" & "No Strings Attached" came to mind, or how bout "Antz" & "A Bugs life" or the battle of "The Prestige" & "The Illusionist." Well now comes the Battle of the Die Hard White House films!

Opening this weekend is Roland Emmerich's White House Down, a film about an attack on the White House and the only man that can save the President and the most famous residences on the planet. Sound familiar? Feel like you have been here before? You have! Just a couple months ago we all saw Olympus has fallen, which basically has the same story! Right now, "Olympus" sits at #13 on the top grossing movies of 2013, with close to 100 million making it a pretty successful film, but Millennium films might have missed the boat on Blu-ray sales by not getting it out before White House Down was released, because White House Down is the clear winner in this show down.

While the stories are downright identical in the players, the feeling and intensity is quite different. "White House Down", from start to finish, is truly everything we want in a summer blockbuster! That being said, it shouldn't be a surprise knowing that Roland Emmerich was at the helm. Emmerich, better know for directing "Independence Day"; "2012" and "The Day After Tomorrow" is no stranger to the summer blockbuster format. Luckily, this time around, the White House suffers far less damage than it did in "Independence Day."

"White House Down" stars Channing Tatum (G.I.Joe, Magic Mike) as Cale, the typical Sunday father who is always missing out on his daughter's events but wants to do better. Cale gets clearance from a friend to take his daughter Emily to visit the White House in hopes to see her Hero President Sawyer, played by Academy Award winner Jamie Foxx (Ray, Django Unchained). Cale, while at the White House, interviews with Agent Finnerty, played by Maggie Gyllenhall (The Dark Knight, Secretary) for a possible job as a secret service agent. While that falls though, he takes his daughter on a tour of the White House and all hell breaks loose. Other additions to the cast include James Woods (Ghosts of Mississippi), Richard Jenkins (The Visitor) and the scene-stealer Joey King (Oz The Great and Powerful) who plays Cale's daughter Emily.

Now I liked "Olympus Has Fallen" but when placed head to head with "White House Down" you have to look at the elements as well as the overall content. While Channing Tatum doesn't come off as a believable father, when it comes to saving the president, I would feel more comfortable with G.I. Joe than the Machine Gun Preacher. Gerard Butler is good as well, but Tatum is better in this John McClane type role. So who's the POTUS with the mostest? Jamie Foxx with all his swagger is the President we all want to see. Cocky, witty and ready to kick off his Florsheims for a pair of ass kicking Jordan's, Foxx gives a performance full of heart & humor even in the most suspenseful of moments. Aaron Eckhart may play a good Harvey Dent but he's a very boring president! In the battle of the better villain, its not even close, would you be more afraid of James Woods or Dylan McDermott? (Even Peter Griffin knows the answer to that) Last but not least, child stars tend to steal the scenes from the main stars, and where Joey King blew the role out of the water in White House Down, Finley Jacobsen came off as a child who needed saving.

So is it really a contest? "Olympus" is a good action movie; it's entertaining, even though it's not really plausible. "White House Down" on the other hand is a well-rounded film. It gives a scenario that's not so unrealistic and while we all know full well the NSA would have been onto this plan with their cell phone tapping abilities, we are still sucked into the story hook, line and sinker! You can't stop yourself from rooting for Cale and his daughter to succeed and even while he doesn't yell "Yippie kai yay…" at the end, you still have that smile knowing you just witnessed a real summer blockbuster!

I give "White House Down" a clearance level of 5 out of 5 and also give a full pardon to director Roland Emmerich for directing 1998's Godzilla!

For more reviews please visit our film/television review section.
SPONSORED LINKS