Maleficent: Mistress of Evil (2019)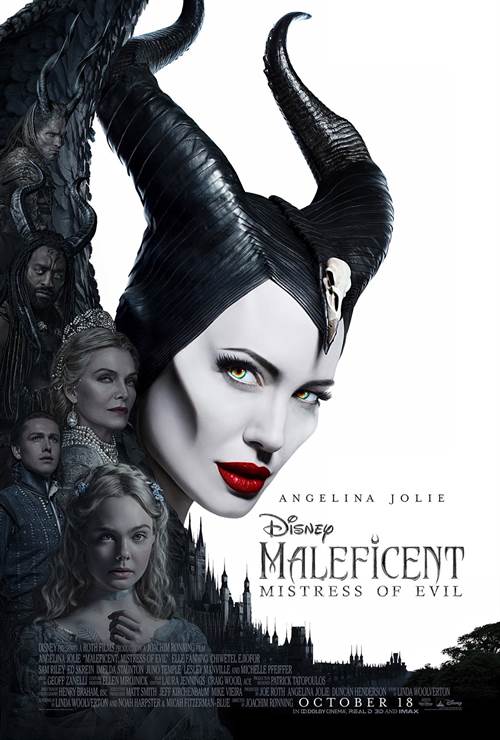 Share this:
| | |
| --- | --- |
| Director: | |
| Writers: | |
| Cast: | |
| Released: | Friday, October 18, 2019 |
| Length: | 118 minutes |
| Studio: | Walt Disney Pictures |
| Genre: | Sci-Fi/Fantasy, Action/Adventure |
| Rating: | Some material may not be suitable for children. |
Synopsis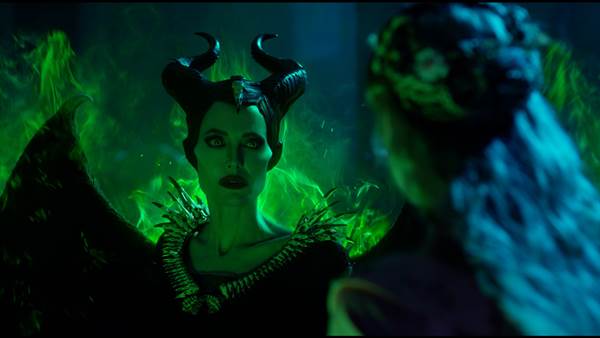 "Maleficent: Mistress of Evil" is a fantasy adventure that picks up several years after "Maleficent," in which audiences learned of the events that hardened the heart of Disney's most notorious villain and drove her to curse a baby Princess Aurora. The film continues to explore the complex relationship between the horned fairy and the soon to be Queen as they form new alliances and face new adversaries in their struggle to protect the moors and the magical creatures that reside within. The film is directed by Joachim Rønning from a story by Linda Woolverton and a screenplay by Linda Woolverton and Micah Fitzerman-Blue & Noah Harpster, the film is produced by Joe Roth, Angelina Jolie and Duncan Henderson with Matt Smith, Jeff Kirschenbaum and Michael Vieira serving as executive producers.

Purchase DVD/Blu-ray/4K UHD physical copy of Maleficent: Mistress of Evil today at Amazon.com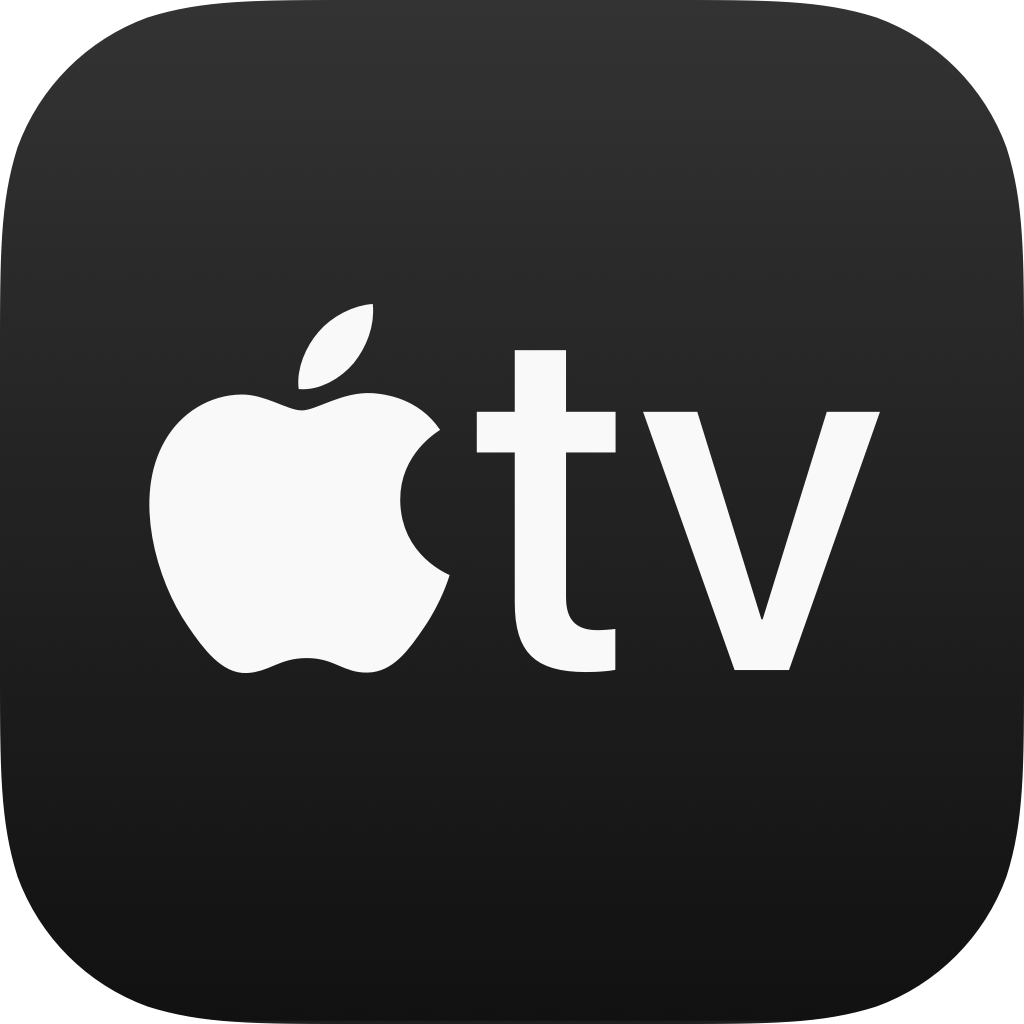 Download Maleficent: Mistress of Evil in Digital HD/4K from the iTunes store.
Listen to the Maleficent: Mistress of Evil soundtrack on Apple Music.
Maleficent: Mistress of Evil images are © Walt Disney Pictures. All Rights Reserved.
Win Passes For 2 To An Advance Screening of Disney's Maleficent:...
10/9/2019 4:47 PM EST
In 2014 the world got to see Angelina Jolie play an evil witch as the role of Maleficent in the movie of the same name.  The live-action adaptation of Disney's animated classic, Sleeping Beauty.  Five years later Jolie will once again take on the dark persona this fall when MALEFICENT: MISTRESS OF EVIL comes to theaters.FlickDirect, in conjunction with Disney, would like to give some lucky winners...
More>>
Maleficent: Mistress of Evil 4K Ultra HD Review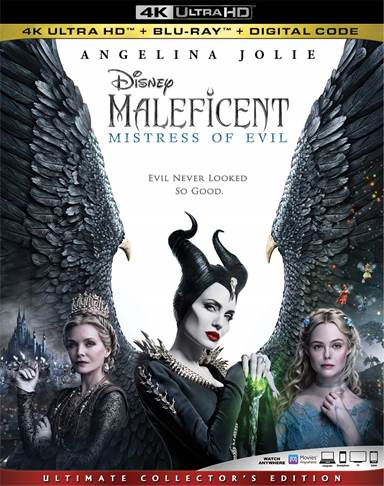 In 1959 Disney animation brought their sixteenth feature film to movie theaters with the adaptation of Charles Perrault's fairy tale, The Sleeping Beauty. In it, we meet Princess Aurora, who is cursed to die by an evil fairy named Maleficent. In 2014 Disney, in its latest endeavor to create box office gold decided to give the classic film the live-action treatment. Starring Angelina Jolie (Mr. & Mrs. Smith) and Elle Fanning (Super 8), it reimagined the classic tale, making Maleficent Aurora's "fairy godmother". Last year the sequel, Maleficent: Mistress of Evil continued the saga of the young Queen of the Moors, The evil fairy, Maleficent, and Aurora's true love, Prince Phillip (Harris Dickinson; Beach Rats). This month the movie is being released on 4K for your home entertainment enjoyment.

Aurora has grown into a fine Queen and lives happily amongst the creatures in the Moors after being awakened by love's true kiss. However, one morning Prince Phillip pays her a visit and proposes delighting everyone except Maleficent. She doesn't trust the humans and is reluctant to give her blessing. She does agree to attend a dinner at the castle so she can meet Phillip's parents. As one can imagine, things don't go well and Maleficent is accused of cursing the King. As she escapes she is wounded and falls from the sky.

Luckily Maleficent is saved by a dark fairy named Conall (Chiwetel Ejiofor; 12 Years A Slave) and discovers that she is not alone. Hiding far away from the Kingdom of Ulstead, where the humans live, are the last of the Dark Fairies, self-exiled in an effort to survive. Maleficent also learns that she is the last of the Phoenix Fairies who were the most powerful fairies that possessed great magic. While Conall hopes Maleficent will bring a peaceful resolution to the tension between the Humans and Fairies, others want to wage war and wipe out the opposition for good. When the wedding between Aurora and Phillip offers an opportunity for the two worlds to come together it could either calm the rage or start an all-out war.
Both Jolie and Fanning reprise their roles from the 2014 film and once again create wonderful characters full of depth and complexity. Sam Riley (Pride and Prejudice and Zombies) also returns as Maleficent's sidekick, Diaval. They are joined this time by Michelle Pfeiffer (Hairspray) as Queen Ingrith and Robert Lindsay (Wimbledon) as King John. Pfeiffer, as usual, is magnificently portraying the not so innocent and kind-hearted queen. Interestingly, Brendon Thwaites (Titans) is replaced by Dickinson as Prince Phillip this time around.

The combo pack offers the 4K disc, Blu-ray disc, and the Digital HD. The 2160p resolution of the 4Kdisc is certainly the best way to view the film with sharp details and vibrant colors. The quality is great and the special effects are so well done that nothing stands out in a negative way. The Dolby Atmos accentuates each sound, from the dialogue to the tiniest ambient noise of the forest. The extras are rather short in length and include outtakes, extended scenes, a look at Aurora's wedding, and behind the scenes look at the magic of Maleficent: Mistress of Evil.

As sequels go, this one borrows little plot from the first movie and can be seen as a stand-alone film with minimal confusion. While the actors and costumes/makeup are terrific, the script leaves something to be desired. It is, after all, a fairy tale, and the dialogue is cheesy and the ending is predictable.

Maleficent: Mistress of Evil is a decent film that I'm not entirely certain really needed to be made. However, since it was, there are worse films you could spend your time watching so if you haven't seen it yet I suggest you give it a try.

Grade: C+

Read More Maleficent: Mistress of Evil Reviews
For more reviews please visit our film/television review section.
Maleficent: Mistress of Evil's Chiwetel Ejiofor discusses his role in the film, his costume, and the...

"Maleficent: Mistress of Evil" is a fantasy adventure that picks up several years after "Maleficent,...

"Maleficent: Mistress of Evil" is a fantasy adventure that picks up several years after "Maleficent,...
SPONSORED LINKS