V For Vendetta (2006)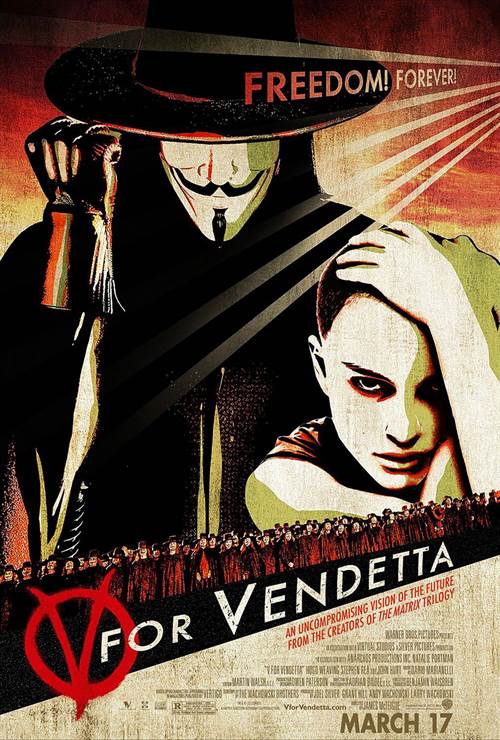 Share this:
| | |
| --- | --- |
| Director: | |
| Writers: | |
| Cast: | |
| Released: | Friday, March 17, 2006 |
| Length: | 133 minutes |
| Studio: | Warner Bros. |
| Genre: | Sci-Fi/Fantasy, Action/Adventure |
| Rating: | Under 17 requires accompanying parent or adult guardian. |
Synopsis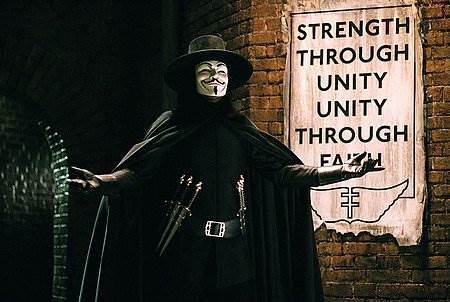 Set against the futuristic landscape of totalitarian Britain, V For Vendetta tells the story of a mild-mannered young woman named Evey (NATALIE PORTMAN) who is rescued from a life-and-death situation by a masked man HUGO WEAVING) known only as "V". Incomparably charismatic and ferociously skilled in the art of combat and deception, V ignites a revolution when he urges his fellow citizens to rise up against tyranny and oppression. As Evey uncovers the truth about V's mysterious background, she also discovers the truth about herself – and emerges as his unlikely ally in the culmination of his plan to bring freedom and justice back to a society fraught with cruelty and corruption.

Warner Bros. Pictures presents, in association with Virtual Studios, a Silver Pictures production in association with Anarchos Productions Inc., NATALIE PORTMAN in V For Vendetta, starring HUGO WEAVING, STEPHEN REA and JOHN HURT. Directed by JAMES McTEIGUE, the film is produced by JOEL SILVER, THE WACHOWSKI BROTHERS and GRANT HILL from a screenplay by THE WACHOWSKI BROTHERS, based upon characters appearing in magazines published by VERTIGO. The executive producer is BENJAMIN WAISBREN. The director of photography is ADRIAN BIDDLE, B.S.C.; the production designer is OWEN PATERSON; the editor is MARTIN WALSH, A.C.E.; and the music is composed by DARIO MARIANELLI.

Purchase DVD/Blu-ray/4K UHD physical copy of V For Vendetta today at Amazon.com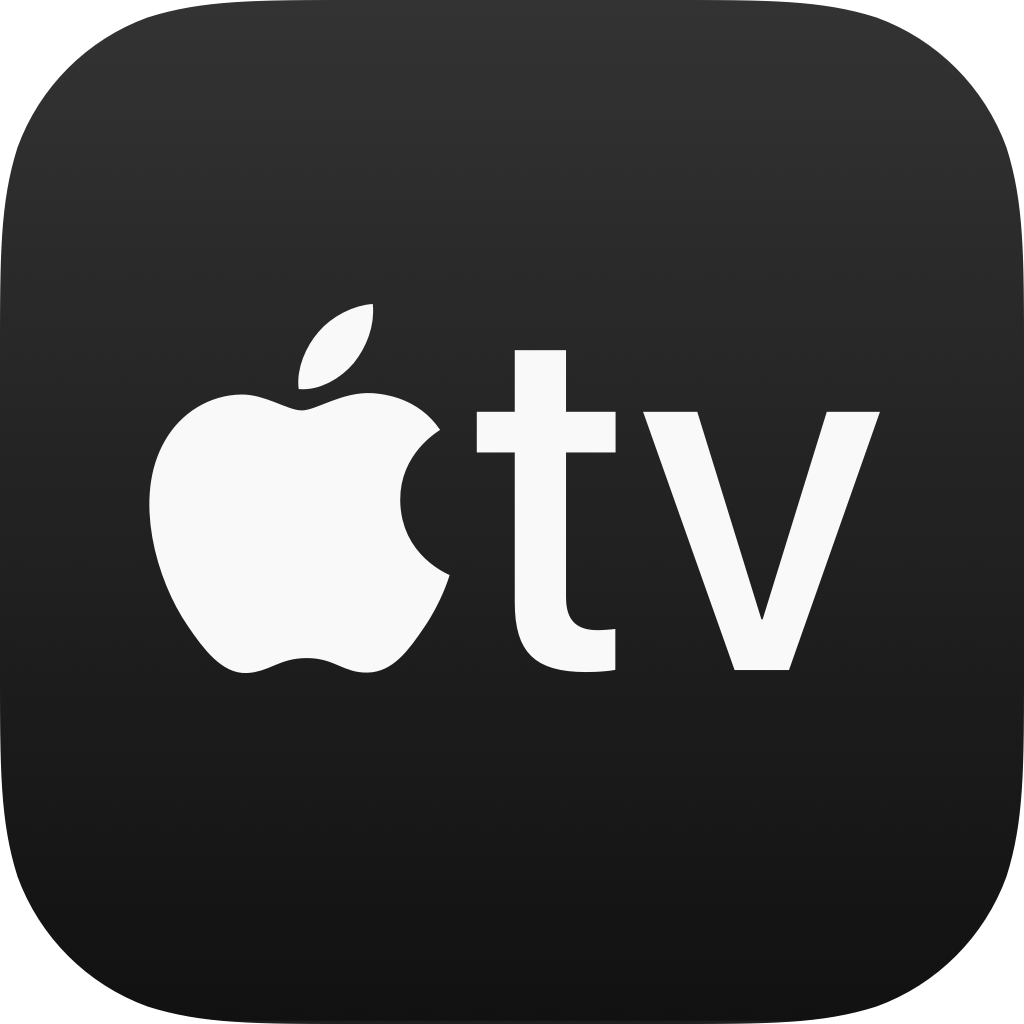 Download V For Vendetta in Digital HD/4K from the iTunes store.
Listen to the V For Vendetta soundtrack on Apple Music.
V For Vendetta images are © Warner Bros.. All Rights Reserved.
V For Vendetta 4K Ultra HD Review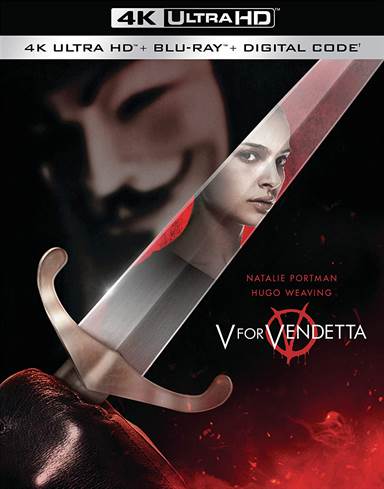 "Remember, remember, the Fifth of November, the Gunpowder Treason and Plot. I know of no reason why the Gunpowder Treason should ever be forgot".
So begins the John Milton (Paradise Lost) poem about the Gunpowder Plot of 1605, when Guy Fawkes, along with a group of fellow soldiers, decided to assassinate King James I by blowing up Parliament. However, the plot was foiled when Fawkes was arrested on…November 5th. He has since become a symbol of rebellion and hope throughout the United Kingdom, so it is fitting that the main character in the DC/Vertigo comics limited graphic novel series, V for Vendetta, sees Fawkes as a role model.
The year is 2027 and England is ruled by a neo-fascist dictator named Adam Sutler (John Hurt; Alien). The world is in a state of chaos and The United States is broken as the result of a second civil war. Sutler controls everything including the media and has made criminals out of anyone who is "different". Jew, Muslims, Homosexuals, Immigrants, etc. are all "undesirable" and can be imprisoned under this regime. Years earlier V (Hugo Weaving; The Matrix) was one of these undesirables and was sentenced to Larkhill, a concertation camp where experiments were performed on the inmates. These experiments cause V to have "powers" and a thirst for revenge.
Evey (Natalie Portman; Black Swan) is a young woman who works for the state-run television station, BTN but when she gets caught outside after curfew, she finds herself in a dark alley surrounded by "fingermen" secret police (think KGB). When V saves her, she is grateful which is perhaps why she goes with him to the roof and watches as he blows up a national monument, thus solidifying their friendship, admiration, and love for one another in an unusual relationship that probably neither of them fully understands.
Portman was an excellent choice to portray the vulnerable Evey who possesses an inner strength she never knew existed before she met V. Weaving wasn't originally cast in V for Vendetta but was a replacement for James Purefoy (The Following) after the latter actor found it difficult to wear the mask all the time. Luckily, Weaving's melodic voice with soft and fluid tones works well as V basically offers soliloquies as a way of communication. Stephen Fry (Gosford Park) and Stephen Rhea (The Crying Game) are wonderful additions to the cast and bring weight to the film simply by their reputations as fine actors. The same can be said for Hurt as he brilliantly plays the power-hungry, rather unhinged Chancellor.

V for Vendetta is one of those movies that was meant to be experienced in 4K the 2160p video quality is superb and accentuates the colors and details of numerous scenes. While not as sharp as some other recent 4K releases, the film still benefits from the enhanced resolution. The Dolby TrueHD 7.1 audio is fantastic and readily offers a richness to the explosions/fireworks scenes while showcasing the heavily orchestrated soundtrack. The 4K disc houses three, new extras and the Blu-ray disc includes all of the other previously released extras. The newly released extras include James McTeigue & Lana Wachowski in Conversation, Natalie Portman's Audition, and V for Vendetta Unmasked.

It is interesting to note that, though this movie was released 15 years ago, the idea of an insane leader becoming a dictator is very timely and, scarily, somewhat accurate. With a well-written script and plenty of explosions, V for Vendetta is a strong adaptation of a graphic novel and is entertaining, as well as, poignant.

If you have never seen the movie, I recommend it. If you are a fan, this release won't disappoint.

Grade: B+
For more reviews please visit our film/television review section.
Set against the futuristic landscape of totalitarian Britain, V For Vendetta tells the story of a mi...
V: People should not be afraid of their governments. Governments should be afraid of their people.

V: Remember, remember the 5th of November. The gunpowder treason and plot. I know of no reason why the Gunpowder Treason should ever be forgot.
SPONSORED LINKS