First Blood (1982)
| | |
| --- | --- |
| Director: | |
| Writers: | |
| Cast: | |
| Released: | Sunday, October 31, 1982 |
| Length: | 97 minutes |
| Studio: | Orion Pictures |
| Genre: | Action/Adventure |
| Rating: | Under 17 requires accompanying parent or adult guardian. |
First Blood Synopsis
After being arrested for a crime which he did not commit, a Green Beret survivor of the Vietnam War begins having terrible nightmares. This gripping, action-packed tale demonstrates the tragic psychological consequences of armed struggle.

Purchase DVD/Blu-ray/4K UHD physical copy of First Blood today at Amazon.com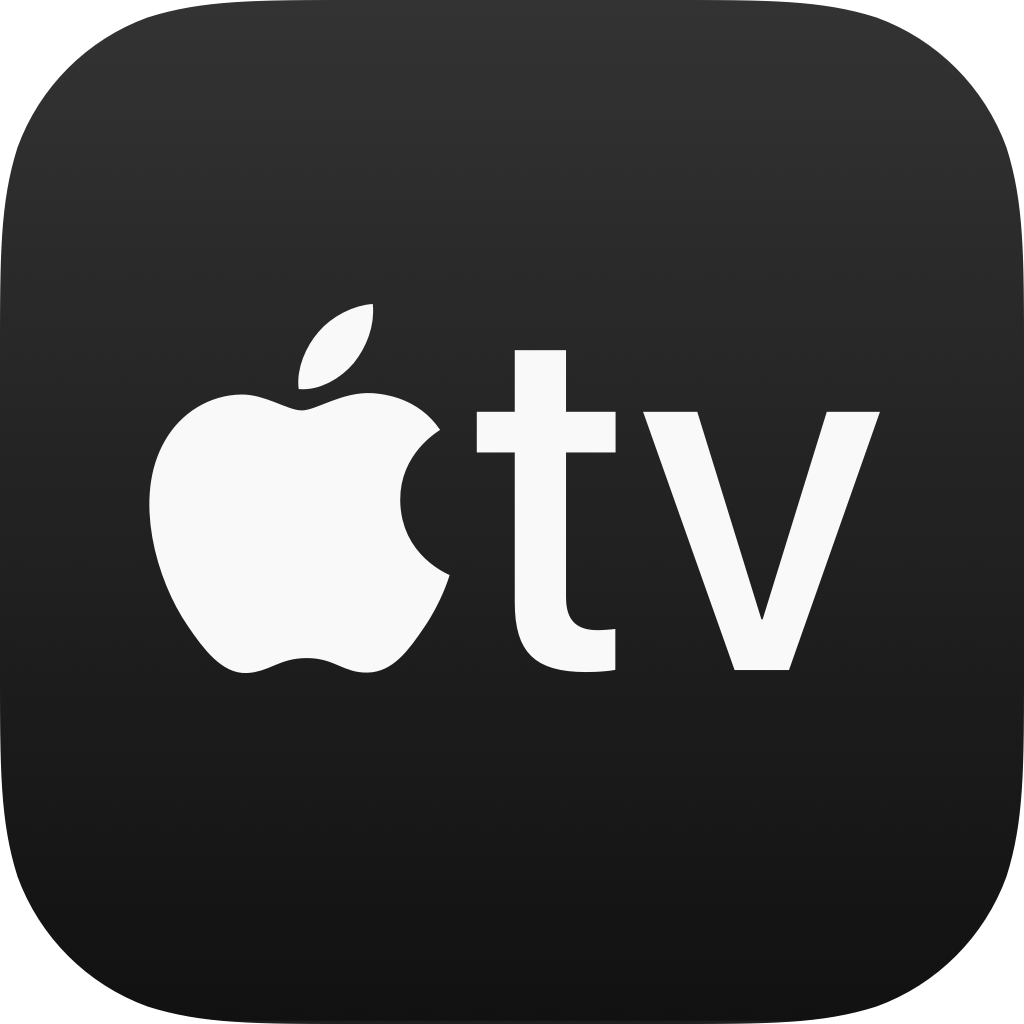 Stream First Blood in Digital HD/4K from the AppleTV store.
First Blood images are © Orion Pictures. All Rights Reserved.
Longtime Actor Brian Dennehy Dies at 81
4/16/2020 2:12 PM EST
Brian Dennehy, a veteran actor of more than 50 years, died Wednesday night of natural causes. He was 81.Dennehy starred in many films throughout the years, notably "Tommy Boy", "First Blood", "Silverado," "Cocoon," "The Belly of an Architect," "Best Seller," "Presumed Innocent" and "Romeo + Juliet." He also starred in many TV shows including "Kojak," "M*A*S*H," "Lou Grant", and "Dallas", and a rec...
More>>
Sylvester Stallone Reflects on Career and Rambo V at Cannes Film...
5/24/2019 3:54 PM EST
Sylvester Stallone is being celebrated at the Cannes Film Festival today. He appeared at the Hotel du Cap for a Rambo V: Last Blood junket and then headed over to a Masterclass at the Salle Debussy, and then will be appearing tonight at a sneak peek of Rambo V as well as a 4K restoration of First Blood.Stallone spoke about the new film, saying, "In every film, Rambo never goes home, he goes out th...
More>>
Rambo Television Series Being Developed
8/21/2013 2:07 PM EST
"Rambo" will soon be coming to a small screen near you; well, possibly. Entertainment One has teamed with Nu Image to develop a television series based on the legendary "Rambo" franchise. Supposedly Sylvester Stallone will be on board to help creatively, and the team is planning on shopping it to broadcasters both in the US and internationally. Entertainment One's TV CEO John Morayniss said,  "Ram...
More>>
Rambo V Gets Greenlit
8/31/2009 4:01 PM EST
"Rambo" will be making yet another appearance on the big screen.  This will make the fifth installment in the franchise.The next installment will feature Rambo fighting against human traffickers who abduct a girl along the U.S. - Mexico border. Nu Image/Millennium will be developing the project which will be produced by Avi Lerner, Kevin King Templeton and John Thompson.The original Rambo film, "F...
More>>
First Blood 4K Review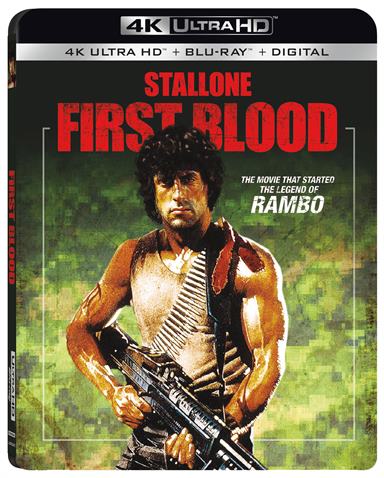 Back in 1972, author David Morrell penned a novel entitled
First Blood.
It the story of a decorated Vietnam Veteran who was just returning home from the war to find that he was looked down upon and was not welcome in his own country. The book was praised having shone a light on the condition some of our brave soldiers were returning home to and the book was quickly brought to the attention of Hollywood.
Fast forward to 198 and a budding young actor, Sylvester Stallone (Rocky) who had become the "hot" thing for Hollywood after Rocky. With his newfound stardom, he took it upon himself to rewrite the screenplay making John Rambo a more sympathetic character and also changing the outcome of the climax from the book. While initially receiving mixed reviews, the film is now seen as the introduction to the 80s action genre. Now, Lionsgate is releasing the first three films in 4K UHD for old and new fans around the globe.
With the original having much success, it was followed up by a sequel, Rambo: First Blood Part II written by James Cameron (Terminator), and two more films, Rambo III and Rambo. A fifth one is currently in production for a 2019 release.
Being part of Generation X I have literally grown up on John Rambo (I still remember the tri-cycles they sold for little kids when Part II came out) and from the first time I saw First Blood on HBO in 1984 I was hooked. I went on to read all the books as well as see every film, starting with Part II, in the movie theater. It is interesting how the first film, which was more of drama, transformed over the years to become a full-fledged action film series. With having seen some of the films over 30 times, the 4K UHD versions had me feeling like I was watching them for the first time ever. First Blood, Part I is a very respectfully well-done film that dealt very well with social issues of the 1970, while Rambo: First Blood Part II is basically a James Cameron film without him actually directing. It takes place in Vietnam and has the best action of the first three. The third is set Afghanistan and follows the story of Rambo helping out the Afghan rebels against the U.S.S.R. It is for all accounts the weakest in the series and after 9/11 even politically toxic.
In every film, Sylvester Stallone basically embodies John Rambo. His portrayal of him is now part of pop culture and is so ingrained in society today people even sometimes reference him by his fictional character's name. The other re-occurring actor for the first three films, Richard Crenna (All's Fair), was a veteran actor by the time First Blood came out, is on top of his game in the series. In all three films, you truly see he cares for John Rambo and vice versa. As far as the other supporting cast in the first three films the only standout roles come from the protagonist of First Blood, Brian Dennehy (Cocoon), and John Rambo's guide in Vietnam in Rambo: First Blood Part II, Julia Nickson (Babylon 5). Both give very convincing performances and truly become their characters.
All three films are presented in a 2.35:1 aspect ratio with 2160p lines of resolution as well as HDR sourced from the 4K negative. The series has never looked better. Bright colors are no longer muted and jump off the screen. Details that I have not seen in any earlier incarnations perfectly round out the image and added new depth and quality that I never thought possible on these films. The audio is presented in Lossless DTS-HD Master Audio 5.1. Unless you are closely paying attention the audio is pretty much the same as the Blu-ray release, however, if you listen very carefully you can hear extra small sounds of the forest that you never realized were there and cannot be heard on the Blu-ray release.
The special features (mostly found on the Bu-ray discs) are ported from various Blu-ray incarnations of the past
First Blood — Rambo Takes the 80s Part 1, Making Of, Alternative Ending, Outtakes, a deleted scene, The Resaturation, The Real Nam, Forging Heroes, How to Become Rambo Part 1, and the original trailer.
Rambo: First Blood Part II - Rambo Takes the 80s Part 2, We Get to Win This Time, Action in the Jungle, The Last American POW, Sean Baker - Fulfilling a Dream,, Interview with Sylvester Stallone, Interview with Richard Crenna, Behind the Scenes , The Resaturation, The Real Nam, Forging Heroes, How to Become Rambo Part 2, Original Trailer and TV spots.
Rambo III - Rambo Takes the 80s Part 3, Rambo III: Full Circle, A Hero's Journey, Rambo's Survival Hardware, Alternate Beginning, Deleted Scenes, Interview with Sylvester Stallone, Afghanistan - A Land in Crisis, Guts and Glory, Behind the Scenes, The Resaturation, Trautman & Rambo, How to Become Rambo Part 3.
If you are a fan of the Rambo series these 4K UHD discs are a must to pick up. If you are like some of the employees of FlickDirect and only thought of Rambo as an action hero it is your duty to see First Blood. Hopefully, there will be a 4k UHD release soon of John Rambo Director's Cut as it would be a very nice dovetail to the current films released.
For more reviews please visit our film/television review section.
SPONSORED LINKS