The Walking Dead (2010)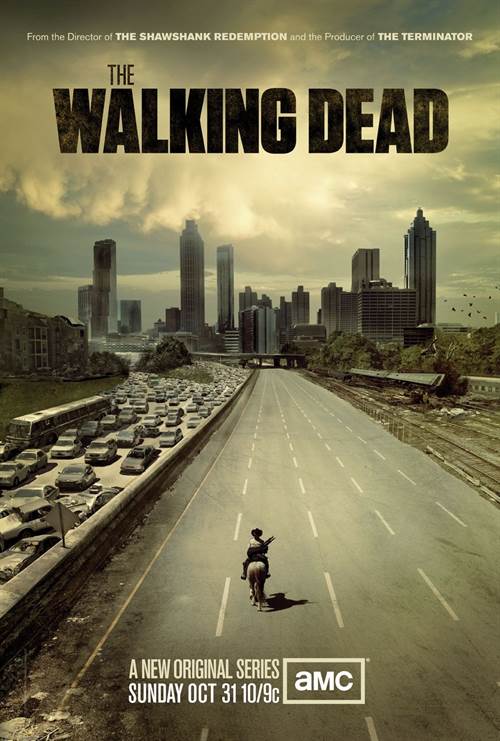 Share this:
| | |
| --- | --- |
| Created By: | |
| Writers: | |
| Cast: | |
| Air Date: | Friday, October 1, 2010 |
| Studio: | AMC |
| Genre: | Television |
| Rating: | This program is specifically designed to be viewed by adults and therefore may be unsuitable for children under 17. |
Synopsis
AMC's new series The Walking Dead is based on a popular graphic novel portraying a world over run with the undead, or zombies. However, the series is not just another blood and gore zombie fright-fest. It also focuses on the plight of mankind, highlighting a society struggling to deal with death and disorder on a daily basis.

Purchase DVD/Blu-ray/4K UHD physical copy of The Walking Dead today at Amazon.com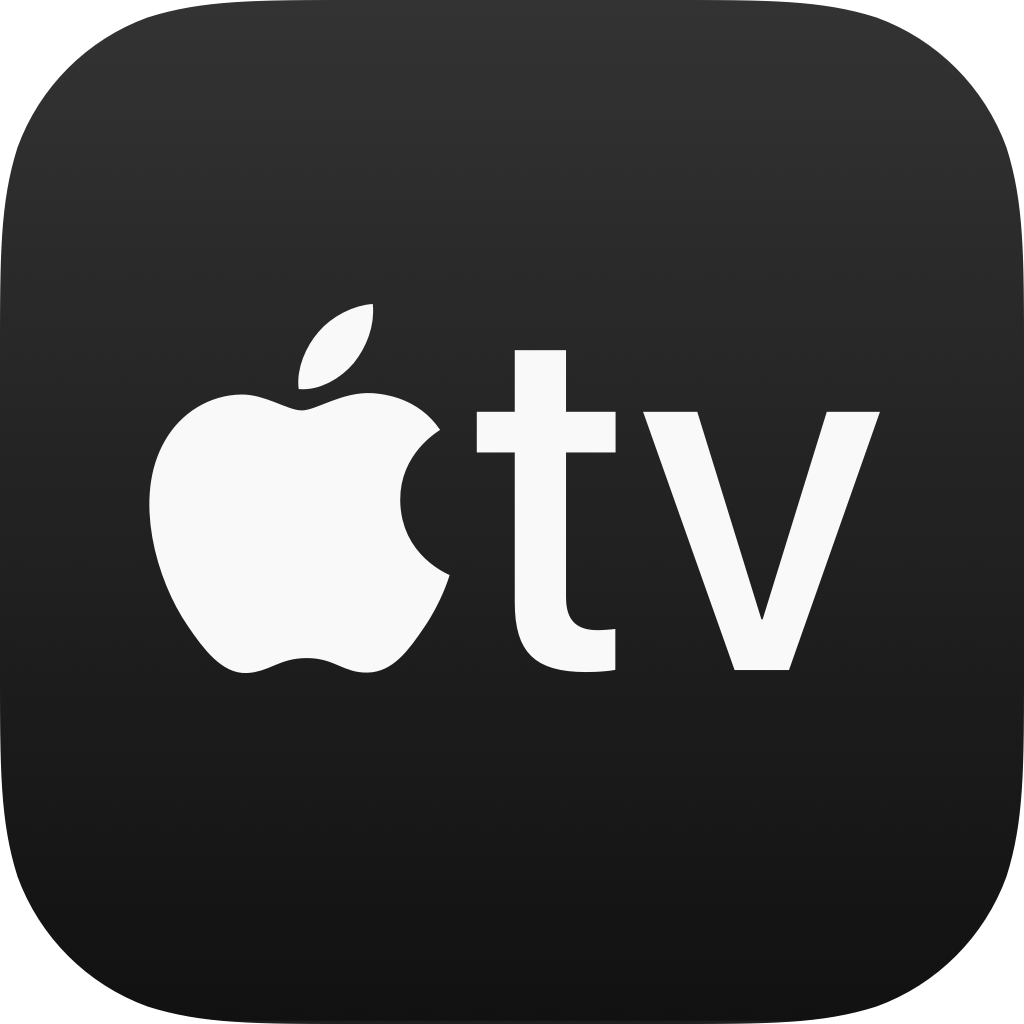 Download The Walking Dead in Digital HD/4K from the iTunes store.
The Walking Dead images are © AMC. All Rights Reserved.
Walking Dead's Rick Grimes Feature Film to Be Released in Theate...
7/21/2019 10:43 PM EDT
It has been announced that the upcoming "Walking Dead" film that will be focused on the character of Rick Grimes will be released in theatres, not on AMC. The announcement was made at Comic-Con with a teaser video ending with the words "Only in Theaters".  Andrew Lincoln will, of course, return to reprise his role of Grimes, who left the series in 2018. Scott Gimple, the chief content officer for ...
More>>
Walking Dead Stuntman Dies After Fall On Set
7/14/2017 4:54 PM EDT
John Bernecker, a stuntman for "The Walking Dead" has died. Bernecker was performing for the show when the accident occurred, missing a safety cushion after a fall. After surviving the initial 20-foot fall onto concrete, Bernecker was taken to an Atlanta hospital on Wednesday. He had been placed on a ventilator and his family deiced to shut it off last night.The show has temporarily halted product...
More>>
AMC to Release Walking Dead Spin-off Web Series
9/28/2015 1:22 PM EDT
AMC has announced that they will be releasing a web series titled Flight 462, which will be another Walking Dead spin-off.The 16-part series will debut on AMC.com on Sunday, October 4.  It will also be released as on air promos during two commercial breaks for The Walking Dead Season 6 premier on October 11.  They will be about a minute long, and will continue to be aired throughout the season dur...
More>>
AMC's 'The Walking Dead' Returns to 'Halloween Horror Nights' at...
7/31/2015 11:58 AM EDT
Universal City, Ca., Orlando, Fla., July 30, 2015 - The nation's insatiable appetite for AMC's "The Walking Dead" will continue to terrify Universal Studios Hollywood and Universal Orlando Resort when the most intense moments from season 5 of the critically-acclaimed, Emmy Award®-winning television series take a bite out of "Halloween Horror Nights," beginning Friday, September 18, 2015.Attempts t...
More>>
AMC's Drama Series The Walking Dead Strikes Major Cities Worldwi...
10/25/2010 2:19 PM EDT
New York, NY/Los Angeles, CA - October 25, 2010 -   In anticipation of the premiere of AMC's new drama series, "The Walking Dead," on Sunday October 31 at 10 p.m., AMC and FOX international networks plan to stage a worldwide zombie invasion stunt.  "The Walking Dead's" international broadcaster, Fox International Channels (FIC), will kick-off the stunts with overseas invasions beginning at daybrea...
More>>
Dispatches From the Set of Walking Dead - Cinematographer David ...
8/4/2010 11:15 PM EDT
The cinematographer for Friday Night Lights and Firefly explains how you make daylight terrifying, compares The Walking Dead with Westerns and describes how Walkers are more dangerous than Reavers. <strong style="border-top-width: 0px; border-right-width: 0px; border-bottom-width: 0px; border-left-width: 0px; border-style: initial; border-color: initial; font-weight: 700; font-style: normal; font-...
More>>
Dispatches From the Set of Walking Dead - Executive Producer Gal...
7/19/2010 9:46 PM EDT
The producer of such genre hits as The Terminator and Aliens describes The Walking Dead's blockbuster potential, its commonalities with Piranha, and what makes zombies only the second-most dangerous characters in the series. <strong style="border-top-width: 0px; border-right-width: 0px; border-bottom-width: 0px; border-left-width: 0px; border-style: initial; border-color: initial; font-weight: 700...
More>>
Comic Creator and Series Executive Producer Robert Kirkman Talk...
7/3/2010 11:41 AM EDT
Robert Kirkman, creator of The Walking Dead comic and Executive Producer of the series, explains what it's like to bring his story to life and witness the end of the world (or at least the end of Atlanta) in the process. <span class="Apple-style-span" style="font-size: 13px; line-height: 19px; color: rgb(51, 51, 51)...
More>>
Dispatches From the Set of Waling Dead -- Writer, Director and E...
6/9/2010 2:05 PM EDT
Frank Darabont (The Shawshank Redemption, The Green Mile) takes a moment from the set of AMC's The Walking Dead to discuss his inspiration for making a zombie series, what kind of hat you have to wear when directing in Atlanta and satisfying his desire to roll cars. Q: What attracts you to the zombie genre? A: I've always wanted to do my take on the zombie mythos, since I was a kid and I saw Romer...
More>>
The Walking Dead: The Complete Seventh Season Blu-ray Review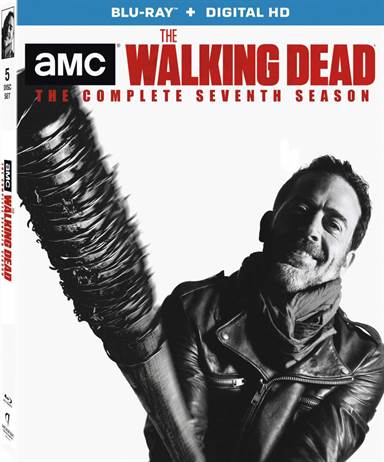 George A. Romero was not only the creator of the Zombie Horror genre, he was the inspiration for Kirkman's
The Walking Dead
series. To ignore George's impact on the horror genre at large, as well as the Zombie sub-genre, is doing him a great disservice. He may not have been a fan of this series and he even said
The Walking Dead
was
"a soap opera with a zombie occasionally"
but George also stated "My stories are about humans and how they react, or fail to react, or react stupidly. I'm pointing the finger at us…" And point a finger he did, and we continue, for good or ill, to reap the benefits of that finger pointing.
The Walking Dead
Series has taken his precept, not only to heart but to the next level.
Season Seven seemed to eschew the need for the ubiquitous undead and instead focused almost entirely on the humans, and in this season there is a glut of them, reacting, failing to react and definitely acting stupidly. Yet for all of their faults, the characters that we have come to love and especially love to hate, drive the story forward.
Picking up immediately after the thrilling cliffhanger, Negan forces Rick and the group to fall under his will, brutally convincing them to live by his rules. To prevent further bloodshed, Rick genuinely believes they can make life under Negan, however terrible, work. But he soon learns that Negan can't be reasoned with, and they must prepare to go to war now. Victory will require more than Alexandria, and Rick will need to convince their new allies from the Kingdom and Hilltop to band together with the common goal of taking down Negan and his army.
I'm going to make the assumption that if you are reading this review you are well versed with The Walking Dead universe and are simply interested in hearing about whether or not you should slap down your hard-earned cash for this set. The simple answer is, if you're a fan and completest, yes.
The Complete seventh season comes with 5 discs: 4 containing all episodes (obviously) + 1 special features disc.
The Special features include hours of never-before-seen bonus features including, deleted and alternate scenes, audio commentaries as well as nine featurettes showcasing behind the scenes clips of the show. I especially enjoyed Inside "The Walking Dead" and its episode-by-episode breakdown; The Writers of the Walking Dead as well as "A New Chapter of Fear". Especially poignant is the "In Memoriam" featurette, where the cast and crew say their final farewells to those that were lost.
The Audio/Video is what you would expect: 1080p * 16X9 Widescreen 1.78:1 Presentation English 7.1 Dolby TrueHD, including Digital HD for those that need to watch it all from the comfort of their tablet or cell phone.
The show itself is shot on 16mm and the transfer to Blu-ray complements the film with a great sense of clarity as well as a graininess which is not so much of a flaw but adds to the realism and grit that is part of the aesthetic of the show. The colors are vivid and the blacks are inky and deep and there is an overall clarity to the environments as well as the human and zombies faces. The Audio in the surround presentation provides a great amount of ambiance and not to mention the sounds of gunfire, explosions and even the tiger's growling and Zombie moans all add to the depth of the experience. This season has never looked or sounded better.
The set even came with a mini-catalog of Walking Dead swag, from backpacks to hot sauces, TWD marketing train never stops.
Keep in mind the almost $40 price tag may be high in these apocalyptic times, but there's enough meat on the bone in this set to keep even the most ravenous zombies fed until October 22nd rolls around.
Grade: A
BLU-RAY / DVD SPECIAL FEATURES
Audio Commentaries
Deleted & Alternate Scenes
"Inside The Walking Dead" Featurette
"The Making of The Walking Dead" Featurette
"In Memorium" Featurette
"A Larger World" Featurette
"Breaking & Rebuilding" Featurette
"A New Chapter of Fear" Featurette
"Top Walkers" Featurette
"Warrior Women" Featurette
"The Writers of The Walking Dead" Featurette
Read More The Walking Dead Reviews
For more reviews please visit our film/television review section.
SPONSORED LINKS