The Walking Dead (2010)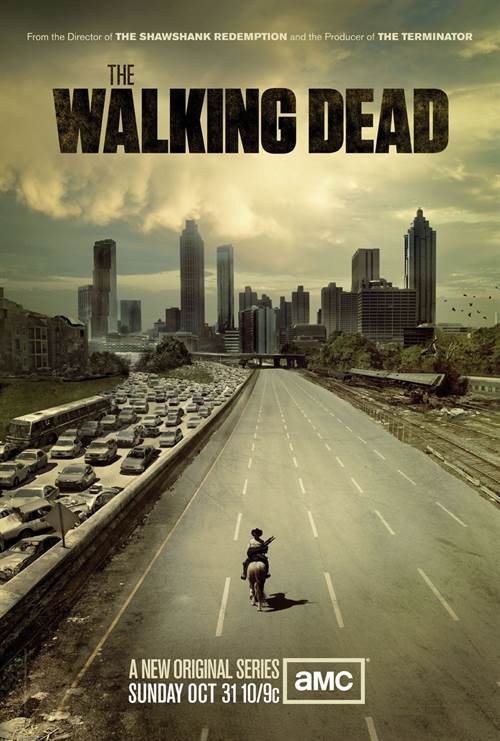 | | |
| --- | --- |
| Created By: | |
| Writers: | |
| Cast: | |
| Air Date: | Friday, October 1, 2010 |
| Studio: | AMC |
| Genre: | Television |
| Rating: | This program is specifically designed to be viewed by adults and therefore may be unsuitable for children under 17. |
The Walking Dead Synopsis
AMC's new series The Walking Dead is based on a popular graphic novel portraying a world over run with the undead, or zombies. However, the series is not just another blood and gore zombie fright-fest. It also focuses on the plight of mankind, highlighting a society struggling to deal with death and disorder on a daily basis.

Purchase DVD/Blu-ray/4K UHD physical copy of The Walking Dead today at Amazon.com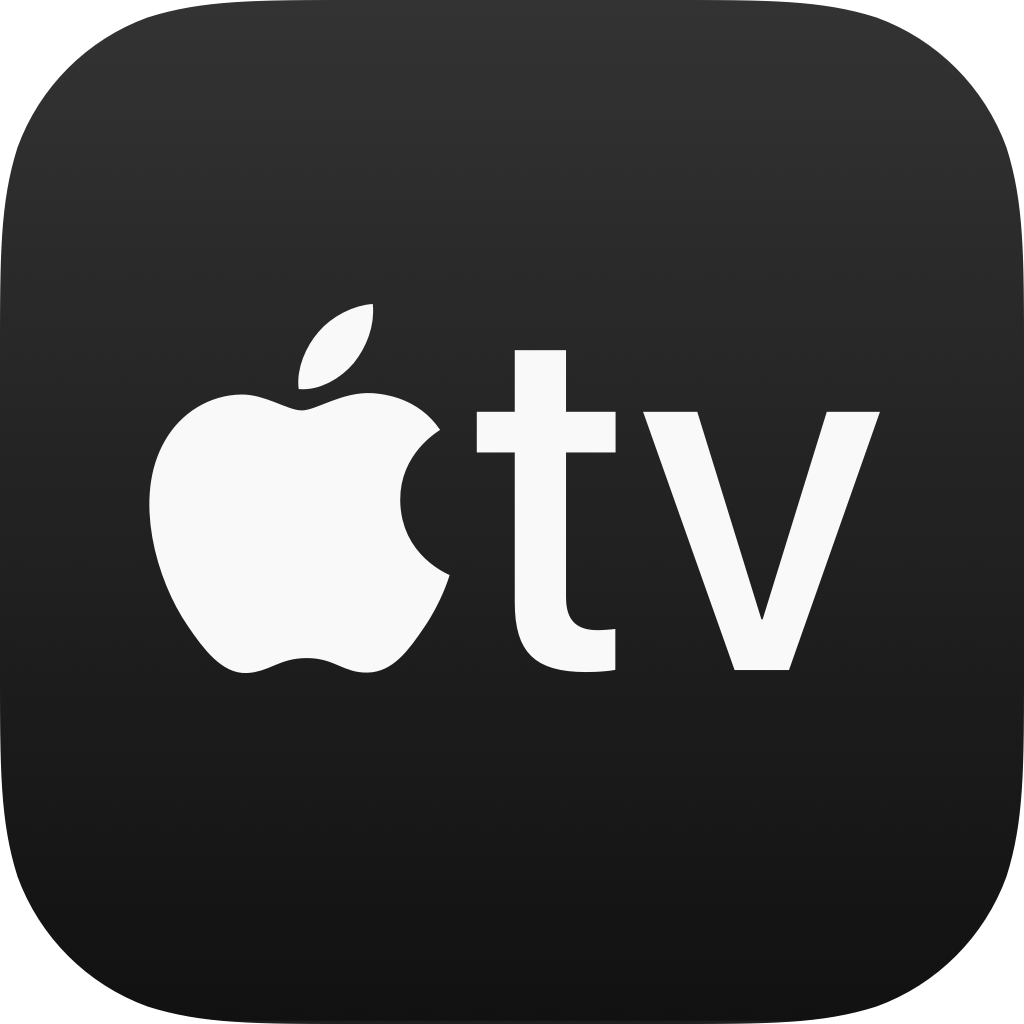 Stream The Walking Dead in Digital HD/4K from the AppleTV store.
The Walking Dead images are © AMC. All Rights Reserved.
Walking Dead's Rick Grimes Feature Film to Be Released in Theate...
7/21/2019 10:43 PM EST
It has been announced that the upcoming "Walking Dead" film that will be focused on the character of Rick Grimes will be released in theatres, not on AMC. The announcement was made at Comic-Con with a teaser video ending with the words "Only in Theaters".  Andrew Lincoln will, of course, return to reprise his role of Grimes, who left the series in 2018. Scott Gimple, the chief content officer for ...
More>>
Walking Dead Stuntman Dies After Fall On Set
7/14/2017 4:54 PM EST
John Bernecker, a stuntman for "The Walking Dead" has died. Bernecker was performing for the show when the accident occurred, missing a safety cushion after a fall. After surviving the initial 20-foot fall onto concrete, Bernecker was taken to an Atlanta hospital on Wednesday. He had been placed on a ventilator and his family deiced to shut it off last night.The show has temporarily halted product...
More>>
AMC to Release Walking Dead Spin-off Web Series
9/28/2015 1:22 PM EST
AMC has announced that they will be releasing a web series titled Flight 462, which will be another Walking Dead spin-off.The 16-part series will debut on AMC.com on Sunday, October 4.  It will also be released as on air promos during two commercial breaks for The Walking Dead Season 6 premier on October 11.  They will be about a minute long, and will continue to be aired throughout the season dur...
More>>
AMC's 'The Walking Dead' Returns to 'Halloween Horror Nights' at...
7/31/2015 11:58 AM EST
Universal City, Ca., Orlando, Fla., July 30, 2015 - The nation's insatiable appetite for AMC's "The Walking Dead" will continue to terrify Universal Studios Hollywood and Universal Orlando Resort when the most intense moments from season 5 of the critically-acclaimed, Emmy Award®-winning television series take a bite out of "Halloween Horror Nights," beginning Friday, September 18, 2015.Attempts t...
More>>
AMC's Drama Series The Walking Dead Strikes Major Cities Worldwi...
10/25/2010 2:19 PM EST
New York, NY/Los Angeles, CA - October 25, 2010 -   In anticipation of the premiere of AMC's new drama series, "The Walking Dead," on Sunday October 31 at 10 p.m., AMC and FOX international networks plan to stage a worldwide zombie invasion stunt.  "The Walking Dead's" international broadcaster, Fox International Channels (FIC), will kick-off the stunts with overseas invasions beginning at daybrea...
More>>
Dispatches From the Set of Walking Dead - Cinematographer David ...
8/4/2010 11:15 PM EST
The cinematographer for Friday Night Lights and Firefly explains how you make daylight terrifying, compares The Walking Dead with Westerns and describes how Walkers are more dangerous than Reavers. Q: How did you get involved with The Walking Dead? A: Gosh, I don't even know. I've never worked with Frank Darabont before; I think they just looked at a bunch of reels and resumes and called me up. Th...
More>>
Dispatches From the Set of Walking Dead - Executive Producer Gal...
7/19/2010 9:46 PM EST
The producer of such genre hits as The Terminator and Aliens describes The Walking Dead's blockbuster potential, its commonalities with Piranha, and what makes zombies only the second-most dangerous characters in the series. Q: What attracted you to The Walking Dead? A: I have been a longtime fan of the comic. I also love the zombie genre, my zombie fandom going way back to Night of the Living Dea...
More>>
Comic Creator and Series Executive Producer Robert Kirkman Talk...
7/3/2010 11:41 AM EST
Robert Kirkman, creator of The Walking Dead comic and Executive Producer of the series, explains what it's like to bring his story to life and witness the end of the world (or at least the end of Atlanta) in the process. Warning: The following contains plot spoilers for The Walking Dead comic series. Q: You started writing The Walking Dead in 2003. What's it like to finally be on set? A: "Surreal,...
More>>
Dispatches From the Set of Waling Dead -- Writer, Director and E...
6/9/2010 2:05 PM EST
Frank Darabont (The Shawshank Redemption, The Green Mile) takes a moment from the set of AMC's The Walking Dead to discuss his inspiration for making a zombie series, what kind of hat you have to wear when directing in Atlanta and satisfying his desire to roll cars. Q: What attracts you to the zombie genre? A: I've always wanted to do my take on the zombie mythos, since I was a kid and I saw Romer...
More>>
The Walking Dead: The Complete Ninth Season Blu-ray Review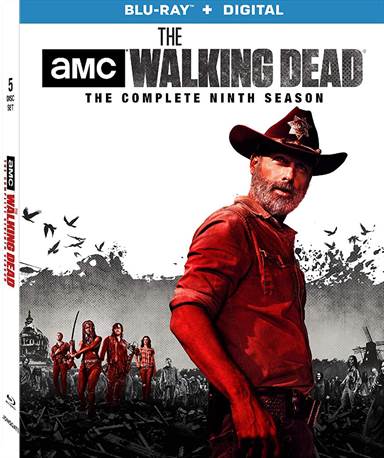 ​On October 31st, 2010, The Walking Dead premiered on AMC and the world of horror on TV was permanently changed. Say what you want about the trajectory of this show, there is no denying the impact it has had on mainstream television.
I became a fan of zombie-horror movies when I was a kid, and my mom, who is a horror fan herself, recited to me, the entire plot of Night of the Living Dead. I was instantly hooked on the idea of the dead returning to "life" and devouring the flesh of the living. The thought, at once, intrigued and terrified me. I needed to see it! Soon after, on a sleepover at our cousin's house, my older cousin, who had already seen Romero's Dawn of the Dead, proceeded to scare the crap out of the younger kids,myself included, by regaling us with a full-blown synopsis of the film, and he did not spare the gory details.
That clinched it, I had become a super- fan of George Romero's movies and I hadn't seen a single second of film footage.
It was official, zombies had usurped vampires as my favorite undead. That was all she wrote.
Fast forward almost 40 years, I'm still addicted to zombies, and The Walking Dead.
In case you aren't caught up:
Last season brought the culmination of "All Out War," which pitted Rick Grimes and his group of survivors against the Saviors and their leader, Negan. With Negan's life in his hands, Rick had a character-defining choice in front of him, and he spared Negan to uphold the values his late son, Carl, championed – values that created conflict within his group. Now, with our survivors rebuilding civilization under Rick's leadership a year and a half after the end of the war, it's a time of relative peace among the communities. However, the world they knew is rapidly changing, nature is literally taking over, and, as time passes, the communities confront unexpected obstacles and danger. But nothing can prepare them for the formidable force they're about to encounter, threatening the very idea of civilization our survivors have worked so hard to build.
As usual, I try my best to avoid a play-by-play review, as you can get that anywhere, and while I am no longer an uber fan of this show, I will say that it has never stopped trying to push the envelope of what a zombie show can be. The acting, directing, and cinematography are all excellent. Even beyond that, the makeup and special effects have taken zombies to the next level and I am never disappointed in seeing the next new "Gag"; decapitated heads on spikes, severed limbs, and chewed flesh continue to delight and amaze and keep us completely immersed in TWD universe.
Which brings us to the specs of this season-1080p, 16x9 (1.78:1) presentation and you are right there in the middle of the apocalypse. The grime and gore of everyday life, are presented in all its gloriously sweaty, HD goodness. From the fog-filled graveyard where the heroes come face to face with the Whisperers for the first time to the precarious, civilized cleanliness of Alexandria, the set pieces POP with amazing depth of field and clarity, you will all appreciate and, sometimes, even stare at, lovingly. And most of all, you will relish the look of the masks of the whisperers, which are actually quite scary, and incredibly detailed.
The Audio is impressive as well, presented in English 7.1 Dolby True HD. This is a seriously immersive and bombastic auditory experience, from the hushed sibilance as the Whisperers threaten the survivors, the moans of the undead, to simple conversations, the Dolby True HD will draw you into the bleak and terrifying world of a never-ending apocalypse.
There is no escape from the special features, either, as AMC Studios brings us a decent smattering of behind-the-scenes-goodness. Deleted Scenes, Seasons Change, In Memorium, and The Whisperers: Behind the Mask, and the Farewell to Rick (I admit I was shocked when they killed off Carl and felt that Rick was next but I was still sad to see him go). These, as well as a few others, will keep you bloody until October 6th, when season 10 premiers.
All in all, AMC Studios always presents an excellent package and at over 12 hours, this season is jam-packed with action and gore aplenty. Seriously, if you are a fan and/or completest I know you aren't waiting to read this review to get this set. If you are on the fence, have your friend share the Digital code and enjoy it, it will probably force you to go out and get a physical copy, too. Or if you're one of those types that's embarrassed to still admit you're a fan, you could always dress up in a zombie mask, and hide your identity.
Grade: B+
Special Features Include:
Deleted Scenes
"Seasons Change" Featurette
"In Memoriam" Featurette
"The Whisperers: Behind the Mask" Featurette
"Rick Farewell" Featurette
"Time Jump" Featurette
Bonus Scene: Episode 908
"Inside Episode …" Featurettes per episode
"Making of …" Featurettes per episode
Read More The Walking Dead Reviews
For more reviews please visit our film/television review section.
SPONSORED LINKS