Movie Reviews, Digital HD Reviews, and Television Reviews
Here at FlickDirect, our goal is to provide up-to-date reviews on theatrical, home entertainment, and television series. Check out the scoop on upcoming films or programming, and even our take on the classsics from our critics and Roten Tomoatoes Approved,
Allison Rose
.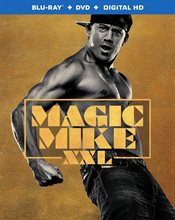 Magic Mike XXL

(Bonnie Greenberg) 10/6/2015 3:18 PM EST
After being a fan of the original Magic Mike movie, I couldn't imagine where they would go with the story line for Magic Mike XXL. I'm a huge fan of Channing Tatum and I think he's an amazing actor (It doesn't hurt that he is totally gorgeous and a rockin' dancer). This movie did have a slow start for me, but got be... Read More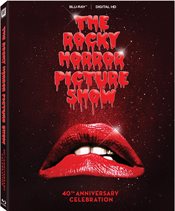 Rocky Horror Picture Show: 40th Anniversary

(Allison Hazlett-Rose) 10/5/2015 11:14 AM EST
"Let's do the time warp again". The Rocky Horror Picture Show turns 40 this year, and 20th Century Fox Home Entertainment is putting out a special edition Blu-ray to celebrate. Fans of Dr. Frank-N-Furter (Tim Curry; Charlie's Angels), Brad (Barry Bostwick; Spin City) and Jane (Susan Sarandon; Bull Durham) will want to own this... Read More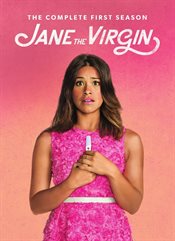 Jane the Virgin: The Complete First Season

(Allison Hazlett-Rose) 10/5/2015 10:15 AM EST
I wanted to give Jane the Virgin points for originality, until I found out it was based on a Telanovela called Juana La Virgen. As interesting and unique as the premise is, in a world full of superheroes and zombies, I just couldn't help but find it to be a little dumb. Garnering critical acclaim and a Golden Globe for the show'... Read More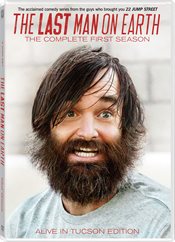 The Last Man on Earth: The Complete First Season

(Maureen Buccellato) 10/3/2015 10:21 AM EST
Last Man on Earth, starring Will Forte, takes place in the year 2020, after a virus has wiped out most of the human population. Forte plays Phil Miller, who, after the apocalypse, decides to take a trip to find other survivors. He eventually goes to Tucson, but when he can't find anyone he decides to end his life. However, this is w... Read More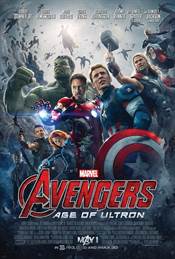 Avengers: Age of Ultron

(Allison Hazlett-Rose) 10/2/2015 11:19 AM EST
While anyone who is a huge fan of the Marvel franchise would want to own Avengers: Age of Ultron, I'm not sure "regular folks" would be as interested. The sequel to the 2012 blockbuster certainly made a great deal of money (just like its predecessor), but lacked the meatier storyline. Coming to Blu-Ray and Digital HD the begin... Read More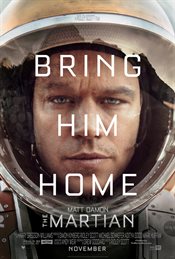 The Martian

(Paul Kates) 10/1/2015 1:59 PM EST
Ridley Scott once again dips his paws in to the science fiction genre with The Martian, based on Andy Weir's 2011 novel of the same name, and stars Matt Damon as Mark Watney, a NASA botanist based on a scientific research base on the surface of the red planet.The crew of ARES 3 are forced to make a sudden emergency evacuation from Mars when a storm... Read More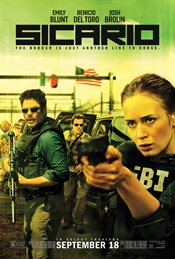 Sicario

(Nathan M Rose) 10/1/2015 10:10 AM EST
In Mexico, Sicario Means Hitman.Ripped directly from today's headlines comes Sicario, a film about the brutal war against drugs and the Mexican cartels, directed by Denis Villeneuve (Prisoners, Untitled Blade Runner Project).FBI Agent Kate Macer (Emily Blunt; The Edge of Tomorrow, Looper) is very good at her job on the FBI kidnapping task forc... Read More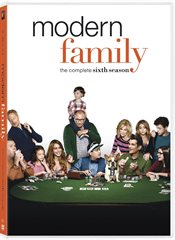 Modern Family: The Complete Sixth Season

(Allison Hazlett-Rose) 9/29/2015 1:31 PM EST
Has the reign of Modern Family ended? Is the fairy tale over? For five years, the show has won the Emmy Award for Outstanding Comedy Series, but ,this year, they were upset by a different show. So the question remains… Has Modern Family lost its edge?As Season 7 is just beginning, I was able to take a look back at the fatef... Read More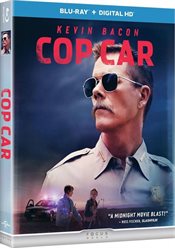 Cop Car

(Nathan M Rose) 9/29/2015 10:46 AM EST
Director Kevin Smith once said that the golden age of independent films has left us, and what we are left with is just big studio films created by a committee. Most days, I hold to these truths. However, once in a while, a film comes along that throws caution to the wind and surprises you.Cop Car, written and directed by Jon Watts (director of the ... Read More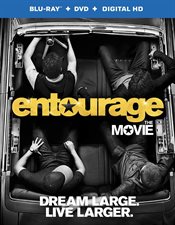 Entourage

(Allison Hazlett-Rose) 9/28/2015 11:38 AM EST
I'm not sure why studios think it's a good idea to take every successful TV show and make it into a feature film. I understand they feel it will be an easy moneymaker with a "built in audience", but too many times they come into it with a half-cocked script that doesn't do the show justice. While Entourage: The Movi... Read More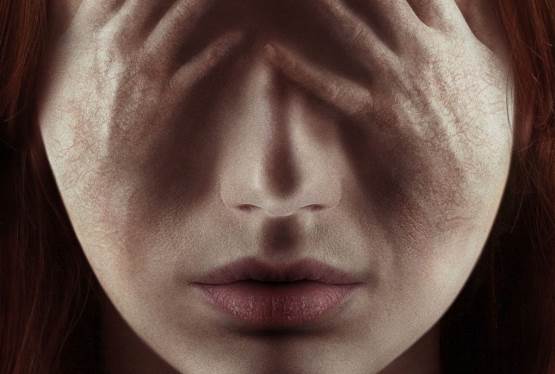 Oculus
WAS: $19.99
NOW: $12.99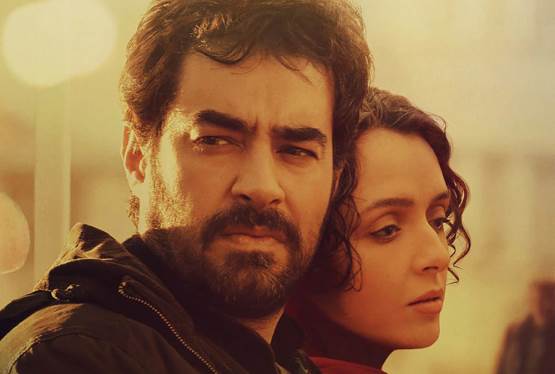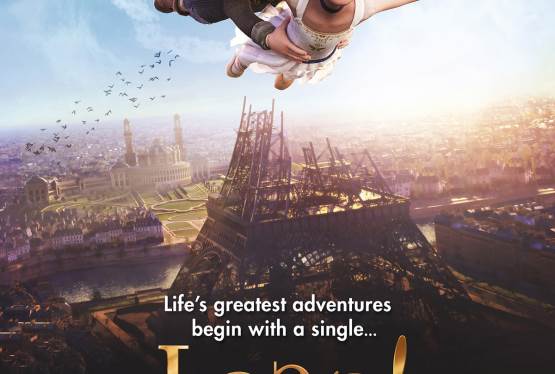 Leap!
WAS: $14.99
NOW: $12.99