Movie Reviews, Digital HD Reviews, and Streaming Reviews
Here at FlickDirect, our goal is to provide up-to-date reviews on theatrical, home entertainment, and television series. Check out the reviews of upcoming films or programming, and even our take on the classsics.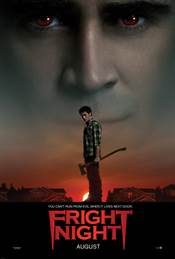 Fright Night
John Delia |
Aug 18, 2011
The scary, seething, suspenseful, gory, horror filled Fright Night left me turning my head on my way to the car following the showing. It's a frightening flick that takes its toll on those that ...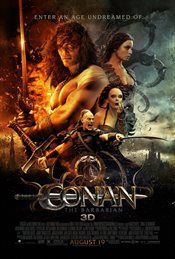 Conan The Barbarian
John Delia |
Aug 18, 2011
Hollywood has a way of reinventing things by rejuvenating characters and bringing them up to date with all the bells and whistles necessary to make it 'fresh and new.' This is the case of ...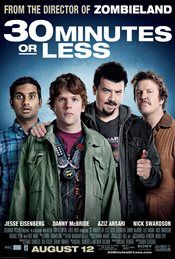 30 Minutes or Less
Chris Rebholz |
Aug 12, 2011
When it comes to comedies the simplest plot device is the easiest one. When you look at films like Harold & Kumar, Pineapple Express, or The Hangover you can see how a simple scenario can become f...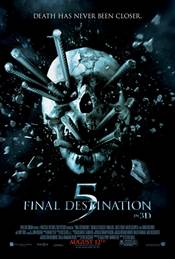 Final Destination 5
John Delia |
Aug 11, 2011
Shattering, piercing, gut wrenching, queasy, bloody, gouging, bone breaking, mind blowing, and yet mesmerizing that's what Final Destination 5 is all about, especially in 3D. This is one of ...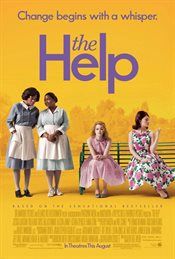 The Help
John Delia |
Aug 09, 2011
It's hard to believe that it was only a short period of time ago that people were still separating black from white. In The Help we find what a little thing like writing a book could do to stir ...
The Change-Up
John Delia |
Aug 04, 2011
Not much to say positive about The Change UP a lame film that tries every old trick in the book to grab your attention and make you think it's comedy. The film suffers from 'I've seen that...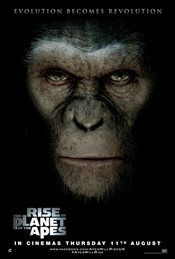 Rise of the Planet of the Apes
John Delia |
Aug 04, 2011
Do you have your Action/Adventure fill for summer, or are you ready for more? Try Rise of the Planet of the Apes for a thriller that will have you on the edge of your seat. I like the way ...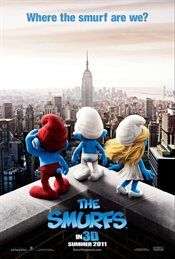 The Smurfs
Nathan M Rose |
Jul 29, 2011
Those lovable Smurfs have finally hit the big screen this summer with their first theatrical live-action-film, simply entitled, The Smurfs. The Smurfs follows the adventures of Papa Smurf and his...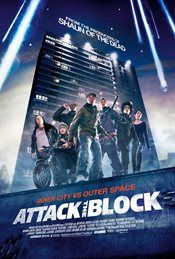 Attack The Block
Marco Duran |
Jul 28, 2011
The South London housing estates, or "blocks", have always been a great place to stage a film, especially to a Yankee like me. When I think of London, I think of some place nice and cl...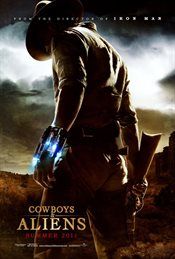 Cowboys & Aliens
John Delia |
Jul 28, 2011
Strap your six-gun to your waist, tie the string around your leg and ride over to see the movie Cowboys & Aliens a rip snorting account of a universe invasion. Seriously now, there will be n...