Movie Reviews, Digital HD Reviews, and Streaming Reviews
Here at FlickDirect, our goal is to provide up-to-date reviews on theatrical, home entertainment, and television series. Check out the reviews of upcoming films or programming, and even our take on the classsics.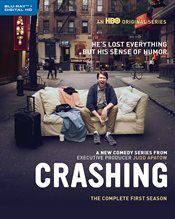 Crashing: The Complete First Season
Allison Hazlett-Rose |
Aug 07, 2017
The writing is pretty good and flows nicely.  With a few episodes directed by Judd Apatow (Trainwreck), there is also a feel of gawky realism that makes the audience sympathetic.  It seems HBO has yet another hit on its hands.  I hope Crashing can continue the momentum it built in season one.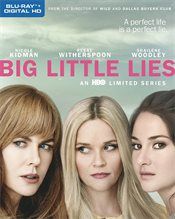 Big Little Lies
Allison Hazlett-Rose |
Aug 01, 2017
With a good old fashioned "whodunit" plot surrounded by narcissistic people and their spoiled children, Big Little Lies offers quality entertainment that we have come to expect from HBO.  This is one show that should not be missed.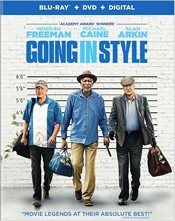 Going in Style
Allison Hazlett-Rose |
Aug 01, 2017
While meant to be a comedy, this remake makes a statement regarding our elderly and how we treat them. After working all their lives, greed sees their pensions ripped out from under them and their social security isn't enough for them to live on.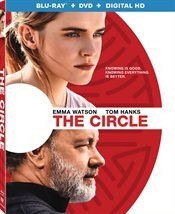 The Circle
Nathan M Rose |
Aug 01, 2017
Even though The Circle is work fiction its themes are extremely relevant in today's society. A society in which everyone shares and documents everything they do online for the world to see.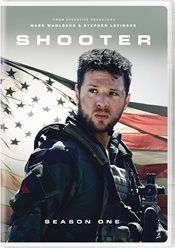 Shooter: The Complete First Season
Allison Hazlett-Rose |
Jul 29, 2017
Shooter highlights the precision and calculations needs to be one of the great snipers in the world.  Unfortunately, the drama is lack luster and doesn't really offer up the level of suspense and tension that it should.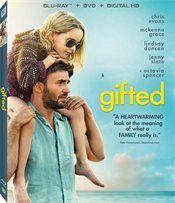 Gifted
Allison Hazlett-Rose |
Jul 29, 2017
Family drama usually makes for a good script and while Gifted is no exception, the cast is really what gives the movie its bite. If you like a good, heartfelt story, this is worth watching.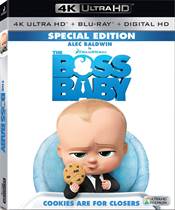 The Boss Baby
Allison Hazlett-Rose |
Jul 27, 2017
Baldwin is perfect as the voice of the Boss Baby.  His deep vocal tones are authoritative and commanding, which make Boss Baby believable.  Kudrow and Kimmel have a soothing quality to their voices that make them great choices for the parents.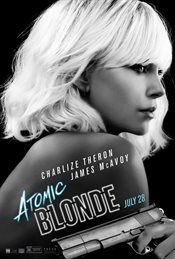 Atomic Blonde
Allison Hazlett-Rose |
Jul 26, 2017
While I expected one of the plot twists in the film (making it somewhat predictable), I didn't see a second one that blindsided me at the end of the film and made for a nice surprise.  Atomic Blonde had good flow and pacing and just the right amount of action so it didn't go over the top.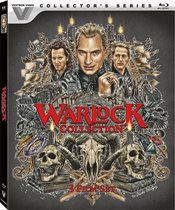 Warlock Collection
Leonard Buccellato |
Jul 25, 2017
I don't know how many times I can say this but these Vestron Video releases are casting a spell on me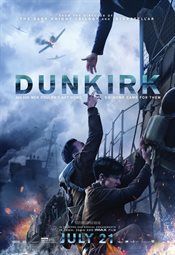 Dunkirk
Allison Hazlett-Rose |
Jul 18, 2017
Hans Zimmer's score also added an additional element to the overall feel of Dunkirk and helped build the suspense and momentum throughout. The cinematography was exceptional with shots from above of a vast waterway and close up views of the beach, inside a ship, and the French shoreline.