Sylvester Stallone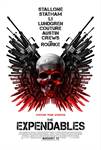 The Expendables (2010)
Sylvester Stallone gears up for a men-on-a-mission film with the Nu Image/Millennium Films war picture The Expendables. Jason Statham and Jet Li co-star alongside the brawny filmmaker as a group of mercenaries...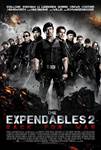 The Expendables 2 (2012)
Barney Ross (Sylvester Stallone), Lee Christmas (Jason Statham), Yin Yang (Jet Li), Gunnar Jensen (Dolph Lundgren),Toll Road (Randy Couture) and Hale Caesar (Terry Crews) -- with newest members Billy the...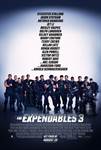 The Expendables 3 (2014)
In THE EXPENDABLES 3, Barney (Stallone), Christmas (Statham), and the rest of the team come face-to-face with Conrad Stonebanks (Gibson), who years ago co-founded The Expendables with Barney. Stonebanks...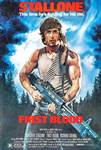 First Blood (1982)
After being arrested for a crime which he did not commit, a Green Beret survivor of the Vietnam War begins having terrible nightmares. This gripping, action-packed tale demonstrates the tragic psychological...
Grudge Match (2013)
Pittsburgh boxers Billy "The Kid" McDonnen (Robert De Niro) and Henry "Razor" Sharp (Sylvester Stallone) shared a fierce rivalry back in the 1980s. Each had scored a victory in two...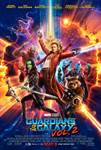 Guardians of the Galaxy Vol. 2 (2017)
From Marvel, the studio that brought you the global blockbuster franchises of Iron Man, Thor, Captain America and The Avengers, comes a new team-the Guardians of the Galaxy. An action-packed, epic space...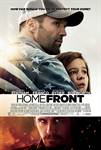 Homefront (2013)
A widowed ex-DEA agent retires to a small town for the sake of his 10-year-old daughter. The only problem is he picked the wrong town.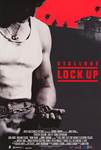 Lock Up (1989)
This is hell and I'm going to give you a guided tour! With these chilling words, the warden (Donald Sutherland) welcomes Frank Leone (Sylvester Stallone) to Gateway Prison, a nightmare jail where every...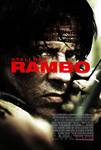 Rambo (2008)
Twenty years after the last film in the series, John Rambo (SYLVESTER STALLONE) has retreated to northern Thailand, where he's running a longboat on the Salween River. On the nearby Thai-Burma (Myanmar)...