Jackie Chan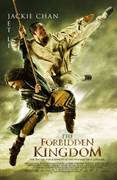 The Forbidden Kingdom (2008)
Jason (Michael Angarano), an American teenager, is a huge fan of Hong Kong cinema and old kung-fu movies. While browsing in a Chinatown pawn shop, he discovers the stick weapon of an ancient Chinese sage...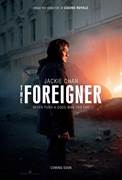 The Foreigner (2017)
The Foreigner, starring Jackie Chan and Pierce Brosnan, is a timely action thriller from the director of "Casino Royale."The film tells the story of humble London businessman Quan (Chan), whose...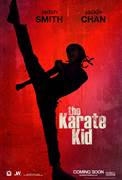 The Karate Kid (2010)
12-year-old Dre Parker (Jaden Smith) could've been the most popular kid in Detroit, but his mother's (Taraji P. Henson) latest career move has landed him in China. Dre immediately falls for his classmate...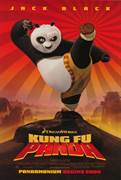 Kung Fu Panda (2008)
Po the panda (Jack Black) works in his family's noodle shop and dreams of becoming a kung-fu master. His dream becomes a reality when, unexpectedly, he must fulfill an ancient prophecy and study the skills...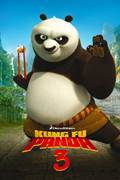 Kung Fu Panda 3 (2016)
When Po's long-lost panda father suddenly reappears, the reunited duo travels to a secret panda paradise to meet scores of hilarious new panda characters. But when the supernatural villain Kai begins...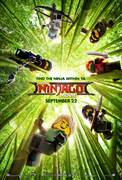 The Lego Ninjago Movie (2017)
n this big-screen NINJAGO adventure, the battle for NINJAGO City calls to action young Master Builder Lloyd, aka the Green Ninja, along with his friends, who are all secret ninja warriors. Led by Master...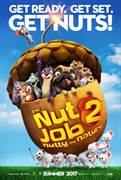 The Nut Job 2: Nutty by Nature (2017)
When the evil mayor of Oakton decides to bulldoze Liberty Park and build a dangerous amusement park in its place, Surly Squirrel and his ragtag group of animal friends need to band together to save their...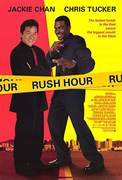 Rush Hour (1998)
LAPD Det. James Carter insists. He gets a partner. And since that partner is played by dynamic martial arts legend Jackie Chan and motor-mouthed Carter is played by wisecracking Chris Tucker, Rush Hour...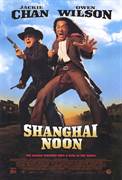 Shanghai Noon (2000)
The classic western gets a kick in the pants when Jackie Chan travels to the Wild West to rescue a kidnapped princess. After teaming up with a train robber, the unlikely duo take on a Chinese traitor and...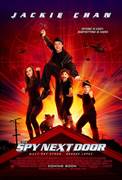 The Spy Next Door (2010)
Jackie Chan is set to star in "The Spy Next Door," an action-comedy which centers on a man (Chan) who is called to baby-sit his neighbor's children and winds up having to fight off secret...