The Karate Kid (2010)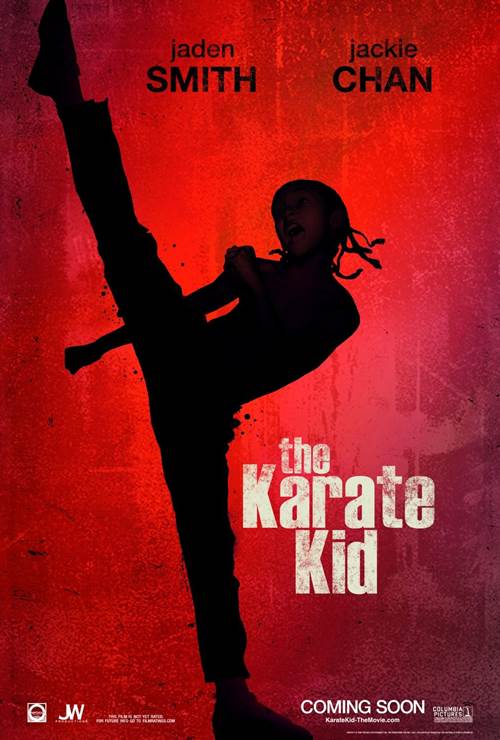 | | |
| --- | --- |
| Director: | |
| Writers: | |
| Cast: | |
| Released: | Friday, June 11, 2010 |
| Length: | 140 minutes |
| Studio: | Columbia Pictures |
| Genre: | Drama |
| Rating: | Some material may not be suitable for children. |
The Karate Kid Synopsis
12-year-old Dre Parker (Jaden Smith) could've been the most popular kid in Detroit, but his mother's (Taraji P. Henson) latest career move has landed him in China. Dre immediately falls for his classmate Mei Ying - and the feeling is mutual - but cultural differences make such a friendship impossible. Even worse, Dre's feelings make an enemy of the class bully, Cheng. In the land of kung fu, Dre knows only a little karate, and Cheng puts "the karate kid" on the floor with ease. With no friends in a strange land, Dre has nowhere to turn but maintenance man Mr. Han (Jackie Chan), who is secretly a master of kung fu. As Han teaches Dre that kung fu is not about punches and parries, but maturity and calm, Dre realizes that facing down the bullies will be the fight of his life.

Purchase DVD/Blu-ray/4K UHD physical copy of The Karate Kid today at Amazon.com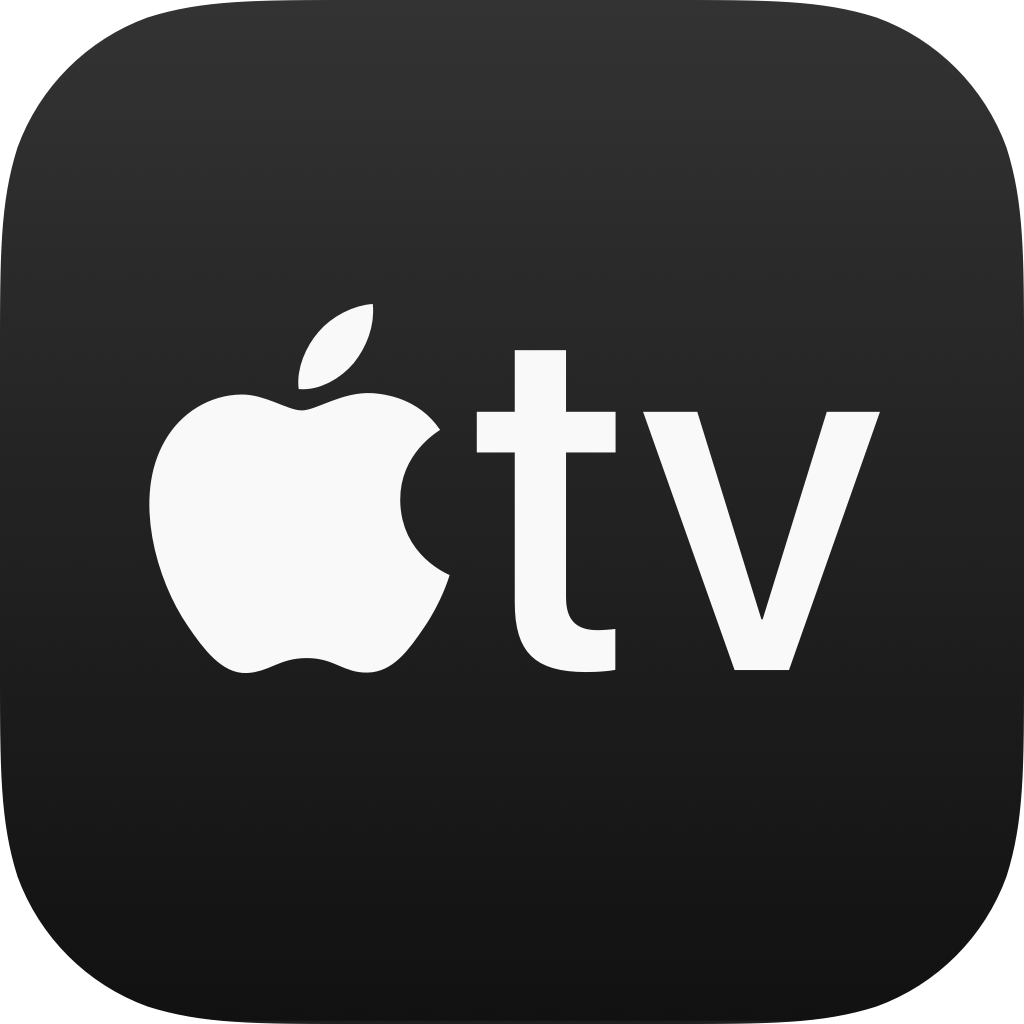 Stream The Karate Kid in Digital HD/4K from the AppleTV store.
The Karate Kid images are © Columbia Pictures. All Rights Reserved.
Netflix Renews Cobra Kai for Fifth Season
8/27/2021 1:30 PM EST
Cobra Kai has been renewed for a fifth season at Netflix. The nostalgia filled-series currently has three seasons available for streaming, with a fourth dropping in December of this year. The popular series recently earned four Emmy nominations, including Outstanding Comedy Series, Outstanding Sound Editing for a Comedy, Outstanding Stunt Performance, and Outstanding Sound Mixing for a Comedy. Ral...
More>>
YouTube Renews Cobra Kai for a Third Season
5/3/2019 3:02 PM EST
YouTube has announced that they have renewed their hit series "Cobra Kai" for a third season. The "Karate Kid" spin-off stars original actors Ralph Macchio and William Zabka. The series premiered last year and scored 55 million views for its first episode. Season 2 premiered last week and picked up where the last season left off with the surprise return of former Cobra Kai leader John Kreese. A ba...
More>>
The Karate Kid Celebrates Its 35th Anniversary With a Theatrical...
2/4/2019 4:34 PM EST
This Spring, Fathom Events will be running The Karate Kid in movie theatres to celebrate its 35th Anniversary. The limited release will coincide with the film's release on 4K Ultra HD from Sony Pictures Home Entertainment.The fully restored film will play on movie screens nationwide on Sunday, March 31, and Tuesday, April 2 and the 4K Ultra HD will be released on April 16. The 4K Ultra HD will inc...
More>>
Karate Kid Series, Cobra Kai, Coming to YouTube Red
8/4/2017 11:22 AM EST
80s kids, rejoice! The Karate Kid is coming back into our lives via a 10-episode half-hour series, Cobra Kai, that will be released through YouTube Red in 2018.The series will pick up 30 years after the films and will star Ralph Macchio and William Zabka in their classic roles.In the series, we will see how each man has wound up in life - Daniel LaRusso (Macchio) who has made a success of himself,...
More>>
The Karate Kid Theatrical Review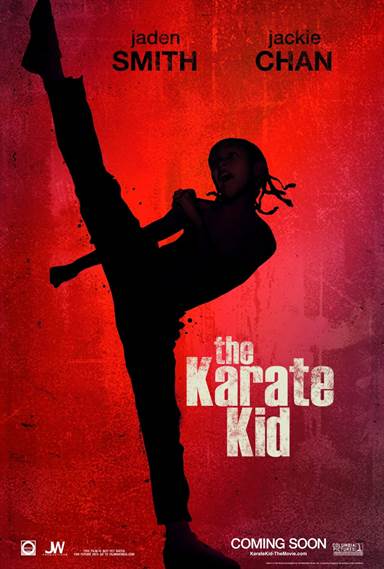 The Karate Kid
of 1984, featuring Pat Morita and Ralph Macchio, on which this remake is based, is a classic coming of age story, despite the principals' lack of familiarity with any of the vagaries of the martial arts they pretended to practice. When I heard they were remaking it, I couldn't imagine why, but for the usual cynical reasons.
Learning more about the movie in the run-up to the release did not arouse any semblance of sense. Firstly, the movie would feature Kung Fu and take place in China, yet retain the Karate Kid title. Secondly, it was designed as a "star vehicle" to launch the acting career of Jaden Smith, son of mega-star Will Smith. Indeed, he gets credit before the venerable Jackie Chan — something that did not sit right with me. I realized that the thematic outline of the movie would still work, and I figured that Mr. Han (Chan) might not live up to Mr. Miyagi (Morita), but one could hardly expect that.
Having seen it, I'm pleased to report that it was surprisingly good. The film hews to the original closely enough to be sufficiently recognizable, but diverges where it might in order to color the character of the film, both visually by way of the vast natural beauty of China, and kinetically by way of Kung Fu. The bad guys speak very little English, communicating to the audience instead via subtitles, a moderately gutsy decision. The film gives Jackie Chan more meat to chew on with a brief look into his tragic back-story, taking him out of his comic comfort zone.
The movie is long, yet moves reasonably quickly; perhaps it moves too quickly in the sense of plot timeline, considering that Dre Parker (Smith) learns skills it takes a lifetime to master in the course of a few weeks). The supporting cast is good, with Dre's girlfriend Meiying (Wenwen Han) stealing a scene here and there. Smith is also credible, to my great pleasure. For a young actor, especially one with his pedigree, playing a character that is cocky, yet vulnerable, is probably one of the greatest challenges to face. I have never felt, for example, anything resembling charisma from Transformers star Shia LaBeouf, but I wound up liking Smith.
The Kung Fu training, a departure from the Karate of the original film, pays homage to both the demands of the outrageous Kung Fu of cinema legend and limitations of skilled practice in the real world such as you might believe. The bullies are definitely a step down from the scary skeleton-pajama clad California toughs of the original. These 12-year-old Kung Fu gangsters are mean, but you never get the impression the stern school principal couldn't slap them straight if they ever misbehaved in front of her. The evil master is good for his part, but we never get anything as resonant as the original's Cobra Kai. It is perhaps a failure of the daring reliance on subtitles that we don't get the cultural cues from these antagonists that we got from a suburban bad-guy karate school in sunny California.
Many will complain that this Karate Kid does not quite do the service for Kung Fu that the original did for Karate. For my part, I think that the "realism" of the movie, with respect to the martial arts, is quite inferior to the merit of the story it's telling. I did slightly cringe in disbelief when Dre, after several practice-by-yourself sessions of the wax-on/wax-off variety, pulled off a body spinning sacrifice throw. To be fair, I believe that the story would not have been at all improved with a "10-years-later" segue to make time for learning that. It also wouldn't have been improved with head-gear and gloves.
The creators have taken an original, winning formula and poured more iron into it to recast a recognizable original for a new generation. The changes they made were thoughtful. Even their decision to keep the absurd name makes sense when you realize that every 40 year old parent will take their kids because they recognize it, never mind any quibbles over the specific martial arts in play. I would.
-- Marco Chacon
For more reviews please visit our film/television review section.
SPONSORED LINKS