A Very Harold & Kumar Christmas Theatrical Review
By
John Delia
,
Nov 03, 2011 07:33 PM EST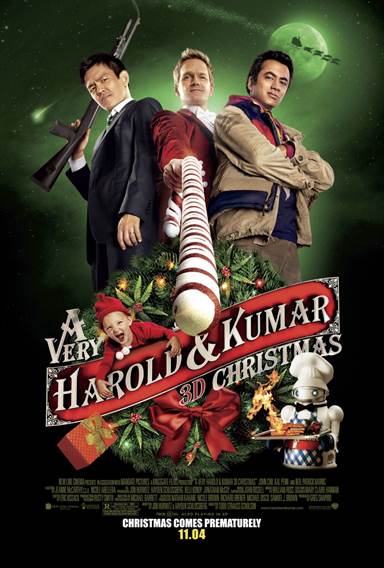 Definitely a man flick A Very Harold & Kumar 3D Christmas follows up on the other two outings with a lot of eye candy and sex, but the gals will get an eye full too. You do not have to have seen the other two flicks, but I bet you will go rent them after seeing this wild comedy; it's as good at The Hangover.

Their signature full circle crazy night out takes full swing when Harold's (John Cho) father-in-law Mr. Perez (Danny Trio) comes to visit their daughter's new home for the holiday bringing his own homegrown Christmas tree. In order to impress him Harold volunteers to trim the tree while his new wife Maria (Paula Garces) and the rest of the Perez clan go out shopping.

Kumar (Cal Penn) in the meantime receives a package at his apartment addressed to Harold so he brings it over to his house. Upon opening the box they find a marijuana cigarette. When Kumar lights it up and Harold throws it out the window it flies back in burning down the Christmas tree. So starts the journey to find a replacement tree and the kind of trouble only these two misfits can get into.

The film is a laugh a minute with so many funny sight gags, impossible situations, wild parties…well if you have seen the other two films you will know what I mean. Penn and Cho are amazing together much like Cheech and Chong a couple of decades ago. Cho always plays the straight man that seems to get himself into harm's way with Penn entering the situation making it absurd. The two make the perfect team for their style of comedy that hardly ever gets matched on the screen.

In this episode there's a lot of crudeness with Wall Street protesters throwing eggs, dog fecies and other stuff that pushes the yuck factor. There's even swinging parties with sex going on in bedrooms and trouble from the Russian Mafia. But most of the wickedness comes with the drug use. When the Christmas tree burns down Harold calls his new best friend Todd played by Tom Lemmon who has his young daughter in tow. With smoke from joints blowing in her face and cocaine snowing down on her it adds to the silliness that feeds the laughter throughout the film.

The 3D adds a lot of fun to the film and it's done amazingly well with a lot of eye popping elements that crash through the screen, float through the air and fill the theater with things like snow flakes, marijuana smoke, cocaine dust, parts of a car, and too many more to mention. It's an excellent use of the special effect in most scenes making the film extremely fun to watch.

A Very Harold & Kumar 3D Christmas is rated R for strong crude and sexual content, graphic nudity, pervasive language, drug use and some violence. Oh, be warned that if you have ever watched the film A Christmas Story then you know the scene where the boy has his tongue frozen to the flagpole. Well in this film Harold and Kumar do their own take on the unfortunate situation.


Purchase a DVD/Blu-ray/4K UHD physical copy of A Very Harold & Kumar Christmas today at Amazon.com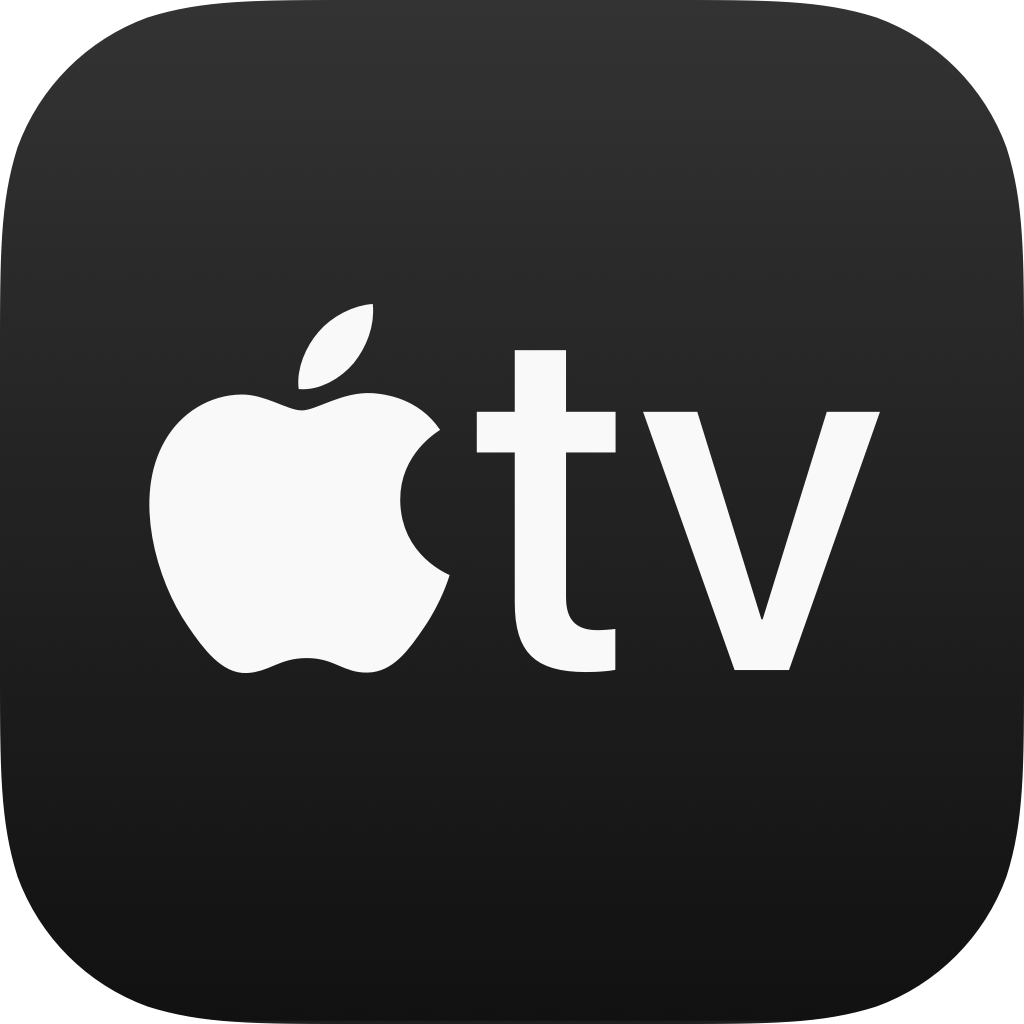 Download A Very Harold & Kumar Christmas in Digital HD/4K from the iTunes store.