Sherlock Holmes 3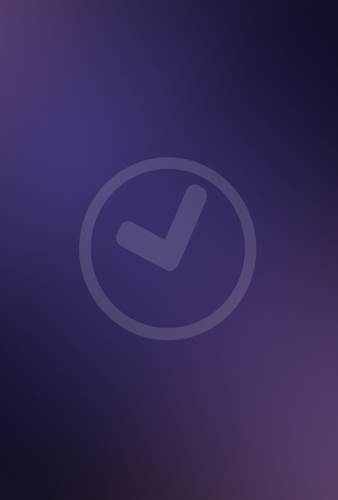 | | |
| --- | --- |
| Director: | |
| Writers: | |
| Cast: | |
| Released: | Coming Soon |
| Studio: | Warner Bros. |
| Genre: | Action/Adventure |
| Rating: | This Film Is Not Yet Rated |
Sherlock Holmes 3 Synopsis
Sherlock Holmes 3 images are © Warner Bros.. All Rights Reserved.
Robert Downey Jr's Sherlock Holmes Series Heading to HBO Max
4/5/2022 4:33 PM EST
HBO Max is currently developing two shows that will be connected to the "Sherlock Holmes" universe.The shows will hail from Team Downey, owned by Robert Downey Jr. and Susan Downey, and will feature new characters from the "Sherlock Holmes" universe. Downey Jr. and Jude Law starred in the two films, 2009's "Sherlock Holmes" and 2011's "Sherlock Holmes: A Game of Shadows". The new shows will also t...
More>>
Rocketman's Dexter Fletcher In Talks to Direct Sherlock Holmes 3
7/11/2019 4:20 PM EST
Dexter Fletcher is currently in talks to direct the upcoming film "Sherlock Holmes 3". The film will star Robert Downey Jr. and Jude Law as their characters, Holmes and Watson.Fletcher directed "Rocketman", as well as taking the helm for "Bohemian Rhapsody" after Bryan Singer was fired. Guy Ritchie directed the first two "Sherlock Holmes" films, which grossed over $1 billion combined worldwide.The...
More>>
Joel Silver Confirms Start of Production for Sherlock Holmes 3
5/20/2016 2:51 PM EST
Today, Joel Silver, producer for the upcoming Sherlock Holmes film, has confirmed that production will begin this fall. He also confirmed that they have a script and that Robert Downey Jr. and Jude Law will both be returning to reprise their roles as Sherlock Holmes and Dr. Watson. Silver said during an interview, "It looks like it could happen this fall. Downey said he wants to do it. He's gotta ...
More>>
Another Sherlock Holmes Film a Possibility
9/26/2013 5:13 PM EST
Despite all the chatter about a possible third film for the Warner Bros. Sherlock Holmes franchise since the last movie, "A Game of Shadows", back in 2011, little has happened.Things may have be changing a little now as Sherlock's trusted side kick, Dr. Watson (Jude Law) has been talking to Empire over the possibilities of making a third movie happen, by stating he has already had a few meetings w...
More>>
Dan Lin Discusses Sherlock Holmes 3
12/18/2012 10:33 AM EST
Even before "Sherlock Holmes: A Game of Shadows" was released, it was known that work on a script for a third installment of the franchise was well under way. Now, producer Dan Lin has been telling Collider that indeed a third movie is on its way, but we will have to be patient. "It is a high priority for the studio and all for the filmmakers involved. We want to make the right movie.  We got a gr...
More>>
Jude Law Talks Sherlock Holmes 3
9/18/2012 2:02 PM EST
Jude Law, who is currently out doing press for "Anna Karenina", recently spoke about the possibility of a third "Sherlock Holmes" film.Law said, "I don't [know when filming begins]. There's certainly talk of it and I know there's a script being played around with, but [Robert] Downey's a busy boy and I'm a busy boy, so we'll see. But we want to [do another one]. We're a very happy team and we have...
More>>
Win Complimentary Passes To See An Advance Screening of Sherlock...
12/7/2011 12:08 PM EST
Warnes Bros will release the highly anticipated film, Sherlock Holmes: A Game of Shadows, on Friday, December 16th, 2011 and for all you fans that are living in South Florida, we have a way for you to catch a complimentary screening of it early. Just "Like" FlickDirect on Facebook and email contest@flickdirect.com with your mailing address, and your Facebook profile (for like verifcation).  All n...
More>>
Drew Pearce Hired for Sherlock Holmes 3
10/24/2011 11:56 AM EST
"Sherlock Holmes 3" is moving along with development. The second film in the franchise still won't be released for another two months, but a writer has already been secured for the third.Warner Bros. has brought on Drew Pearce from "Iron Man 3" and "No Heroics" fame. There is no word yet on what the plot for the third film will be.  The first film was an original story, and the second film's story...
More>>
SPONSORED LINKS