Wonder Woman (2017)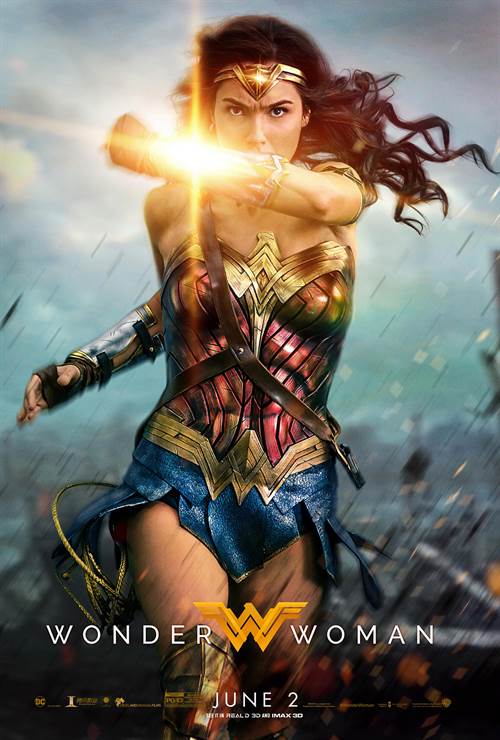 Share this:
| | |
| --- | --- |
| Director: | |
| Writers: | |
| Cast: | |
| Released: | Friday, June 2, 2017 |
| Length: | 141 minutes |
| Studio: | Warner Bros. |
| Genre: | Sci-Fi/Fantasy, Action/Adventure |
| Rating: | Some material may be inappropriate for children under 13. |
Synopsis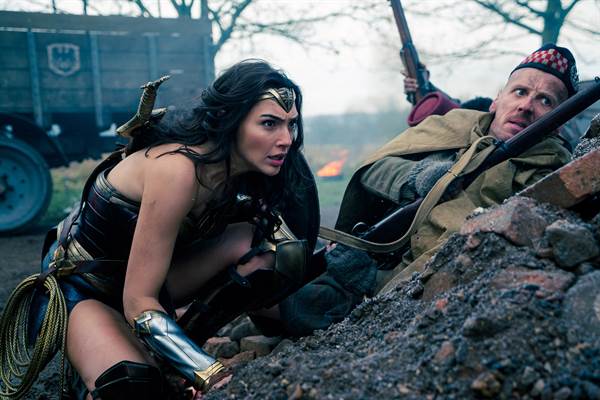 Before she was Wonder Woman, she was Diana, princess of the Amazons, trained to be an unconquerable warrior. Raised on a sheltered island paradise, when an American pilot crashes on their shores and tells of a massive conflict raging in the outside world, Diana leaves her home, convinced she can stop the threat. Fighting alongside man in a war to end all wars, Diana will discover her full powers... and her true destiny.

Purchase DVD/Blu-ray/4K UHD physical copy of Wonder Woman today at Amazon.com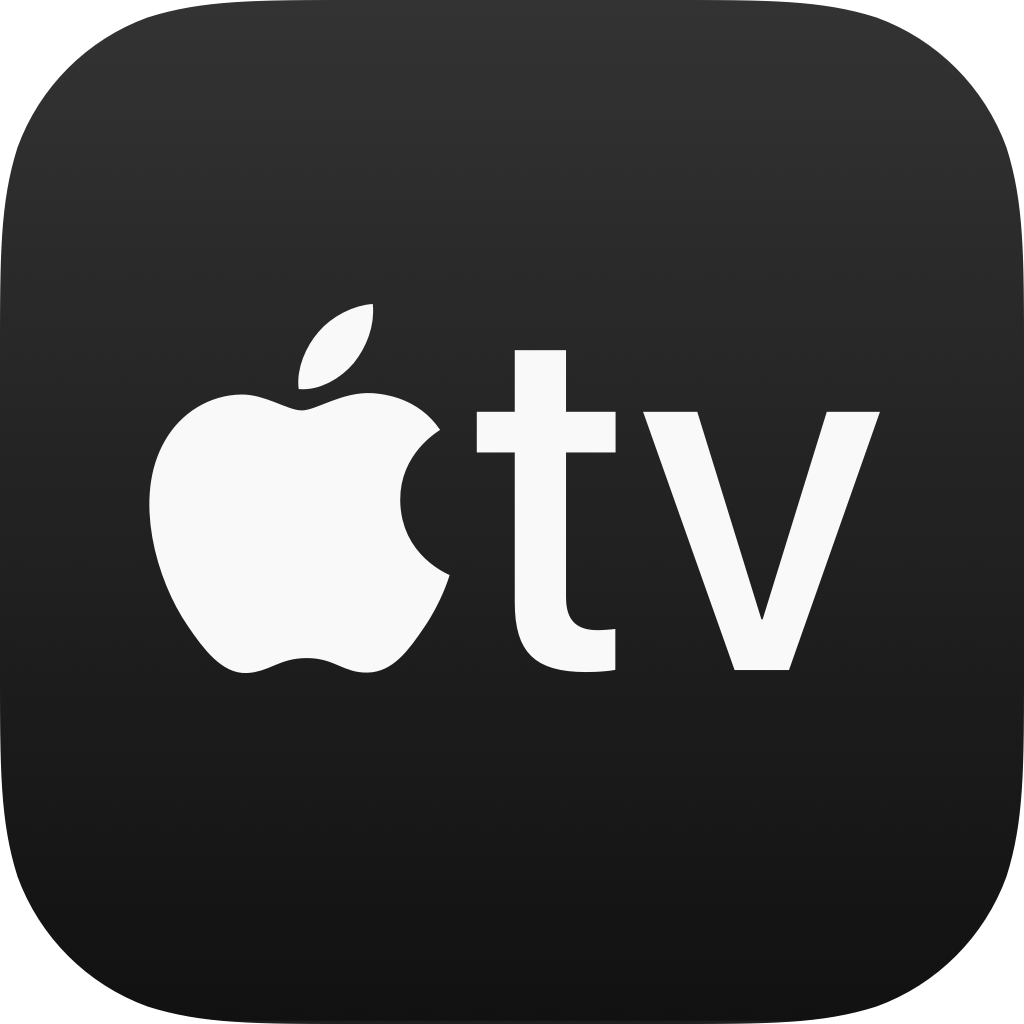 Download Wonder Woman in Digital HD/4K from the iTunes store.
Listen to the Wonder Woman soundtrack on Apple Music.
Wonder Woman images are © Warner Bros.. All Rights Reserved.
Warner Bros. Opens Online Wonder Woman Store To Coincide With Fi...
6/7/2017 9:35 AM EST
Wonder Woman has hit theaters and has had a truly wonderful opening weekend, to say the least.  Share your love of the movie by getting the Wonder Woman in your life officially licensed Warner Bros. Products, such as art, iPhone covers, blankets, drinkware, jackets, handbags and much, much more - "this store is the first stop for all your Amazonian accessories!"  To celebrate the opening of the Wo...
More>>
Lebanon Threatens Boycott of Wonder Woman Film
5/30/2017 1:53 PM EST
Looks like no movie is safe from controversy these days. The latest target of boycott threats is Wonder Woman, which stars Gal Gadot. Lebanon's ministry of economy is calling for a boycott because Gadot is Israeli.Lebanon is at war with Israel and has laws in place that boycott Israeli products. They also have laws that ban travel to Israel or even having contact with any of its citizens. It appea...
More>>
Wonder Woman Theatrical Review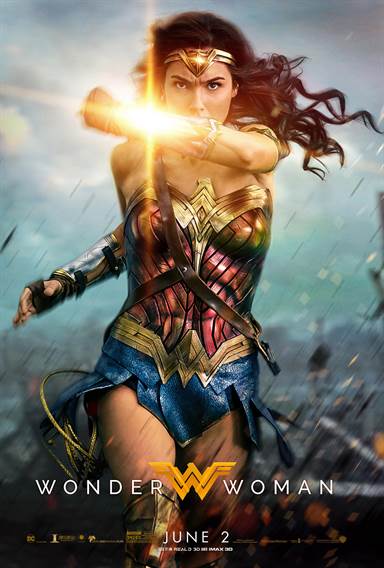 As many a young girl before and after, I dreamed of being Wonder Woman. Years [decades] would pass with multitudes of proposed actors and storylines inspiring an "eh, I can see that," at best. Then came the age of MCU & DCEU (Marvel Cinematic & DC Extended Universes, respectively); and, of course, Gal Gadot (Fast & Furious; Keeping Up with the Joneses).

Wonder Woman has been one of the most yearned for (and cruelly teased) superhero films that we thought would never come to fruition. The realization [of the character], however, finally occurred in the highly anticipated Batman v Superman: Dawn of Justice. The film would also be a huge disappointment save for the appearance of Diana Princess of Themyscira, a.k.a. Wonder Woman, a.k.a. Diana Prince; giving us both the indication and hope that her first titular film would emerge the preeminent push of the DCEU.

The breadth of pressure shouldered by the Wonder Woman film almost requires Amazons. For starters, it is the first major studio (Warner Bros.) superhero film to be both female fronted (Gadot) and directed (Patty Jenkins; Monster; Monster). Then, there is the anxious fan base to appease. All the while, whether admittedly or not, judgments will be made based on the ever-rising bar in the [currently] male-dominated comic cinematic galaxy with the blame of any shortcomings being cast upon the "lack of draw for female…" Some fans might have been hoping for a deeper dive into Diana's manifestation of Wonder Woman in the mortal realm. They will not be disappointed in what is one of the better origin stories/films to date.

While often necessary, origin films often disappoint (a MARVEL-ous mom, I have yet to sit through the complete Thor film). Sure, it is a...refreshing, if you will, origin story as we've not seen it in a film; nor, have we seen any recent tellings that have captured the attention of the general population. From a cinematographic perspective, it is captivating and bright. There is beauty to behold in many regards.

This all on the protected island of Themyscira. The only home Diana has ever known. Here, she is sheltered and protected by her mother, Queen Hippolyta portrayed by Connie Nielsen (The Good Wife; Gladiator). In spite of her mother's efforts, the fierce warrior within Diana can not be contained. Even as a young girl, she is daring and rebellious; imploring her aunt, Robin Wright (House of Cards; Forrest Gump) as General Antiope, to train her.

Gal Gadot is Diana/Wonder Woman incarnate. The epitome of an Amazon warrior, Gadot is a former Miss Israel, and combat trainer in the Israeli Defence Forces (IDF). She brings strength, statuesque beauty, skill, warmth and just enough scamp. Diana's seclusion and consequent inexperience is displayed with sophisticated innocence and purity rather than naivete. She is unhindered by the gender roles and biases imposed by mankind.

Zeus created the hidden island of Themyscira to keep the all-female Amazon warriors shielded. Here, the racially diverse Amazon women train for the purpose...to restore the peace among mankind should Ares, the god of war, return to "poison" them turning them against each other. The General (Wright) trains Diana from childhood (brilliantly portrayed by newcomers Lilly Aspell and Emily Carey) through her becoming a young woman and Zeus' secret weapon. Wright is as fierce as ever and strikes an imposing presence as an Amazon. Her ever-evolving beauty and talent grow exponentially with each new role that she takes on.

Once the outside world intrudes on their paradise, the film takes on a new tone...literally. The vibrant colors of Themyscira begin to fade as the war that rages outside bleeds in with a sepia more in line with previous DCEU films though not in the bleak or grim manner of the Dark Knight films. Chris Pine (Star Trek) crashes through the barrier as World War I Spy Steve Trevor. Submerged and unable to free himself from the aircraft, a vision appears...it is Diana to the rescue. As she pulls him to shore, the Germans follow and an epic battle ensues with the action seemingly suspended at times.

Not everyone is a fan of the intermittent slo-mo during action scenes. Beyond savoring the moment, I rather enjoyed the opportunity to actually bear visual witness to the film. I understand the intricacies involved in filmmaking, and the need to sometimes "cheat to the camera." However, were it not for the occasional jolted halt in the panning of a few scenes, they would be blurs with mere hopes of passing as impressionism on film. These are not those moments in which the action has been slowed to capture the film's superhero in stunning glory. They are blips amidst the blur whose explanation would be conjecture on my part. Overall, the action is spectacular both in highlighting the film's hero (& star), and fulfilling the expectations of a major studio superhero production being released as schools let out for the summer.

At great risk of being a brash statement making a feminist film that subjugates the male spirit, director Patty Jenkins manages to infuse the film with equitable empowerment. The women are bold and push back on societal boundaries. The men remain chivalrous as their condescension ebbs, and egos recede. Cheeky banter and heroic actions show no gender preference. Even with Diana's obvious superior skill and ability (C'mon, she's a god among mortals created to restore peace!), and some epic "superhero to the rescue" scenes, Jenkins manages to avoid the perils of anyone coming to another's rescue. On display is the power of humanity; weaved throughout the narrative and exhibited in the actions from subtle to warfare...its spirit animated eloquently.

The love story is there as it must be, but lacking is the necessity of it. It is a beautiful new experience for both Diana and Steve, but it does not take over the narrative or influence their choices. Truly a metaphor for humanity, their love inspires purpose from "enough belief" rather than being "deserved."

The humor is sufficient to provide balance without relegating to a stream of one-liners. Much of the comic relief comes from Steve's secretary, Etta Candy (Lucy Davis; The Office), and his merry trio of wise[ass] men, Sameer (Saïd Taghmaoui; The Missing; Lost), Charlie (Ewen Bremner; Trainspotting; Snatch) & The Chief (Eugene Brave Rock; Jamestown; The Revenant). Together with Diana and Steve, they bravely embark on a quest to stop the villainous Dr. Poison depicted as unstably broken by the underused Elena Anaya (The Skin I Live In; Van Helsing), and [presumed Ares] Ludendorff interpreted by Danny Huston (X-Men Origins; American Horror Story). David Thewlis (Fargo; Harry Potter) graces the screen as a supportive benefactor, Sir Patrick, whose motives are evident though the hints scarce.

As far as "necessary evils," this origin film is a fabulous superhero film. A solid beginning to a new franchise, Wonder Woman opens the door for exciting new adventures from a balanced, powerful hero that will, hopefully, continue to receive the consideration and storylines offered to counterparts outside of ensemble vehicles. And, the invisible jet! The invisible jet, too!

Grade: A-
Read More Wonder Woman Reviews
For more reviews please visit our film/television review section.
Before she was Wonder Woman, she was Diana, princess of the Amazons, trained to be an unconquerable...

Before she was Wonder Woman, she was Diana, princess of the Amazons, trained to be an unconquerable...

Before she was Wonder Woman, she was Diana, princess of the Amazons, trained to be an unconquerable...
SPONSORED LINKS