Toy Story 4 (2019)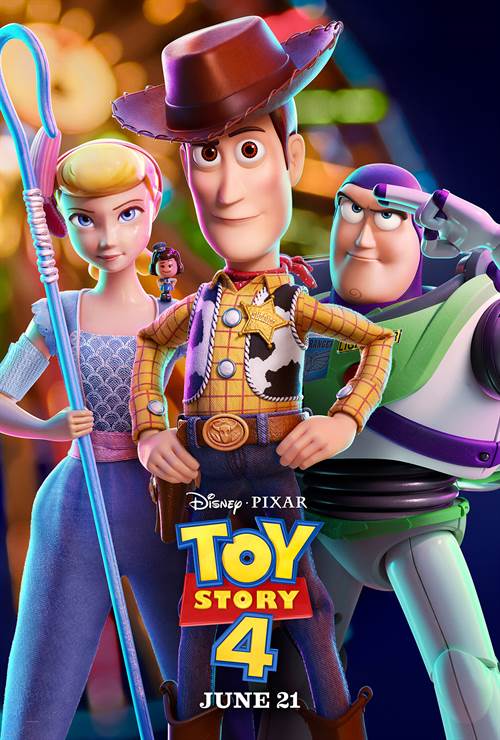 Share this:
| | |
| --- | --- |
| Director: | |
| Writers: | |
| Cast: | |
| Released: | Friday, June 21, 2019 |
| Length: | 89 minutes |
| Studio: | Walt Disney Pictures |
| Genre: | Family |
| Rating: | General audiences. All ages admitted. |
Synopsis
Woody (voice of Tom Hanks) has always been confident about his place in the world, and that his priority is taking care of his kid, whether that's Andy or Bonnie. So, when Bonnie's beloved new craft-project-turned-toy, Forky (voice of Tony Hale), declares himself as "trash" and not a toy, Woody takes it upon himself to show Forky why he should embrace being a toy. But when Bonnie takes the whole gang on her family's road trip excursion, Woody ends up on an unexpected detour that includes a reunion with his long-lost friend Bo Peep (voice of Annie Potts). After years of being on her own, Bo's adventurous spirit and life on the road belie her delicate porcelain exterior. As Woody and Bo realize they're worlds apart when it comes to life as a toy, they soon come to find that's the least of their worries.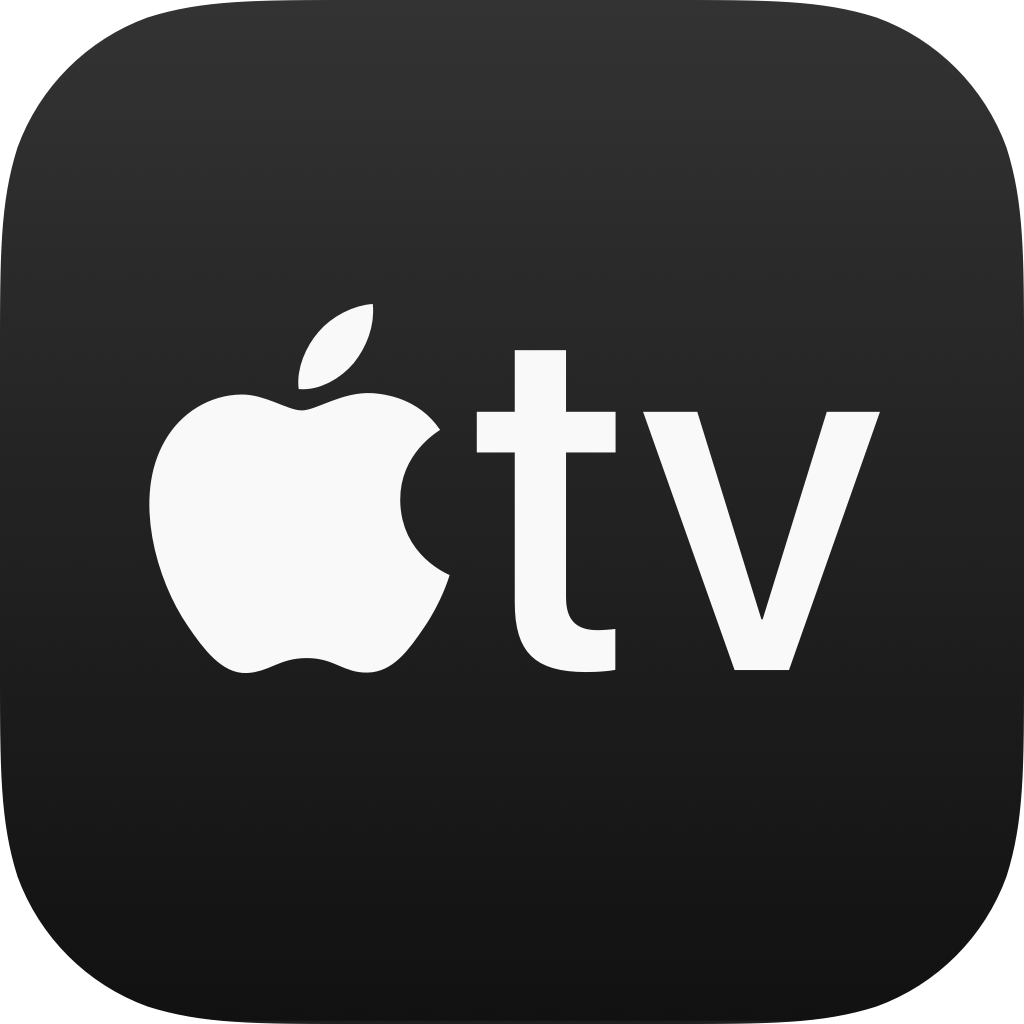 Download Toy Story 4 in Digital HD/4K from the iTunes store.
Listen to the Toy Story 4 soundtrack on Apple Music.
Toy Story 4 images are © Walt Disney Pictures. All Rights Reserved.
Win Passes For 2 To An Advance Screening of Disney's Toy Story 4
6/12/2019 11:48 AM EDT
Woody and his friends are back in TOY STORY 4 and they are ready to help Bonnie and her new toy, Forky, navigate school. Of course, nothing happens as planned and they end up on an adventure none of them expected!FlickDirect, in conjunction with Disney and Pixar, would like to give some lucky winners the opportunity to see TOY STORY 4 on June 17, 2019, in IMAX 2D at AMC Pembroke Lakes at 7:30 pm b...
More>>
Disney and Pixar Bring Toy Story that Time Forgot to Blu-ray
11/3/2015 2:01 PM EDT
Toy Story has been a huge animated success.  It has had 2 sequels with a third, allegedly, on the way, mountains of merchandising, and a couple of half hour television specials.   In 2014, the latest of these shows aired in December in order to take advantage of the Holiday season.  Now, almost a year later, you can own Toy Story That Time Forgot on Blu-ray.Toy Story That Time Forgot includes all ...
More>>
Disney/Pixar's Toy Story Coming Digital 3D
1/25/2008 3:43 PM EDT
Disney has announced that they will be releasing a 3-D version (Disney Digital 3-D) of it's smash hits Toy Story and Toy Story 2 on October 2, 2009 and February 12, 2010 respectively. The announcement was made by Dick Cook, chairman of The Walt Disney Studios. The re-release of the two films will lead up to the release of Toy Story 3, which will also be in a state of the art 3-D film. John Lassite...
More>>
Toy Story 4 Theatrical Review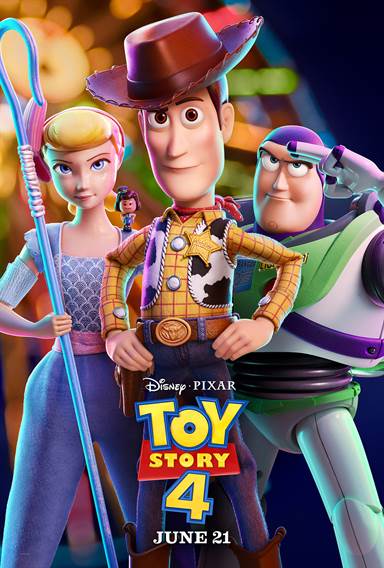 "You've got a friend in me"… since 1995 those words have been synonymous with the Disney animated movie Toy Story and Woody (Tom Hanks; Cast Away) and Buzz Lightyear (Tim Allen; Home Improvement). Over the next fifteen years, we were treated to two more films in the franchise that followed the adventures of Andy's toys as they helped him navigate the world around him. In 2010 we thought we had seen the last of them when Andy gave his beloved toys away to a little girl named Bonnie before heading off to college. Fortunately, Disney Studios had other ideas and this summer Toy Story 4 makes its way to movie theaters nationwide.
It's breakfast time in Bonnie's house and all the toys have been shoved in a closet by mom where they await Bonnie's return. As she comes back she picks her toys but leaves Woody in the closet. She then finds out she is going to kindergarten and Woody decides to hide away in her backpack to makes sure things go smoothly. Upon returning home, Woody introduces everyone to the new toy Bonnie made - Forky (Tony Hale; Veep). Forky, however, was made from trash and wants to return there so Woody spends all his time keeping a close eye on Forky.
When Forky suddenly jumps from the window of the RV, Woody follows suit to try and find him and bring him back to Bonnie, On their way through they come across an antique shop where Woody sees Bo Peeps (Annie Potts; Designing Women) lamp and goes into the store in search her. He eventually finds her but not in the shop and learns that there is a whole world outside of a child's bedroom to explore. In the end, Woody must decide (once again) between his child and Bo Peep.
Part of what makes these stories so enjoyable is that these characters are warm, loving and inviting and the actors who voice them exude those emotions. Hanks is synonymous with Woody and Allen masterfully navigates the range of sounds and ideas of a galactic traveler. They are joined by Keanu Reeves (the John Wick series) as Duke Caboom, a daredevil motorcycle riding toy and Christina Hendricks (Mad Men) as Gabby Gabby, one of the sister vintage dolls in the antique shop. They bring a new dynamic to the series that fans will embrace. The rest of the cast includes some old favorites who once again reprise their lovable and hilarious roles.
Of course, Disney brings their "A" game once again where the animation is concerned. The characters are so well "drawn" (via computer these days) that details are so intricate and sharp. There are a plethora of colors that pop off the screen at every turn to entice younger audiences and grab their attention. Randy Newman (The Princess and the Frog) once again lends his musical talents to the score giving us a new yet somewhat familiar soundtrack and the addition of these new characters combined with the familiar ones from the past make watching the film a seamless combination.
While I couldn't imagine how Disney could create another story behind these toys after the third film ended, they managed to do it beautifully. They managed to breathe new life into this franchise that seemed to have wrapped up already and found a way to once again give a cohesive tale that again finishes Woody's saga as a childhood toy. Of course, they also brought a tear to this critic's eye but did so in a loving and beautiful. I feel they (finally) put this story to rest in a complete way (though I thought that after Toy Story 3) and I hope they don't make another movie in this series just for money sake.
Grade B+
Read More Toy Story 4 Reviews
For more reviews please visit our film/television review section.
Jay Hernandez sat down with FlickDirect 's Jill Winans, to reminisce about his favorite...

Woody (voice of Tom Hanks) has always been confident about his place in the world, and that his prio...

Woody (voice of Tom Hanks) has always been confident about his place in the world, and that his prio...
Woody (voice of Tom Hanks) has always been confident about his place in the world, and that his prio...

Woody (voice of Tom Hanks) has always been confident about his place in the world, and that his prio...
SPONSORED LINKS