Pretty in Pink (1986)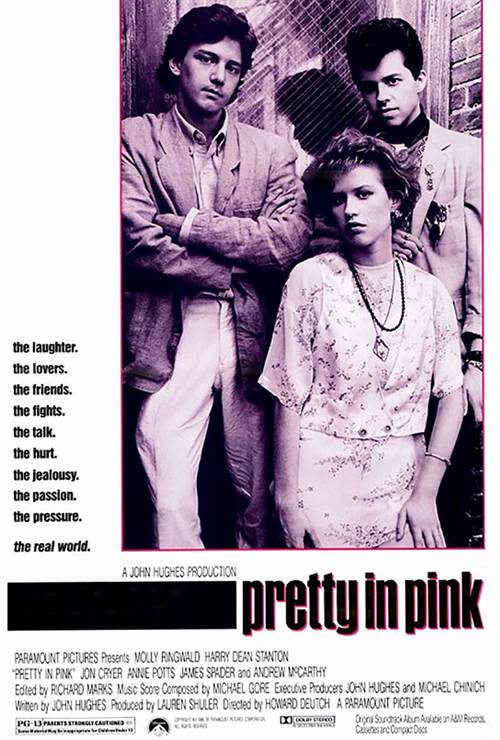 Share this:
| | |
| --- | --- |
| Director: | |
| Writers: | |
| Cast: | |
| Released: | Friday, February 28, 1986 |
| Length: | 96 minutes |
| Studio: | Paramount Pictures |
| Genre: | Comedy |
| Rating: | Some material may be inappropriate for children under 13. |
Synopsis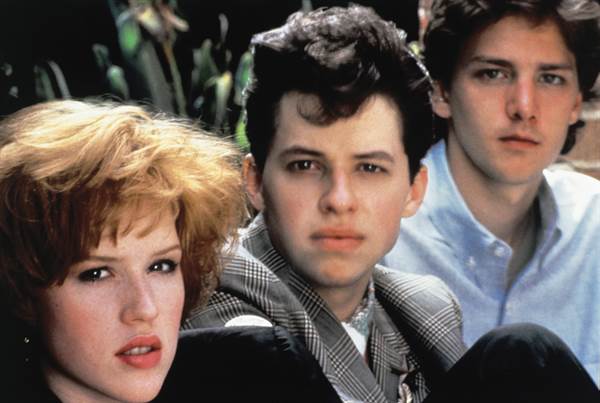 80s teen sensations Molly Ringwald (Sixteen Candles, The Breakfast Club ) and Andrew McCarthy (St. Elmo's Fire ) drew raves for their starring performances in this hit love story by John Hughes (Ferris Bueller's Day Off ). She's a high school girl from the wrong side of town. He's the wealthy heartthrob who asks her to the prom. But as fast as their romance builds, it's threatened by the painful reality of peer pressure. A bittersweet story with an upbeat ending and a phenomenal rock score, Pretty In Pink also stars Harry Dean Stanton, Jon Cryer, James Spader, and Annie Potts.
Listen to the FlickThat podcast dedicated to Pretty In Pink.

Purchase DVD/Blu-ray/4K UHD physical copy of Pretty in Pink today at Amazon.com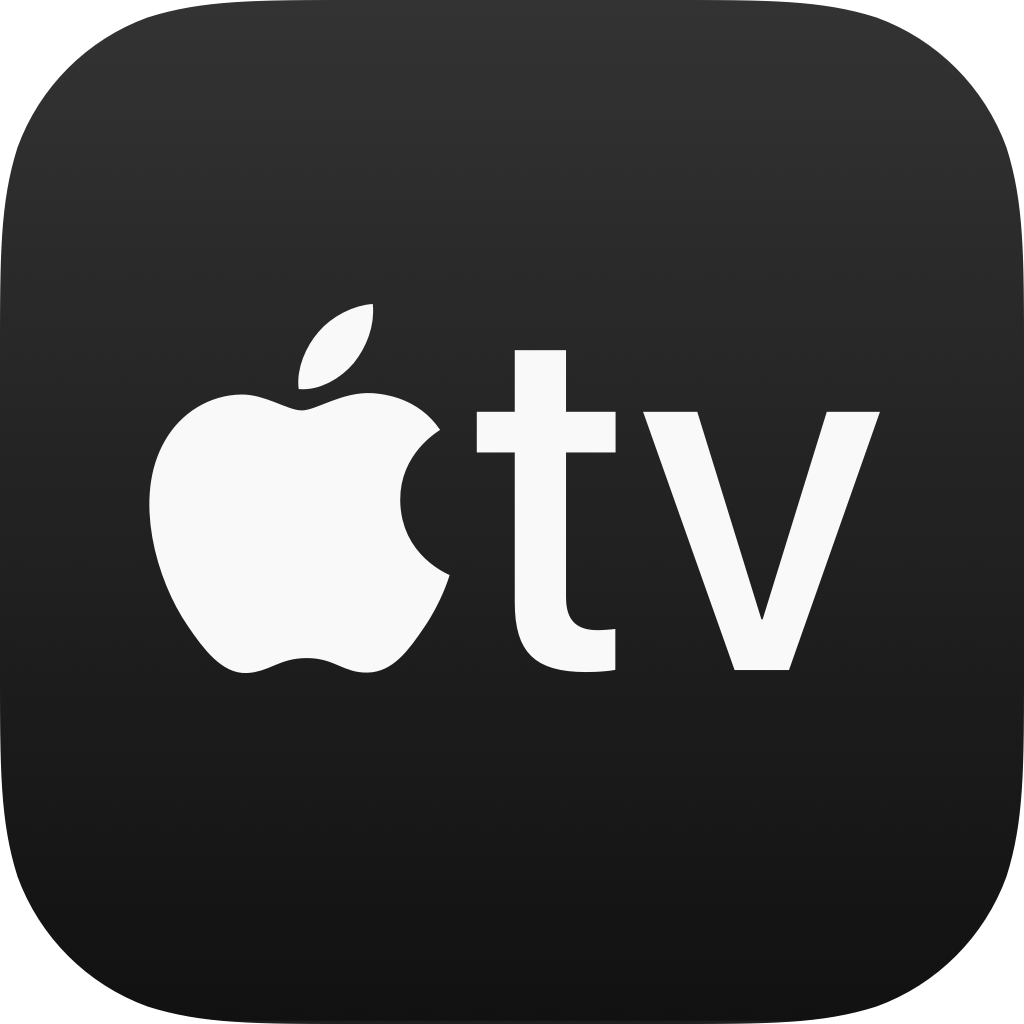 Download Pretty in Pink in Digital HD/4K from the iTunes store.
Listen to the Pretty in Pink soundtrack on Apple Music.
Pretty in Pink images are © Paramount Pictures. All Rights Reserved.
Pretty in Pink Blu-ray Review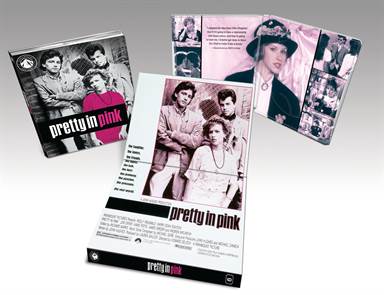 If you were a teenager in the 1980s, there is no doubt you were in some way influenced by writer/director John Hughes. He wrote and sometimes directed hit movie after hit movie, dealing with those awkward high school years when one is trying to discover who they are and how they fit into this world. More often than not he tackled the topic of teenage romance and the hormones that complicated those relationships. Sixteen Candles, The Breakfast Club, Weird Science, Some Kind of Wonderful were some of his films whose themes are still as relevant today as they were when they were first released. It is no wonder then, that Paramount Pictures chose Pretty In Pink as part of their Paramount Presents Collection.
Andie (Molly Ringwald; Riverdale) is a high school senior but lives "on the wrong side of the tracks". Duckie (Jon Cryer; Two and a Half Men) has been her friend for years while harboring a secret crush on her. They are two of the poor, oddballs of their high school with a unique fashion sense. Andie's dad (Harry Dean Stanton; Alien) hasn't really worked since his wife left him and Andie so Andie is more of the adult in the house.
Andie, however, has a crush on Blane (Andrew McCarthy; Weekend at Bernie's), the sensitive, rich guy in her class. When he asks her out she immediately says yes but their union is problematic for everyone around them. Blane's friends don't accept Andie because she is poor and Duckie is simply crushed that his affections aren't reciprocated. Excited to go to prom with Blane, Andie is heartbroken when he backs out claiming he had asked another girl but had forgotten. Not wanting to let them get the best of Andie, she makes a prom dress and shows up alone, only to be met by Duckie who escorts her inside. There she finds Blane, dateless, who apologizes to her for ruining their relationship.
Casting Directors Paula Herold (Big) and Marci Liroff (Mean Girls) did a terrific job filling the roles of the main characters. Ringwald has an inner strength about her that makes Andie so resilient even when she is crying her eyes out. Cryer had that quirky, boyish charm that made audiences fall in love with him. McCarthy had a maturity about him (maybe because he was six years older than Ringwald), which worked well considering Andie and Blane were surrounded by typical high schoolers. James Spader (Boston Legal) does such a good job as Blane's best friend Steff, who is rich, obnoxious and puts Andie down every chance he gets.
The Blu-ray, sourced from a 4K remaster, is clean and sharp bringing Director, Howard Deutch's (The Replacements) vision to life and showcasing his shot composition extremely well. The DTS-HD Master Audio 5.1 is exceptionally defined but mostly from the front, leaving the rear channels mostly unused. The soundtrack is somewhat eclectic but mostly '80's pop and the audio represents it nicely. The extras are somewhat lacking offering the following: Filmmaker Focus: Pretty in Pink, The Lost Dance: The Original Ending, Original Theatrical Trailer, and Isolated Score Track. There also is no DVD disc or Digital code but, like all Paramount Presents offerings, the cover art is a reproduction of the original movie poster.
Those of us who were teens when this film came out in theaters will remember, Duckie's dance scene, the ending and excellent performances all around. While the story is not unique or new, Hughes had a way of making it fresh and seem more important than perhaps it really was.
Hughes spoke for a generation of teenagers and made them think someone really understood what they were feeling. His legacy is set in stone as his movies like Pretty in Pink stand the test of time and could be just as relevant today as the day he wrote them.
Pretty In Pink is a solid transfer and a solid film that is definitely worth adding to your home entertainment library.
Grade: B
For more reviews please visit our film/television review section.
80s teen sensations Molly Ringwald (Sixteen Candles, The Breakfast Club ) and Andrew McCarthy (St. E...
SPONSORED LINKS