Mad Max: The Wasteland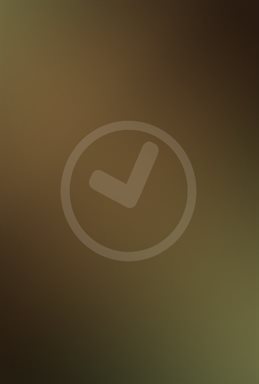 | | |
| --- | --- |
| Director: | |
| Writers: | George Miller |
| Released: | Coming Soon |
| Studio: | Warner Bros. |
| Genre: | Sci-Fi/Fantasy, Action/Adventure |
| Rating: | This Film Is Not Yet Rated |
Synopsis
No synopsis available.
SPONSORED STORIES
Comments

Courtesy of
Movie Hype App
darkraven
Also the first had way more explosions and action than transformers, the only reason people like mad max better is cuz it has better reviews
10/30/2015 3:28 PM EST
darkraven
First one wasn't what everyone said it would be so not sure about this
10/30/2015 3:26 PM EST
Mad Max: The Wasteland images are © Warner Bros.. All Rights Reserved.


George Miller Says He Will Be Doing More Mad Max Films
01/14/2016 1:46 PM EST
It was reported that while at the Golden Globes, George Miller had said he wasn't going to do anymore Mad Max films.  Well, he has now clarified what he said, and that he is, in fact, planning on making more films.  Apparently, the reporter who quoted Miller got the information incorrect. "That was a completely garbled interview; I was in New York and it was so noisy and the journalist was asking ...
More>>
George Miller Finished with Mad Max Films
01/12/2016 4:02 PM EST
Mad Max fans, don't hold your breath for more George Miller directed franchise films. Though Miller had said in the past that he had more films planned, he shot that hope out of the sky the other night at the Golden Globes, saying,  "I won't make more Mad Max movies."Miller elaborated, saying, "I've shot in Australia in a field of wild flowers and flat red earth when it rained heavily forever. We ...
More>>
Men's Rights Activist Calls for Boycott on Mad Max
05/14/2015 4:38 PM EST
Aaron Clarey, an author of a men's rights blog, has called for a boycott of the Mad Max film that is about to be released.  Clarey calls the film a "feminist piece of propaganda posing as a guy flick."Clarey, who admittedly hasn't even seen the film, says that he noticed how Charlize Theron "talked a lot during the trailers" and how her character "barked orders to Mad Max". According to him, "Nobo...
More>>
Tom Hardy Up for Another Superhero Film
05/06/2015 12:22 PM EST
Tom Hardy, who stars in the upcoming film, "Mad Max: Fury Road", recently commented about the possibility of being in another superhero film. He said that he would absolutely do another film in the genre. "I want The Punisher.I want The Punisher, or [video game] Splinter Cell. I want something … I don't know what I want."Hardy also commented about how he may not exactly fit the role of Frank Castl...
More>>
Mad Max Reboot Not To Be Shot In 3D
07/03/2012 9:48 AM EST
"Mad Max:Fury Road", the fourth film in the "Mad Max" franchise, has been in the works for quite some time now. Now, George Miller will be speeding up production of the 3D film by doing so in a post-production process.The many delays with the film prompted Miller to scrap the new 3D cameras that were being developed, due to concerns over how the desert conditions would affect the equipment.  The p...
More>>