Underworld: Blood Wars (2017)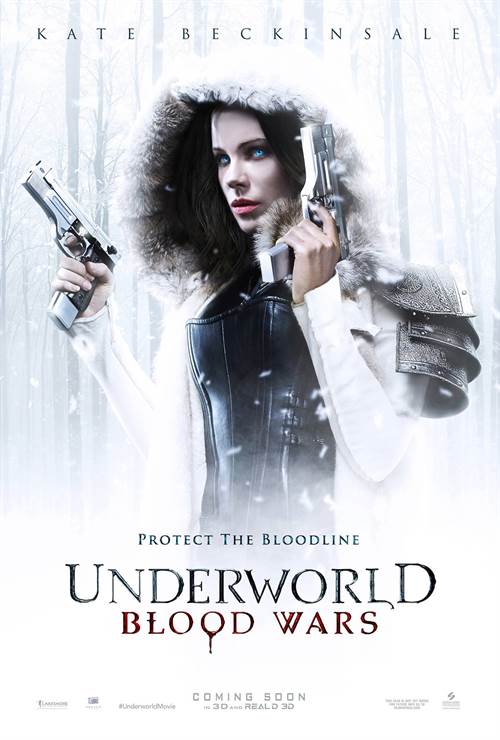 Share this:
| | |
| --- | --- |
| Director: | |
| Writers: | |
| Cast: | |
| Released: | Friday, January 6, 2017 |
| Length: | 91 minutes |
| Studio: | Screen Gems |
| Genre: | Sci-Fi/Fantasy, Action/Adventure |
| Rating: | Under 17 requires accompanying parent or adult guardian. |
Synopsis
The next installment in the blockbuster franchise, UNDERWORLD: BLOOD WARS follows Vampire death dealer, Selene (Kate Beckinsale) as she fends off brutal attacks from both the Lycan clan and the Vampire faction that betrayed her. With her only allies, David (Theo James) and his father Thomas (Charles Dance), she must stop the eternal war between Lycans and Vampires, even if it means she has to make the ultimate sacrifice.

Purchase DVD/Blu-ray/4K UHD physical copy of Underworld: Blood Wars today at Amazon.com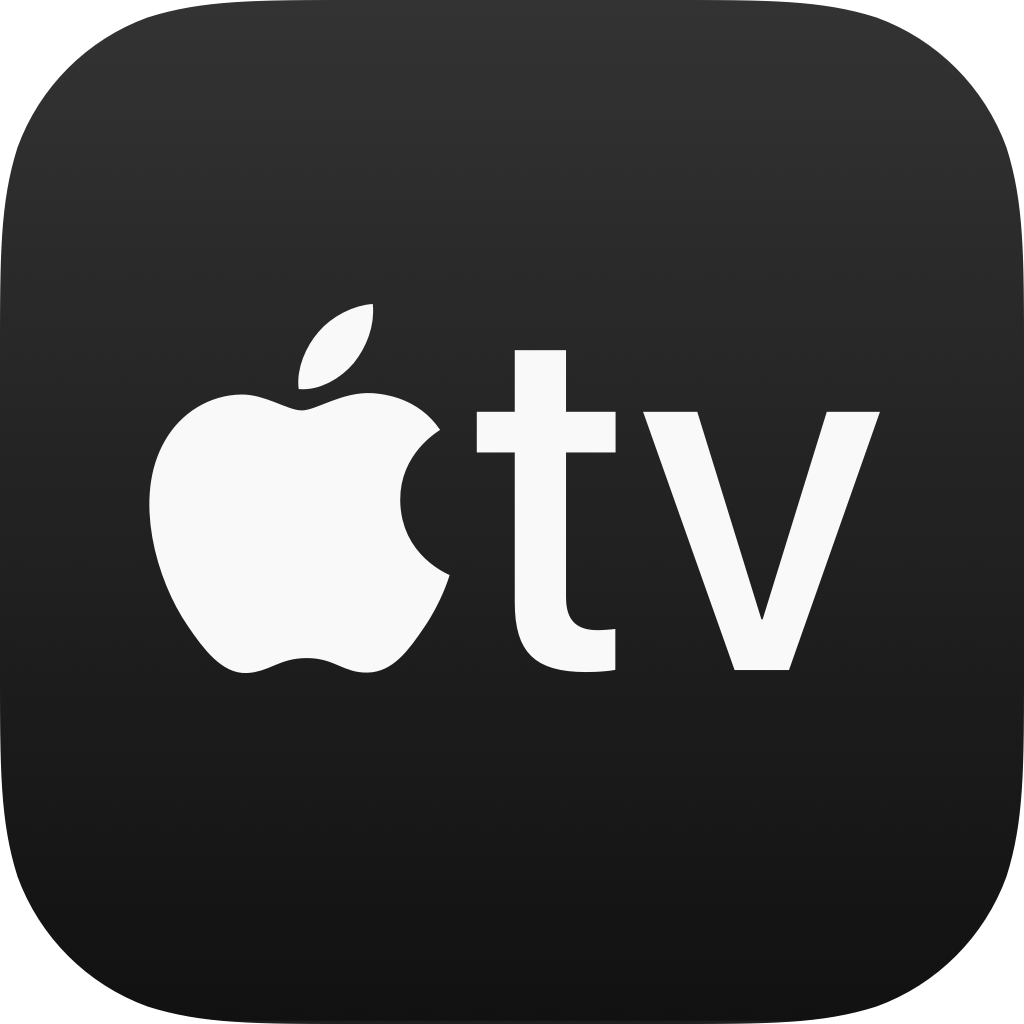 Download Underworld: Blood Wars in Digital HD/4K from the iTunes store.
Underworld: Blood Wars images are © Screen Gems. All Rights Reserved.
Underworld to Become TV Series
9/25/2017 4:17 PM EST
Underworld, the popular franchise starring Kate Beckinsale, will now be given the TV treatment.  The new series is being brought to us by Len Wiseman and his production company Sketch Films.Wiseman said, "The series will be a pretty big departure from the films. I don't want to say it's more adult, but it's definitely less comic book in its tone and character."The Underworld franchise began in 200...
More>>
Screen Gems and Snapchat Team Up for Underworld Promotional Lens
12/1/2016 3:35 PM EST
Screen Gems, in anticipation of releasing their film Underworld: Blood Wars, will be partnering up again with Snapchat to develop the first ever interactive 3D lens.The lens will become available on December 29 and will allow users to build a an immersive 360-degree Underworld-themed environment in the Snapchatter instead of the usual overlay. The lens will also allow users to transform into a vam...
More>>
Underworld: Blood Wars Theatrical Review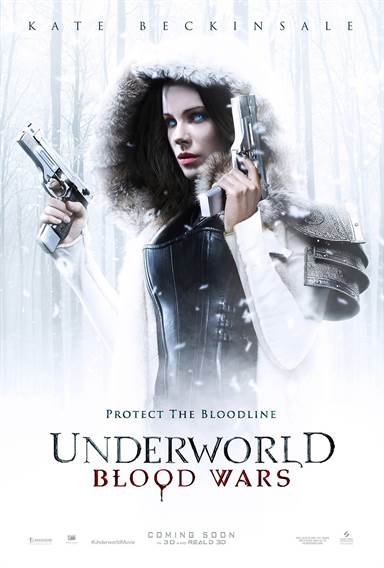 Why are we so fascinated by vampires and werewolves? Movies and television shows about them are incredibly popular regardless if they are good or not. The
Underworld
franchise incorporates both of these supernatural characters in a battle for ultimate domination and for 2017 a brand new film continues the war.
Underworld: Blood Wars
is the fifth film to document the struggle between the vampires and lycans (werewolves).
Selene (Kate Beckinsale; Total Recall) has been an outcast for years. A lone vampire spurned by her coven and hunted by the lycans. She lives a lonely existence not even knowing the whereabouts of her daughter. David (Theo James; The Divergent Series) also has no coven but gets drawn back into the fold when Selene is invited back to the coven in order to train the new vampires to fight the lycans.
Marius (Tobias Menzies; Outlander) is an incredibly strong lycan leading the werewolves on an attack against the vampires. However, his strength is derived from a Lycan/Vampire hybrid's blood but the supply is running out and he is desperate for more. In that vein, he has the lycans hunting Selene in an effort to find her hybrid daughter so he can take her blood, as well, and maintain his strength. Adding to the already complicated scenario is Semira (Lara Pulver; True Blood), a vampire who stabs Selene in the back and opens the door for a lycan battle.
Movie number five in the Underworld franchise offers audiences a new director. Anna Foester (Outlander) brings a different feel to the film than we have seen in its predecessors. Besides showing more emotional content than we have ever seen before from Selene, this film is the bloodiest one by far. Foester also brings back the "Old World" style from the first two movies, which ties it in nicely to the series.
Beckinsale does a good enough job with what she has to work with but it's easy to tell heart isn't into this project (perhaps because of the personal drama involved with this franchise). This more emotional Selene is a nice change for the character and she does an admirable job making a vampire seem almost human. James is adequate but, let's face it, he is more there for "eye candy", especially when he gets shot and we are treated to the obligatory shirtless scene. I liked Menzies as the almost maniacal Marius and Pulver manages to play both sides of Semirawith's cool and collected, yet schizophrenic, tone.
The script is awful, which is part of the problem. It has a few shining moments, like the aforementioned emotional Selene, as well as the introduction of a Northern Coven. However, they take the plotline too far when they give this new coven mystical powers that can bring vampires back from the dead by suggesting there is another plane of consciousness. It becomes rather groan-worthy. The script written by Cory Goodman (Priest) and Kyle Ward (Machete Kills) also hints at another sequel and a possible Selene/David romance. Lets hope they scratch that idea after this latest installment.
If you are a heterosexual male, the idea of seeing Kate Beckinsale in a tight leather corset and pants will send you to the theater. You will probably also enjoy the copious amounts of blood and guts. If you are a heterosexual, teenage, female you will like watching Theo James. However, if you are a serious moviegoer or even if you love vampires, werewolves and the previous Underworld movies, I'm guessing you might cringe at this film.
Grade: D
Read More Underworld: Blood Wars Reviews
For more reviews please visit our film/television review section.
Underworld: Blood Wars Kate Beckinsale takes a moment from her hectic schedule to sit down with Flic...
SPONSORED LINKS