Twilight (2008)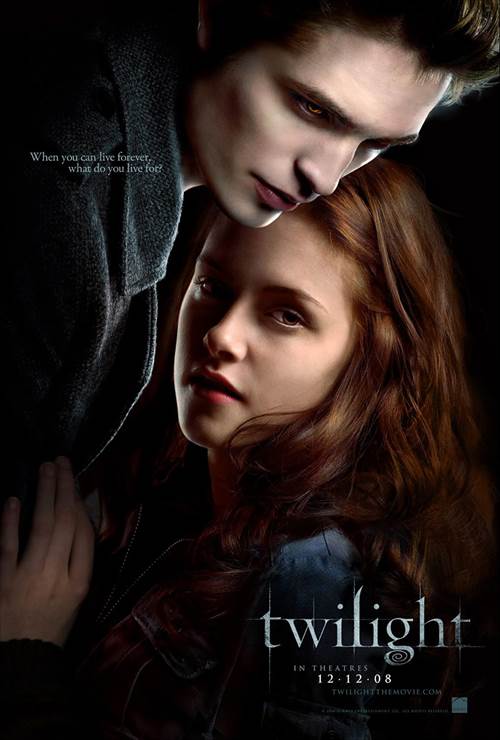 | | |
| --- | --- |
| Director: | |
| Writers: | |
| Cast: | |
| Released: | Friday, November 21, 2008 |
| Length: | 120 minutes |
| Studio: | Summit Entertainment |
| Genre: | Sci-Fi/Fantasy |
| Rating: | Some material may be inappropriate for children under 13. |
Twilight Synopsis
Bella Swan (Kristen Stewart) has always been a little bit different, never caring about fitting in with the trendy girls at her Phoenix high school. When her mother remarries and sends Bella to live with her father in the rainy little town of Forks, Washington, she doesn't expect much of anything to change. Then she meets the mysterious and dazzlingly beautiful Edward Cullen (Robert Pattinson), a boy unlike any she's ever met. Intelligent and witty, he sees straight into her soul. Soon, Bella and Edward are swept up in a passionate and decidedly unorthodox romance. Edward can run faster than a mountain lion, he can stop a moving car with his bare hands - and he hasn't aged since 1918. Like all vampires, he's immortal. The closer the two get, the more Edward must struggle to resist the primal pull of her scent, which could send him into an uncontrollable frenzy. But what will Edward & Bella do when other, mortal vampire enemies, come to town, looking for her?
Twilight images are © Summit Entertainment. All Rights Reserved.
Terrorist Attempt On Twilight: Breaking Dawn Discovered
11/16/2012 6:08 PM EST
November 16, 2012- It was just learned by FlickDirect that Blaec Lammers has been arrested and charged with a crime involving the film The Twilight Saga: Breaking Dawn Part 2. Lammers has been taken into custody in Bolivar, Mo, after his mother conta...
| Full Article
Twighlight Fans Set Up Camp for Monday's Premier
11/8/2012 2:32 PM EST
Die hard "Twilight" fans are already lining up for the release of the next film in the franchise, "Breaking Dawn Part 2".These fans, from around the world, are heading to the Summit Entertainment-hosted camp at Nokia Theater in Downtown LA. There are...
| Full Article
Lionsgate Announces The Twilight Saga: Breaking Dawn - Part 2 Te...
3/9/2012 11:32 AM EST
The full teaser trailer for "The Twilight Saga: Breaking Dawn - Part 2" will be released online Monday, March 26th at 3am US-PT/6am US-ET, according to Lionsgate.Fans will be able to get a sneak peek on March 20th at 3am US-PT/6am US-ET, will a small...
| Full Article
Twilight Saga Screenwriter Melissa Rosenberg Talks About Breakin...
6/22/2010 2:52 PM EST
MTV News recently spoke with "Twilight" Saga screenwriter Melissa Rosenberg about the upcoming films for "Breaking Dawn". Since ti is now known that the latest installment will be broken up into two films, there are many questions about what will be ...
| Full Article
Taylor Launter Brings An Exclusive Never Before Seen Clip From N...
11/15/2009 8:33 PM EST
BURBANK, Calif. - November, 2009  -  On Monday, November 16, fans of "Twilight" will get a double treat when Taylor Lautner brings a never before seen clip from "The Twilight Saga: New Moon" to premiere on "The Jay Leno Show" (Monday-Friday, 10-11 p....
| Full Article
Twlight Follow-up, New Moon, Update
12/2/2008 10:31 AM EST
In a recent interview in Kiis FM, Kristen Stewart told host Ryan Seacrest that production for the follow up "Twilight" movie, New Moon,  will begin in March.  The film is set for a 2010 release."A lot of the book takes place in Italy, and I think we'...
| Full Article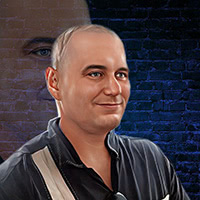 Movie / Film Review
In judging a movie, you have to make allownaces for the type of movie it is. If it is derived from a much beloved book, that is one thing. If it's a high school flick, that is another. A vampire movie -- still more baggage! Twilight, coming from a populr book series by ...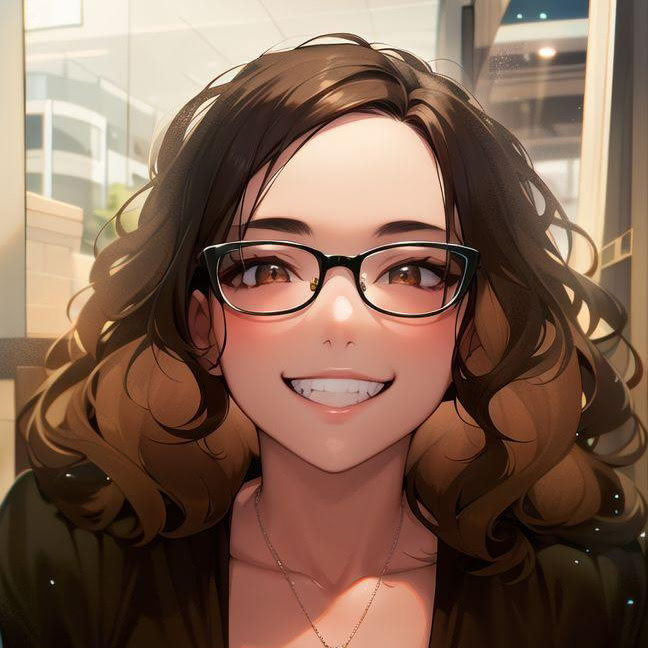 Physical Media: 4K UHD Review
If you are/were a Twilight fan or you have one in your life, this is a great gift idea for the holiday coming season.  I can't think of a better way to celebrate ten years than to get this movie on 4K UHD.
SPONSORED LINKS