Twilight (2008)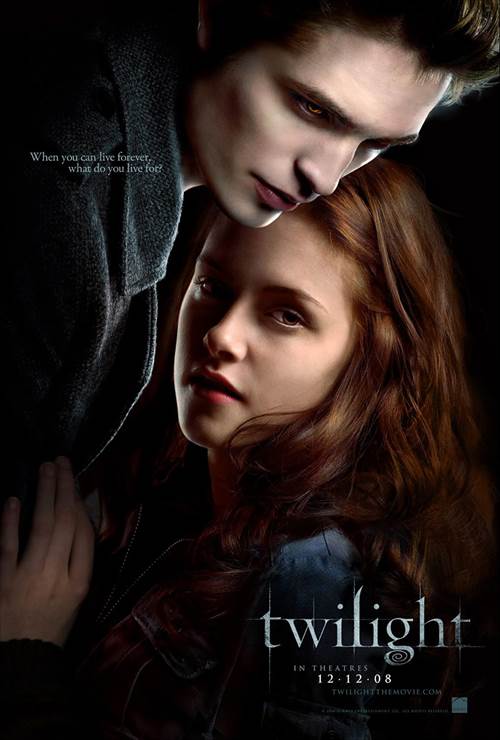 | | |
| --- | --- |
| Director: | |
| Writers: | |
| Cast: | |
| Released: | Friday, November 21, 2008 |
| Length: | 120 minutes |
| Studio: | Summit Entertainment |
| Genre: | Sci-Fi/Fantasy |
| Rating: | Some material may be inappropriate for children under 13. |
Twilight Synopsis
Bella Swan (Kristen Stewart) has always been a little bit different, never caring about fitting in with the trendy girls at her Phoenix high school. When her mother remarries and sends Bella to live with her father in the rainy little town of Forks, Washington, she doesn't expect much of anything to change. Then she meets the mysterious and dazzlingly beautiful Edward Cullen (Robert Pattinson), a boy unlike any she's ever met. Intelligent and witty, he sees straight into her soul. Soon, Bella and Edward are swept up in a passionate and decidedly unorthodox romance. Edward can run faster than a mountain lion, he can stop a moving car with his bare hands - and he hasn't aged since 1918. Like all vampires, he's immortal. The closer the two get, the more Edward must struggle to resist the primal pull of her scent, which could send him into an uncontrollable frenzy. But what will Edward & Bella do when other, mortal vampire enemies, come to town, looking for her?

Purchase DVD/Blu-ray/4K UHD physical copy of Twilight today at Amazon.com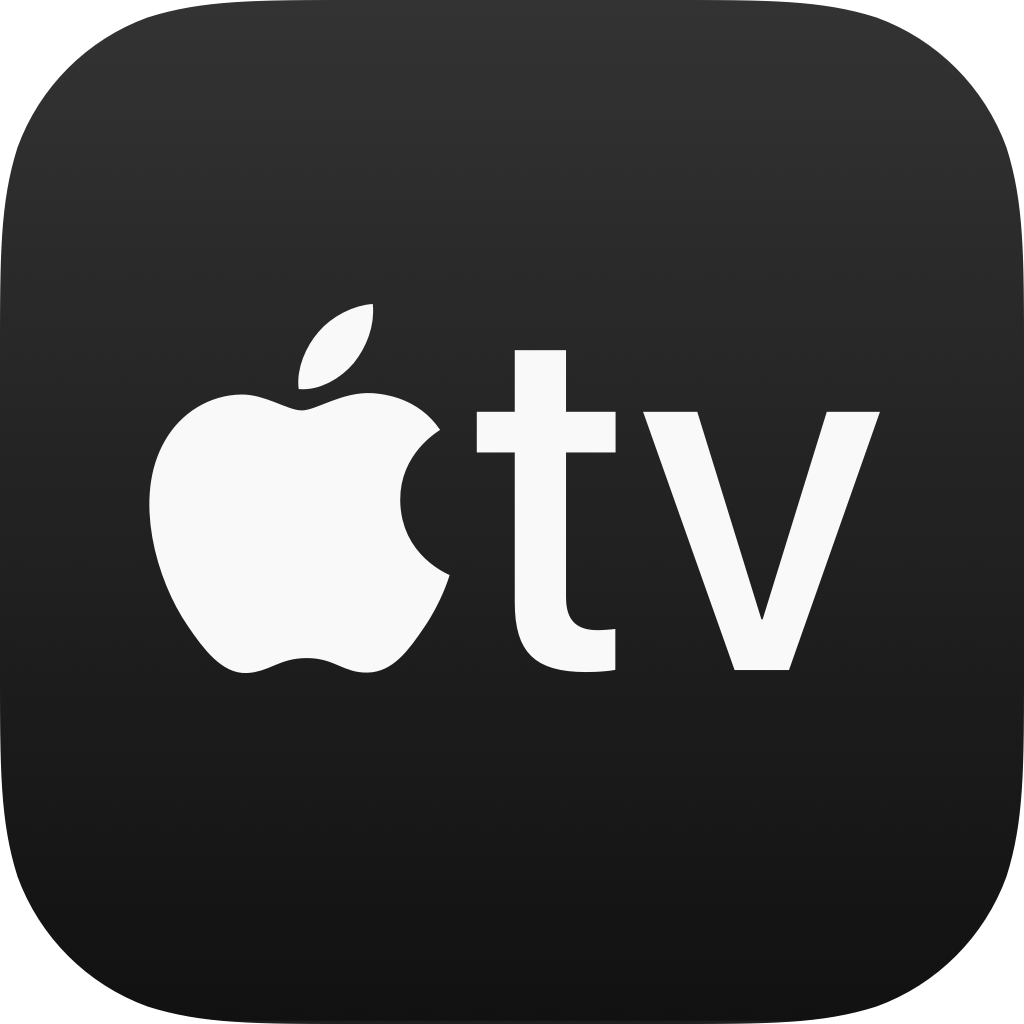 Stream Twilight in Digital HD/4K from the AppleTV store.
Twilight images are © Summit Entertainment. All Rights Reserved.
Terrorist Attempt On Twilight: Breaking Dawn Discovered
11/16/2012 6:08 PM EST
November 16, 2012- It was just learned by FlickDirect that Blaec Lammers has been arrested and charged with a crime involving the film The Twilight Saga: Breaking Dawn Part 2. Lammers has been taken into custody in Bolivar, Mo, after his mother contacted the police afraid that her 20-year-old son had bought weapons. He has been charged with first degree assault, making a terrorist threat and armed...
More>>
Twighlight Fans Set Up Camp for Monday's Premier
11/8/2012 2:32 PM EST
Die hard "Twilight" fans are already lining up for the release of the next film in the franchise, "Breaking Dawn Part 2".These fans, from around the world, are heading to the Summit Entertainment-hosted camp at Nokia Theater in Downtown LA. There are 2,200 spots open, making this the largest camp to date in the history of the franchise.  The fans who camp will have the opportunity to get a glimpse...
More>>
Lionsgate Announces The Twilight Saga: Breaking Dawn - Part 2 Te...
3/9/2012 11:32 AM EST
The full teaser trailer for "The Twilight Saga: Breaking Dawn - Part 2" will be released online Monday, March 26th at 3am US-PT/6am US-ET, according to Lionsgate.Fans will be able to get a sneak peek on March 20th at 3am US-PT/6am US-ET, will a small amount of footage being released.The trailer will also be released on March 23rd during showings of "The Hunger Games"....
More>>
Twilight Saga Screenwriter Melissa Rosenberg Talks About Breakin...
6/22/2010 2:52 PM EST
MTV News recently spoke with "Twilight" Saga screenwriter Melissa Rosenberg about the upcoming films for "Breaking Dawn". Since ti is now known that the latest installment will be broken up into two films, there are many questions about what will be included in each. The novel has a lot of sex as well as a gory birthing scene; probably not the best material for a PG-13 film. Rosenberg says that th...
More>>
Taylor Launter Brings An Exclusive Never Before Seen Clip From N...
11/15/2009 8:33 PM EST
BURBANK, Calif. - November, 2009  -  On Monday, November 16, fans of "Twilight" will get a double treat when Taylor Lautner brings a never before seen clip from "The Twilight Saga: New Moon" to premiere on "The Jay Leno Show" (Monday-Friday, 10-11 p.m. ET).  The exclusive clip will feature Lautner and co-star Kristen Stewart. Also, on Monday's show Heather Locklear checks in for a "Ten @ Ten" from...
More>>
Twlight Follow-up, New Moon, Update
12/2/2008 10:31 AM EST
In a recent interview in Kiis FM, Kristen Stewart told host Ryan Seacrest that production for the follow up "Twilight" movie, New Moon,  will begin in March.  The film is set for a 2010 release."A lot of the book takes place in Italy, and I think we're going to get to go to Italy, which is so cool," Stewart says. "For a while there, they were like, Oh, we don't know if we have the money, but now I...
More>>
Twilight 4K Review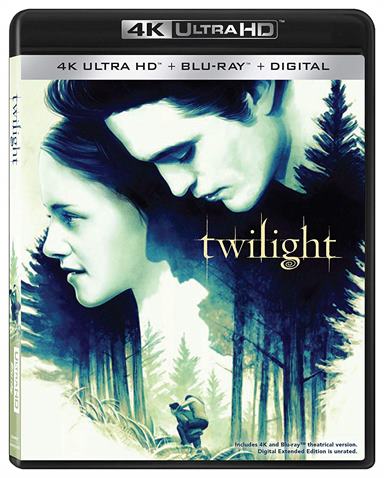 It's hard to imagine that it has been ten years since
Twilight
first graced the big screen. In 2005 the vision of writer Stephenie Meyer was published and became a sensation not only amongst young adults but by adults as well. Edward, Bella, and Jacob captivated people's imaginations and spawned three more books and a total of five movies. In 2008 the first of those movies,
Twilight,
brought the written words to life, created a frenzy and made stars out of Robert Pattinison (
Harry Potter and the Goblet of Fire),
Kristen Stewart (
Snow White and the Huntsman
) and Taylor Lautner (
Abduction
). Ten years later it is being released on 4K for audiences to enjoy at home.
Bella (Stewart) is a moody teenager who decides to go live with her Dad (Billy Burke; Fracture) in Forks, Oregon so her mom and stepdad can travel for his baseball career. At her new high school, she makes a nice group of friends but her attention is drawn to Edward Cullen (Pattinson). He, along with his siblings, is secretive and pretty much keep to themselves but Edwards also seems to be drawn to Bella much to his chagrin. Jacob (Lautner) tries to warn Bella to stay away but the mutual attraction seems to be too strong to resist.
After putting two and two together, Bella learns the truth about Edward and the rest of the Cullens – they are really vampires. Despite this tricky fact Bella and Edward begin a relationship that becomes the obsession of another vampire, James (Cam Gigandet; Burlesque) who sees Bella as his greatest challenge. Suddenly a game of cat and mouse has Edward doing everything in his power to protect Bella from this hunter who is out to kill her. The Cullens eventually defeat James and Bella 's life is changed forever by the knowledge she has recently acquired.
Pattinson is physically perfect for the role of Edward with his chiseled facial features and his statuesque physique but his acting is less than stellar here and both he and Stewart seem mopey. Stewart's "ticks" are more annoying than endearing and her somber demeanor is more moody than thoughtful. Lautner is the best of the three here as he is more animated than the other two. The supporting cast is fine considering the material they are working with. The script is cheesy and cliché but then again so are the books and neither is well written.
The 4k video quality is the best version of this movie to date. The 2160p resolution is "crystal" clear (pun intended) and really showcases the magnificent scenery of the northwest United States even on its dreariest days. The Dolby Atmos audio is truly wonderful here with clean dialogue and a crisp soundtrack that offers eclectic musical offerings. The combo pack has a number of extras on both the 4K and regular Blu-ray discs. The 4K includes some great, new material including Twilight Tour…10 Years Later and A Conversation with Stephenie Meyer. The Digital HD copy of the film is also an unrated, extended cut with new scenes. Fans will definitely enjoy these additions to some of the previously released features.
This film brought to life characters that millions of fans envisioned and created a frenzy among tween and young adults alike (and some not so young adults as well). No matter how you feel about this saga, it's nice to see it get the 4K treatment like so many other films these days and this combo pack is surely a treat for those who enjoyed the movie the first time around.
If you are/were a Twilight fan or you have one in your life, this is a great gift idea for the holiday coming season. I can't think of a better way to celebrate ten years than to get this movie on 4K UHD.
Grade: B-
Read More Twilight Reviews
For more reviews please visit our film/television review section.
SPONSORED LINKS