Up (2009)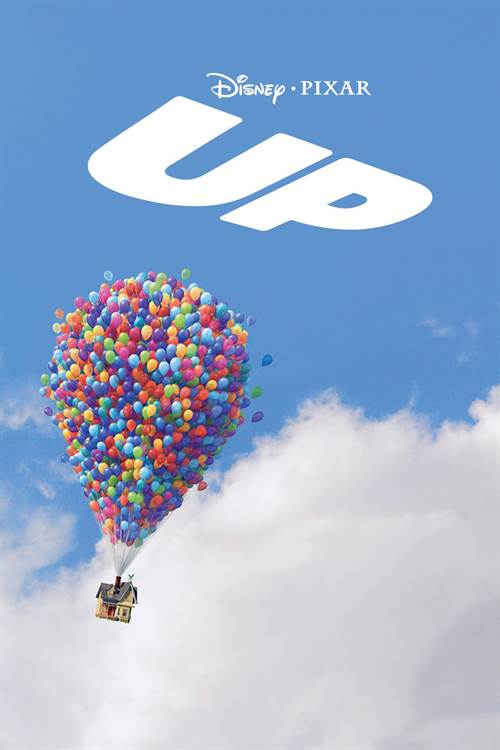 | | |
| --- | --- |
| Director: | |
| Writers: | |
| Cast: | |
| Released: | Friday, May 29, 2009 |
| Length: | 96 minutes |
| Studio: | Walt Disney Pictures |
| Genre: | Family |
| Rating: | Some material may not be suitable for children. |
Up Synopsis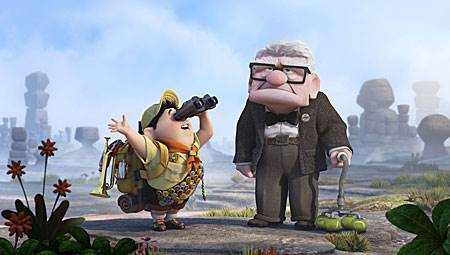 From the Academy Award-nominated team of director Pete Docter ("Monsters, Inc.") and co-director Bob Peterson comes "Up", a comedic adventure taking off (and lifting spirits) in summer 2009. Carl Fredricksen spent his entire life dreaming of exploring the globe and experiencing life to its fullest. But at age 78, life seems to have passed him by, until a twist of fate (and a persistent 8-year old Junior Wilderness Explorer named Russell) gives him a new lease on life. "Up" takes audiences on a thrilling journey where the unlikely pair encounter wild terrain, unexpected villains and jungle creatures. When seeking adventure next summer - look "Up".

Purchase DVD/Blu-ray/4K UHD physical copy of Up today at Amazon.com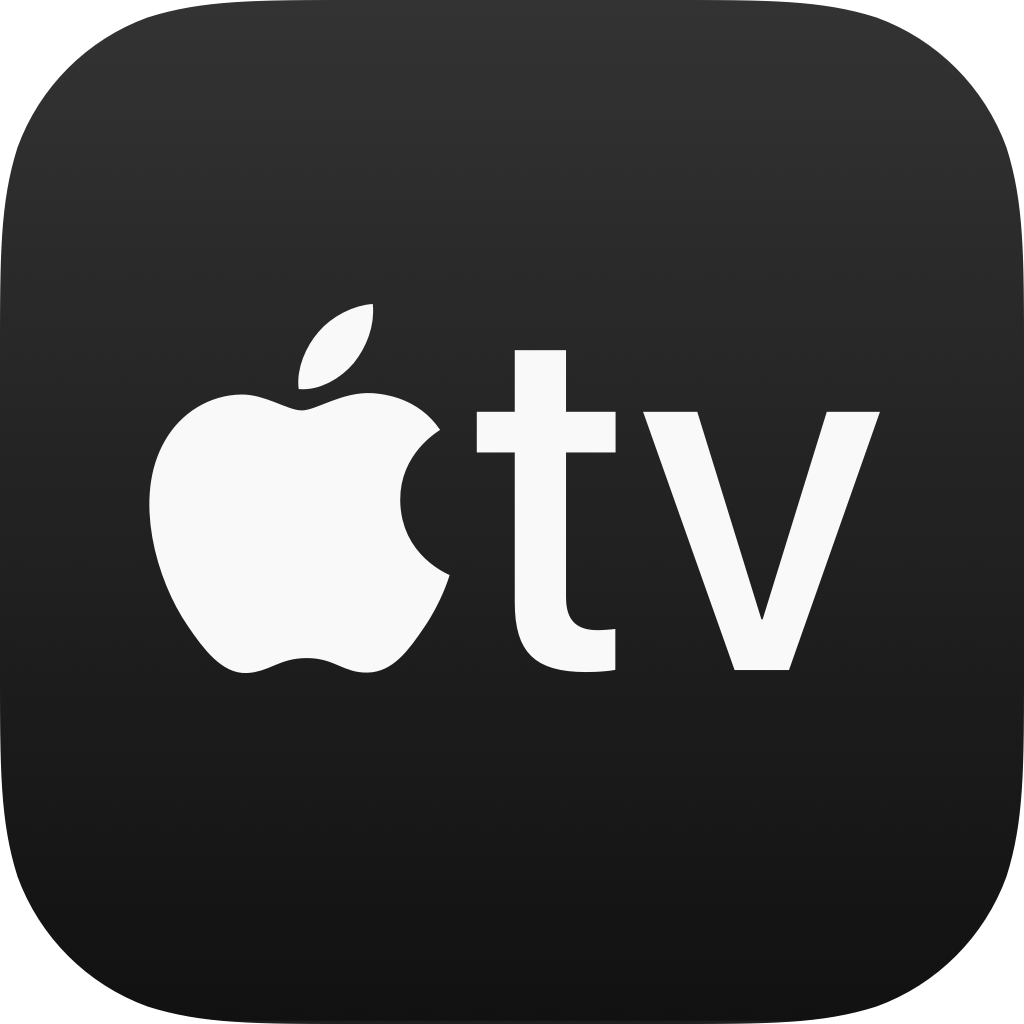 Stream Up in Digital HD/4K from the AppleTV store.
Listen to the Up soundtrack on Apple Music.
Up images are © Walt Disney Pictures. All Rights Reserved.
Up 3D Blu-ray Review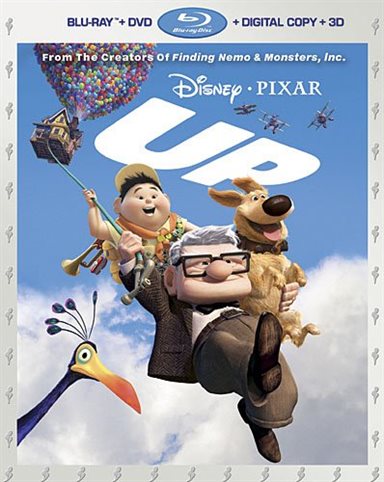 The long list of PIXAR films being released in 3D now includes Oscar winner UP a family favorite that touches the heart and tickles the funny bone. Released in a 5-Disc box set, the package includes a Blu-ray 3D, Blu-ray Discs (2), DVD and Digital Copy just in time for Holiday giving. If you already have a 3D set-up or have interest in upgrading to 3D then this would be a good time to get the whole package before it goes back into the Disney vault.

The story behind UP centers on Carl Fredricksen, an old geezer with his dog Dug, who has not left his house since his wife died. A former balloon salesman, Carl made a lot of children happy before he retired. Unfortunately the city has grown around his small house, he now sits in the middle of a metropolis between two multi-story apartment buildings and land developers have their sights set on getting the valuable land.

On this day he gets a visit from an employee of the land developer and a tussle pursues causing an incident. Upset by the altercation Carl does what he knows best, fills his house with thousands of Helium filled balloons to make a unique get-away. Designing a makeshift airship out of his house his plan involves fulfilling a lifelong dream the couple had of moving to a special spot in South America. Just before he takes off he gets a knock at the door and finds Russell a boy scout offering to do a good deed. When Carl refuses and the boy ends up on his porch with the house rising into the atmosphere, a very amazing adventure begins.

The film works at all levels from youngster to adult showing the pathos along with the adventure, laughter among the tears. I like the way PIXAR treads tenderly when they deal with the audience's heart strings. For example the filmmaker uses a short 2D 'hand drawn' segment to get the audience involved in Carl and his wife's early life, her inability to have a child, then her sickness, a funeral and Carl growing old without her. Not as fluffy as the rest of the film and not adventurous for a youngster the animation does however, bring life's struggles to the forefront. This part may take a little explaining for your youngest family member, but it's also an opportunity to open a conversation with your older children if you so desire.

The colorful adventure that uncovers a mystery, longing desires and a realization that life can change for the better is brilliant and bright. The video quality with 3D Blu-ray/Blu-ray 1080p HD 1.78:1 or DVD Widescreen Enhanced for 16x9 Televisions gives a remarkable depiction of the animated film. Add to this the 3D and you have a home theater experience that should enchant the whole family. The clear depth of field will have your kids wanting to reach into the movie so instructions on 3D should include "no touching the screen." There is very little if any pop out animation, but I found that feature unnecessary. With so much of the action centered in the background it wasn't an issue for me.

The sound quality really makes the adventure entertaining especially on the Blu-ray/Blu-ray 3D DTS-HD Master Audio 5.1 and 2.0 or even the DVD 5.1 Dolby Digital sound track. From the special effects sound mixer to the boom operator the production has such high quality that most every HD Television will provide an exceptional experience. The music in UP keeps Carl Fredricksen's quest alive and upbeat. And if you have surround speakers hooked up you'll think you are in the middle of the movie, even more so with 3D.

Probably the best computer animators of all time, PIXAR/Disney have brought astounding family entertainment to the screen since 1995 beginning with an adventure comedy called Toy Story. The animated film experts have broken all records since their inception and still have a lock on providing some of the best kid friendly films in the business. It's hard to point out the top PIXAR film as it's like trying to choose the best chocolate in a box, they're all sweet on the outside with a variety of adventurous centers (sorry about that I got carried away for a moment).

The bonus features will probably be a letdown only because they are a repeat from the Blu-ray release in 2011. If you do not own the Blu-ray however, feast your eyes till they pop.

BONUS FEATURES
"Cine-Explore Commentary"- Director Pete Docter and co-director Bob Peterson present a making up featuring the art, storyboards, character designs, etc. Actually it's very good and if you are a film buff or student this feature's a must.
"Adventure Is Out There"- Director Pete Docter and members of the crew and some special filmmakers go over the development of the film. Different from Cine-Explore, this one I feel geared more analytical.
"Partly Cloudy"- One of the better animated shorts, this one features some cool storks delivering anything from babies to snakes in a funny parody on loyalty.
"Dug's Special Mission"- This misadventure keeps in tune with the hapless dog Dug from the movie. The lovable character will make the kiddies want on for their very own.
"Documentaries"- Includes the following docs surrounding the development of characters and sets: "Canine Companions", "Geriatric Hero", "Wilderness Explorer", "Our Giant Flightless Friend", "Balloons and Flight", "Composing for Characters" and "Homemakers of Pixar".
"Global Guardian Badge Game"- A kid friendly interactive search game with a couple of levels.
"The Many Endings of Muntz"
"Married Life"
"Up Promo Montage"
"Worldwide Trailers"

FINAL ANALYSIS: A kid friendly 3D film that even dad will like. (B+)

-- John Delia
Read More Up Reviews
For more reviews please visit our film/television review section.
SPONSORED LINKS