Harry Potter and the Deathly Hallows: Part 2 (2011)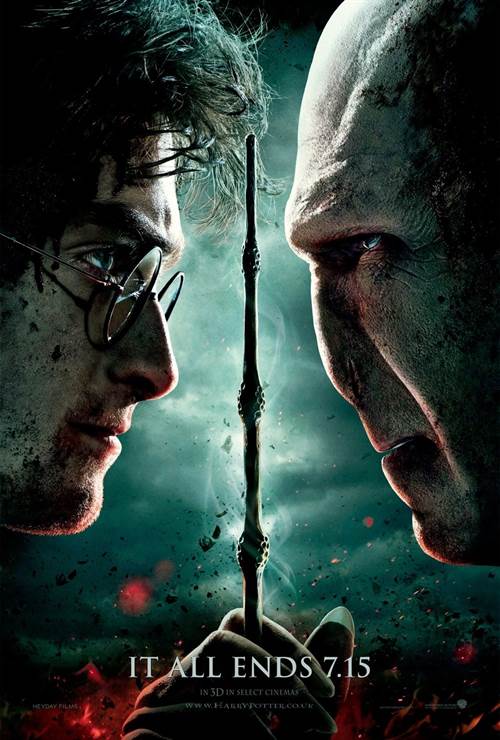 Share this:
| | |
| --- | --- |
| Director: | |
| Cast: | |
| Released: | Friday, July 15, 2011 |
| Length: | 125 minutes |
| Studio: | Warner Bros. |
| Genre: | Sci-Fi/Fantasy, Family |
| Rating: | Some material may be inappropriate for children under 13. |
Synopsis
The much-anticipated motion picture event is the second of two full-length parts. In the epic finale, the battle between the good and evil forces of the wizarding world escalates into an all-out war. The stakes have never been higher and no one is safe. But it is Harry Potter who may be called upon to make the ultimate sacrifice as he draws closer to the climactic showdown with Lord Voldemort. It all ends here..

Purchase DVD/Blu-ray/4K UHD physical copy of Harry Potter and the Deathly Hallows: Part 2 today at Amazon.com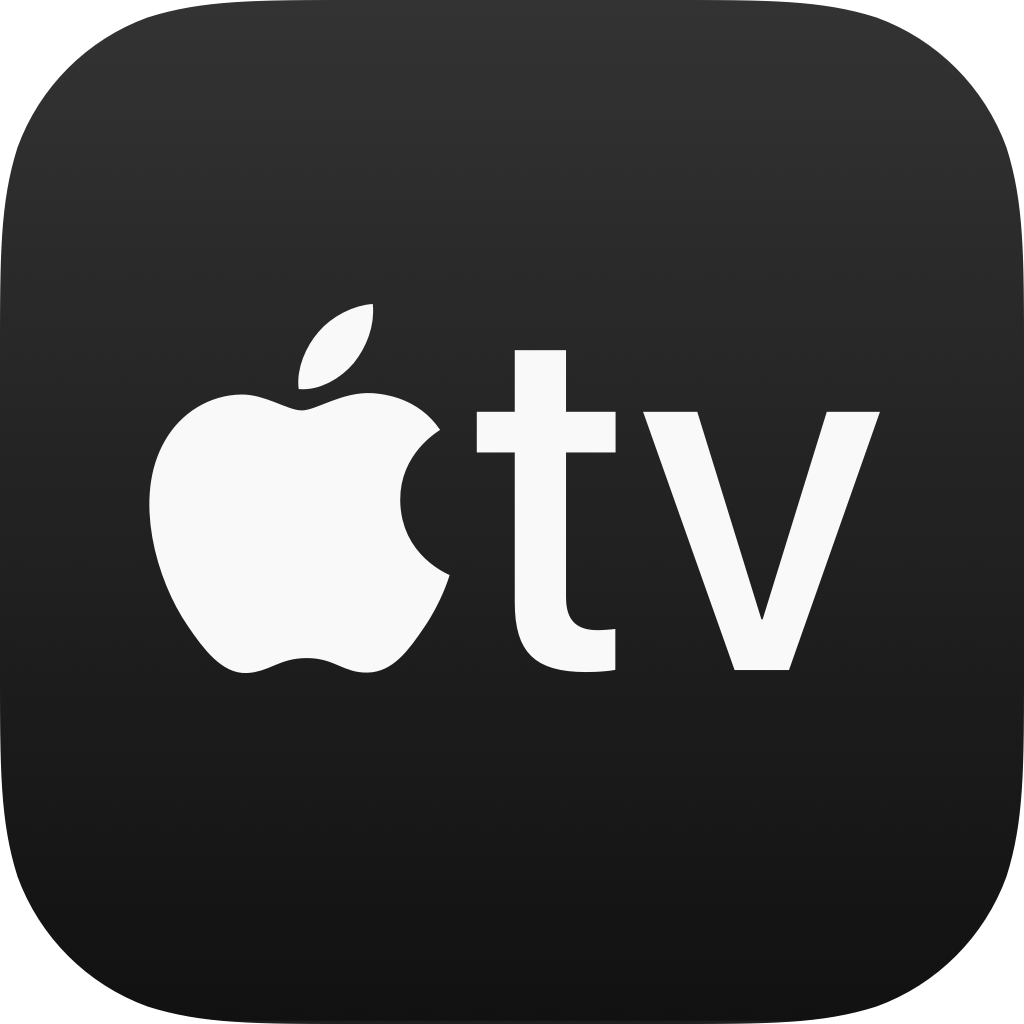 Download Harry Potter and the Deathly Hallows: Part 2 in Digital HD/4K from the iTunes store.
Harry Potter and the Deathly Hallows: Part 2 images are © Warner Bros.. All Rights Reserved.


Peacock and Harry Potter's Tom Felton Host Harry Potter Watch Party
3/3/2021 10:07 PM EDT
Last night, Tom Felton, aka Draco Malfoy from the Harry Potter film franchise, teamed up with Peacock for a special watch party on Peacock's Tiktok. The party featured Felton watching  "Harry Potter and the Sorcerer's Stone" in its entirety with fans across the United States.During the event, fans asked Felton questions and he answered! Someone asked him what he did for fun on the set and he told ...
More>>
Fantastic Beasts 3 Halts Production After Coronavirus Case
2/4/2021 2:23 PM EDT
Production for "Fantastic Beasts 3" has been put on hold after a "team member" has tested positive for coronavirus.Deadline was sent the following statement from Warner Bros.:"A team member from Fantastic Beasts 3 has tested positive for COVID-19. The diagnosis was confirmed as a result of required and ongoing testing that all production employees receive, and the team member is currently in isola...
More>>
Harry Potter Series in the Works at HBO Max
1/25/2021 3:01 PM EDT
It's being reported that a "Harry Potter" series is currently in the early stages of development at HBO Max. According to Variety, the story was confirmed via multiple sources; however, Warner Bros. and HBO Max told the publication that "There are no Harry Potter series in development at the studio or on the streaming platform."It's said that writers have been approached about the project, but the...
More>>
Warner Bros. Tom Ascheim in Charge of Harry Potter Properties
1/21/2021 4:13 PM EDT
It has been announced that Warner Bros. executive Tom Ascheim will now be in charge of overseeing the "Harry Potter" and "Wizarding World" properties. Ascheim, who is also the president of kids, young adults, and classics at Warners, will now be the chief representative of WarnerMedia when dealing with J.K. Rowling, her agent Neil Blair, and Blair Partnership Chief Creative Officer James McKnight....
More>>
Take a Behind the Scenes Look at the Creation of Hagrid's Magica...
9/4/2019 2:19 PM EDT
 Hagrid's Magical Creatures Motorbike Adventure debuted this summer at The Wizarding World of Harry Potter at Universal Orlando and, now, Harry Potter fans and fans of the ride can take a behind-the-scenes look on the creation of the world's first "story coaster" during the NBC primetime broadcast of "Harry Potter and the Deathly Hallows - Part 2" on Saturday, September 7 at 8 p.m. EDT.viewers wil...
More>>
Win a Dream Vacation to The Wizarding World of Harry Potter!
8/29/2019 3:35 PM EDT
Universal Orlando Resort has launched an exciting sweepstakes for Harry Potter fans! The social media sweepstakes will reward two lucky participants with an unforgettable trip to The Wizarding World of Harry Potter.To enter the contest, fans must take to one of their social media channels to showcase their passion for the Wizarding World showing what they'd wear on their visit to the incredibly-im...
More>>
New Experience in The Wizarding World of Harry Potter
2/21/2019 3:51 PM EDT
Today, Universal Orlando Resort announced the new attraction coming to The Wizarding World of Harry Potter this summer.The new ride will be called Hagrid's Magical Creatures Motorbike Adventure and will open on June 13, 2019. It will be their most highly themed coaster to date.  For the first time ever, guests will fly with Hagrid on a thrilling roller coaster ride that plunges into the path of so...
More>>
Fantastic Beasts 3 Production Pushed Until Fall
1/21/2019 1:06 PM EDT
Warner Bros. has decided to push back the production start date for the upcoming third Fantastic Beasts film. The film was supposed to begin production this July but will be put off until the fall.A spinoff of Harry Potter, the Fantastic Beasts franchise has earned over $1.4 billion dollars so far. It is comprised of Fantastic Beasts and Where to Find Them and Fantastic Beasts: The Crimes of Grind...
More>>
Harry Potter Gets The Jelly Belly Treatment
10/12/2018 11:24 PM EDT
Jelly Belly sets the standard for jellybeans worldwide.  With a multitude of flavors (some delicious, some disgusting) they offer the unique alongside the tried and true to the delight of fans of the gummy confections.  To complement their distinctive brand, Jelly Belly once again commissioned artist Kristen Cumings to create works of art using their signature candy.  FlickDirect caught up with he...
More>>
Wizards, Witches and Muggles Alike Gathered Once Again at Univer...
1/29/2018 2:41 PM EDT
If you are a huge Harry Potter fan and have never been to Universal Orlando Resort A Celebration of Harry Potter, you must make it a point to go. If you have been before, you need to go again as every year offers something new and exciting. Regardless, the annual event is a unique experience that should be on the top of any Harry Potter fan's list.Now in its fifth year, A Celebration of Harry Pott...
More>>
Fantastic Beasts Films Will Travel the Globe
1/27/2018 10:39 AM EDT
Director David Yates has revealed that the five upcoming Fantastic Beast films will all take place in different cities.The first film took place in New York, and the second will be taking place in Paris. We don't yet know where the next three film will take place but Yates said, "This is a global story, ultimately. And given that there's a global audience for this, it's all the more delightful to ...
More>>
Own the Fantastic Beasts and Where to Find Them Virtual Reality ...
1/24/2018 12:25 PM EDT
Warner Bros. Home Entertainment is bringing the world of Fantastic Beasts and Where to Find Them into your home! Prepare for a journey into Newt Scamander's case through the new virtual reality experience available for purchase as of January 23 on major VR platforms.The VR experience is based off the 2016 film and will allow users to meet and interact with six magical beasts, complete spells, expl...
More>>
Harry Potter and the Deathly Hallows: Part 2 Theatrical Review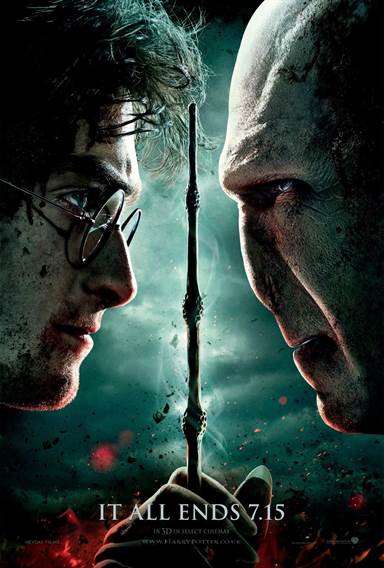 As you may remember, I ripped apart the last Harry Potter movie that I reviewed (
Harry Potter and the Half Blood Prince
). Missing my opportunity to see Part 1 in the theatre, I had to jump at my chance to see the finale in the theater. And I'm going to repeat what I tweeted shortly afterward here: This movie is an emotional, amazing and thrilling end to the series. I'm going to not use my usual method of reviewing this movie because of those things.
Over eight films we have watched Daniel Radcliffe, Rupert Grint and Emma Watson grow and mature, not only in real life but also in the movies as Harry, Ron, and Hermione. You will get to see parts of the previous movies in flashbacks and their change will be obvious. As the movie tagline says "It all ends". And so it does.
Daniel Radcliffe has perfected his role as Harry Potter - just in time for the series to end sadly. It will seem like a broken record but you can feel and see the growth he has had with his character, and the way he is able to express his emotions subtly when he knows what he must do to meet his destiny - it is a far cry from the ending of Goblet of Fire. Rupert Grint and Emma Watson continue their march along their own paths, but this movie is mainly Harry v. Voldemort - Ron and Hermione are mainly along for the ride, and yes they help, but in a different way than usual. Ciaran Hinds (Sum of All Fears, Munich) joins the cast for this final movie, playing Dumbledore's brother Aberforth. While the book goes into more detail about his character, enough information was given coupled with Ciaran's surprising performance - his ability to convey information through his tone has always been a strength of his. We don't get to see that much of Helena Bonham Carter as Bellatrix Lestrange, especially compared to the last few movies, which is kind of disappointing, but she is a minor character in this film. But who steals the show? Ralph Fiennes continues to amaze with his performance of Voldemort, but Voldemort has not had any character growth - but why should he? No, this movie is carried by Alan Rickman. A majority of the flashbacks from the previous movies are during the recalled memory of Severus Snape, and Alan Rickman portrays Snape with a depth we hadn't ever seen before. The most emotional part of the film which is also the true climax will bring tears to your eyes. His performance in this movie alone should be honored in some way, and hopefully it will be. He makes you feel what Severus felt. I've always known that he is a wonderful actor, but he exceeds even my expectations in this movie.
The movie is extremely literal to the book, with only a few minor alterations. Yes, there is the occasional comic relief that will make you laugh, but they don't distract from the fact that this movie is dark. After a brief recap of the previous movie, and one short sequence that is necessary, the movie takes off and you have an exciting ride along the journey to the end. Yes there is down time but you will need to catch your breath along the way. And get kleenex for the emotional climax that leads to the end. Like I tweeted, this movie is a fitting end for the series. This is the movie to see this summer, and is the best movie in years.
Read More Harry Potter and the Deathly Hallows: Part 2 Reviews
For more reviews please visit our film/television review section.
Join the stars of the Harry Potter Franchise as they discuss life after Harry Potter as well as thei...

The much-anticipated motion picture event is the second of two full-length parts. In the epic finale...
SPONSORED LINKS