Movie Reviews, Digital HD Reviews, and Television Reviews
Here at FlickDirect, our goal is to provide up-to-date reviews on theatrical, home entertainment, and television series. Check out the scoop on upcoming films or programming, and even our take on the classsics from our critics and Rotten Tomatoes Approved,
Allison Rose
.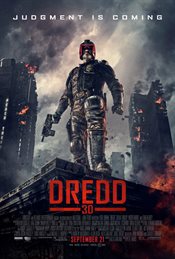 Dredd

(Chris Rebholz) 9/19/2012 8:05 AM EDT
Back in the 90's a movie was made called Judge Dredd. Based off the UK comic of the same name, it starred Sylvester Stallone as the title character. But that is not what we're going to discuss here. What we will review is the much better adaptation that hits theaters September 21. It stars Karl Urban, Lena Headey, and Olivia Thirlby. Simply... Read More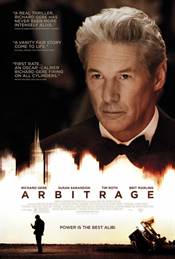 Arbitrage

(John Delia) 9/13/2012 2:17 PM EDT
Packed with intrigue and very tense moments, Arbitrage makes its way into movie theaters this weekend. You may have seen similar stories as the Arbitrage script certainly isn't the most original plot that's come to the big screen. But, the performances, directing and cinematography make the film a nice piece of entertainment. If you haven't had you... Read More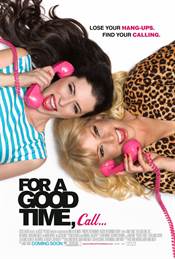 For a Good Time, Call ...

(John Delia) 9/13/2012 11:39 AM EDT
Using sexuality in a comedy has stimulated a wave of movie making but has it gone too far? Using every expletive possible from today's amoral vocabulary For a Good Time, Call… opens in theaters with an attempt to titillate and shock audiences. Well it does the latter for sure, but for the most part it's the ladies who are taking ... Read More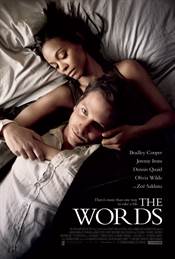 The Words

(John Delia) 9/7/2012 8:52 AM EDT
Compelling and complex the film The Words reaches for a drama loving audience that will enjoy a touching romance intertwined with an engrossing story. The film has excellent performances by the whole cast and directors Brian Klugman and Lee Sternthal work through the intricate script providing very good entertainment. The film finds Rory... Read More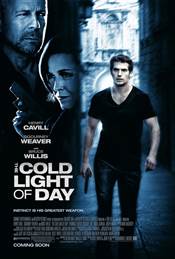 The Cold Light of Day

(Paul Kates) 9/6/2012 10:50 AM EDT
When recently failed businessman Will Shaw (Henry Cavill) goes to Spain for a weeklong sailing vacation with his family, it appears he thought that nothing else in his world could get any worse. But after returning from a brief trip ashore, Shaw finds it difficult to locate the family yacht; when he does, his already fragile world is shattere... Read More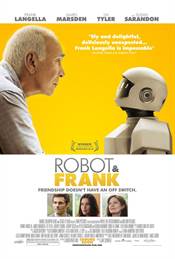 Robot and Frank

(John Delia) 8/31/2012 9:47 AM EDT
Even though Robot & Frank has some rough edges to smooth out, the film does produce a sweet bond between man and machine. Finding this little gem at your local theater would be an opportunity to see some excellent acting with a cute little quirky storyline. A retired cat burglar and jewel thief, Frank (Frank Langella) has been challe... Read More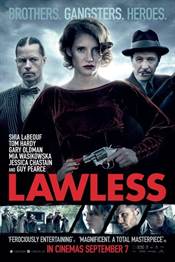 Lawless

(John Delia) 8/28/2012 4:15 PM EDT
Totally out of control, the Bondurant brothers were a part of history that could only have been called Lawless. The movie that opens today builds on the almost true story of bootleggers in Virginia from a recollection by Matt Bondurant, the grandson of one of the three main characters. Lawless 'shines' in all departments inclu... Read More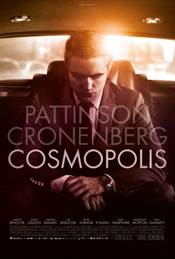 Cosmopolis

(John Delia) 8/24/2012 10:26 AM EDT
Showing most all the ills in the world Cosmopolis gives its audience a slow moving picture of our decaying civilization. Although the film is nicely acted and directed, there's too much crammed into the nearly two-hour movie to really appreciate the meaning of it all. The warning here insinuates the self-destruction of our great society... Read More


Premium Rush

(John Delia) 8/24/2012 9:46 AM EDT
Action junkies beware the movie Premium Rush streaks into theaters this weekend and it's a sweet adrenaline rush. The film features some excellent shots of New York City through the eyes of a rapid camera that draws focus on all the heart pumping drama. The fine acting and directing make this hour and a half body in motion film work.&nb... Read More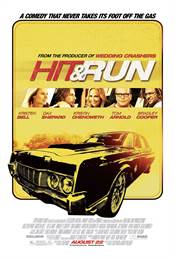 Hit and Run

(Stephen Compall) 8/21/2012 8:20 AM EDT
The motor sounds are real. Writer/director/star Dax Shepard (Parenthood, When in Rome) provided many of the vehicles from his personal collection, and does all his own stunts. So he reported, in his appearance following the screening at which I saw Read More