Thor: Tales of Asgard (2011)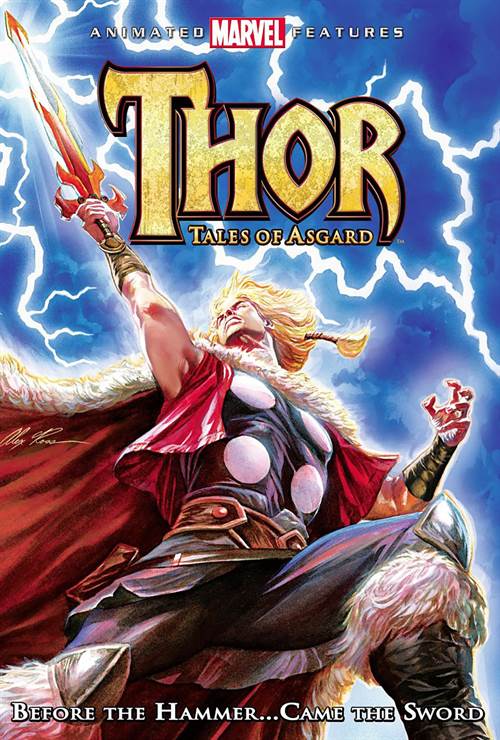 | | |
| --- | --- |
| Director: | |
| Writers: | |
| Cast: | |
| Released: | Tuesday, May 17, 2011 |
| Length: | 77 minutes |
| Studio: | Lionsgate |
| Genre: | Sci-Fi/Fantasy, Family |
| Rating: | |
Thor: Tales of Asgard Synopsis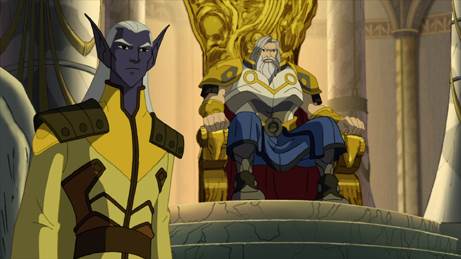 Before he ever lifted his mighty hammer, there was the sword. Fantastic journeys beckon from the mysterious nine realms. Places of dark mists and fiery voids. Of winged creatures and giants in the ice. And the most alluring quest of all – the search for the legendary Lost Sword of Surtur. Hungry for adventure, Thor secretly embarks on the journey of a lifetime, joined by his loyal brother Loki, whose budding sorcery equips him with just enough magic to conjure up trouble, along with the Warriors Three – a band of boastful travelers reluctant to set sail on any adventure that might actually be dangerous. But what starts out as a harmless treasure hunt quickly turns deadly, and Thor must now prove himself worthy of the destiny he covets by saving Asgard itself.
Thor: Tales of Asgard images are © Lionsgate. All Rights Reserved.
Taika Waititi Will Return to Direct Thor 4
7/17/2019 1:00 PM EST
Taika Waititi will be returning to the "Thor" franchise to direct "Thor 4". He previously directed 2017's "Thor: Ragnarok". Hemsworth is expected to reprise his role of Thor.Waititi recently directed "Jojo Rabbit" and his credits also include "Boy," ...
| Full Article
Marvel Studios Thor: Ragnarok Superpower of Stem Challenge
8/23/2017 12:41 PM EST
Disney, Marvel Studios, Dolby Laboratories, Synchrony Bank, American Association for the Advancement of Science, Broadcom MASTERS and Society for Science & the Public are pleased to present the nationwide MARVEL STUDIOS' THOR: RAGNAROK SUPERPOWER OF ...
| Full Article
Planet Hulk to be Featured in Thor: Ragnarok
12/22/2016 10:52 AM EST
Some exciting news for all you Hulk fans out there - the Plant Hulk storyline will be incorporated into the upcoming Thor: Ragnarok film. We knew that mark Mark Ruffalo would be returning to the Thor franchise, but now it has been confirmed that we w...
| Full Article
Marvel's Thor: The Dark World Trailer 2 Revealed
8/7/2013 1:48 PM EST
The new trailer for MARVEL'S THOR: THE DARK WORLD is now available on YouTube, having just debuted as part of their Geek Week's Super Wednesday.Countdown to the release of Marvel's Thor: The Dark World, with the iPhone Movie Countdown Clock App.Marve...
| Full Article
Thor: The Dark World To Have Epic Battle
9/11/2012 3:46 PM EST
Filming for "Thor: The Dark World" began yesterday in Bourne Wood, Surrey, and The Daily Mail has posted some great shots of the action taking place.The pictures show Chris Hemsworth, as Thor, and Jaimie Alexander, as Sif, engaging in some sort of ba...
| Full Article
Zachary Levi In Talks to Star in Thor Sequel
6/11/2012 11:01 AM EST
Zachary Levi, star of "Chuck", is said to be in talks to replace Josh Dallas as the role of Fandral in the upcoming "Thor" sequel.Dallas' schedule for ABC's "Once Upon a Time" will interfere with the schedule for the film. Levi was one of the origina...
| Full Article
Idris Elba Returning For Thor 2
5/16/2012 9:43 AM EST
With the Avengers doing so well at the box office, Marvel seems it can do no wrong. One of the principle Avengers is Thor and there's some casting news on the up and coming sequel to the original 2011 movie starring Chris Hemsworth.   As of today, it...
| Full Article
Jenkins Out as Thor 2 Director
12/7/2011 4:04 PM EST
The Thor sequel is yet again without a director.Patty Jenkins, who took over as director after Kenneth Branagh announced he wasn't going to stay on, has left the production. Jenkins was the first female to direct a Marvel Studios film.According to he...
| Full Article
Branagh Out as "Thor 2" Director
6/30/2011 5:06 PM EST
It has been reported that "Thor 2" is a definite "go" for Marvel Studios. Kenneth Branagh, however, won't be returning to direct the flick.The film, which grossed $437 million dollars, will have some involvement of Branagh, but currently, a new direc...
| Full Article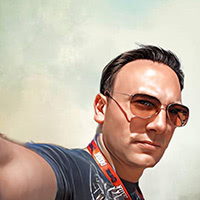 Physical Media: Blu-ray Review
While it has been highly entertaining to watch many of our favorite comic heroes come to life on the big screen these past few years, it is with animation that these characters will always have their truest life. There have been many successful adaptions of characters and mini-series over the years;...
SPONSORED LINKS