Ralph Breaks The Internet (2018)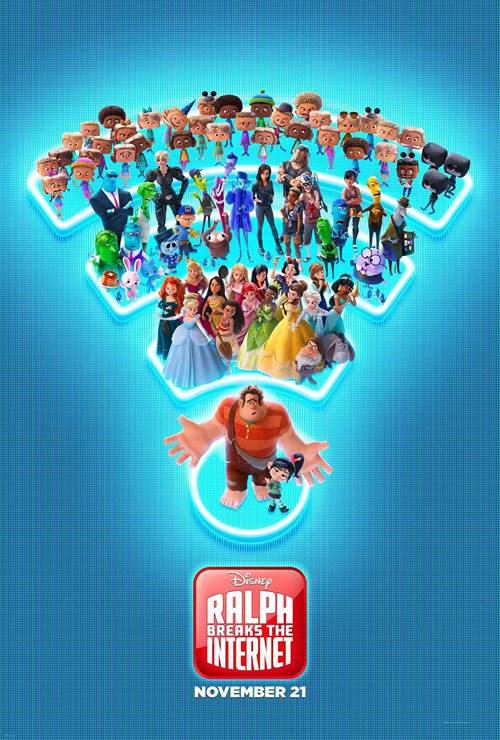 | | |
| --- | --- |
| Director: | |
| Writers: | |
| Cast: | |
| Released: | Wednesday, November 21, 2018 |
| Length: | 112 minutes |
| Studio: | Walt Disney Pictures |
| Genre: | Family |
| Rating: | Some material may not be suitable for children. |
This film contains a scene during or after the credits.
Ralph Breaks The Internet Synopsis
"Ralph Breaks the Internet" leaves Litwak's video arcade behind, venturing into the uncharted, expansive and thrilling world of the internet—which may or may not surviveRalph's wrecking. Video game bad guy Ralph (voice of John C. Reilly) and fellow misfit Vanellope von Schweetz (voice of Sarah Silverman) must risk it all by traveling to theworld wide web in search of a replacement part to save Vanellope's video game, Sugar Rush. In way over their heads, Ralph and Vanellope rely on the citizens of the internet—the Netizens—to help navigate their way, including Yesss (voice of Taraji P. Henson), who is the head algorithm and the heart and soul of the trend-making site "BuzzzTube," and Shank (voice of Gal Gadot), a tough-as-nails driver from a gritty online auto-racing game called Slaughter Race. Directed by Rich Moore ("Zootopia," "Wreck-It Ralph") and PhilJohnston (co-writer "Wreck-It Ralph," "Zootopia," writer, "Cedar Rapids"), and produced by Clark Spencer ("Zootopia," "Wreck-It Ralph," "Bolt," "Lilo & Stitch"), "Ralph Breaks theInternet" hits theaters on Nov. 21, 2018.

Purchase DVD/Blu-ray/4K UHD physical copy of Ralph Breaks The Internet today at Amazon.com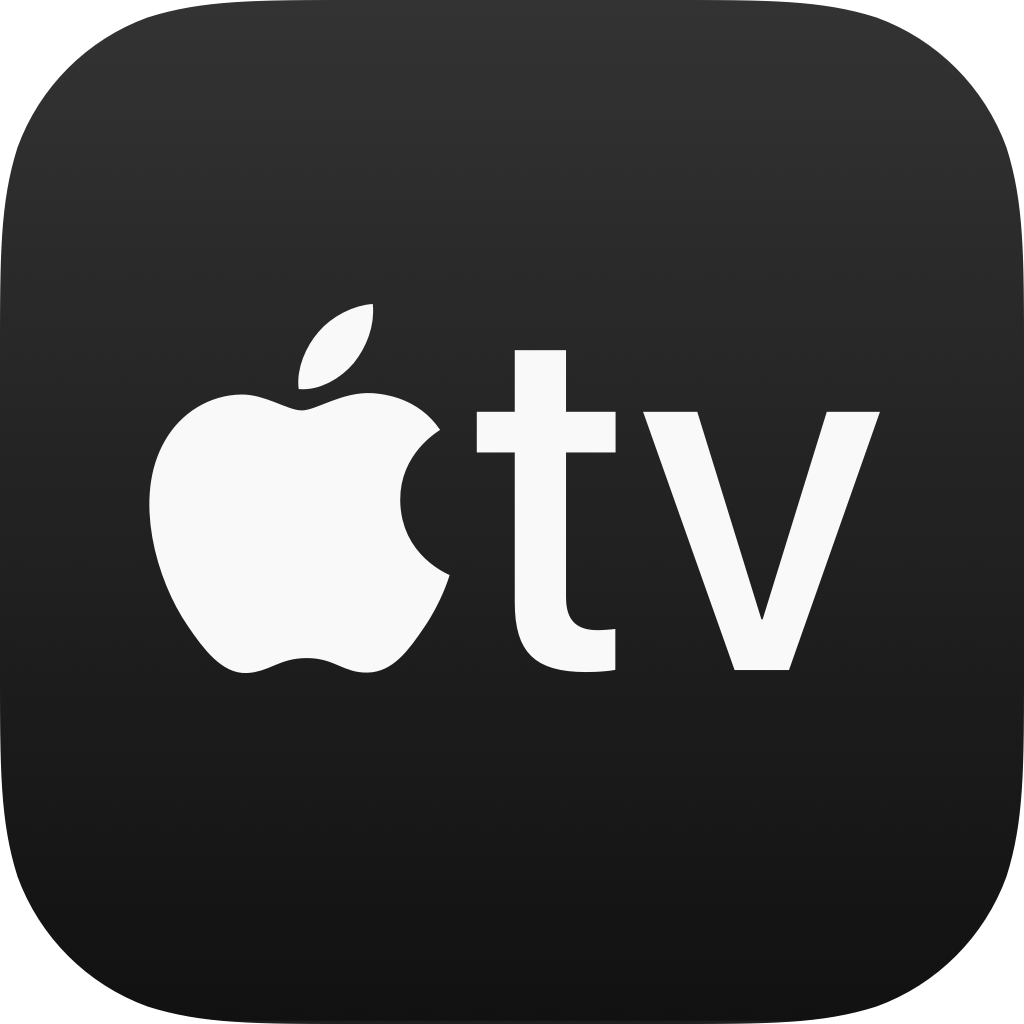 Stream Ralph Breaks The Internet in Digital HD/4K from the AppleTV store.
Listen to the Ralph Breaks The Internet soundtrack on Apple Music.
Ralph Breaks The Internet images are © Walt Disney Pictures. All Rights Reserved.
Bid On the Sugar Rush Steering Wheel from Ralph Breaks the Inter...
2/26/2019 10:24 AM EST
All fans of Disney's 'Ralph Breaks the Internet' will be excited about a new item that can be bid on to own! Now is your chance to race home with a signed, limited edition replica of the "Sugar Rush" steering wheel featured in the film!The steering wheel is at the very core of Walt Disney Animation Studio's 'Ralph Breaks the Internet' as Ralph and best friend Vanellope von Schweetz attempt to save...
More>>
Win a Blu-ray Copy of Walt Disney Pictures' Ralph Breaks The In...
2/17/2019 9:40 AM EST
It was 2012 when Wreck-It Ralph came to theaters and we fell in love with the overgrown brute with a heart of gold who won over a little girl turned princess.  Ralph (John C. Reilly; Walk Hard: The Dewey Cox Story) and Vanellope (Sarah Silverman; School of Rock) became life long friends and last year we got the continuation of their story when Ralph Breaks the Internet hit theaters.  As this seque...
More>>
What Is It like Being a Disney Character Animator? Jorge Ruiz-Ca...
11/26/2018 10:03 AM EST
Jorge Ernesto Ruiz-Cano grew up in Venezuela and graduated high school at the age of fifteen.  He then came to the United States with hopes to become a lawyer despite the fact that he had previously told family and friends that he would grow up to become a Disney animator.  After taking a few art classes, law school became a distant memory as he attended Art school and earned a talent development ...
More>>
Enter For A Chance To Win A Pass For Two To A Special Advance Sc...
11/8/2018 11:58 PM EST
In 2012 Walt Disney studios released its 52nd animated feature film entitled Wreck-It Ralph based on a video game character who was tired of always being the bad guy day in and day out.  Ralph goes on a quest to win a medal and in the process changes another game called Sugar Rush,  Six years later the lovable characters are back in RALPH BREAKS THE INTERNET.In anticipation of its release, Disney ...
More>>
Atom Tickets and Disney Movie Rewards Join Forces
11/5/2018 1:41 PM EST
Atom Tickets has announced that they will be teaming up with Disney Movie Rewards, giving fans even more convenience and rewards for their movie-going purchases. Now, Atom customers are now able to link their Disney Movie Rewards membership to their Atom Rewards account to automatically earn points for their eligible Disney ticket purchases. Periodically, Disney Movie Rewards will include special ...
More>>
Imagine Dragons Compose Song for Ralph Breaks the Internet
9/19/2018 2:31 PM EST
It has been announced that GRAMMY®-winning Imagine Dragons have written and recorded the end-credit song "Zero" for Walt Disney Animation Studios' "Ralph Breaks the Internet." The song will be featured on the film's soundtrack from Walt Disney Records but is also now available from KIDinaKORNER/Interscope Records. Fans can head over to Apple Music to take a listen. "It's a pretty timely movie in a...
More>>
Gal Gadot to Voice Character in Disney's Ralph Breaks the Internet
8/10/2018 11:25 AM EST
Gal Gadot has announced that she will be voicing Shank, a tough and talented driver in an intense and gritty online racing game called Slaughter Race, in Walt Disney Animation Studios' "Ralph Breaks the Internet".Gadot, who made the announcement today, said,  "Shank is amazing at driving cars and has this bad-girl vibe to her. But as the movie goes on you realize how fun, wise and warm she really ...
More>>
Wreck-It Ralph Sequel Currently in the Works
6/30/2016 1:24 PM EST
It has been announced that a sequel to Disney's 2012 hit film, Wreck-It Ralph is currently in the works.  Director Rich Moore, scribe Phil Johnston, and John C. Reilly announced the news today on Facebook."From the moment we started working on the first Wreck-It Ralph, we knew there were so many possibilities with these characters," said Moore. "This time, Ralph's wrecking wreaks havoc on the web,...
More>>
Ralph Breaks The Internet 4K Review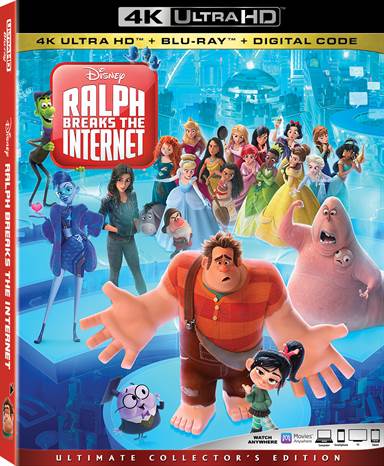 Back in 2012 production started on a little film called Wreck-It Ralph. There was small fanfare at that year's San Diego Comic Con, but not much. All the press really knew is it would be "Roger Rabbit" like but instead of cartoons it would be featuring video game characters and settings that everyone grew up loving. The film, which debuted in November the same year it was a smash success, and in 2018 Walt Disney Pictures unleaded its sequel, Ralph Breaks The Internet.
When the Sugar Rush video game gets broken Vanellope (Sarah Silverman; Battle of the Sexes) and Ralph (John C. Reilly; The Sisters Brothers) head to the internet to find a new part and save the game. However what they discover is a whole, new, exciting but scary world and as they try to raise the money for the new part, Vanellope also discovers a newfound freedom that causes Ralph to hold on even tighter. This eventually causes tension in their friendship, which forces Ralph to take drastic measures leading to disastrous results.
Remember back when animated films used to tell moral lesson aside from making us smile and laugh? Ralph Breaks The Internet harkens back to those days. I can happily say Disney is still and most likely will always be the top minds for blending these two fields. These characters stay with you days/weeks after you leave the theater, because aside from their cute and amazing adventures, there is true heart to this story - about friendship, letting a loved one go even if it hurts you, and addressing your own insecurities. By the end of this film, my eyes were wells of water.
Ralph Breaks the Internet is encoded in HEVC / H.265 with HDR10 and is presented in its original theatrical aspect ratio of 2.39:1. If one is a regular viewer of 4K UHD animation you might have thought this film would be just the same as all the rest. I can say happily this is far from the truth. Ralph Breaks the Internet is one of the best HDR transfers I have ever seen for animation. The color depth and white balance are jaw-dropping. Every color and every little detail pops off the screen. Comparing it side-by-side to the Blu-ray encoding it appears to almost be a completely different film. Complimenting this "demo-quality" video is a Dolby Atmos soundtrack where you truly get the benefit of its format. The world of the Internet envelopes you. From every place in your viewing area, your ears are bombarded. It is pure audio ecstasy.
Aside from the Digital HD 4K copy of the film (iTunes digital copy only plays in 1080p, but 4k on Amazon, Vudu, and Google Play). Ralph Breaks The Internet contains a modest selection of special features. Including Surfing for Easter Eggs, The Music of Ralph Breaks the Internet, BuzzzTube Cats, Deleted Scenes, Music Videos, and one more feature that is a bit longer in length, How We Broke the Internet. It is through these special features we see how the story changed through time, and well as some deeper looks on how some of the scenes where created. While I appreciate the extras, I was really hoping that they would contain a copy of the "full princess scene" from the film as I have seen a few different versions.
Without a doubt Ralph Breaks the Internet is an amazing follow-up to the original film, has a great message along with a fantastic, fun story, and if seeing this film itself in theaters wasn't enough to make you want to pick up the set, the quality and care that Disney took to create this 4K presentation should easily get you there. Any animation fan, Disney fan, or just one who likes good storytelling should definitely purchase this combo pack.
Grade A+
Read More Ralph Breaks The Internet Reviews
For more reviews please visit our film/television review section.
SPONSORED LINKS