Indiana Jones 5 (2022)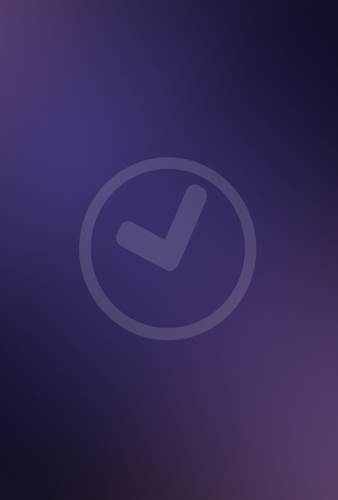 | | |
| --- | --- |
| Director: | |
| Writers: | |
| Cast: | |
| Released: | Friday, July 29, 2022 |
| Studio: | Paramount Pictures |
| Genre: | Action/Adventure |
| Rating: | This Film Is Not Yet Rated |
Synopsis
Indiana Jones 5 images are © Paramount Pictures. All Rights Reserved.
Indiana Jones 5 Crew Member Dies on Location
11/4/2021 11:33 AM EST
Nic Cupac, a 54-year-old crew member for Indiana Jones 5, has reportedly died of natural causes while on location, filming the movie in Fes, Morocco, where major stunt scenes were to be filmed for the upcoming movie.Cupac, a veteran in the movie industry, was responsible for assembling sets and he had dozens of credits on IMDB. He worked on big blockbusters such as Jurassic Park, X-Men, The DaVinc...
More>>
Disney Delays Releases for Doctor Strange and Numerous Other Films
10/18/2021 4:29 PM EST
Disney has announced that they will be delaying the release of some of their upcoming films, including "Doctor Strange", "Thor" and "Black Panther". The production delays are yet another issue caused by the Covid-19 pandemic. The list of release dates is below:"Doctor Strange in the Multiverse of Madness" (Disney) previously dated on 3/25/22 moves to 5/6/22"Thor: Love and Thunder" (Disney) previou...
More>>
Indiana Jones 5 to Begin Filming Next Week in the UK
6/2/2021 2:22 PM EST
Good news, Indie fans! "Indiana Jones 5" is set to begin filming next week in the UK. The much-anticipated film, which will be directed by James Mangold, stars Harrison Ford, Mads Mikkelsen, Phoebe Waller-Bridge, Boyd Holbrook, Shaunette Renée Wilson, and Thomas Kretschmann. Steven Spielberg was originally set to direct, but will still be on hand to produce the film. John Williams will come back t...
More>>
Mads Mikkelsen Joins Cast of Indiana Jones 5
4/15/2021 2:35 PM EST
Mads Mikkelsen has signed on to join the cast of "Indiana Jones 5". The actor will co-star alongside Harrison Ford and Phoebe Waller-Bridge.Mikkelsen will be starring in the upcoming "Fantastic Beasts and Where to Find Them 3", taking over for Johnny Depp. He is best known for starring as the title character in NBC's "Hannibal".The film will be directed by James Mangold, who took over for Steven S...
More>>
Phoebe Waller-Bridge Joins Cast of Fifth Indiana Jones Film
4/9/2021 3:35 PM EST
It's being reported that Phoebe Waller-Bridge has been cast in the next installment of the "Indiana Jones" franchise. Waller-Bridge is best known for her series, "Fleabag", and will co-star alongside Harrison Ford. There's no word yet on what part Waller-Bridge will play or plot details in general. James Mangold will be directing the film, with Steven Spielberg producing.  Kathleen Kennedy, Frank ...
More>>
Could We See a Female Indiana Jones in the Future?
4/5/2018 11:17 AM EST
During a recent interview with Steven Spielberg, the director announced that there could be a female Indiana Jones in our future. Spielberg said that he would be interested in seeing the iconic character in "a different form" and when asked if that form could be a female, he said "We'd have to change the name from Jones to Joan. And there would be nothing wrong with that." The next installment of ...
More>>
Spielberg and Ford Reunite as Indiana Jones Returns to Theaters ...
3/15/2016 1:40 PM EST
Indiana Jones will return to the big screen on July 19, 2019, for a fifth epic adventure in the blockbuster series. Steven Spielberg, who directed all four previous films, will helm the as-yet-untitled project with star Harrison Ford reprising his iconic role. Franchise veterans Kathleen Kennedy and Frank Marshall will produce."Indiana Jones is one of the greatest heroes in cinematic history, and ...
More>>
SPONSORED LINKS