Mission: Impossible - Fallout (2018)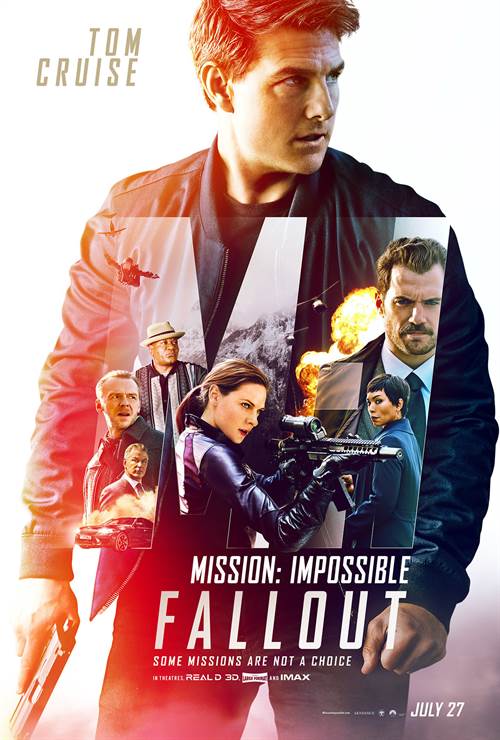 | | |
| --- | --- |
| Director: | |
| Writers: | |
| Cast: | |
| Released: | Friday, July 27, 2018 |
| Length: | 147 minutes |
| Studio: | Paramount Pictures |
| Genre: | Action/Adventure |
| Rating: | Some material may be inappropriate for children under 13. |
Synopsis
The best intentions often come back to haunt you. MISSION: IMPOSSIBLE - FALLOUT finds Ethan Hunt (Tom Cruise) and his IMF team (Alec Baldwin, Simon Pegg, Ving Rhames) along with some familiar allies (Rebecca Ferguson, Michelle Monaghan) in a race against time after a mission gone wrong. Henry Cavill, Angela Bassett, and Vanessa Kirby also join the dynamic cast with filmmaker Christopher McQuarrie returning to the helm.

Purchase DVD/Blu-ray/4K UHD physical copy of Mission: Impossible - Fallout today at Amazon.com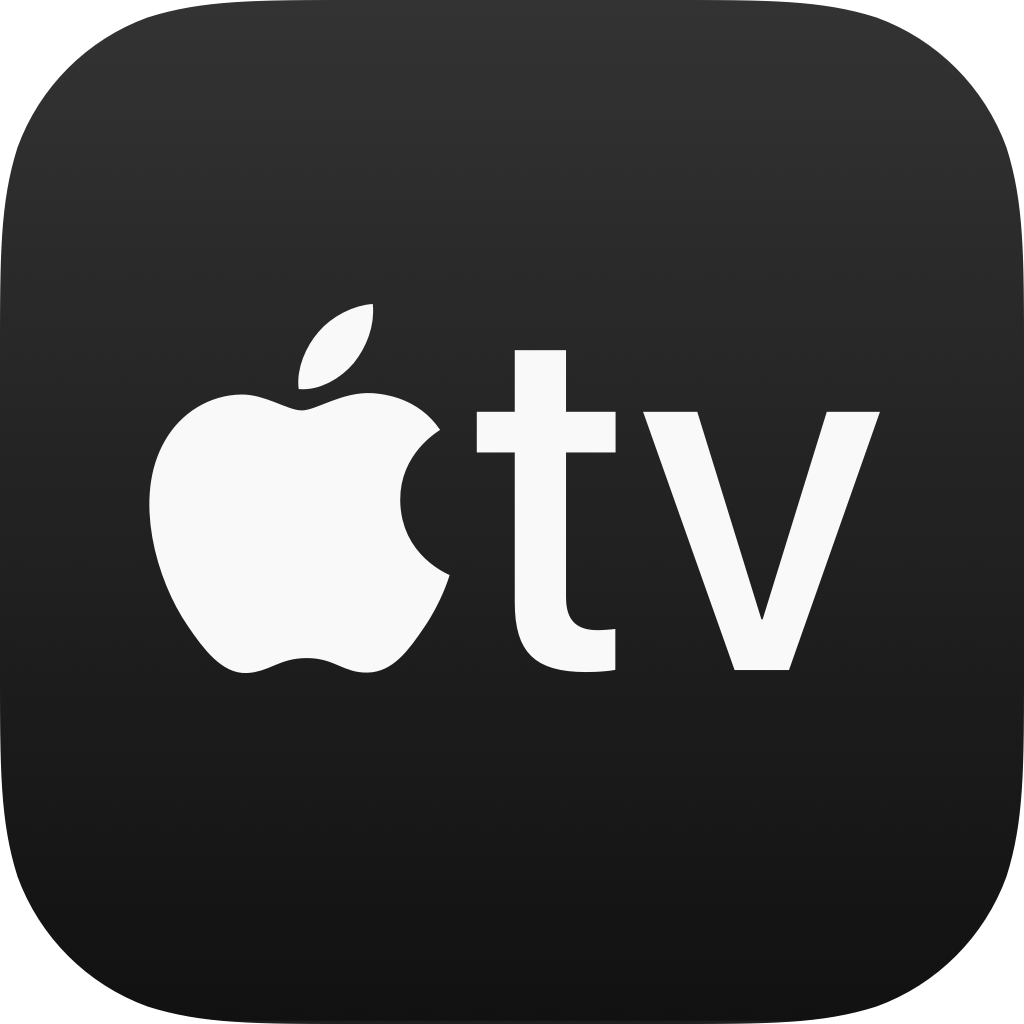 Download Mission: Impossible - Fallout in Digital HD/4K from the iTunes store.
Listen to the Mission: Impossible - Fallout soundtrack on Apple Music.
Mission: Impossible - Fallout images are © Paramount Pictures. All Rights Reserved.
Tom Cruise Surprises CineEurope Convention Attendees
10/6/2021 11:53 AM EST
Tom Cruise surprised guests at the CineEurope event in Barcelona today, showing up for Paramount's presentation of upcoming films. He also introduced previews for "Mission: Impossible 7" and "Top Gun: Maverick"."I wanted to come personally and thank you all. We've had a great relationship over 40 years of my career." He also said that when he is making films, "I'm always thinking about you all" an...
More>>
Mission Impossible 7 Set to Debut On Demand 45 Days After Theatr...
2/25/2021 10:02 AM EST
It's been announced that "Mission: Impossible 7" and "A Quiet Place Part II" will be released on Paramount+ 45 days after their theatrical release. The films will be released in theatres on Nov. 19 and Sept. 17, respectively.Paramount is keeping busy. They have some new installments of the "Paranormal Activity" and "Pet Sematary" franchises, as well as some original content for its streamer. The s...
More>>
Tom Cruise Reprimands Mission Impossible Crew for Not Following ...
12/16/2020 10:56 AM EST
Audio has been released from the U.K. set of "Mission: Impossible 7" that features Tom Cruise yelling at crew members for not following proper COVID-19 safety procedures.In the clip, he says, "I don't ever want to see it again, ever. And if you don't do it you're fired, if I see you do it again you're f-ing gone." He went on to say, "They're back there in Hollywood making movies right now because ...
More>>
Production Halted on Mission Impossible 7 Due to Coronavirus
2/25/2020 2:51 PM EST
Production on Mission: Impossible 7 has been postponed in Italy after a surge in coronavirus cases.A statement from paramount Pictures said the following: "Out of an abundance of caution for the safety and well-being of our cast and crew, and efforts of the local Venetian government to halt public gatherings in response to the threat of coronavirus, we are altering the production plan for our thre...
More>>
Win Complimentary Passes For Two To An Advance Screening of Para...
7/15/2018 5:02 PM EST
There is no denying that Tom Cruise is one of the biggest Movie stars in the world and his films are incredibly popular and successful at the box office.  Since 1996 He has been delighting fans as Ethan Hunt in the Mission: Impossible film series and this summer audiences will get treated to the latest installment MISSION: IMPOSSIBLE - FALLOUT. Being billed as the biggest action movie of the year ...
More>>
Michelle Monaghan Returning for Mission: Impossible 6
6/13/2017 3:59 PM EST
Michelle Monaghan will be returning to the Mission: Impossible franchise.  The actress will, once again, reprise her role of Julia, who married Tom Cruise's character, Ethan Hunt.  Monaghan will star alongside Cruise, Rebecca Ferguson, Henry Cavill, Vanessa Kirby, Alec Baldwin and Angela Bassett. Christopher McQuarrie will write and direct, with McQuarrie, Cruise, Don Granger, J.J. Abrams and Skyd...
More>>
Tom Cruise Confirms Mission: Impossible 6
7/30/2015 10:34 AM EST
Tom Cruise made an appearance on The Daily Show on Tuesday night, and made an announcement that there is a Mission: Impossible 6 in the works, and that production will be starting fairly soon.Cruise told Jon Stewart, "We're starting to work on it now. We'll probably start shooting it next summer".The latest installment of the franchise, Rogue Nation, will be released this week in the U.S., as well...
More>>
Tickets For The First U.S. Showings of "Mission: Impossible - Ro...
3/23/2015 11:08 AM EST
HOLLYWOOD, CA (March 23, 2015) - Paramount Pictures today announced that tickets for the first showings of the highly anticipated film "MISSION: IMPOSSIBLE - ROGUE NATION" are unlocked with today's trailer debut and on sale now - four months before the film's theatrical release.The advance tickets are available for Thursday, July 30th showings at 7:00 p.m. in IMAX® and premium large format theater...
More>>
Mission: Accepted: Christopher McQuarrie To Direct Mission Impos...
8/5/2013 8:19 PM EST
It has been rumoured for a while now that Jack Reacher director Christopher McQuarrie was being lined up to once again team with Tom Cruise for the next installment of the highly popular Mission: Impossible franchise. And today it was confirmed by the director himself via his Twitter feed.Mission: Accepted- ChristopherMcQuarrie (@chrismcquarrie) August 5, 2013McQuarrie has been hotly anticipated t...
More>>
Christopher McQuarrie Top Pick to Direct M:I-5
11/16/2012 1:48 PM EST
Christopher McQuarrie, who directed Tom Cruise in "Jack Reacher", may now be directing him in the next installment of the Mission Impossible franchise."M:I-5" is currently in the beginning stages of production, but it is said that this is the director that both JJ Abrams and Cruise want to work with. McQuarrie has worked with Cruise on several other projects as well; Valkyrie, All You Need Is Kill...
More>>
Paramount Pictures and Coke Zero Present Mission: Impossible - G...
12/12/2011 1:58 PM EST
HOLLYWOOD, CA (December 12, 2011): Paramount Pictures and Coke Zero announced today they will team up to present the live MISSION: IMPOSSIBLE-GHOST PROTOCOL movie premiere in Rio de Janeiro, Brazil on December 14th. The live red carpet event will air online beginning at 7:00 p.m. BRST/ 4:00 p.m. EST / 1:00 p.m. PST and will feature a live performance by Grammy®-nominated DJ & Producer Tiësto, who ...
More>>
Mission Impossible 4 Depending on Knight and Day's Box Office?
6/29/2010 1:44 PM EST
The latest Tom Cruise film, "Knight & Day" could a hidden impact on the actor's career. It's been reported that the future of the "Mission Impossible" franchise will be based on the box office success of the latter film. Apparently, Paramount Pictures may make some major changes to the already written "MI-4" script. They may even go so far as to ditch the project altogether. Tom Cruise's appeal is...
More>>
Mission: Impossible - Fallout 4K Review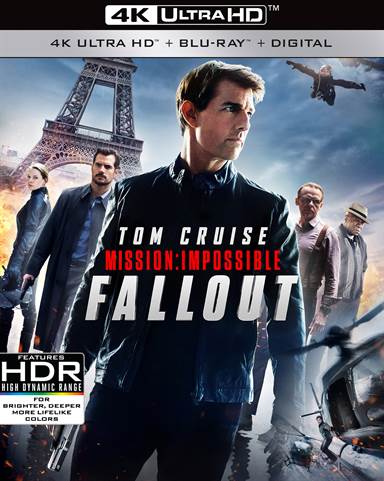 In 1966 a new television show debuted on CBS called
Mission: Impossible
. It aired for seven seasons and had a revival for two more seasons on ABC beginning in 1988. Then in 1996, Tom Cruise (
Risky Business
) brought the concept to the big screen in a film adaptation of the show. Over the next twenty-two years he has played Ethan Hunt six times, most recently in this year's
Mission: Impossible – Fallout
. With amazing stunts and heart-pounding chase scenes, the franchise has become intensely popular so it's no surprise that the latest film is being released on 4K.
The film begins with Hunt (Cruise) having nightmares about the death of his ex-wife, Julia (Michelle Monaghan; Kiss Kiss Bang Bang) which (spoiler alert) is a precursor of things to come later. We then see Ethan and his team trying to buy three plutonium cores from the Apostles – an underground organization made up of Solomon Lane's (Sean Harris; Harry Brown) associates from The Syndicate. When they fail a furious CIA Director Erica Sloane (Angela Bassett; Olympus Has Fallen) brings in Special Agent August Walker (Henry Cavill; Man of Steel) to assist IMF team in retrieving the stolen goods.
However, the task is more difficult than it seems as Hunt is tasked by arms Dealer Alanna Mitsopolis/White Widow (Vanessa Kirby; The Crown) to free Lane in order to buy the plutonium. When Hunt does so he discovers there is a mole amongst his group so steals the plutonium to put the Apostles' plot in to play. The plot, which consists of exploding two of the cores around the water supply of Pakistan, India and China would effectively create a crisis prompting a new world order. Of course, while trying to stop them Hunt discovers Julia and her new husband are in the region, which is not a coincidence. Of course, Hunt and his team ultimately stop the Apostles in time but at what cost?
Cruise has spent two decades with this character and they seemed to have melded into one. He embodies the physicality and mentality to play Hunt even as he ages. Simon Pegg (Star Trek) and Ving Rhames (Pulp Fiction) return as members of his team and Cavill meshes well with this group of actors. Rebecca Ferguson (The Greatest Showmen) brings the kick-butt, female vibe to the film while also adding some of the softness and Kirby is ruthless as the arms dealer.
The Mission: Impossible franchise has always been known for their action and stunt sequences and Fallout doesn't just continue this tradition but raises the bar to immense heights. The infamous Halo jump would be enough of a reason to watch this movie but the helicopter sequence is astounding as well. The fight scenes are well choreographed and don't overpower the storyline at all. After all the incredibly dangerous stunts from this movie, I can't imagine how they could ever possibly top them in the future.
The video quality on this 4K release is spectacular. The details are so sharp they are truly a sight to see and enhance the viewers experience immensely. The 2.40:1aspect ration helps with the clarity and the 2160p resolution gives the colors a richness they might not otherwise have. The Dolby Atmos is the perfect way to showcase the special effects as well as the iconic soundtrack. The combo pack comes with hours of extras including three separate commentaries, and numerous behind the scenes footage mostly discussing the incredible stunts and how they were filmed. There is also a color booklet with various shots of the stunts and quotes from cast and crew.
Mission: Impossible – Fallout has a solid plot surrounded by the amazing stunts discussed earlier. As action films go this is the full package and certainly one of this year's best. Cruise could retire after this knowing he made an incredible film.
Grade: A-
For more reviews please visit our film/television review section.
Some missions are not a choice. Watch the official featurette from Mission: Impossible - Fallout sta...

The best intentions often come back to haunt you. MISSION: IMPOSSIBLE - FALLOUT finds Ethan Hunt (To...

The best intentions often come back to haunt you. MISSION: IMPOSSIBLE - FALLOUT finds Ethan Hunt (To...
The best intentions often come back to haunt you. MISSION: IMPOSSIBLE - FALLOUT finds Ethan Hunt (To...

The best intentions often come back to haunt you. MISSION: IMPOSSIBLE - FALLOUT finds Ethan Hunt (To...

For this edition of This Weekend At The Movies, FlickDirect's Austin Putnam reviews Mission: Imp...
SPONSORED LINKS