Harry Potter and the Prisoner of Azkaban (2004)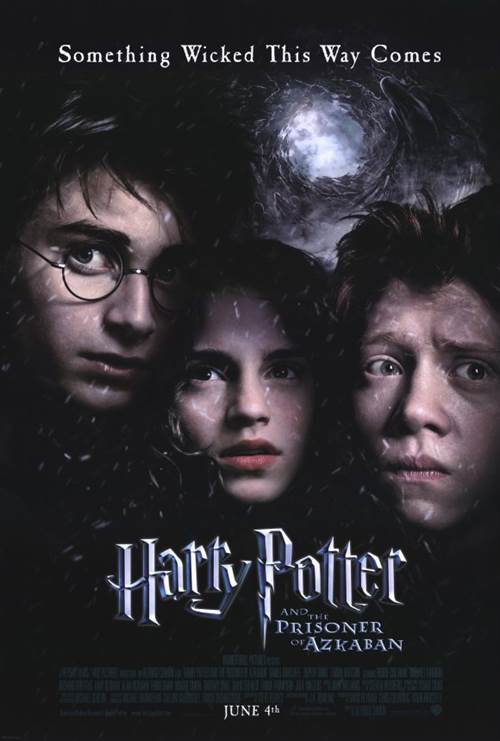 | | |
| --- | --- |
| Director: | |
| Cast: | |
| Released: | Friday, June 4, 2004 |
| Length: | 142 minutes |
| Studio: | Warner Bros. |
| Genre: | Sci-Fi/Fantasy |
| Rating: | Some material may not be suitable for children. |
Harry Potter and the Prisoner of Azkaban Synopsis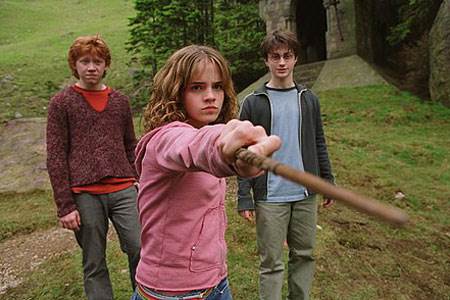 In Harry Potter and the Prisoner of Azkaban, Harry, Ron and Hermione, now teenagers, return for their third year at Hogwarts, where they are forced to face escaped prisoner, Sirius Black, who poses a great threat to Harry. Harry and his friends spend their third year learning how to handle a half-horse half-eagle Hippogriff, repel shape-shifting Boggarts and master the art of Divination. They also visit the wizarding village of Hogsmeade and the Shrieking Shack, which is considered the most haunted building in Britain. In addition to these new experiences, Harry must overcome the threats of the soul-sucking Dementors, outsmart a dangerous werewolf and finally deal with the truth about Sirius Black and his relationship to Harry and his parents. With his best friends, Harry masters advanced magic, crosses the barriers of time and changes the course of more than one life. Directed by Alfonso Cuaron and based on J.K. Rowling 's third book, this wondrous spellbinder soars with laughs, and the kind of breathless surprise only found in a Harry Potter adventure.
Harry Potter and the Prisoner of Azkaban images are © Warner Bros.. All Rights Reserved.
Harry Potter Actor Robbie Coltrane Dies at 72
10/14/2022 1:39 PM EST
Robbie Coltrane, the Scottish actor who famously played Hagrid in the "Harry Potter" series, has died. He was 72.Coltrane had been in poor health the past couple of years and died in a hospital near his home in Larbert, Scotland.The actor also starre...
| Full Article
Controversial Dialogue Banned In Asia from Fantastic Beasts: The...
4/12/2022 11:15 AM EST
"Fantastic Beasts: The Secrets of Dumbledore" has been edited in China due to references to a gay relationship in the film. A total of 6 seconds was removed from the 142-minute film.The request to edit the film was approved by Warner Bros., and the f...
| Full Article
Return to Hogwarts Reunion Special Coming to HBO Max
11/16/2021 1:34 PM EST
HBO Max is planning a magical reunion. The streamer will be bringing Daniel Radcliffe, Rupert Grint, Emma Watson, and others together for the first time since the end of the original film franchise.On New Year's Day 2022, the actors, along with filmm...
| Full Article
Harry Potter Limited Series and Special in the Works to Commemor...
5/19/2021 12:13 PM EST
WarnerMedia has partnered with Wizarding World to commemorate the 20th anniversary of the first film of the Harry Potter franchise by creating two commemorative unscripted specials."To celebrate the dedicated fans old and new who have passionately ke...
| Full Article
Peacock and Harry Potter's Tom Felton Host Harry Potter Watch Party
3/3/2021 10:07 PM EST
Last night, Tom Felton, aka Draco Malfoy from the Harry Potter film franchise, teamed up with Peacock for a special watch party on Peacock's Tiktok. The party featured Felton watching  "Harry Potter and the Sorcerer's Stone" in its entirety with fans...
| Full Article
Fantastic Beasts 3 Halts Production After Coronavirus Case
2/4/2021 2:23 PM EST
Production for "Fantastic Beasts 3" has been put on hold after a "team member" has tested positive for coronavirus.Deadline was sent the following statement from Warner Bros.:"A team member from Fantastic Beasts 3 has tested positive for COVID-19. Th...
| Full Article
Harry Potter Series in the Works at HBO Max
1/25/2021 3:01 PM EST
It's being reported that a "Harry Potter" series is currently in the early stages of development at HBO Max. According to Variety, the story was confirmed via multiple sources; however, Warner Bros. and HBO Max told the publication that "There are no...
| Full Article
Warner Bros. Tom Ascheim in Charge of Harry Potter Properties
1/21/2021 4:13 PM EST
It has been announced that Warner Bros. executive Tom Ascheim will now be in charge of overseeing the "Harry Potter" and "Wizarding World" properties. Ascheim, who is also the president of kids, young adults, and classics at Warners, will now be the ...
| Full Article
Take a Behind the Scenes Look at the Creation of Hagrid's Magica...
9/4/2019 2:19 PM EST
 Hagrid's Magical Creatures Motorbike Adventure debuted this summer at The Wizarding World of Harry Potter at Universal Orlando and, now, Harry Potter fans and fans of the ride can take a behind-the-scenes look on the creation of the world's first "s...
| Full Article
Win a Dream Vacation to The Wizarding World of Harry Potter!
8/29/2019 3:35 PM EST
Universal Orlando Resort has launched an exciting sweepstakes for Harry Potter fans! The social media sweepstakes will reward two lucky participants with an unforgettable trip to The Wizarding World of Harry Potter.To enter the contest, fans must tak...
| Full Article
New Experience in The Wizarding World of Harry Potter
2/21/2019 3:51 PM EST
Today, Universal Orlando Resort announced the new attraction coming to The Wizarding World of Harry Potter this summer.The new ride will be called Hagrid's Magical Creatures Motorbike Adventure and will open on June 13, 2019. It will be their most hi...
| Full Article
Fantastic Beasts 3 Production Pushed Until Fall
1/21/2019 1:06 PM EST
Warner Bros. has decided to push back the production start date for the upcoming third Fantastic Beasts film. The film was supposed to begin production this July but will be put off until the fall.A spinoff of Harry Potter, the Fantastic Beasts franc...
| Full Article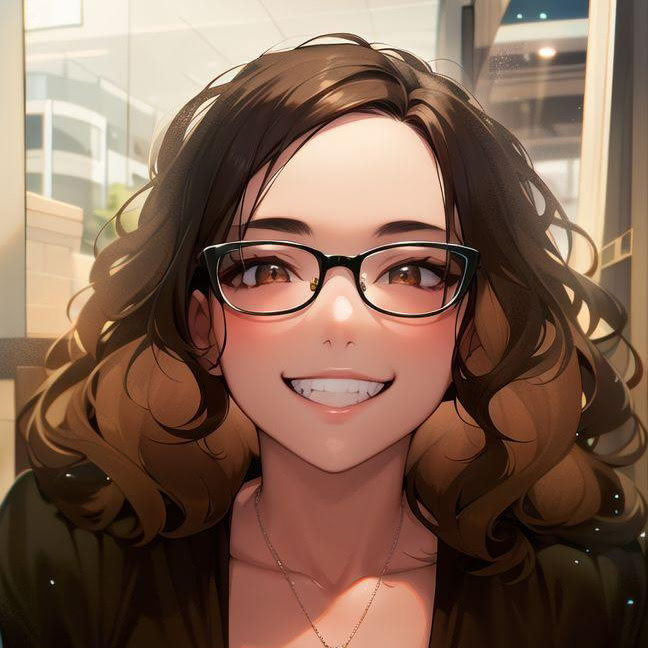 Physical Media: 4K UHD Review
With the upgrade in technology, it is no wonder the Harry Potter series has been given the updated release.  These films are ripe for the newest and best and the transfers are very well done.
SPONSORED LINKS