Jurassic World (2015)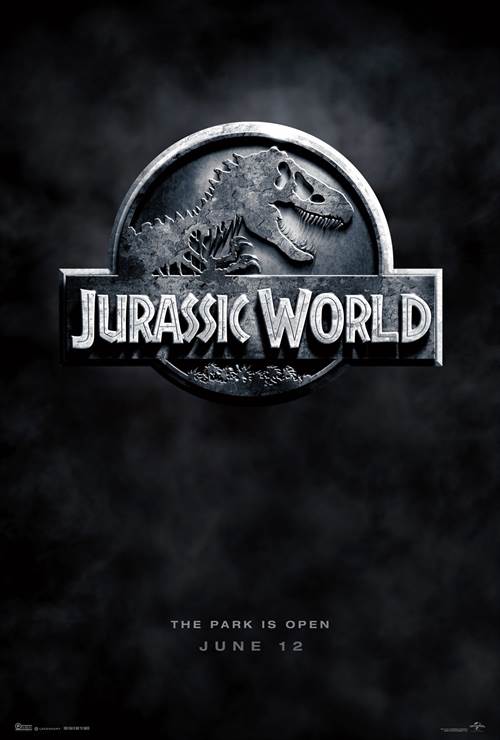 Share this:
| | |
| --- | --- |
| Director: | |
| Writers: | Amanda Silver, Colin Trevorrow, Derek Connolly, Rick Jaffa |
| Cast: | |
| Released: | Friday, June 12, 2015 |
| Length: | 123 minutes |
| Studio: | Universal Pictures |
| Genre: | Sci-Fi/Fantasy, Action/Adventure |
| Rating: | Some material may be inappropriate for children under 13. |
Synopsis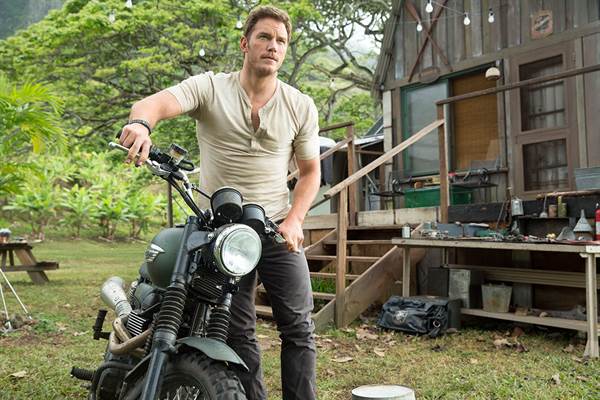 Steven Spielberg returns to executive produce the long-awaited next installment of his groundbreaking Jurassic Park series, Jurassic World. Colin Trevorrow directs the epic action-adventure based on the novel "Jurassic Park" by Michael Crichton. The screenplay is by Rick Jaffa & Amanda Silver and Trevorrow & Derek Connolly. Frank Marshall and Patrick Crowley join the team as producers.
Purchase DVD/Blu-ray/4K physical copy of Jurassic World today at
Download Jurassic World in Digital HD/4K from the iTunes store.
Jurassic World images are © Universal Pictures. All Rights Reserved.


Jurassic World: Dominion Production Halted for Two Weeks
10/7/2020 4:19 PM EST
Universal Pictures has decided to halt the production of "Jurassic World: Dominion" due to COVID-19 related issues. The pause will occur for two weeks.Earlier, a Universal spokesperson said, "Late last night, we were informed that the Jurassic World: Dominion production experienced a small amount of positive tests for COVID-19. Even though subsequent tests proved negative this morning, due to our ...
More>>
Jurassic World VelociCoaster Comes To The Universal Orlando Reso...
9/29/2020 9:46 AM EST
Universal Orlando Resort is known for some incredible rollercoasters that offer amazing thrills and unbelievable upside-down loops, twists, and turns.  From Hagrid's Magical Creatures Motorbike Adventure to The Incredible Hulk Coaster, guests are able to enjoy some heart-pounding, adrenaline-inducing good times.  Starting in Summer 2021, there will be even more to like when Jurassic World VelociCo...
More>>
Jurassic World Dominion to Resume Production on July 6
6/15/2020 10:46 AM EST
Things are slowly returning to normal during this pandemic, and many businesses are finally getting the chance to open nack up. This also includes show business. In March, the production of "Jurassic World: Dominion" was stopped because of COVID-19. Now, the film is set to begin production again on July 6. This will mark the U.K.'s first major film to shoot since the pandemic began.Production was ...
More>>
Dichen Lachman Joins Cast of Jurassic World 3
2/19/2020 2:54 PM EST
Dichen Lachman has signed on to join the cast of Jurassic World 3. Lachman starred as Jiaying on "Agents of S.H.I.E.L.D.", as well as Frankie in TNT's "Animal Kingdom". For "Jurassic World 3" She will be joining a cast that includes Chris Pratt, Bryce Dallas Howard, Mamoudou Athie, DeWanda Wise, Laura Dern, Sam Neill, and Jeff Goldblum. The entire Jurassic franchise, which spans almost 27 years, h...
More>>
Jeff Goldblum, Laura Dern, and Sam Neill Returning for Jurassic ...
9/25/2019 1:24 PM EST
Jeff Goldblum, Laura Dern, and Sam Neill will be returning to the "Jurassic Park" franchise. All three are set to reprise their roles for the upcoming "Jurassic World 3." Goldblum will return as Dr. Ian Malcolm, Dern as Dr. Ellie Sattler and Neill as Dr. Alan Grant. The film will also see the return of stars Chris Pratt as Owen Grady and Bryce Dallas Howard as Claire Dearing."Jurassic World 3" wil...
More>>
Win Complimentary Passes For Two To An Advance Screening of Univ...
6/5/2018 2:07 PM EST
Twenty five years ago the idea of an island full of dinosaurs thrilled audiences and set off a great movie franchise. Jurassic Park spawned two sequels as well a plethora of merchandising.  Three years ago that franchise got a reboot with Jurassic World and now the highly anticipated fifth film, JURASSIC WORLD: FALLEN KINGDOM is coming to theaters on June 22, 2018.FlickDirect, in conjunction with ...
More>>
Chris Pratt and Bryce Dallas Howard Unbox Enormous Jurassic Worl...
6/4/2018 10:43 AM EST
Universal Pictures and Amblin Entertainment's Jurassic World: Fallen Kingdom, in collaboration with Amazon, had announced that they had an enormous special delivery that was sent to The Grove in Los Angeles on May 30. The package, delivered by a Jeep Wrangler motorcade, measured in at 40' L x 14' 9" H x 14' W. Chris Pratt and Bryce Dallas Howard were on hand Saturday at The Grove to unbox the larg...
More>>
Amazon and Jurassic World: Fallen Kingdom Team Up to Make Amazon...
5/31/2018 4:45 PM EST
A special delivery was made yesterday to The Grove in Los Angeles. Universal Pictures and Amblin Entertainment's Jurassic World: Fallen Kingdom, in collaboration with Amazon, have sent Amazon's largest delivery in their history to the popular shopping spot. The delivery was escorted by a Jeep motorcade.The box is now on display but we won't find out what's inside until June 2 at 12 p.m. PDT. The s...
More>>
Jurassic World 3 to be Directed by Colin Trevorrow
3/30/2018 5:18 PM EST
It was announced today that the third film in the Jurassic World franchise will be directed by Colin Trevorrow. Trevorrow directed 2015's installment that brought the franchise back to life. The film grossed over $1.6 billion at the box office, making it the fourth highest-grossing title of all time. The director also wrote and produced the second film in the franchise titled Jurassic World: The F...
More>>
Jeff Goldblum Joins Cast for Jurassic World Sequel
4/26/2017 2:04 PM EST
It has been announced that Jeff Goldblum will be returning to the Jurassic Park franchise. The actor appeared in 1993's Jurassic Park and 1997's The Lost World: Jurassic Park.Goldblum has been cast in the upcoming Jurassic World sequel alongside Chris Pratt, Bryce Dallas Howard, Justice Smith, James Cromwell and Toby Jones. He will be reprising his role as Dr. Ian Malcolm, a mathematician, and ins...
More>>
Reports Point To Universal Pictures Servers Responsible for Pira...
7/23/2015 2:51 PM EST
Unverified reports have surfaced that Universal Pictures in France has been seeding a pirated copy of Jurassic World from its servers.The studio, which released the blockbuster film on June 12 of this year, had filed a takedown notice with Google, which demanded that they block any links to sites that lead to pirated copies of Jurassic World.  A specific block request stood out, which was a link t...
More>>
Jurassic World Takes A Dino Sized Bite Out of Box Office Records
6/15/2015 12:17 PM EST
Jurassic World, the fourth in a series of Jurassic Park films, has become the highest grossing debut film of all time, both domestically and internationally. As of Monday morning, the film has grossed $209 million domestically and over $511 million globally. The previous record holder was 2012's Avengers film, which earned $207.4 million domestically.  Leading into the weekend Universal low-balled...
More>>
Jurassic World Theatrical Review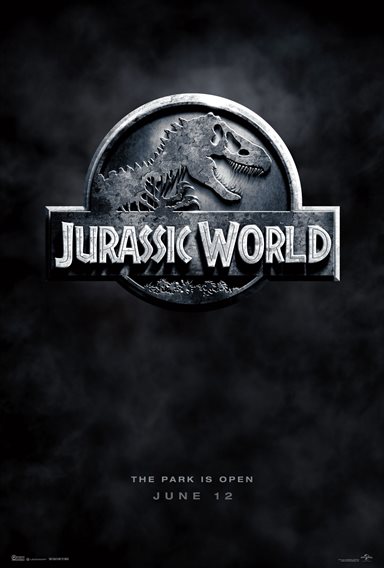 Back in 1993, the way films were made, and viewed, changed forever with Jurassic Park, a Stephen Spielberg (Jaws, E.T. the Extra-Terrestrial) film based on a book by Michael Crichton (Disclosure,Congo). The film blended the use of animatronics, CGI, and an engaging story, with characters you cared about, to become an international success.
The success of the first film brought on two sequels, Jurassic Park: The Lost World, and Jurassic Park III. Alas, both films failed to connect with audiences nor have the impact on the industry like the first one did. Now in 2015, director Colin Treverrow (Safety Not Guaranteed) and producer Stephen Spielberg have unleashed Jurassic World hoping that lightning will strike again for this series.
Forgetting that the two sequels ever existed, Jurassic World takes place years after the tragedies that befell Jurassic Park. John Hammond's dream of a theme park with dinosaurs is now a reality, and a thriving business. So much so that it has fallen into the same trap as real world theme parks like Universal and Disney World have - the need to bring in something new every few years to keep audiences interested. For Jurassic World, it's in the form of a new species called Indominous Rex, a dinosaur which has never before been seen on Earth, which, in a film like this, is never a good thing.
Most films that have successful sequels usually follow a very specific formula. Repeat what worked in the first film with a different spin or variation, and upping the "wow" factor. Thankfully, Jurassic World follows this formula with great success. Dr. Alan Grant (Sam Neill) and Dr. Ellie Sattler (Laura Dern) are replaced by park manager Claire (Bryce Dallas Howard; Terminator Salvation, The Village), and former military renegade Owen (Chris Pratt, Guardians of the Galaxy, Wanted). Of course, to round things out, Jurassic World puts in their version of Tim and Lex, with the brothers Zach (Nick Robinson; Frenemies ) and Gray (Ty Simpkins; Insidious, Iron Man 3).
The "wow" factor is easily accomplished by some of the best action scenes put to film this year. Just like the original film, one cannot tell where the animatronics end and the computer generated graphics begin. The sense of peril and danger felt by these characters seems genuine and real, while jokes are inserted naturally into the dialog, unlike a certain superhero movie that came out earlier this summer.
As if echoing the famous saying that the late Richard Attenborough's character, John Hammond, said over and over again in the original Jurassic Park, Jurassic World spared no expense when it came to production of this film. The original Hawaiian locations used in the original film were used again in this one. Huge sets were built over the use of CGI to put the actors and extras in a real theme park setting, including an entire "Main Street USA", as well as having most of the action done with stuntmen where possible.
For fans of the original film, there are quite a few nods to get your nostalgia going, such as the original Jeep that Dr Grant and Dr Sattler drove in to the park, the appearance of Mr. DNA, night vision goggles, a holographic dilophosaurus, and, of course, the savior of the original film, T-Rex herself.
Director Colin Treverrow has stated many times, during interviews for Jurassic World that he wanted to create a film where adults could feel like kids again. He certainly accomplished this task, as Jurassic World reminded me why I fell in love with movies in the first place and made a career out of it. One can only hope that the sequel (which there will be one) will not follow down the same path of the last two films.
For more reviews please visit our film/television review section.
Steven Spielberg returns to executive produce the long-awaited next installment of his groundbreakin...

Steven Spielberg returns to executive produce the long-awaited next installment of his groundbreakin...

Steven Spielberg returns to executive produce the long-awaited next installment of his groundbreakin...
Steven Spielberg returns to executive produce the long-awaited next installment of his groundbreakin...
SPONSORED LINKS
Comments

Courtesy of
Movie Hype App
liamjaco2018
Loved this film bloody good!!
2/28/2016 6:25 AM EST
swartzy103
I love this movie
11/21/2015 12:59 AM EST
phora1105
It was a good movie
11/8/2015 2:12 PM EST
jayden26rr
Good movie
11/3/2015 4:36 PM EST
mil_stark
11/2/2015 11:36 PM EST
kariegarguilo
I'm speechless. We knew the dinosaurs were going to get out again. Run if a dinosaur starts to chase you..
10/17/2015 7:55 PM EST
movielover227
I love jurassic world it's better then The Hobbit battle of five armies
7/1/2015 8:28 PM EST
jabra2007
in the heart of the sea full movie HD
6/25/2015 9:42 PM EST
movieguynathan
Seeing it again. This time in IMAX!
6/25/2015 7:32 PM EST
realesttruth97
I wanna see this so bad!!!!!
6/24/2015 2:24 PM EST
gayatri123
it's awesome
6/21/2015 3:44 AM EST
number_18
Again...this time in 3D!
6/20/2015 7:45 AM EST
sigmaone
Rawrrrr
6/17/2015 2:11 PM EST
bolillo1989
6/17/2015 12:46 PM EST
aviator986
YAY!!!!!
6/14/2015 7:52 PM EST