Beverly Hills Cop (1984)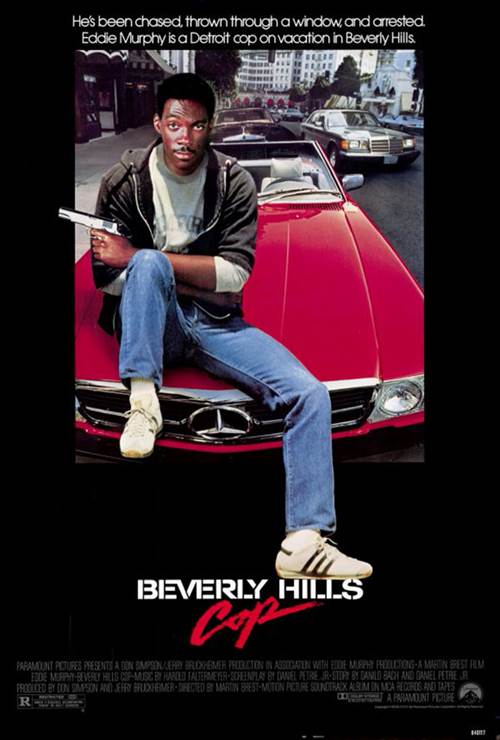 Share this:
| | |
| --- | --- |
| Director: | |
| Writers: | |
| Cast: | |
| Released: | Wednesday, December 5, 1984 |
| Length: | 105 minutes |
| Studio: | Paramount Pictures |
| Genre: | Action/Adventure, Comedy |
| Rating: | Under 17 requires accompanying parent or adult guardian. |
Synopsis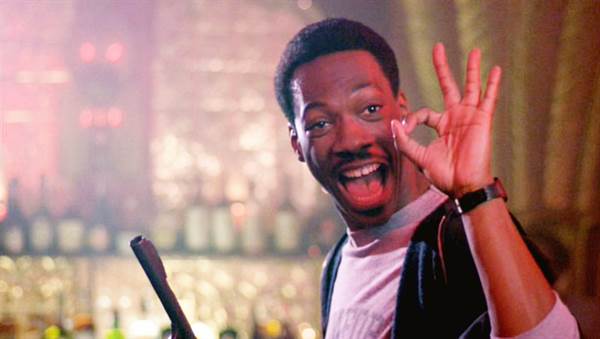 The heat is on in this fast paced action-comedy starring Eddie Murphy as Axel Foley, a street smart Detroit cop tracking down his best friend's killer in Beverly Hills. Axel quickly learns that his wild style doesn't fit in with the Beverly Hills Police Department, which assigns two officers (Judge Reinhold and John Ashton) to make sure things don't get out of hand. Dragging the stuffy detectives along for the ride, Axel smashes through a huge culture clash in his hilarious, high-speed pursuit of justice. Featuring cameos by Paul Reiser, Bronson Pinchot and Damon Wayans, Beverly Hills Cop is an exhilarating sidesplitting adventure!

Purchase DVD/Blu-ray/4K UHD physical copy of Beverly Hills Cop today at Amazon.com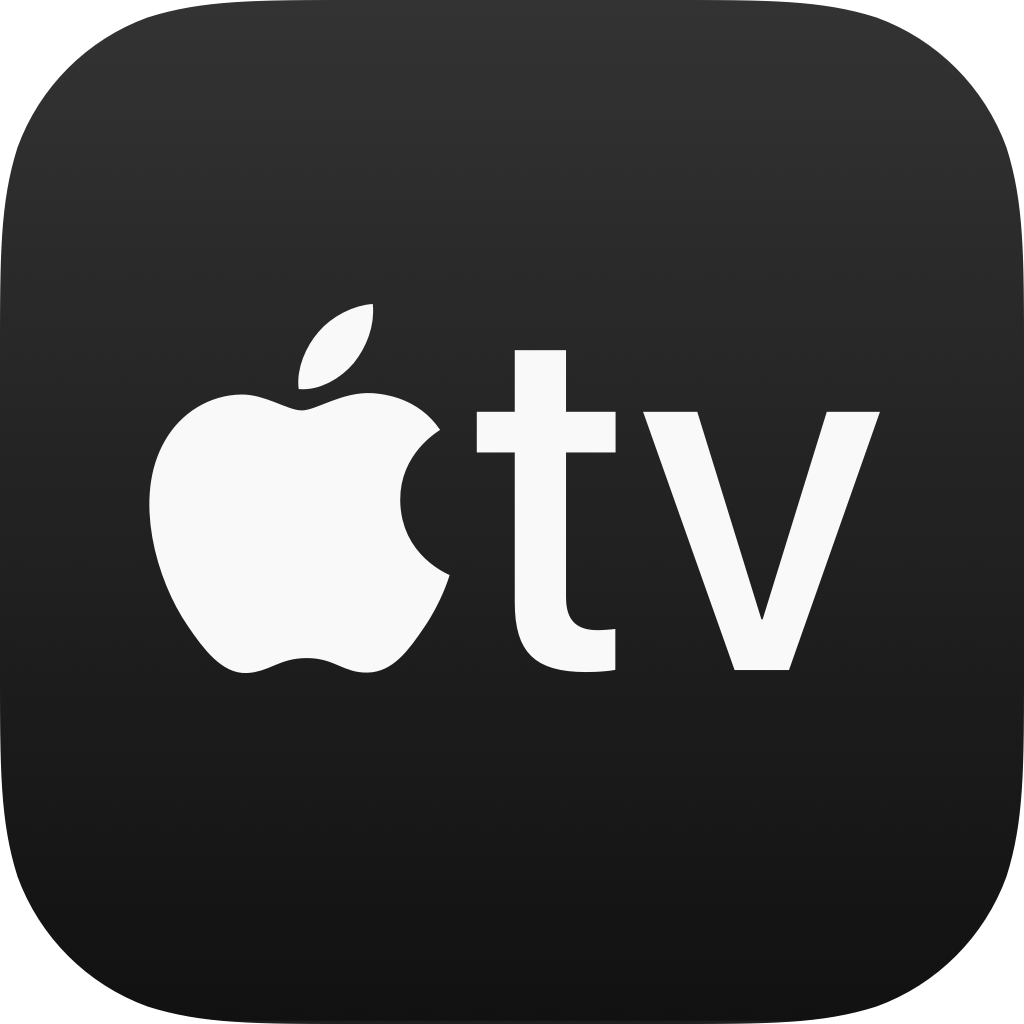 Download Beverly Hills Cop in Digital HD/4K from the iTunes store.
Listen to the Beverly Hills Cop soundtrack on Apple Music.
Beverly Hills Cop images are © Paramount Pictures. All Rights Reserved.


Win A Copy of the Original Bad Boy, Axel Foley, on Blu-ray Comb...
1/13/2020 8:36 AM EDT
Before Will Smith (Aladdin) and Martin Lawrence (Martin) were amusing us in the Michael Bay (Transformers) directed feature, Bad Boys, there was Eddie Murphy (Coming to America) as a Detroit cop on "vacation"  in Beverly Hills Cop. The hit film spawned two sequels and all three movies have been packaged together in a Blu-ray three-disc combo pack. In anticipation of the home entertainment release,...
More>>
Beverly Hills Cop 4 Presented By Netflix?
11/14/2019 12:13 PM EDT
Beverly Hills cop was a fairly successful trilogy in the late 1980s, in part thanks to the films' star, Eddie Murphy.  For years, fans have been hoping for another movie in the franchise and it looks like they will finally get it.  Netflix has announced it has acquired the rights to make another sequel, hopefully once again to star Murphy.  As of late, Murphy has been receiving critical acclaim fo...
More>>
Beverly Hills Cop 3-Movie Collection Blu-ray Review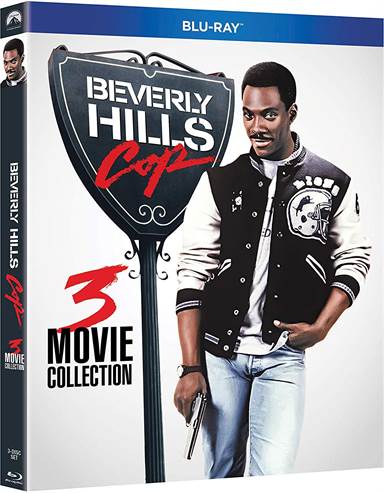 t is hard to believe that Beverly Hills Cop was released thirty-five years ago. Audiences fell in love with Eddie Murphy (Coming to America) as Axel Foley, a Detroit cop who has a total disregard for the rules. The foul-mouthed undercover detective offered his infectious laugh and outrageous character voices to audiences who ate it up. Three years later, people once again went to the theater to witness Foley's zany, crime-solving antics in the sequel, Beverly Hills Cop II. Finally, after a seven-year hiatus, Murphy again visited this beloved character, in the least entertaining film in the trilogy…you guessed it, Beverly Hills Cop III. Now you can purchase all three, newly re-mastered Blu-rays in a 3-disc packaged set in stores this week.
In the first film, we are introduced to Foley and see immediately that he is a cop that doesn't follow the rules. When his childhood friend, Mikey Tandino (James Russo; Django Unchained) shows up at his apartment, Axel is excited to see him but when Mikey gets murdered Axel heads to Beverly Hills, CA to find out why. What he uncovers, with barely any help from the Beverly Hills Police Department, is a smuggling ring overseen by art dealer, Victor Maitland (Steven Berkoff; Octopussy).
In the sequel, Foley is back in Detroit working undercover when he finds out from a television news report that Captain Bogomil (Ronny Cox; Total Recall) has been shot. Eager to help, he heads back to Beverly Hills to go undercover as an FBI agent to see what he can find out. What he discovers is that businessman Maxwell Dent (Jurgen Prochnow; The English Patient) is behind a series of robberies called the Alphabet Crimes that target his own businesses. The crimes are to cover up the bankruptcies about to hit Dent's companies and to help Dent to obtain money for an arms deal he has been working on.
For the third installment, Foley is once again undercover in Detroit when his Chief, Inspector Todd (Gilbert R. Hill), is fatally shot. Discovering that there is evidence pointing to staff members at Wonder World, a Beverly Hills amusement park, Foley once again arrives in California to solve the crime and avenge his boss's death. While at Wonder World, Foley discovers counterfeit money being made behind the scenes in the park. Over time Foley figures out who is behind the operation and pursues the individuals until they are either fatally shot or arrested.
The 1080p video quality shows more details and sharpness that the original films and the uptick is well done. The audio is definitely crisper but some of the gunshots sound muted. You can't expect much from a movie shot in the '80s but some of the dialogue is very clean and you can tell there have been some enhancements. The only disc that has any extras is the first one, which is a little disappointing. They include: Commentary by director Martin Brest, a location map, the theatrical trailer, and the featurettes "Beverly Hills Cop — The Phenomenon Begins," "A Glimpse Inside the Casting Process" and "The Music of Beverly Hills Cop.".
The combo pack is a great way for fans to enjoy all of the films, and Murphy's performances, from the comfort of their own homes. The first movie is definitely the best and the third film doesn't even feel like a Beverly Hills Cop movie. It had a different "vibe" and energy and tried to be more slapstick comedy driven than either of the first two films. It also doesn't include Detective Taggert (John Ashton; Midnight Run), which is a shame.
If you haven't seen them you should, if for no other reason than to enjoy Murphy's and Judge Reinhold's performances. The pair work well together and are a big part of what made the films so interesting.
Grades: Beverly Hills Cop – B+
Beverly Hills Cop II – B-
Beverly Hills Cop III – C
Remastered Combo pack - B
Read More Beverly Hills Cop Reviews
For more reviews please visit our film/television review section.
SPONSORED LINKS