The X-Files Miniseries (2016)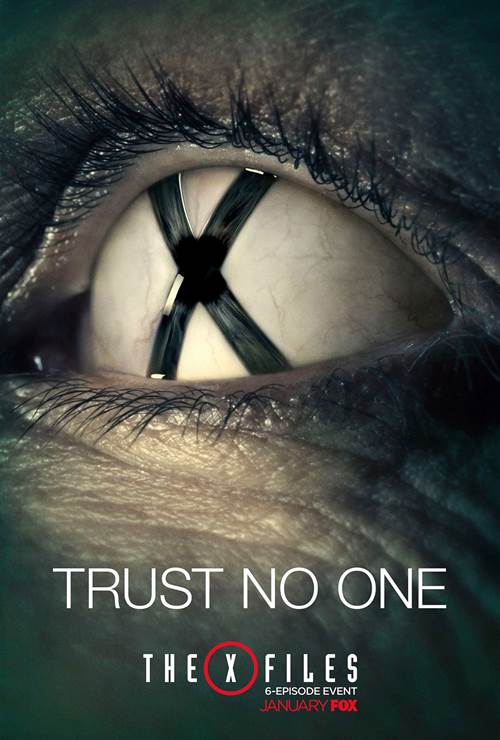 Share this:
| | |
| --- | --- |
| Created By: | |
| Cast: | |
| Air Date: | Sunday, January 24, 2016 |
| Studio: | 20th Century Fox |
| Genre: | Television |
| Rating: | This program contains some material that many parents would find unsuitable for children under 14 years of age. |
Synopsis
Thirteen years after the original series run, the next mind-bending chapter of THE X-FILES is a thrilling, six-episode event series from creator/executive producer Chris Carter, with stars David Duchovny and Gillian Anderson re-inhabiting their roles as iconic FBI Agents FOX MULDER and DANA SCULLY. Mitch Pileggi also returns as FBI ASST. DIR. WALTER SKINNER, Mulder and Scully's boss, who walks a fine line between loyalty to these investigators and accountability to his superiors. This marks the momentous return of the Emmy- and Golden Globe Award-winning pop culture phenomenon, which remains one of the longest-running sci-fi series in network television history.

Purchase DVD/Blu-ray/4K UHD physical copy of The X-Files Miniseries today at Amazon.com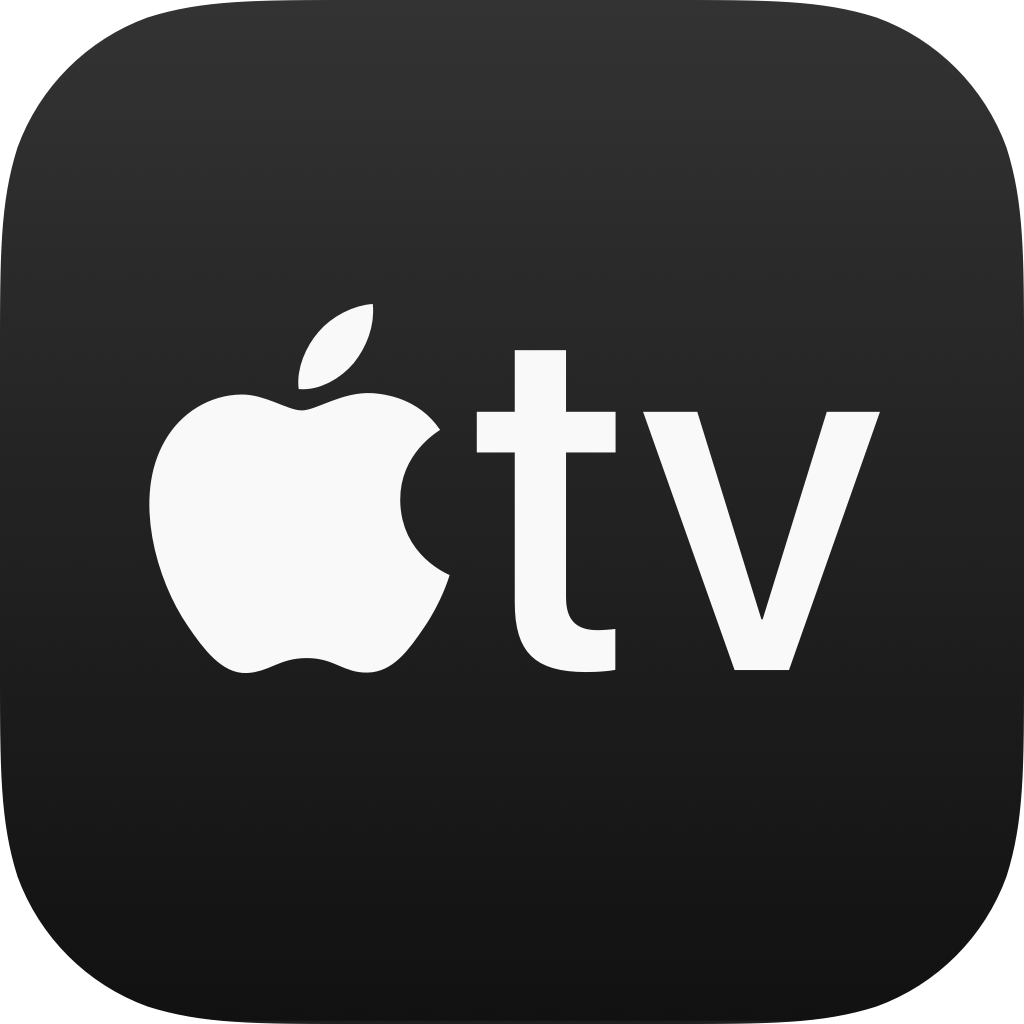 Download The X-Files Miniseries in Digital HD/4K from the iTunes store.
The X-Files Miniseries images are © 20th Century Fox. All Rights Reserved.
X-Files to Return to Fox for Another Season
4/21/2017 11:40 AM EST
X-Files made a momentous return last year after being off the air since 2002. Now, after much speculation, it is confirmed that they will be back for another season.Production on the next season will begin this summer, and will include 10 episodes.  Fox president David Madden said, "Iconic characters, rich storytelling, bold creators - these are the hallmarks of great TV shows. And they are some o...
More>>
X-Files to Return to Fox
3/24/2015 2:30 PM EST
The "X-Files" will be coming back to Fox with a six-episode limited series. David Duchovny and Gillian Anderson will be returning to the series as FBI agents Fox Mulder and Dana Scully.Chris Carter, the series creator, said that production will begin this summer. "I think of it as a 13-year commercial break.The good news is the world has only gotten that much stranger, a perfect time to tell these...
More>>
Jennifer Lawrence Talks About Mystique Costume for X-Men: Days O...
3/1/2013 4:09 PM EST
Oscar winner Jennifer Lawrence, who will be starring in the upcoming film " X-Men: Days Of Future Past", said that she will be wearing a bodysuit in the film, and ditching the body paint."I'm so excited because I'm going to wear a body suit. It will be from neck down so it will cut out time and the blisters." Lawrence said that they had to call the doctor for her to treat skin irritation caused by...
More>>
Gillian Anderson Up For Another X-Files Film
8/28/2009 9:47 AM EST
According to radaronline.com, actress Gillian Anderson spoke with reporters at the Sarajevo Film Festival and said that she wouldn't rule out a third "X-Files" film. In fact, she says a film could be out by 2012. "There isn't any reason not to do it. I feel a certain commitment to that group of people that I worked with and we still enjoy doing it, when we do it. There is no reason why not to come...
More>>
What Are These Two X-File FBI Agents Thinking?
7/22/2008 9:21 PM EST
Caption this photo of Fox Mulder and Dana Scully from the upcoming film X-Files: I Want To Believe. Just post your comment in the comments below to win a gift certificate from Fandango . Like a caption? Then vote it up or down -- you decide! Contest will end on Friday 25th at 12:01 am EST.Not a member of FlickDirect yet? Sign up here.The contest is now over. Congratulations to Yoho our winner!...
More>>
X-Files Star Gillian Anderson Holds Charity Auctions on eBay
7/15/2008 1:41 PM EST
Gillian Anderson, star of the television series, X-Files, and the upcoming film "The X Files - I Want to Believe", is holding a charity auction on eBay.  The auction is to benefit Neurofibromatosis, Inc. NF, Inc. is a national, tax-exempt, charitable organization whose mission is to create a network of support for those affected by NF, through education, advocacy, and coalitions, and by supporting...
More>>
X-Files 2 Receives A Title
4/17/2008 3:54 PM EST
The sequel to the X Files movie, which was released in 1998, has been officially named. The new film will be titled "The X-Files: I Want to Believe".The announcement was confirmed today by Chris Carter, creator and director of the film. 20th Century Fox signed off on the title earlier today, after deciding that the title was indeed marketable. "It's a story that involves the difficulties in mediat...
More>>
Bootleg X-Files 2 Trailer Put Online And Gets Quickly Removed
3/28/2008 1:38 PM EST
X-Files fans got a double dose of a much needed fix this week when creator Chris Carter spilled some details, and a sneak peak at the theatrical trailer. ( Youtube quickly took down the trailer due to copyright infringement). X-Files: Fight The Future (1998) was a theatrical version of the highly rate television series of the same name. The sequel has been rumored since its release, and will arriv...
More>>
The X-Files Miniseries Blu-ray Review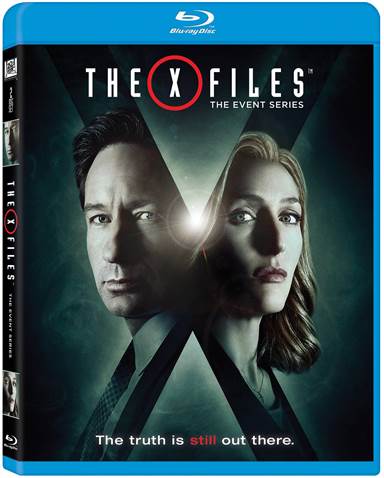 It has been over 23 years since the original
X-Files
debuted on Fox Television, laying the groundwork for most of the modern television that we still watch today. The series centered on FBI agent Fox Mulder (David Duchovny) and his partner Dana Scully (Gillian Anderson) as they tried to prove the existence of a government conspiracy on the highest levels that was working against society and preparing the world for an alien invasion.
After nine years on television, as well as two feature length films, the X-Files was greenlit to return to television after seeing how successful Fox's other revival mini series 24: Live Another Day was received.
The mini-series, while not long in length was a collection of different episodes that the X-Files were famous for. The six episode collection is bookended by two mythology episodes (My Struggle, My Struggle II) that turn the show's long running thematic elements on it's side. There is also a straight up horror episode, comedy episode, and some one-off monster of the week ones as well.
Aside from the main cast returning for the mini series, some other familiar faces have returned as well, including Walter Skinner (Mitch Pileggi), Cigarette Smoking Man (William B. Davis), and Monica Reyes (Annabeth Gish). Aside from the X-File veterans that came back for the show, some newcomers help to round out some of the episodes, including Joel McHale (Community), Rhys Darby (Arthur Christmas), Lauren Ambrose (The River), Robbie Amell (The Flash). Also back are some of the directors that cut their teeth during the X-files original run. All these factors combined made the six-episode series a sweet, short tease harking back to the hey day of the original X-files television run.
X-Files: The Event Series is encoded in 1080p AVC 1.78:1 with a sharp cinematic look and feel. Using a combination of the latest computer special effects, as well as practical effects, the show keeps it's early and unsettling look and feel. Blacks are on par and there are zero signs of artifacting. The audio, presented in lossless DTS-HD Master Audio 5.1, is a subtle mix that works perfectly for this type of show. Dialog comes through crisp and clear, while the special effects and the score are primarily relegated to the rear channels.
Surprisingly, there is not a Digital HD copy of the series included with the Blu-ray set. However, all is not lost, as there is a plethora of special features included on the second disc in the set including Deleted Scenes, A Gag Reel, 43:45 - The Making of a Struggle -- A five part feature about what when into the making of the six part series. Season X -- A look into each episode included in the mini series. Monster of the Week: A Recap of the Wildest and Scariest from the Original Series, The X-Files: Green Production -- how the production went out of it's way to be mindful of the planet while filming the series, a short film called Grace by Karen Nielsen about a young girl surviving in the post apocalyptic world created during My Struggle II.
After being off the air for over ten years, The X-Files event series was a nice return to form for one of television's most important shows ever created. For old-timers, the nostalgic feel gained from the series was felt all over the internet during it's initial run on television. For non-fans of the show, it was a mixed bag. With so many shows on television being serial in form the "one-off" episodes might turn off some new viewers. However, this is one viewer who fully enjoyed the season in it's entirety, as well as revisiting it on the Blu-ray pack. If you were a die-hard fan of the X-Files television show, or just a casual viewer, this Blu-ray is for you. If you are curious about the show, this is also a nice way to jump into the mythology before going back and investing over 200 hours in the 9 seasons before this one.
If you are a die hard X-files fan, you need to get this Blu-ray to add to your collection. It is everything you loved about the show, plus more, and simply whets your appetite to the idea of a series return ( which is most unlikely). Sadly, this is probably the best you will get, so don't miss out and get to the store right away to purchase your copy.
Grade: A
For more reviews please visit our film/television review section.
Thirteen years after the original series run, the next mind-bending chapter of THE X-FILES is a thri...
SPONSORED LINKS